Daylight Savings Ends Soon, So Grab a Deal on a Mood-Boosting Lamp Now
Lightboxes may help with Seasonal Affective Disorder (SAD) as days become shorter and darker.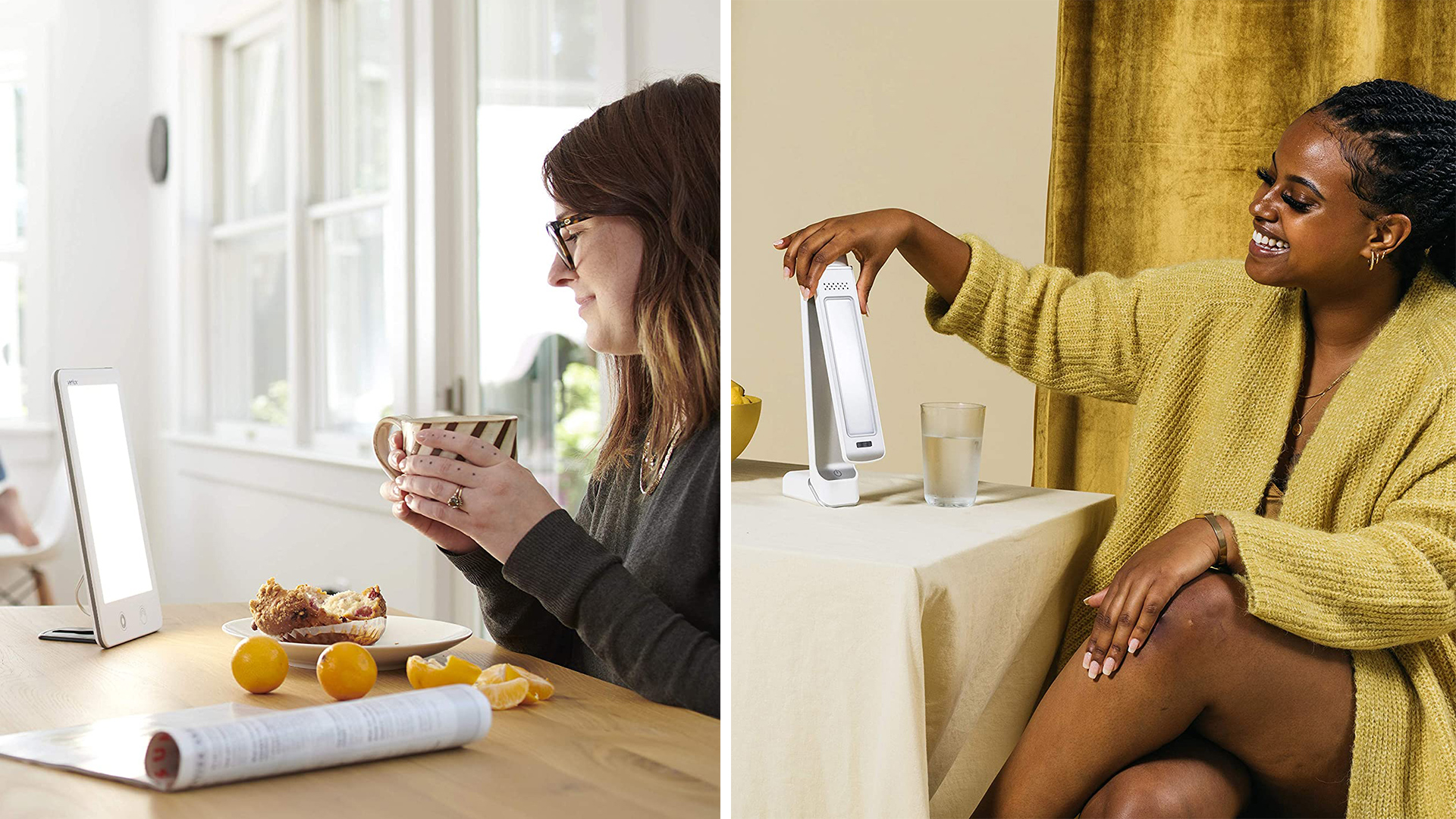 Daylight Saving Time is quickly approaching, so don't forget to set your clocks back an hour on Sunday, November 1.
That means darkness will come earlier and earlier over the next months as the days continue to shorten. While most people quickly adjust to the loss of an hour of sleep, some may have more issues once all those extra hours of summertime and early fall sun are done for another year.
In fact, seasonal affective disorder, also known as SAD, is a type of depression that people may begin to experience as fall slowly turns into winter, according to the Mayo Clinic's website.
The Mayo Clinic recommends that light therapy boxes — also known as lightboxes, bright light therapy boxes or phototherapy boxes — mimic bright outdoor light and could help alleviate some symptoms of seasonal affective disorder by lifting your mood via chemical changes light can cause to occur in the brain. (Keep in mind that the medical center's experts advise first talking with your doctor about if one might be right for you).
The National Institute of Mental Health explains that "the idea behind light therapy is to replace the diminished sunshine of the fall and winter months using daily exposure to bright, artificial light."
"Symptoms of SAD," including low energy, hypersomnia, overeating, weight gain, craving for carbohydrates and social withdrawal, "may be relieved by sitting in front of a lightbox first thing in the morning, on a daily basis from the early fall until spring," NIMH notes, adding, "Most typically, light boxes filter out the ultraviolet rays and require 20-60 minutes of exposure to 10,000 lux of cool-white fluorescent light, an amount that is about 20 times greater than ordinary indoor lighting."
Ahead are some of the top recommended and rated light boxes currently listed on Amazon to consider after you've checked in with your health care professional to see if one could be right for you.

Deals and Sales on Lightboxes
Verilux HappyLight Liberty Therapy Lamp Sale Price: $59.99 (25% off)  plus extra $3.00 when coupon is applied | Reg. Price: $79.95
Miroco Light Therapy Lamp Sale Price: $5 off coupon available | Reg. Price: $37.99
VEARMOAD Adjustable Brightness Therapy Lamp Sale Price: $27.59 after 8% off coupon applied | Reg. Price: $29.99
Save almost $70 on a Philips SmartSleep Sleep & Wake Up Light Therapy Lamp  Sale Price: $131.74 when extra $23.25 off coupon applied | Reg. Price: $199.99
While we haven't tried these products so can't speak to their efficacy for people with SAD, the shopper reviews seem promising.

Set a Deal Alert for a lightbox to save even more.
Our editors strive to ensure that the information in this article is accurate as of the date published, but please keep in mind that offers can change. We encourage you to verify all terms and conditions of any product before you apply.