Organize Your Digital Photos with These Free Services
It's time to stop letting your photos sit on your phone forever.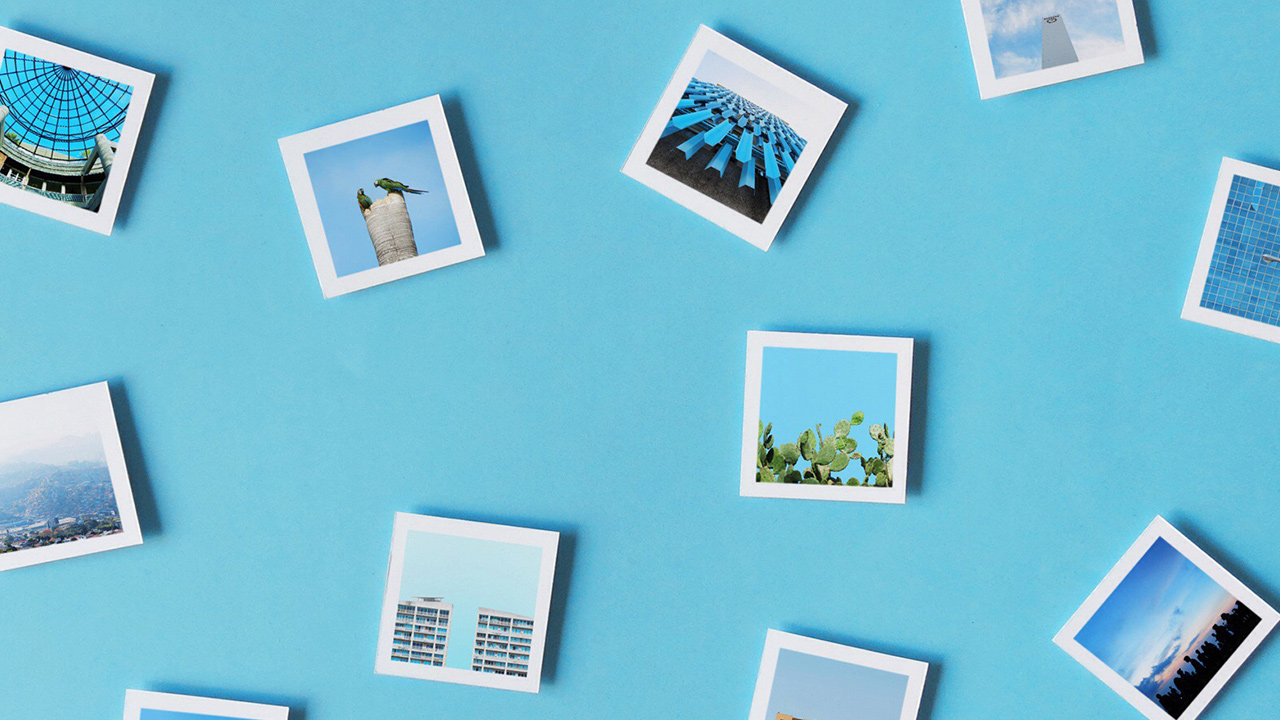 Spring cleaning isn't just for organizing your closet. These days our digital lives might also need a dose of Marie Kondo, the famous organizer that has taken over Netflix and the internet. Luckily, these services ahead make it easy to sync, organize and share your memories in a safe and secure manner. They also work seamlessly between your phone, digital camera, and computer as needed.
We're taking a look at some of the most convenient and effective services for organizing digital photos and videos. We'll also have tips on pre-organization, so you can make full use of the suggested services.
Steps to Organizing Your Photos
Before you can take full advantage of these services ahead, it's helpful to have all or most of your photos in one place. This will help you avoid having to constantly search for photos to preserve.
Choose which app you want all of your photos to funnel to. For many people, the photo app already on your phone is ideal.
Give any additional apps permissions to access and add to your camera roll. For example, with Instagram, head to Settings > Account > Original Posts to make sure any photos you take using Instagram's camera app will save to your camera roll. (Note: Services like Mylio below can actually connect to apps like Instagram directly.)
Decide how you want pictures and videos from your phone's Photos app to sync to your service. Do you actually want all of your Facebook photos backed up, for example, or would you rather decide that on a case by case basis?
---
Apple Photos

Pricing
5 GB: Free
50 GB: $0.99/month
200 GB: $2.99/month
2 TB: $9.99/month
Apple Photos is a solid option if you're all in with Apple products and want a seamless experience. It allows you to sync to iCloud, which then allows you to easily backup to your computer. It also has many of the same features Google Photos does, like location tagging, and the ability to make and share albums with family based on facial recognition. It will also create collections of photos and videos based on specific criteria, allowing for convenient sharing and organization of your memories. Apple also has two-factor authentication for extra security.
Apple Photos does not, however, automatically create videos based on important events. Additionally, you'll have to use a third-party app to order prints or photo books. However, if you choose an approved option like Shutterfly, integration within the Apple Photos app is possible (payment and printing will still be handled by the third party), and you can create custom photo puzzles, banners, photo montage blankets and much more using your own photos and memories.

---
Google Photos

Pricing
Unlimited free storage if you opt to save images in high-quality versus their larger original sizes
15 GB: Free
100 GB: $1.99/month or $19.99/year
200 GB: $2.99/month or $29.99/year
2 TB: $9.99/month or $99/year
More plans are also available, offering up to 30 TB of storage.
Get Started with Google Photos
Google Photos is my top recommendation for most people, even iPhone users who aren't completely married to the Apple ecosystem. It's extremely convenient and offers the ability to automatically backup your photos, not only to the Google One cloud, but to your computer with Backup and Sync. This means that with one properly setup service, photos and videos will never be completely lost. You can also easily backup photos from your computer to Google One. And if you're worried about security, two-factor authentication is available.
The Google Photos app also offers photo editing tools, the ability to order photo books, prints, or other photo gifts, and a powerful search function. You can search your entire library using facial recognition, dates, events, locations, and even objects within photos, which can help you organize photos and videos into albums.
Google Photos will also automatically create albums for important events like vacations, making them easy to share with family and loved ones. You can also create an auto-updating album that could, for example, upload all images of your child to an album shared with family — without having to lift a finger.
And finally, Google Photos makes movies from your photos and videos automatically or at your request. For example, you can have it make a Mother's Day Movie out of photos you have of your mom (facial recognition for the win), complete with an adorable theme song.
---
Mylio

Pricing
Mylio is not a cloud service, which is a strong benefit for anyone with privacy concerns. Two-factor authentication may assuage some worries around security vulnerabilities in cloud services, but there's something to be said for avoiding the data mining used for advertising. Instead, Mylio seamlessly syncs your photos and videos over several devices, so you won't have to worry about losing everything if you misplace your phone or your computer dies. And if you're worried about space, Mylio synchs photos and videos in a way that takes up much less space than the originals.
Mylio also offers important features like photo editing tools and facial recognition. Plus, a map view presents a very interesting way to revisit memories created at different locales. However, easy sharing with loved ones is a weakness I don't want to gloss over for those who prioritize this. Because it's not a cloud service, you can't easily create an auto-updating album to link to family and forget about. You'll have to upload the images to email or Facebook, for example, before you can share.
Deal tip: Finally, if you're looking to get off your device and share your photos the old fashion way, be sure take advantage of photo printing deals from stores like Walgreens. Framed photos and other photo gifts like wall art and photo books are perfect for showing loved ones your care.
---
Make sure you're getting the best possible deal on all your photo organizing and printing needs by setting up a Deal Alert. We'll let you know as soon as a new offer is posted to our forums. And don't forget to check out our Photo Prints Deals page for all the current deals.
Up Next:
Our editors strive to ensure that the information in this article is accurate as of the date published, but please keep in mind that offers can change. We encourage you to verify all terms and conditions of any product before you apply.