These 5 Reusable Household Essentials Can Save You Over $1,000 Per Year
These products make it easy and affordable to switch to reusable.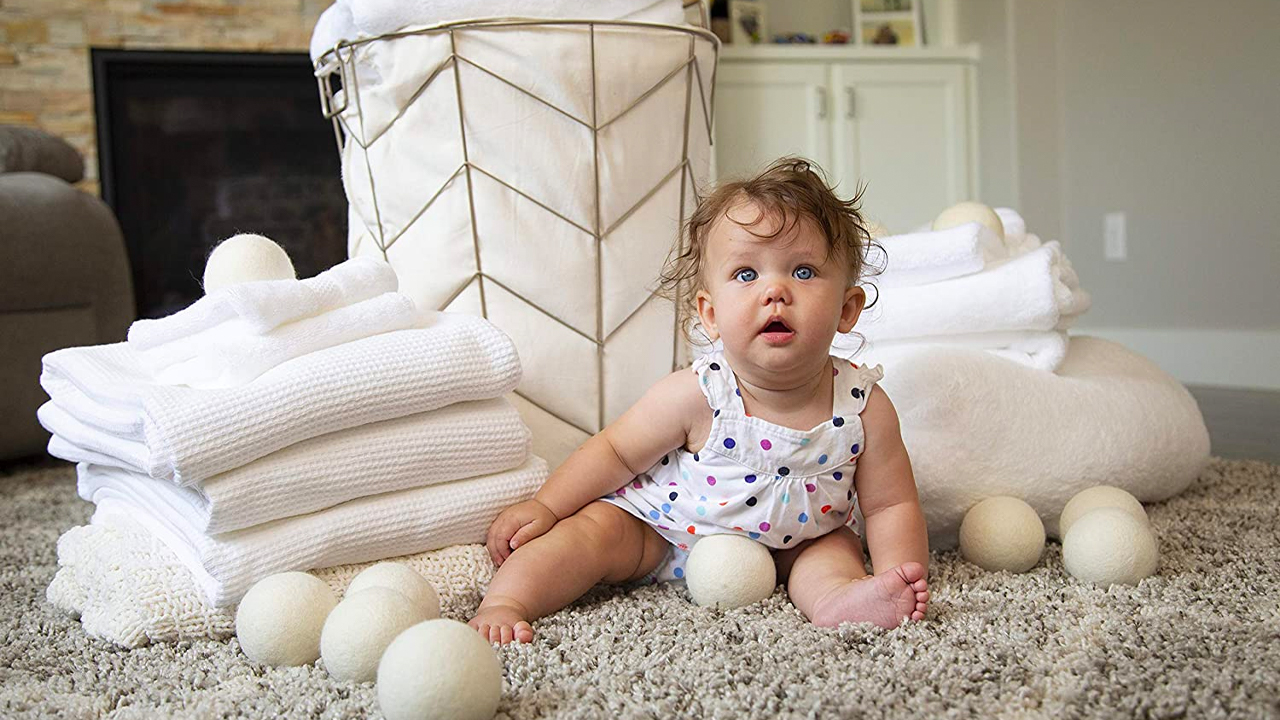 Feel like you replace the paper towel roll too often? It's not just you ⁠— Americans use about 13 billion pounds of paper towels each year according to Eco Family Life. And that's not the only household waste we create.
Whether you want to cut down your consumption to better the environment or to save money, we've rounded up five reusable household essentials that will help you do both.
Affordable and Eco-Friendly Household Essentials
1. Replace Paper Towels with Bamboo Towels

Regular Price: $14.99
Changing up your paper towel habit can be challenging. Instead of trying to remember to use microfiber towels for your daily clean-ups, try these bamboo paper towel perforated rolls that have the same look and feel as a paper towel.
One roll can replace six months of towels, and after using them in my own home, I can highly recommend them. They have a thicker feel to them and can give you more mileage than a standard paper sheet. They are also easy to launder and reuse several times.
Possible Savings: A package of Bounty plus paper towels equals 18 regular rolls and costs $15.29 at Target or about $1.18 per roll. The bamboo towels can replace up to 60 rolls, saving you $55.
2. Use Silicone Lids Instead of Reaching for Plastic Wrap or Foil

Regular Price: $15.99
Whether you want to save your child's unfinished juice or marinate a large bowl of chicken without stinking up the fridge, this seven-piece set of silicone lids will help you get the job done. Unlike flimsy plastic wrap and foil, the silicon lids seal tightly on any square or round container. Best of all, they are microwave and dishwasher safe.
Possible Savings: A variety of three-pack of Glad plastic wrap costs $9.84 or $3.28 per roll. If you use one roll per month, the silicone set can save you almost $24 per year.
3. Invest in Reusable Food Storage Bags
Regular Price: $12.99
The Bayco Reusable Storage Bags comes with 12 different sized bags that are suitable for fridge or freezer. You can even use these bags for marinating raw meat. Many Amazon reviewers say that bags are easy to clean, despite not being dishwasher-friendly.
Possible Savings: The company claims that this set can save up to 300 disposable food bags. While sandwich bags cost about four cents per bag, quart- and gallon-sized bags can cost 11-14 cents per bag. If this set could save you 100 bags of each type, you can save $15-20.
4. Speed Up Drying Time with Wool Balls

Regular Price: $16.95
Not only will wool balls for the dryer help you eliminate your need for dryer sheets, but it can also decrease your drying time and cut back your electricity bill.
Out of all the reusable household essentials, these dryer balls are the easiest for me to use. I use all six when washing bulky comforters to prevent lumps. Add a few drops of essential oil on the wool balls for extra smelling perks.
Possible Savings: A box of 120 Bounty dryer sheets costs $4.48 and is about a three month supply for an average family. The wool balls are good for up to four years, saving you up to $55 in dryer sheet costs. Don't forget you'll also save a little bit on your utility bills too.
5. Reusable K-Cup Pods for a Cheaper Cup of Joe

Regular Price: $10.95
Who doesn't love the ease of using a Keruig brewer and K-Cups? Considering name brand K-Cup coffee pods can cost up to $0.71 per pod, the ease of making your own coffee at home might not be saving you that much. GoodCups has six reusable K-Cup compatible pods for less than $11, allowing you to use your favorite grind in virtually any Keruig model.
Possible Savings: GoodCups says that its pods reduce coffee costs by up to 80%. Assuming you go through two pods per day, you can save up to $34 per month or $408 per year by making your own K-cups.
Want to save even more on reusable household essentials? There's a Deal Alert for you⁠ — and even if you aren't fully ready to switch to the green side, we will still let you know when your favorite paper towel brands and food storage bags go on sale.
READ NEXT:
Our editors strive to ensure that the information in this article is accurate as of the date published, but please keep in mind that offers can change. We encourage you to verify all terms and conditions of any product before you apply.