15 Under $15 Beauty Products to Keep Your Skin Under Control
And almost everything on the list ships for free with no minimums.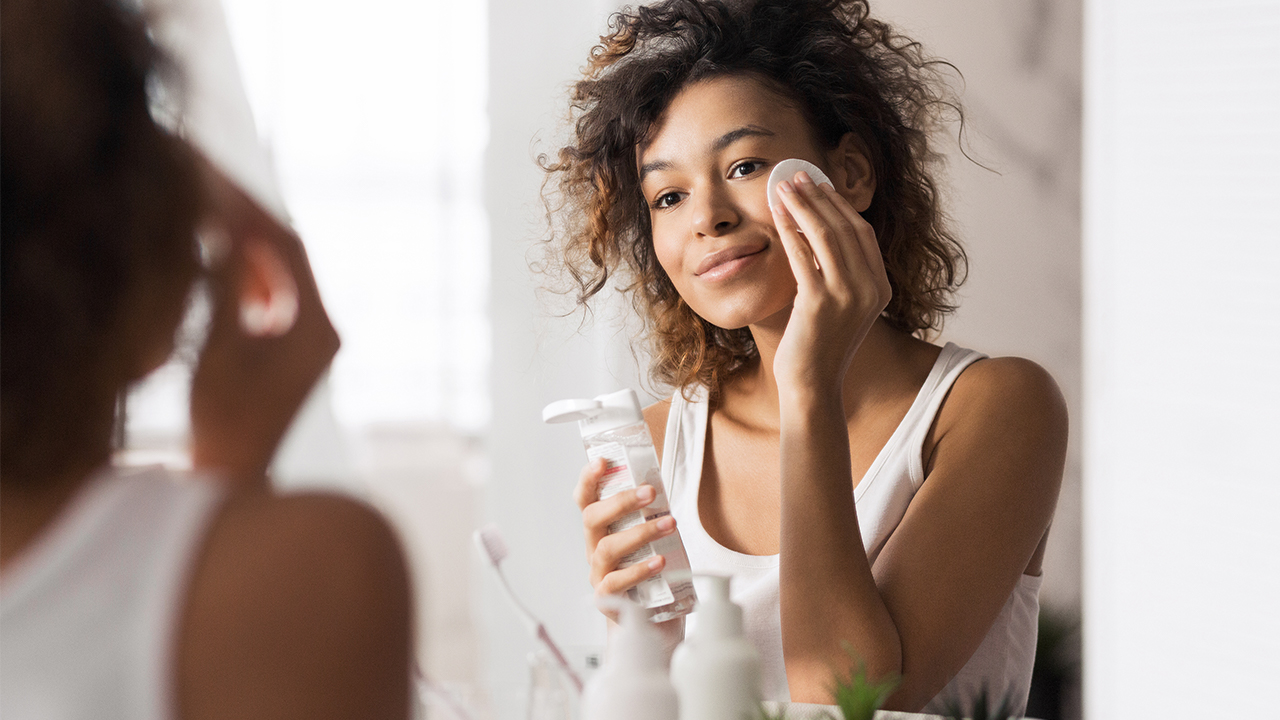 Being at home more during the coronavirus pandemic isn't a reason to let your skin care routine go. If anything, this is the time to prioritize a beauty ritual and not neglect yourself. Don't worry, building up a self-care regimen that works for your skin type is more affordable than you think. Ahead, you'll find a variety of under $15 skin care products that offer everything from anti-aging benefits to achieving a glow like you've never had before. In short, everything on this list is worth every penny.
To make things even better, all these sites also offer free shipping. Sometimes delivery fees can cost as much as the order itself, which is often what stops people from moving forward with a purchase. Now, you can rest easy knowing you don't have to pay extra to get the beauty products you want.
The Best Under $15 Skin Care Products With Free Shipping
1. Mario Badescu Facial Spray with Aloe Sage & Orange Blossom

Regular Price: Starting at $7
This Mario Badescu facial spray from Nordstrom is ready to hydrate and refresh, while giving off a lovely scent of sage and orange. A four-ounce bottle sells for $7, while the bigger eight-ounce option is $12.
Deal Tip: In addition to free shipping, Nordstrom boasts a free return policy. In case you're not happy with your buy, know that getting your money back is no hassle at all.
2. CLINIQUE Deals Up to 50% Off


Sale Price $14.95 | Regular Price: $29.50
Score savings up to 50% off on the CLINIQUE website with their Last Chance offers. Example of the savings: this CLINIQUE FIT Workout Makeup (with SPF 40) is lightweight and humidity-proof foundation with a natural matte finish and 50% off on the skin care brand's website. The foundation also comes in five different shades for an ideal match. Plus get 15% off your first order and many more freebies and perks by joining CLINIQUE's Smart Rewards program with your email (see full details here). Another perk to signing up: members get free standard shipping with any order.
3. Caudile Moisturizing Toner

Regular Price: $14
The more you use Caudile's moisturizing toner, the better. This budget-friendly $14 toner soothes, strengthens and enhances your overall routine.
4. Jack Black All-Over Wash for Face, Hair, & Body
Regular Price: $9.50
Nothing beats a multi-functional product that cleanses the face, hair and body. Thanks to Jack Black's All-Over Wash for men sold at LovelySkin, a one-step skin cleansing routine is possible. The best part is, it only costs $9.50.
Deal Tip: Beyond complimentary shipping, new subscribers can get a 20% discount by singing up for the brand's e-mail newsletter.
5. Juice Beauty Green Apple Age Defy Hand Cream

Regular Price: $12
Given all the time you're spending washing your hands, you need to moisturize them now more than ever. Opt for Juice Beauty's Green Apple Hand Cream for just $12, which also has age defying benefits.
6. derma e Anti-Wrinkle Scrub
Regular Price: $13.75
Round out your anti-aging products with derma e's Anti-Wrinkle Scrub selling for less than $14. The scrub has apricot seed powder and papaya that will lead to a younger-looking complexion.
7. Marc Jacobs Coconut Fix Complexion Duo

Sale Price: $12.50 | Regular Price: $25
Buy Marc Jacobs Complexion Duo
Take advantage of this Marc Jacobs Complexion Duo 50% off steal from Neiman Marcus. The highly coveted set includes a luxe primer and setting powder that have nutrient-rich formulas ideal for normal to dry skin types.
8. Hampton Sun Hydrating Aloe Continuous Mist
Regular Price: $10
Replenish moisture in your skin with this invigorating spray that will only cost you exactly $10. Now that's a deal.
9. Starskin 7-Second Luxury All-Day Mask

Regular Price: $10
Get ready for the fastest skin rejuvenation of your life. Starskin combines a luxurious seven-step morning routine into one easy-to-use $10 mask that will refresh your face in seconds.
10. Skincare Spatula Angela Caglia
Regular Price: $10
Spread your masks, moisturizers, cleansing balms and more in a more hygienic way with the $10 Angela Caglia Spatula that's available at Saks Fifth Avenue.
Deal Tip: To get free shipping at Saks Fifth Avenue, you must link your ShopRunner membership — which will give you two-day shipping at no extra charge. According to the retailer, the membership is included with an eligible American Express card and PayPal account, so you may already have it without knowing.
11. Clinique Dramatically Different Hydrating Jelly

Regular Price: $5
Buy Clinique's 24-hour hydrator
Elevate your skin with Clinique's 24-hour hydrator that will cost you less than your go-to drink at the bar. Try it out and see how much of a difference it can make.
12. COSRX Acne Pimple Master Patch
Regular Price: $6
Buy COSRX Acne Pimple Master Patch
Having that one pimple is the worst. Make it quickly go away with COSRX's $6 Acne Pimple Master Patch that's designed to reduce redness and inflammation.
Deal Tip: Sign up for Dermstore's e-mail newsletter and you'll get a 15% off coupon sent to your inbox.
13. COSRX Blackhead Remover Mr.RX Kit

Regular Price: $6
Blackheads are next. Get rid of them ASAP with COSRX's $6 Blackhead Remover Kit, which includes three steps that effectively removes these imperfections as quickly as possible.
14. Bioderma Sebium Lotion
Regular Price: $14.90
Bioderma's Sebium Lotion can revitalize any skin type for just under $15. It's equipped with salicylic acid and glycerin that will gift you with the most radiant-looking skin.
15. Ren Clean Skincare Ready Steady Glow Daily AHA Tonic

Regular Price: $12
Ren Clean Skincare's Daily AHA Tonic was created to clean out pores and dissolve dead skin cells. All in all, $12 is a small price to pay to eliminate all of that.
---
READ NEXT:
Perfect for Mother's Day: 80% Off at Nordstrom Rack's Handbag Flash Sale
Stop Punishing Yourself: It's Time to Invest in a High-Quality Mattress
---
Any product or service prices/offers that appear in this article are accurate at time of publish, and are subject to change without notice. Please verify the actual selling price and offer details on the merchant's site before making a purchase.