7 Skincare Items That Work Like Botox — But Are Way Cheaper
It's like Botox in a bottle.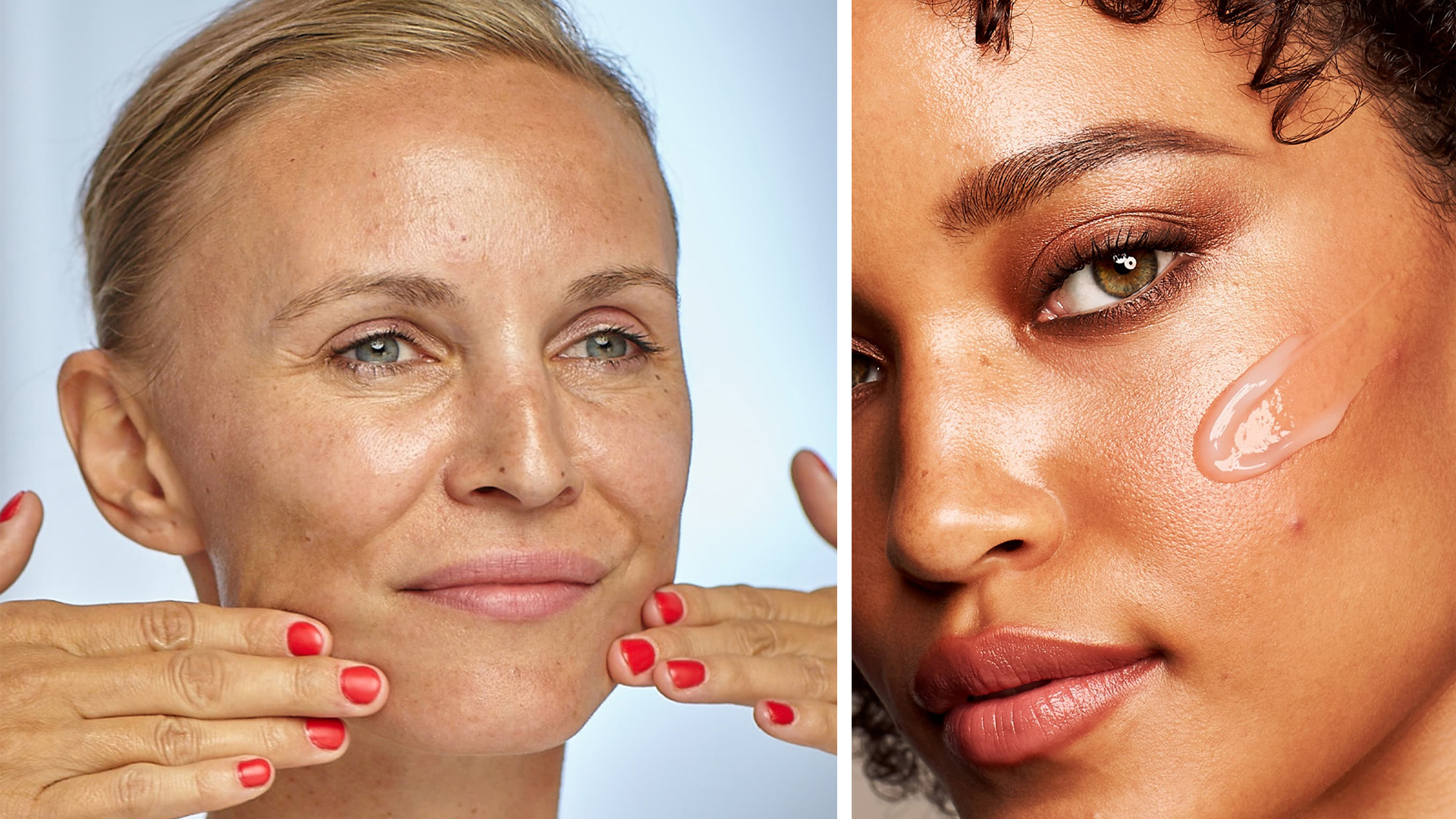 Botox is the leading procedure to treat aging. Although the results are favorable – no wrinkles, crows feet or nonexistent lips – the average wrinkle-banishing treatment could cost as low as $200 and upwards of $1200 (depending on your service) and it's not even permanent.
Whether you're facing a lengthy delay until your next appointment or aren't quite ready to make the financial commitment, non-invasive products could be the next best thing. Ahead you'll find pain-free topical creams that will help smooth lines, promote collagen and add plump to areas that need a lift.
---
Wrinkle Schminkles Forehead Wrinkle Pads

Sale Price: $29.95 | Reg. Price: $34.99
Did you know some wrinkles could form from the folding and compression of the skin while you sleep? Neither did we, but we are sure glad to have Wrinkle Schminkles to address this. This noninvasive option helps heal lines from facial expressions and from sleep. The pads will decrease water loss while locking in moisture for your most hydrated skin yet!
---
Peter Thomas Roth Peptide 21 Wrinkle Resist Serum

This super thin serum is infused with vitamins A, C and E to brighten and tighten while hyaluronic acid promotes a youthful dewiness.
Pro-tip: This serum qualifies for free shipping!
---
No7 Instant Illusion Wrinkle Filler – 1oz

This instant gratification cream smooths out wrinkles in a matter of seconds. Created to be used after you've applied makeup, simply pat on fine lines, and watch the light-reflecting particles work to remove the appearance of wrinkles.
Pro Tip: Free shipping starts at $35, so throw a couple of extra things in your cart.
---
Laneige Time Freeze Sleeping Mask

Skin care that works while you sleep will always be desirable. This overnight mask is packed with collagen, designed to tighten and lift skin for a youthful look.
Pro-tip: Spend a couple more dollars to qualify for free shipping on orders of $50 or more.
---
Kate Somerville Wrinkle Warrior 2-in-1 Plumping Moisturizer + Serum

This 2-in-1 cream will save you money from buying a separate moisturizer and serum. Formulated with three different sizes of hydrating hyaluronic acid molecules, it will target multiple layers of your skin to hydrate and tighten. Although pricier, investing in this cream will only get better with time as it works to diminish lines for good with every use. Plus, it ships free.
---
Glo Skin Beauty Contour Eye Lift 0.5 oz.

Sale Price: $29.99 | Reg. Price: $44
The most delicate skin on your face is around your eyes. Glo's smooth formula will fight against fine lines and sagging to have you feeling bright-eyed and refreshed.
Pro-tip: Enjoy free shipping on orders of at least $15, aka this one. You can also save 15% on your first order by providing your email.
---
L'Occitane Anti-Aging Divine Youth Oil 1 oz.

Sale Price: $79.49 | Reg. Price: $100
If you want inner glow, L'Occitane will be your new go to. Made from flower essential oil, the molecules work to create a smoother, refined and well-toned youthful complexion.
Pro Tip: Remember shipping is free with orders of $15 or more, and you can save 15% off your first order by providing your email.
Saw something you like but not ready to hit "check out" yet? Set a Deal Alert, so you'll get notified if it goes on sale.
---
Any product or service prices/offers that appear in this article are accurate at time of publish, and are subject to change without notice. Please verify the actual selling price and offer details on the merchant's site before making a purchase.