Kid at College? Transform a Spare Bedroom into a Zen Space for Less Than a Hotel Stay
Looking to beautify a spare bedroom? Here are some creative ideas to get the zen space you've always wanted.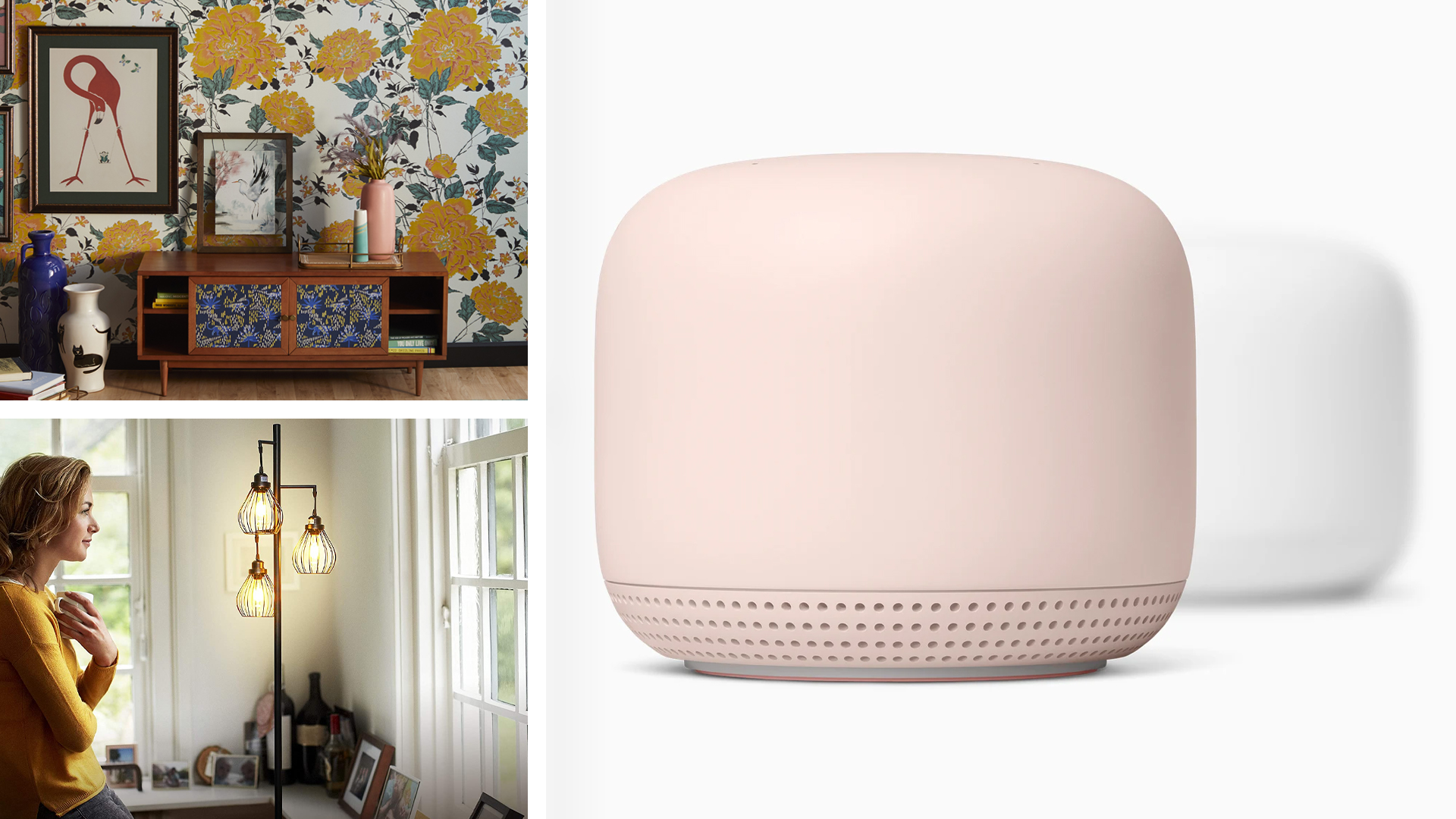 Do you have an outdated and unused spare room in your house? Perhaps your kid has gone off to college and their room is now sitting empty and collecting dust, or you have a guest bedroom that's hardly been touched in years that you use as storage.
Instead of using that spare room as a dumping ground, why not transform it into the zen hideaway of your dreams? Investing just a few hundred dollars into a spare room in your house can completely transform your space, and for around the cost of a hotel stay, you'll end up with a tranquil space you can keep coming back to.
Your home is your sacred space, after all, and it should feel that way! Below, check out these affordable spare bedroom ideas that you're sure to love.
---
Messy Router Boxes Are Now Wireless Art Objects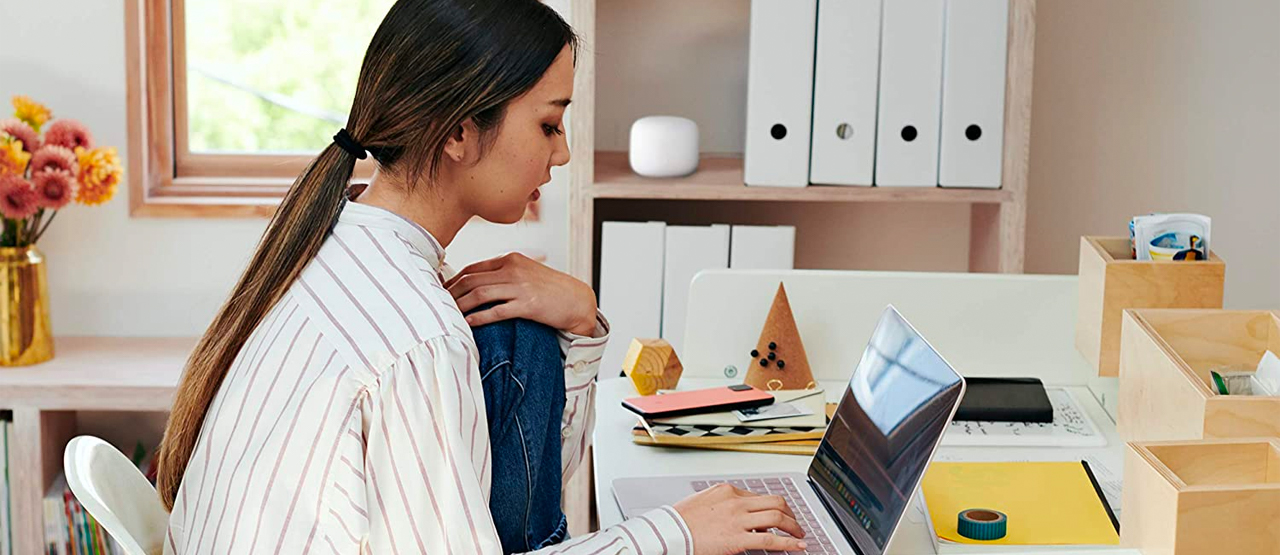 Wi-Fi is an absolute necessity, so trade a traditional router and it eye-aching messy cables and antennas for a streamline plug-and-play Google Nest Wifi. You gain a powerful internet connection without dead zones and streamline your sight line at the same time. Plus, it doubles as a smart speaker complete with Google Assistant, so you can play audiobooks, spa music or anything else that fits, lifts, or enhances your mood. Learn more about how easy it is to set up a Google Nest Wifi from our Slickdeals Tech Editor's article.
Google Nest Wifi  – Reg. Price: From $149.00
---
Organization Offers Instant Tranquility (and is Free)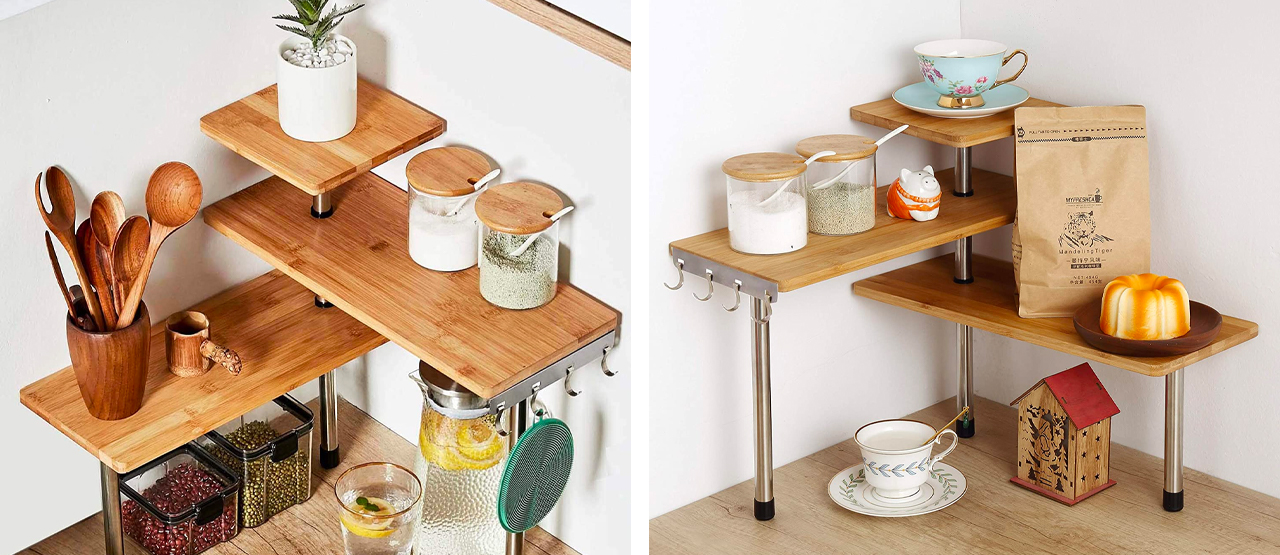 Clear the clutter. According to the principles of feng shui, the corners of a room are powerful representations of chi energy, which can become blocked when there's clutter lying around. So, a great way to instantly and affordably boost the zen of any room is to organize the things in it. This stacked bamboo corner shelf can help you get organized to allow chi energy to move freely.
HYNAWIN 3 Tier Bamboo Corner Shelf – Sale Price: $26.99 (with coupon) | Reg. Price: $29.99
---
Become Your Own Barista: Add a Coffee Bar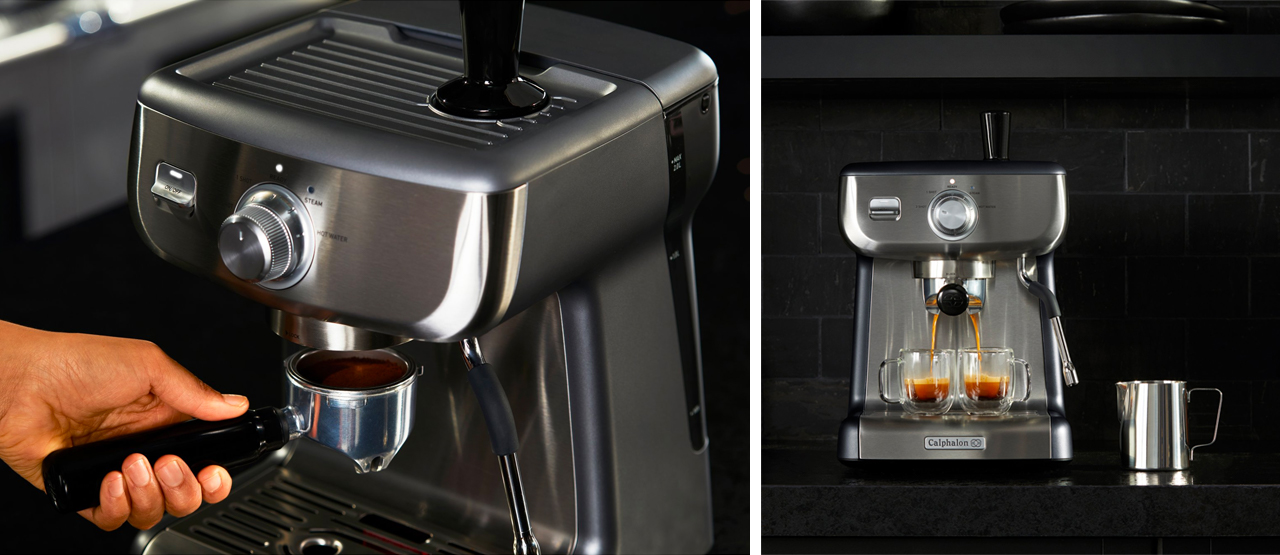 You know what else will instantly upgrade the room and give it a boutique hotel feel? A little coffee corner complete with a dazzling espresso machine to craft deliciously fragrant coffee concoctions, nice cups and saucers to sip from and perhaps a tin of cookies or some chocolates to enjoy on the side.
Sure, you can just make your coffee in the kitchen, but trust me when I say having a separate coffee bar with all of the accoutrements transforms your coffee time into a special treat.
To get your coffee bar started, check out these items below:
Calphalon Temp iQ Stainless Steel Espresso Machine – Reg. Price: $299.99
This stunning appliance can whip up a variety of fantastic coffee creations like lattes, cappuccinos and more.
Crate & Barrel Set of 8 Aspen Cups and Saucers – Reg. Price: $44.95
A set of simple cups and saucers for your coffee or tea.
Lorren Home Trends Adagio 7-Piece Whiskey Decanter Set – Sale Price: $59.99 | Reg. Price: $76.00
Sweet little liquor glasses because a touch of Baileys or a sip of cognac goes great with coffee.
Anchor 64oz Glass Heritage Container – Reg. Price: $5.99
Instead of keeping biscuits, cookies or other coffee-accompanying nibbles in their original packaging, put them in a glass jar for that boutique hotel feel. It'll make your coffee table/bar/cart a lot more aesthetically pleasing.
---
Cover Walls with a Cool Pattern or a Favorite Color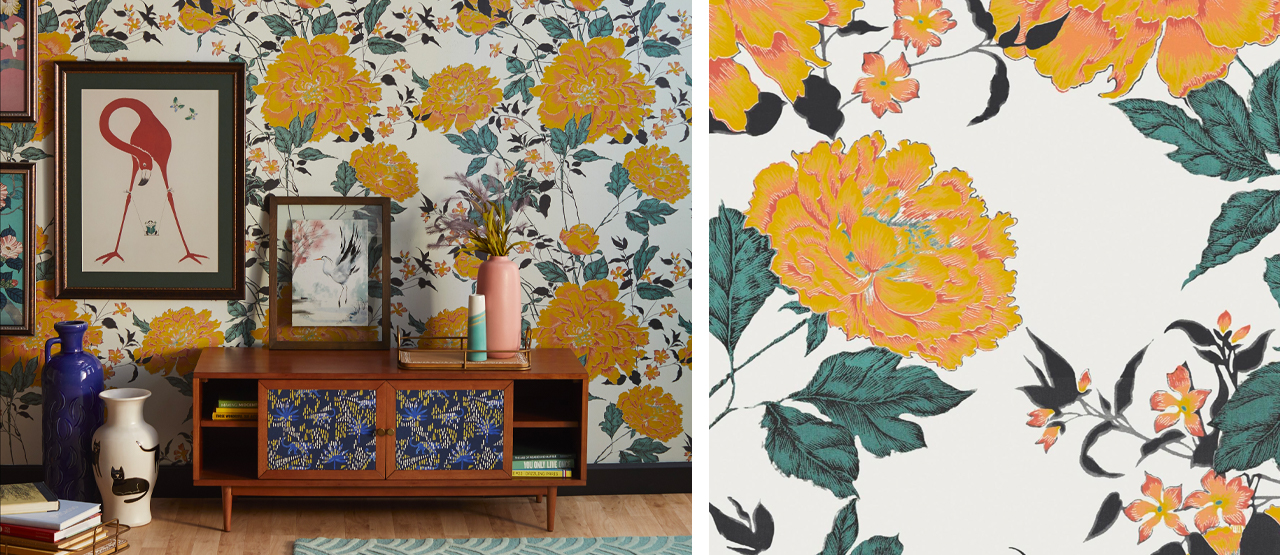 A hotel I stayed at last summer in Portland, Oregon had rooms that were decked out in a gorgeous white and green leaf-motif wallpaper that made the space feel so bright, airy and peaceful. I loved it so much that I actually created an accent wall with a similar wallpaper in my own bedroom when I returned home. It was a cheap and easy project that really supercharged the entire vibe in my room.
So, to start things off, try changing up your walls with some funky wallpaper for extra flair or even a fresh coat of paint in a color that makes you happy. Here's an idea for a dreamy floral wallpaper to point you in the right direction:
Drew Barrymore Flower Home Vintage Floral Peel-and-Stick Wallpaper at Walmart – Reg. Price: $49.00
---
Add Multi-Functional Lounger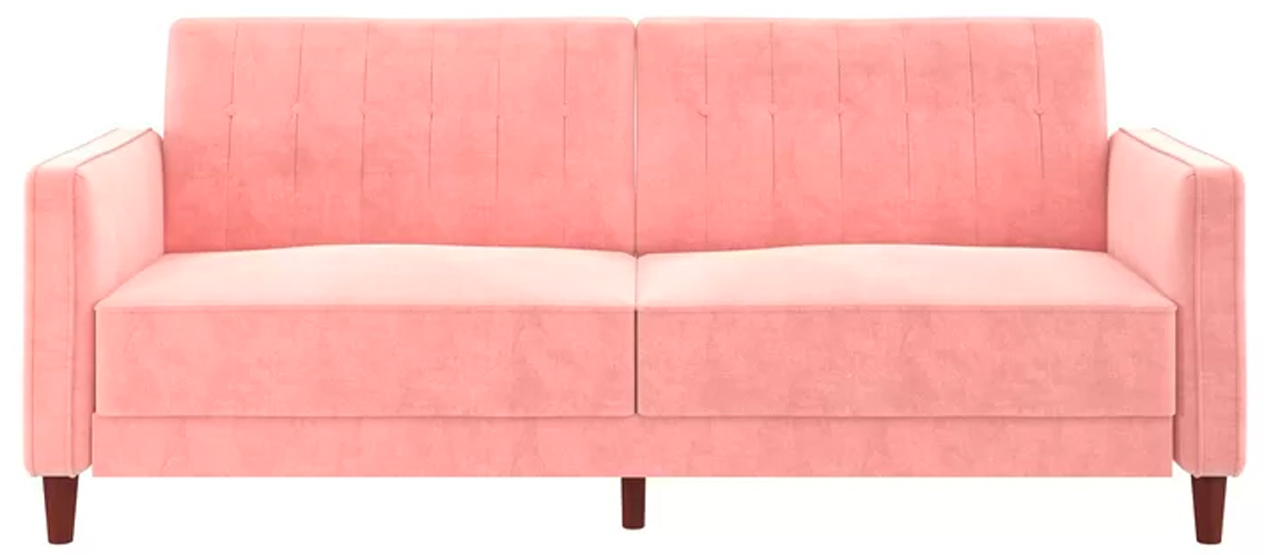 No zen space is complete without an attractive couch that can also double as a bed when you need it. It's a neater, more compact alternative to a mattress, so I highly recommend it for a spare bedroom.
This cushy velvet sleeper sofa is perfect for relaxing and lounging during the day and can open up into a bed when the need arises.
Willa Arlo Interiors Nia Velvet Square Arm Sleeper – Sale Price: $369.99 | Reg. Price: $509.99
---
Final Touch: The Right Lighting Sets the Mood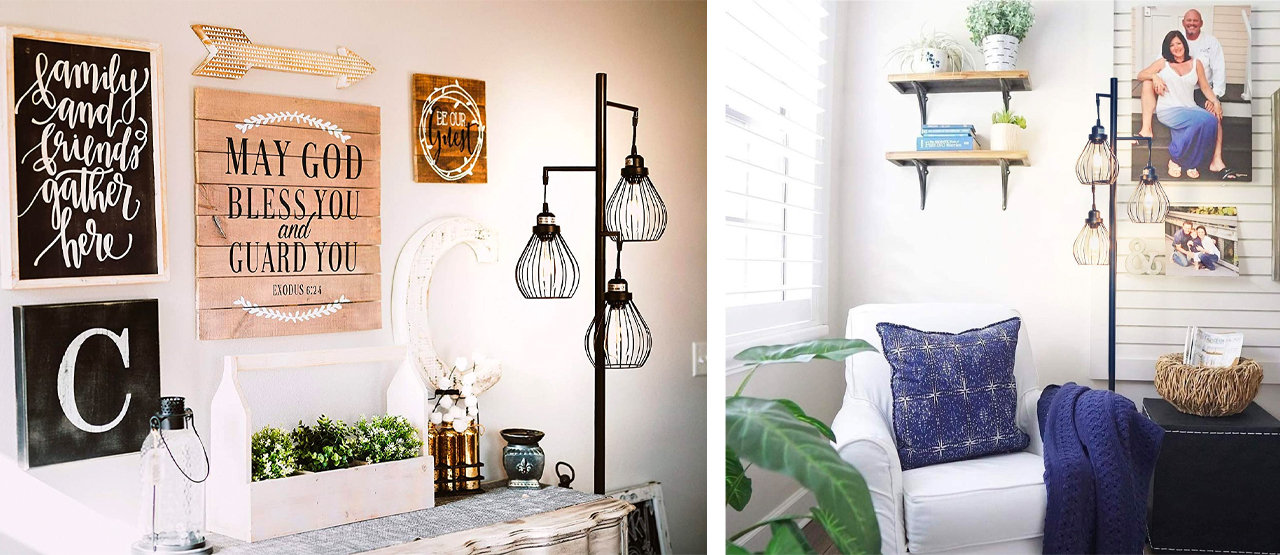 People often underestimate how much the right lighting fixture can change the mood of the room from tense to relaxing. To make your new zen room more comforting, forego the ceiling light, which can oftentimes be too bright and aggressive. Instead, opt for a unique floor or table lamp outfitted with a soft white light bulb for a gentle glow that doubles as an accent piece — all for around $100. This industrial-chic floor lamp would be a great addition to any room:
Brightech Teardrop Floor Lamp (as seen in photos)  – Sale Price: $109.99 | Reg. Price: $140
Redecorating doesn't have to cost a fortune. Set a Deal Alert for home decor items, and be notified when there's a sale.
---
Up Next:
Our editors strive to ensure that the information in this article is accurate as of the date published, but please keep in mind that offers can change. We encourage you to verify all terms and conditions of any product before you apply.