8 Underrated U.S. Cities Guaranteed to Give You the Most Affordable Adventures
Your next budget-friendly vacation is closer than you think.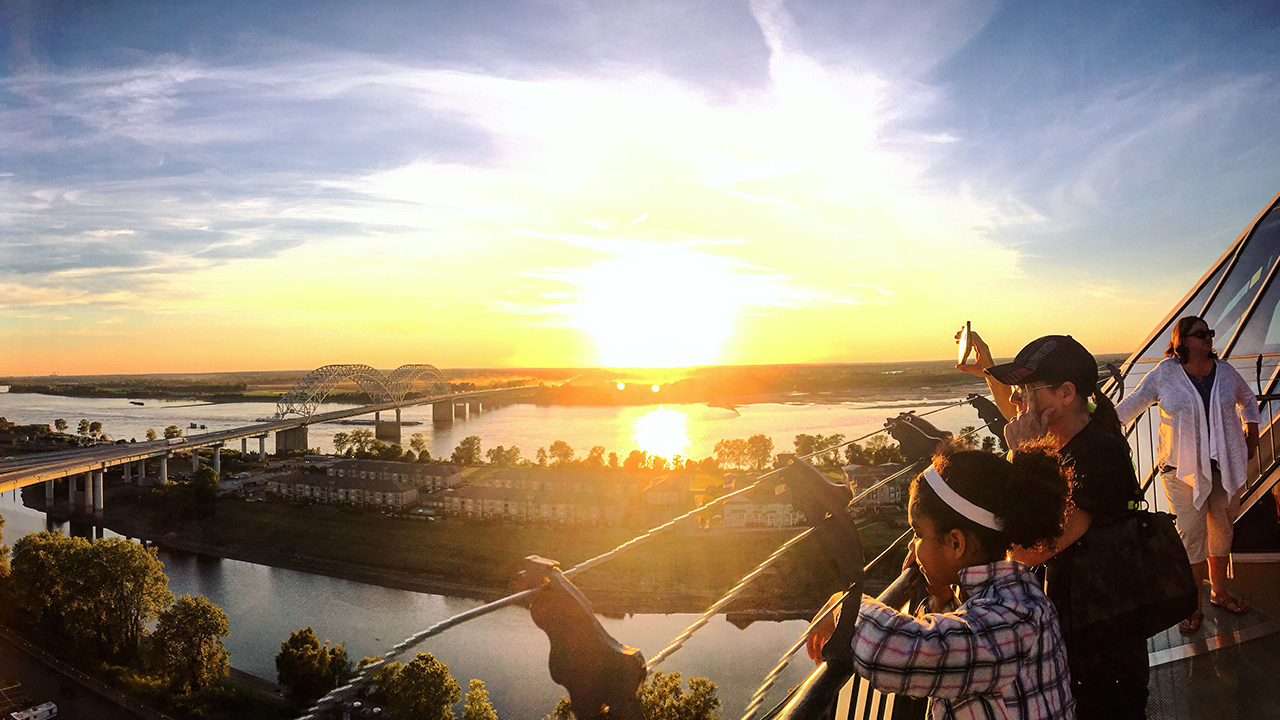 The holidays are here, and if you still have vacation days left, now's the time to use them. Do yourself a solid though, and opt to explore someplace closer to home. Not only will you avoid those long-haul international flights, but your wallet will thank you.
These under-the-radar towns may not make it on the average travel bucket list, but that's actually a good thing. The following underrated spots make for some of the cheapest getaways around. From $1 drinks across Richmond, Virginia to quality restaurants in Bowling Green, Kentucky serving budget-friendly menus foodies would never find in major cities, it's clear you don't need to go far or spend much to land yourself a good time.
8 Affordable U.S. Destinations
1. Raleigh, North Carolina

If you're looking to check out great art, this capital city should be on your list. Raleigh is home to the can't-miss North Carolina Museum of Art, which boasts miles of standout installations. It's also previously been ranked as one of the country's top museums. You'll may want to check out the downtown Artspace as well, a 30,000 square foot gallery with everything from stunning masterpieces to happy hours and even art classes. The best part is, these major Raleigh museums don't require an entrance fee.
Tourist looking for other free activities will want to check out Raleigh's many parks and hiking trails. Be sure to make your way over to Pullen Park, AKA North Carolina's first official state park. Meanwhile, William B. Umstead State Park is known for its scenic 5,000 acres and multi-trail space that's perfect for hikers. In the end, you may need more time in Raleigh than you think.
2. Richmond, Virginia 

If you love craft beer, Richmond was made for you. There are more than 30 breweries across town, and giving them each a try won't break the bank. In addition to a ton of happy hour deals, some draft selections can cost as little as $3 during regular hours. The Answer pub, with its brewed in-house IPAs, is a local favorite. There you can pair $12 beer flights with a unique Vietnamese-inspired bar menu of items all costing less than $10.
The drink deals around town continue with the popular Sticky Rice bar selling PBRs for $1. Yes, one dollar. If you prefer liquor, the Tobacco Company also has well drinks throughout the week for $1.
Drinking aside, you'll find a variety of budget-friendly cultural experiences in Richmond. Both the Virginia Museum of Fine Arts and Virginia Holocaust Museum offer free admission. And if you visit any time from late November through early January, you'll find unforgettable holiday cheer with a visit to the GardestFest of Lights at the Lewis Ginter Botanical Garden. Tickets are only $13 for adults and $8 for children.
Related: How to Book Actually Affordable Last-Minute Travel and Hotel Deals
3. Birmingham, Alabama

When it comes to one-of-a-kind attractions, Birmingham has plenty of cities beat. And as a bonus, many of the best spots won't cost you a thing.
In 1931, artist Bill FitzGibbons transformed a dark and dangerous tunnel in Birmingham into a vibrant art installation made up of a network of computerized LEDs that showcase a variety of lighting patterns. As if that's not special enough, Birmingham has its own mini replica of the Statue of Liberty. The statue is elevated on a massive base, so don't forget to snap photos further way to get the entire structure in one shot.
4. San Antonio, Texas

One of the greatest things about San Antonio is that you won't run out of free activities. The number one thing on every traveler's list is the Texas city's iconic River Walk — and for good reason. A stroll through the area is unlike any other, with plenty of attractions, restaurants and shops to explore. Plus, it gets so festive around the holidays you won't want to leave.
Up next is Brackenridge Park. This tourist haven has the Japanese Tea Garden, Botanical Garden, the San Antonio Zoo and more, all in one place. While many of these attractions charge an entrance fee, you can walk the scenic nature trails or picnic along the river without having to whip out a credit card.
5. Atlanta, Georgia

Instead of simply flying through Atlanta, why not leave the airport and get to know the city better? Given that it's an international hub for travel, you'll likely be able to score cheap flights no matter where you're coming from.
Related: The Best Atlanta Flight Deals Right Now
Once you arrive, brace yourself for the traffic and how spread out the city is. However, don't let that get you down. There are tons of hidden gems worth the drive. For instance, the happening Ponce City Market has two million square feet of fun featuring a wide variety of affordable international dishes. And over the summer, visitors can enjoy a carnival-style rooftop called Skyline Park with games priced between $1 and $3.
The Fernbank Science Center, meanwhile, allows visitors into its observatory for free. For $5, guests can also opt to experience a memorable planetarium show. All in all, Atlanta is a top spot for a fun family trip or just a weekend getaway.
6. San Diego, California

There's more to Southern California than just Los Angeles. Instead, head to the slightly more affordable destination of San Diego. First things first, pack a picnic and go snorkeling by La Jolla Cove, which has some of the clearest waters in the area. Keep an eye out for the seals and sea lions that frequently visit, as well.
Then, continue exploring nature at Balboa Park. It's basically the city's version of Central Park complete with lush scenery, a zoo, concert halls, tons of museums and so much more. You can customize your own visitor's package on the park's website based on what you want to see, or go on a free tour with a guide (just note that these only happen on Tuesdays at 11 a.m.).
Round out your trip with a wholesome day of birdwatching at Tijuana River National Estuarine Reserve. San Diego is known for its more than 500 bird species, and you can spot as many as 370 of them in these coastal wetlands.
7. Memphis, Tennessee

Fun fact, Memphis was named after Memphis, Egypt, so it's only natural to go to the city's glass pyramid as soon as you get there. The structure originally opened as a giant Bass Pro Shops, but don't be fooled by the sign. There's actually a myriad of activities inside, including bowling, shooting ranges, archery, arcade games and more. However, the biggest highlight of the building is that it holds the country's tallest freestanding glass elevator, with incredible views that visitors can ride for $10.
Don't miss out on walking across the Mississippi River for free on the longest pedestrian bridge across the Mississippi. Crossings to the neighboring state are open to the public starting at sunrise until 10 p.m. There's nothing like running across it early in the morning, but the bridge also transforms into an LED light show with changing colors at night. We highly recommend you make time for both.
8. Bowling Green, Kentucky

Escape the overwhelming energy of Nashville by opting for a vacation just an hour away in Bowling Green. The city has plenty to offer, such as tours of Mammoth Cave National Park, the world's largest underground cave system.
Don't underestimate the food scene either, as White Squirrel (the town's only local brewery) has a cozy atmosphere with tasty comfort food dishes all for less than $16. A crowd favorite is the duck confit nachos. Pair it with a local brew for a meal guaranteed to be remembered.
---
Don't forget to set a Deal Alert with us to stay up-to-date on the latest deals and discounts for your wishlist.
Our editors strive to ensure that the information in this article is accurate as of the date published, but please keep in mind that offers can change. We encourage you to verify all terms and conditions of any product before you apply.