AirPods Max Are Here! The Internet Reacts to Their $550 Price Tag
Are AirPods Max worth it? The deals community weighs in.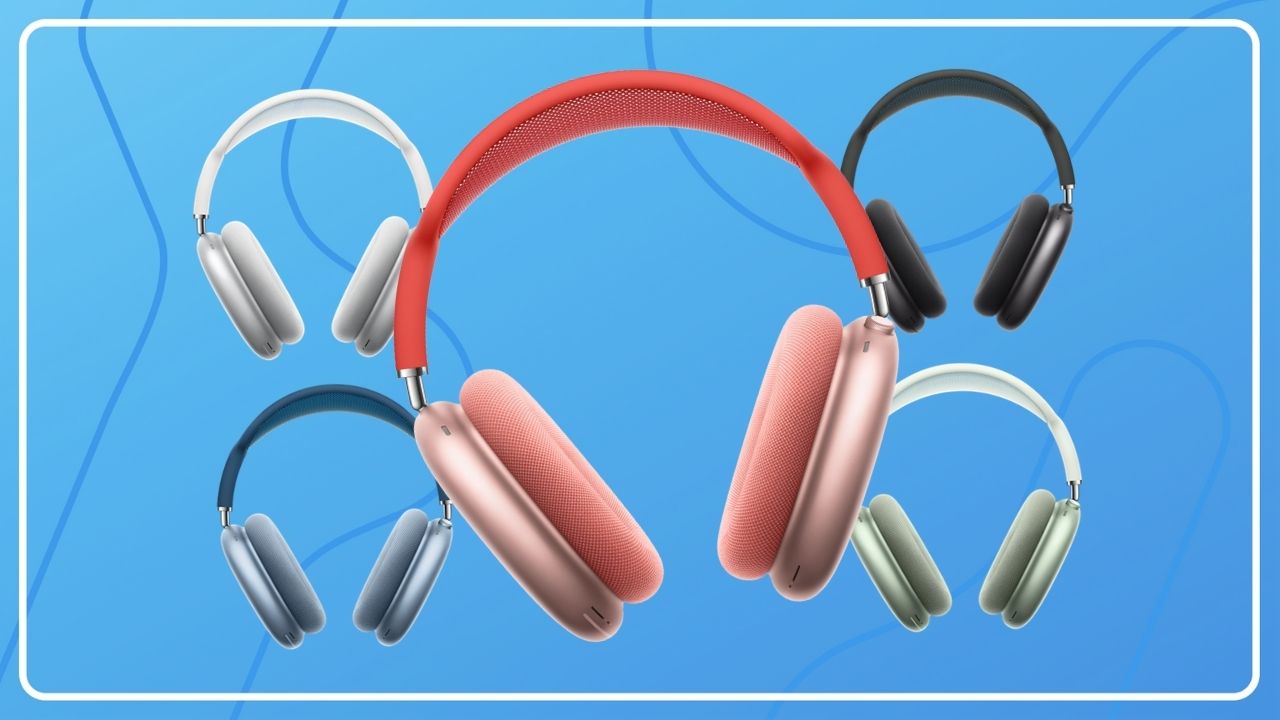 Now that we spend most of our days sitting in our homes — sometimes with loud family members or roommates — the need for heavy-duty noise cancelling headphones is greater than ever. Naturally, Apple heard our cries and blessed us with the answer to our prayers on December 15th, 2020.
For a modest $549.99, you can purchase the new AirPods Max, a full-bodied, closed-back headset that maintains many features of the popular AirPods line.
With a combined mesh, foam and metal body, AirPods Max do not bear much physical resemblance to their daintier and more easily-lost siblings. With nine microphones, Active Noise Cancellation, the Digital Crown originally seen on Apple Watches and a dedicated noise control button, it makes sense why these headphones are an attractive option for Apple fans and audiophiles.
However, "up to 20 hours" of playback on a single charge is hardly competitive given the number of (significantly cheaper) high-fidelity noise cancelling headphones on the market. It's also worth noting that AirPods Max do not come with a headphones cord; if you want wired listening, be prepared to shell out an additional $35. 
Arguably the most polarizing feature of Apple's latest release, the mystifying Smart Case that's barely a case, is the cherry on top of this controversial product announcement.
Whether the features warrant the hefty price tag depends entirely on who you ask, but $550 is an awkward sum of money no matter how you look at it. AirPods Max cost hundreds of dollars more than the Sony and Bose's flagship ANC headphones; this puts them up against a class of studio headphones, which are generally laser-focused on fidelity (rather than on-the-go features).
Even if you've been a tried and true Apple fan since the days of the iPod mini you have to wonder if a set of headphones you've never tried in-person is worth $550.
The Community Weighs In

When it comes to determining the best deal, Slickdeals users prioritize value, quality and thriftiness above all else. This means no brands are totally safe from criticism, even the ones we generally really like. Unfair markups, questionable product descriptions and overbuilt, bloated features will be called out and debated, regardless of a company's clout or reputation. Enter AirPods Max…
Keith1212 weighs the benefit of spatial audio against more practical expenditures, posing the age-old question, "This or saving for kids?"
Taking the social impact of quarantine into consideration, Insyder provides some useful perspective on the notion of Apple products as a status symbol. "Better off waiting for price to drop, can't flex anyways for at least another couple of months." If no one saw you in your sleek new AirPods Max headphones, did you really buy them?
Some users put their faith into the ingenuity and durability of Apple's products. Prepared to get their money's worth, sbessire remarks, "Sure hope it is easier for the Digital Crown to get the water out of them when I take a shower in my new headphones."
Overall, it seems that the community agrees Apple's latest entry in the AirPods line isn't exactly a great deal, but not necessarily a bad or irresponsible purchase. If you favor Apple products (you know who you are) and want some quality headphones that integrate seamlessly with your other devices, these should be on your radar. If that doesn't sound like you, perhaps it's time to check out a couple of…

(Relatively) Budget-Friendly AirPods Max Alternatives
Sony WH-1000XM4 Wireless Noise-Canceling Over-Ear Headphones (Black)
Sale Price: $278 | Reg. Price: $348
If you are looking for closed-back headphones with comparable adaptive sound control and noise cancellation, you can save almost 50% by opting for a pair of Sony WH-1000XM4 headphones instead. Released in 2020, these are also a great alternative for those daunted by the whopping 13.6oz weight of the new AirPods headset, ringing in at a dainty 9oz. Is Apple pricing their headphones by the pound?
Bose Headphones 700 Wireless Noise Cancelling Over-the-Ear Headphones (Soapstone)
Sale Price: $339 | Reg. Price: $379
When we reviewed Bose's Headphones 700, we declared them the best wireless ANC headphones on the market (though to be fair, the WH-1000XM4s seen above were not out at the time). If you're worrying about betraying your loyalty to Apple, don't! You'll have enough money left over to score a new set of AirPods Pro after buying these.
Despite all of the ruckus, AirPods Max preorders sold out within hours after the initial release. Are you holding out for the noise cancelling headphones of your dreams? Set up a Deal Alert, we will let you know as soon as they go on sale within your ideal price range.
Our editors strive to ensure that the information in this article is accurate as of the date published, but please keep in mind that offers can change. We encourage you to verify all terms and conditions of any product before you apply.