Ugly Sweater Priority Boarding is Back on Alaska Airlines
Don't let holiday travel get your tinsel in a tangle.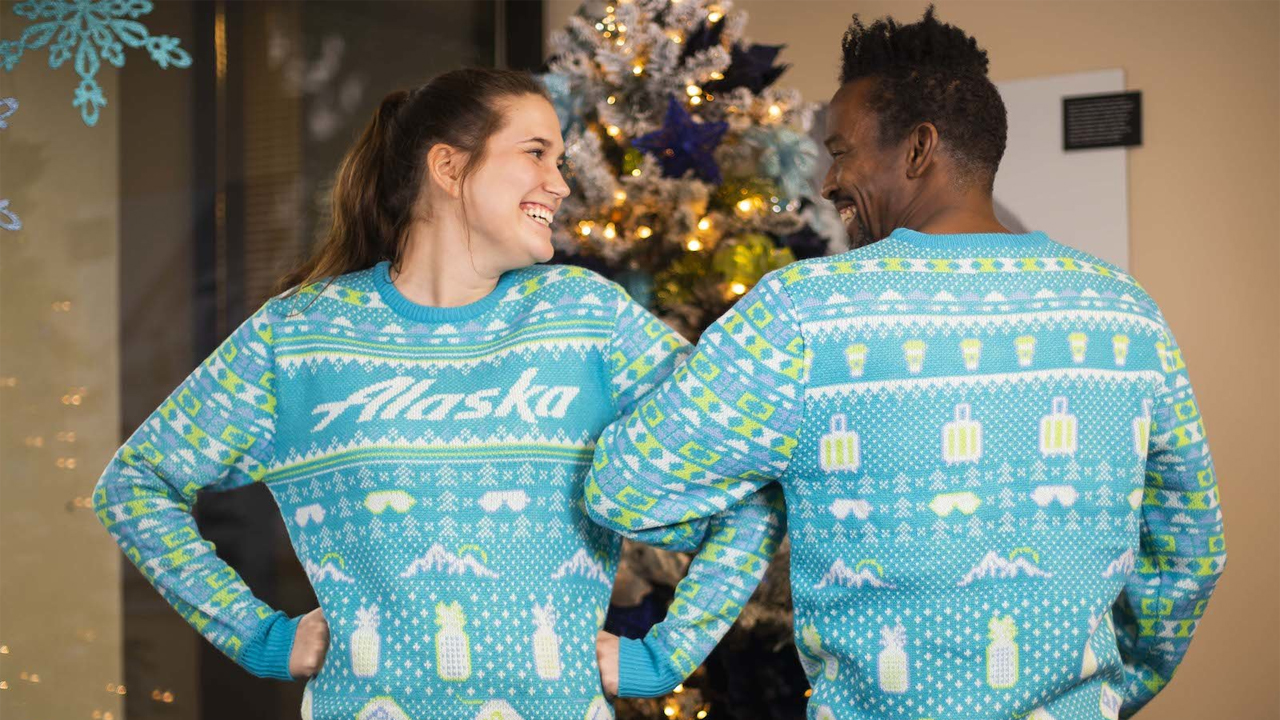 No need to bribe the flight attendant to board early (or pay for priority boarding), an ugly sweater will do. Alaska Airlines is celebrating National Ugly Sweater Day on December 20th in fashion — or, rather, lack thereof. Travelers flying Alaskan or Horizon that day can move to the front of the boarding line if they wear their tackiest or most festive sweater.
If you don't want to raid your grandma's closet, Foot Locker has several pop culture-inspired "ugly" holiday sweaters for $9.99, regularly $46-60. Stormtrooper in a Santa hat, anyone?
If all else fails, cover your sweater in some tinsel, battery-operated lights and gift wrapping bows and call it a day. Alaska Airlines is doing its part to make the holidays less stressful by decking the plane's cabin and playing holiday music. You'll find a collection of free holiday movies to enjoy in-flight to get in the holiday spirit.
Before you get too excited, it's important to know that you won't be at the very beginning of the line. Alaskan will still maintain the typical pre-boarding process — which includes families, customers with disabilities and active members of the military stepping onto the aircraft first.
Then, there's the first-class cabin and elite members at the top of the loyalty program. Therefore, the sweater-wearers will end up boarding just after Group B, which is still reasonably early.
There are not many who love to travel during the crazy holiday season, but if you have to bear the mile-long TSA line, you might as well do it in a cheesy winter sweater that makes everyone else smile.
Thank you fufitr for posting the deal on ugly sweaters.
---
And don't forget to set a Deal Alert with us to stay up-to-date on the latest travel deals and discounts.