Encore! Encore! The Echo Dot is $0.99 for New Amazon Music Unlimited Subscribers
You can never have too many Echo Dots.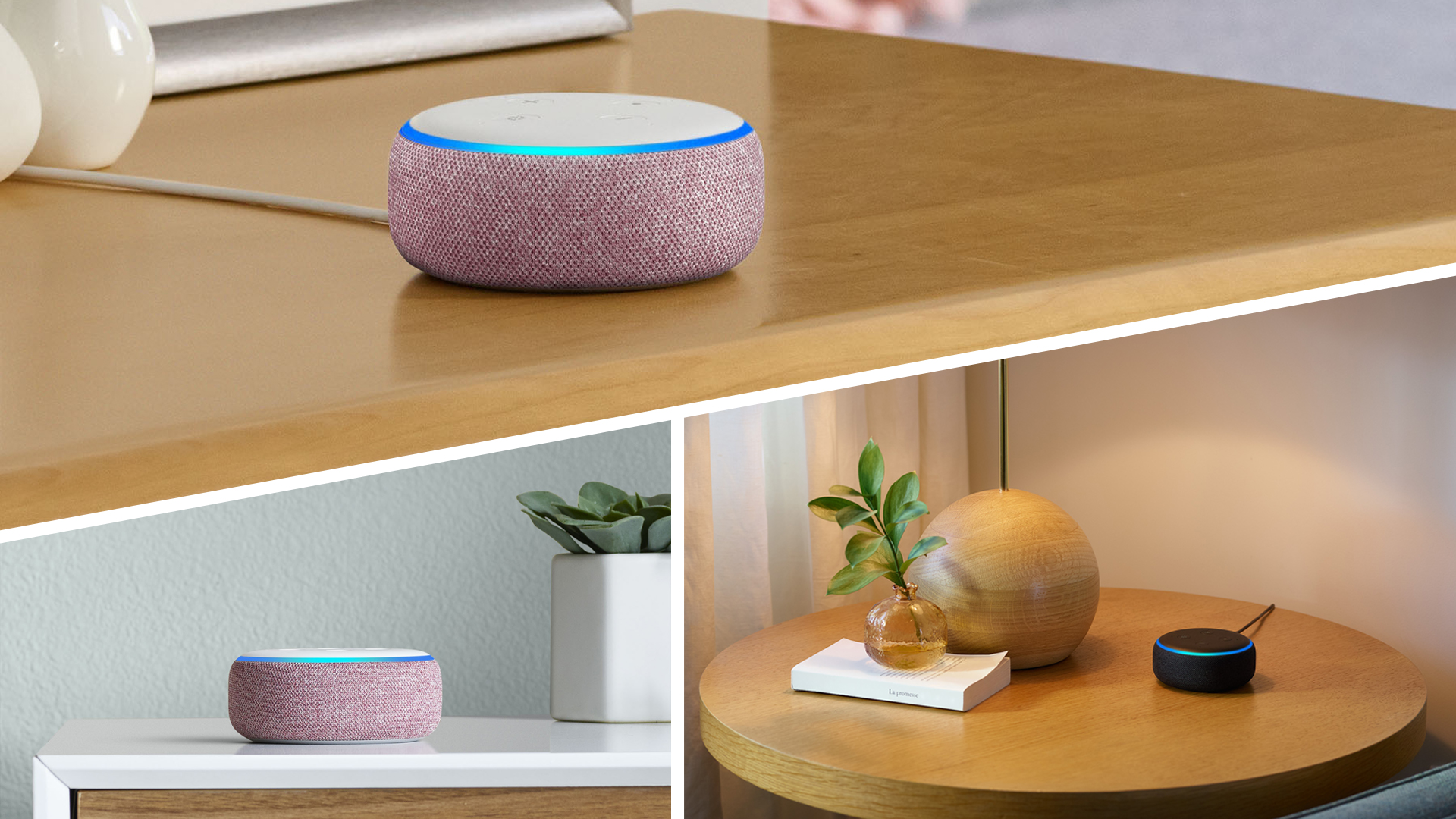 For a limited time, Amazon is offering new Amazon Music Unlimited subscribers a 3rd Gen Echo Dot for $0.99, this amounts to a $48 discount off the Echo Dot's MSRP. To check your eligibility, simply click the button below.
While supplies last, you can choose from four different colors of Echo Dot: Sandstone, Charcoal, Plum and Heather Gray.
Amazon Music Unlimited normally costs $9.99 per month (or $7.99 if you're a Prime member), so this brings the total price to $10.98, or $8.98 for Prime members. Even with this cost factored in, you're still spending around $40 less than the Echo Dot's retail price, and you get to enjoy Amazon Music for at least a month.
Although this deal is targeted at new subscribers of Amazon Music, past subscribers may not be out of luck. Some Slickdealers who ended their Amazon Music Unlimited subscription previously have been able to capitalize on this deal by re-instating their subscriptions. So if you've partaken in a similar promo in the past, you could be eligible to add another Echo Dot to your collection; it's always worth checking to be sure.
There really isn't much to be on the fence about when a product has such huge savings. Even so, Slickdeals user Dr_Derogatory has some wise words on how to best integrate these devices into your home:
"As I always say in these Dot threads, if there is any way possible for you to get two, do it. The stereo pairing makes a world of difference if you're looking to have a background music system. They get loud, but don't sound amazing. I switched to the Gen 3 Echos last Christmas on a deal from Best Buy, and I don't regret it. Music sounds far better on those, however I've had far more Wi-Fi issues with them than I ever did with my Dots. However, that's neither here nor there."
This deal is pretty straightforward, but make sure you cancel your Amazon Music service within a month of subscribing ifyou're not interested in continuing, or else you'll be automatically charged for another 30 days of use.
Thanks to SlickDealio for sharing this offer with our community.
If You Have an Older Echo Dot, Should You Upgrade Now?
There are a few key differences between the 3rd Gen Echo Dot and the 2nd Gen you may have purchased during a past sale. First off, there's a nice design update. The 3rd Gen has a cleaner look, and is less visually cumbersome than its hockey-puck-predecessor.
The sound also greatly improved. The 3rd Gen Echo Dot features a larger speaker that emits 360-degree sound. Amazon claims it's 70% louder than the 2nd Gen Echo Dot.
Lastly, Amazon tweaked the microphone arrangement, allowing for better overall performance. Though the number of mics has decreased, the 3rd Gen's four far-field mics improve its ability to pick up your voice commands from across the room.
Given the advancements on the device and the massive discount you can currently claim, this deal is a great option for upgrading without spending another $50.
Amazon is not shy about discounting their line of electronics, so make sure to set up a Deal Alert for any products you're interested in to be notified when a new sale comes up.
UP NEXT: Save $100 on the Apple Watch Series 5 at Best Buy
For even more discounts, check out one of our most popular current Amazon deals here:
Search URL: https://slickdeals.net/newsearch.php?firstonly=1&pp=20&sort=newest&rating=frontpage&filter%5B%5D=12029&forumid%5B%5D=9&hideexpired=1&r=1
---
Any product or service prices/offers that appear in this article are accurate at time of publish, and are subject to change without notice. Please verify the actual selling price and offer details on the merchant's site before making a purchase.