Score $10 Off Two Brand-New 4th Gen Echo Dots
You can never have too many Echo Dots.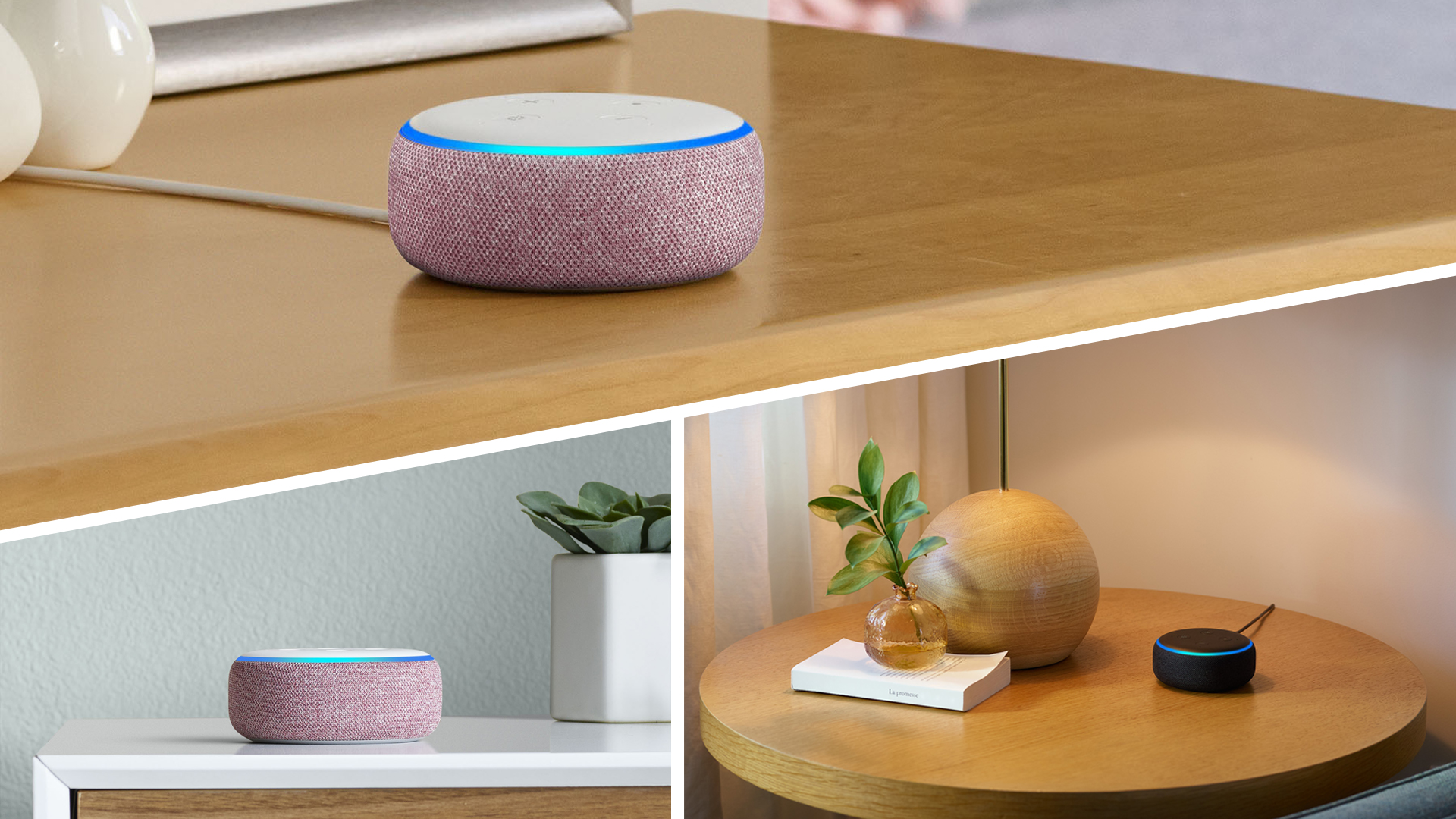 For a limited time, Amazon is offering $10 off two 4th Gen Echo Dots with the promo code DOT2PK. The 4th Gen Echo Dot debuted in 2020 at $49.99, and with these deal, you could snag 2 brand new Echo Dots for less than $90.
While supplies last, you can choose from three different colors of Echo Dot: Charcoal, Glacier White and Twilight Blue.
The nice thing about the Echo Dot is that it can be useful to have more than one, and this deal is a great opportunity to add more than one to your home. Slickdeals user Dr_Derogatory has some wise words on how to best integrate these devices into your home:
"As I always say in these Dot threads, if there is any way possible for you to get two, do it. The stereo pairing makes a world of difference if you're looking to have a background music system. They get loud, but don't sound amazing. I switched to the Gen 3 Echos last Christmas on a deal from Best Buy, and I don't regret it. Music sounds far better on those, however I've had far more Wi-Fi issues with them than I ever did with my Dots. However, that's neither here nor there." 
If You Have an Older Echo Dot, Should You Upgrade Now?
There are a few key differences between the 4th Gen Echo Dot and the 3rd Gen you may have purchased during a past sale. First, there's the most obvious add: a completely updated design. The 4th Gen Echo Dot is a shaped like a globe, a very different look than the hockey-puck look of earlier models.
The 4th Gen is a lot taller and can't be easily mounted to the wall like its predecessors. It's also made from recycled plastics and other materials, meaning it's a more eco-friendly choice than the 3rd Gen. The 4th Gen also incorporates a low power mode, so you can save on your electric bill with this new model.
With the design change comes other updates. Although the speaker size is the same as the 3rd Gen, the 4th Gen's shape means that sound travels better from it, letting you play music even louder at better quality.
Lastly, the Gen 4 comes with a tech upgrade, incorporating an AZ1 Neural Edge microchip. Simply put, this means your Gen 4 will respond to commands twice as quickly as the Gen 3, and generally runs more smoothly.
With the launch of the Gen 4 Echo Dot, there will likely be deals on earlier generations in the future. The Gen 3 currently costs $39.99, $10 cheaper than the 4th Gen, and more price drops may be on the horizon.
Amazon is not shy about discounting their line of electronics, so make sure to set up a Deal Alert for any products you're interested in to be notified when a new sale comes up.
UP NEXT: Save $100 on the Apple Watch Series 5 at Best Buy
For even more discounts, check out one of our most popular current Amazon deals here:
Search URL: https://slickdeals.net/newsearch.php?firstonly=1&pp=20&sort=newest&rating=frontpage&filter%5B%5D=12029&forumid%5B%5D=9&hideexpired=1&r=1
Our editors strive to ensure that the information in this article is accurate as of the date published, but please keep in mind that offers can change. We encourage you to verify all terms and conditions of any product before you apply.