Amazon is Offering $5 Store Credit for Buying Gift Cards
If you were planning to spend $50 on Amazon this year, you can earn the credit with little extra effort.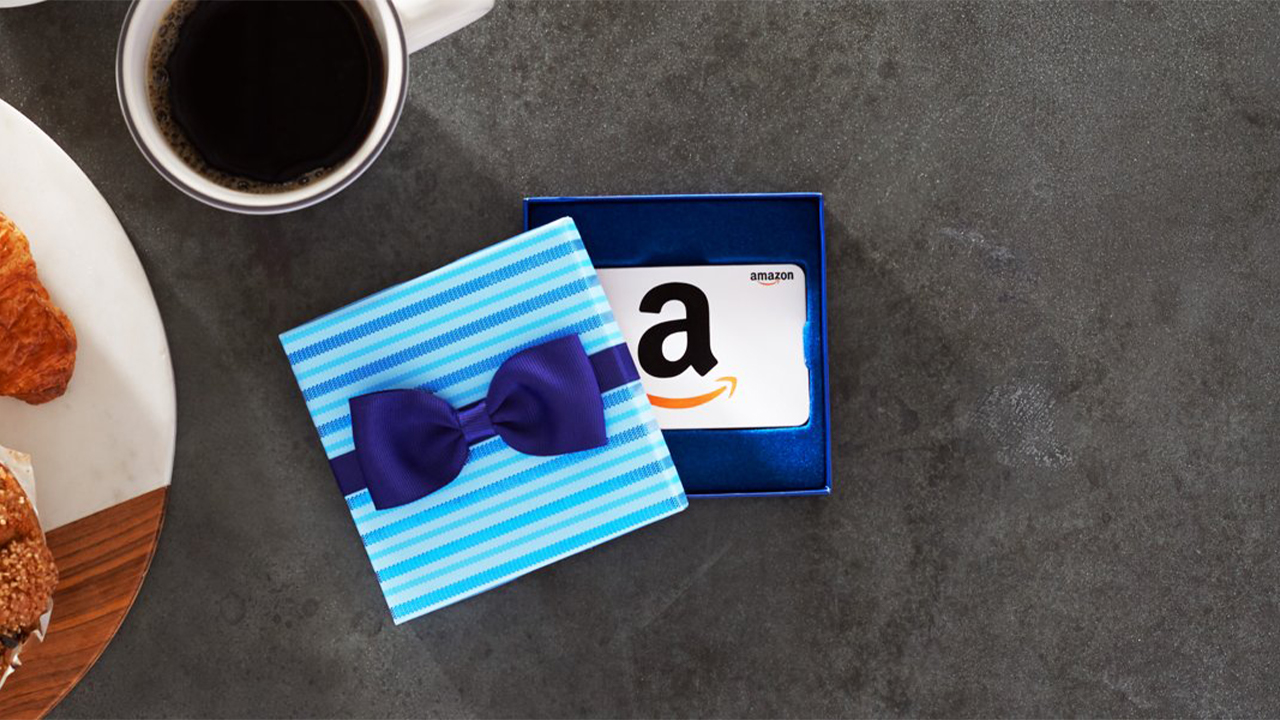 Black Friday is just around the corner, and as the holidays creep closer you're almost assuredly going to be buying something on Amazon soon. And now through December 22nd, if you send at least $50 worth of Amazon gift cards to yourself or a friend, you may be able to score an additional $5 promo credit free of charge. To activate the deal, add the gift cards to your card then enter promo code SMS2019 before checking out.
While this offer is technically only available to customers who were served it via email, some Slickdealers have reported success even though they didn't receive the offer personally. This means it's probably worth giving it a try yourself, just make sure you receive confirmation of the deal before checking out.
If you've never purchased an Amazon gift card before, keep reading to find out how to score even more free money. Slickdeals users like ncdeal have confirmed these two promotions can stack, so you could potentially earn $20 in credit by spending $50. 
*****
Amazon is Offering $15 Store Credit to New Gift Card Buyers
From now until December 22nd, Amazon is offering a $15 store credit to customers who order $50+ worth of Amazon gift cards and use the promo code 19GIFTCARD at checkout.
Before you check out, remember the code only works if your account has never purchased a gift card before. Because of this, the promotion is also limited to one use per customer.
Even if you weren't planning on buying any Amazon gift cards to give out as presents, you can always purchase one for yourself to use on your next order. The gift card you buy will never expire, so if you're comfortable with Amazon holding your money for a bit you're basically getting the $15 credit for free.
If you've previously purchased Amazon gift cards, consider asking a friend or family member who doesn't have an Amazon account (or who has one but doesn't buy gift cards) to complete the required purchase for you. In the comments section for the original Deal Thread, there are plenty of stories from Slickdealers who managed to cash in on the promo while not technically qualifying themselves.
Additionally, it's still worth trying the code even if you know you don't qualify for the promotion. Slickdealer brettcp received a $5 promotional credit for treating someone else to an Amazon gift card. According to this user, the credit they received is bound by the same restrictions as the main promo.
How to Access the Deal
Double-check to confirm your account qualifies for the promotion. (You can search your order history for Amazon gift cards if you're unsure).
Visit the Amazon eGift Card listing.
Add $50+ worth of gift cards to your cart.
Click "Proceed to checkout", then enter the code 19GIFTCARD in the "Add a gift card or promotion code" field.
If your account is eligible for the deal, you'll receive a message informing you your order qualifies for Amazon credit. You should receive your credit within about three days, with the exact timeframe dictated by whether you opted for physical or digital gift cards.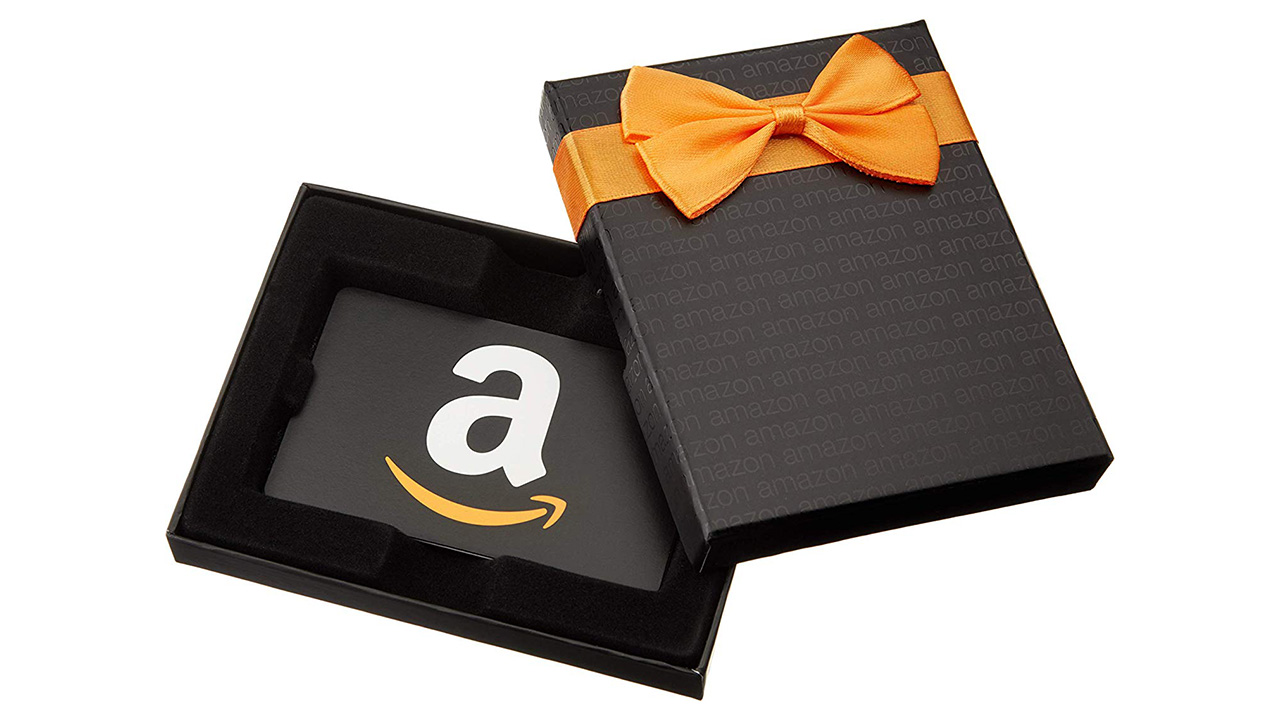 Notable Exclusions
This offer comes with a lot of fine print, so we recommend you take a second to understand the exclusions before purchasing your gift cards:
All gift cards must be purchased in the same transaction — While you can receive the credit by purchasing multiple gift cards, the cumulative total of your purchase must exceed $50 and all gift cards need to be purchased in the same transaction. Additionally, taxes, shipping and gift wrap surcharges do not count towards the required $50 total; you have to spend the $50 on gift cards.
The credit is only good for items sold by Amazon — Look for "sold by Amazon" or "sold by Amazon Digital Services LLC" in the buyer field. Items sold by third-party sellers do not qualify, even if they are "Prime Eligible." On top of this, you can't spend your credit on more gift cards.
You have to spend your $15 credit by February 6th, 2020, 11:59 PM (PT).
For a full list of exclusions, check out Amazon's promo page.
Easy Ways to Spend $50 on Amazon
Yes, gift cards are meant to be given as presents, but if you're interested in the $15 credit chances are good you can find $50 worth of products to order for yourself without diverging much from your normal routine.
Anyone feeling practical can capitalize on some Amazon sales and restock on household essentials. Here are some qualifying items you were probably going to buy anyway that will help eat up your $50 gift card:
If you've got all your supplies for the month covered, you could always buy something fun like a LogiTech speaker system (on sale for $32.88, 17% off retail price) or a pair of Anker SoundBuds Curve Wireless Headphones for $24.99. 
Even if you can't see yourself purchasing any of Amazon's current sale items, don't worry — this promotion doesn't expire for a few more months. Set up Deal Alerts on Amazon purchases you really want, and we will let you know when they go on sale.
                                              Thanks to OceanTwelve for posting the original deal.
---
Deal Value: $15 in promotional credit towards any Amazon item when new gift card customers spend $50 or more on Amazon gift cards.
Timeframe: The promotion ends at 11:59 p.m. (PT), December 22, 2019, while supplies last. You have until 11:59 p.m. (PT) on February 6, 2020 to spend your credit.
Things To Remember: The offer is limited to one use per account, and is only valid for customers who've never previously purchased gift cards. The credit is only good for products sold by Amazon, and you can't use it to purchase more gift cards.
Check out the top Amazon deal from our Frontpage for more ways to spend your $50 Amazon gift card:
Search URL: https://slickdeals.net/newsearch.php?firstonly=1&pp=20&sort=newest&rating=frontpage&filter%5B%5D=12029&forumid%5B%5D=9&hideexpired=1&r=1
Our editors strive to ensure that the information in this article is accurate as of the date published, but please keep in mind that offers can change. We encourage you to verify all terms and conditions of any product before you apply.