Roar Into The '20s With $100 off Sennheiser Open Back Headphones on Amazon
Apple, Bose, Sennheiser and more have the best headphone deals this week.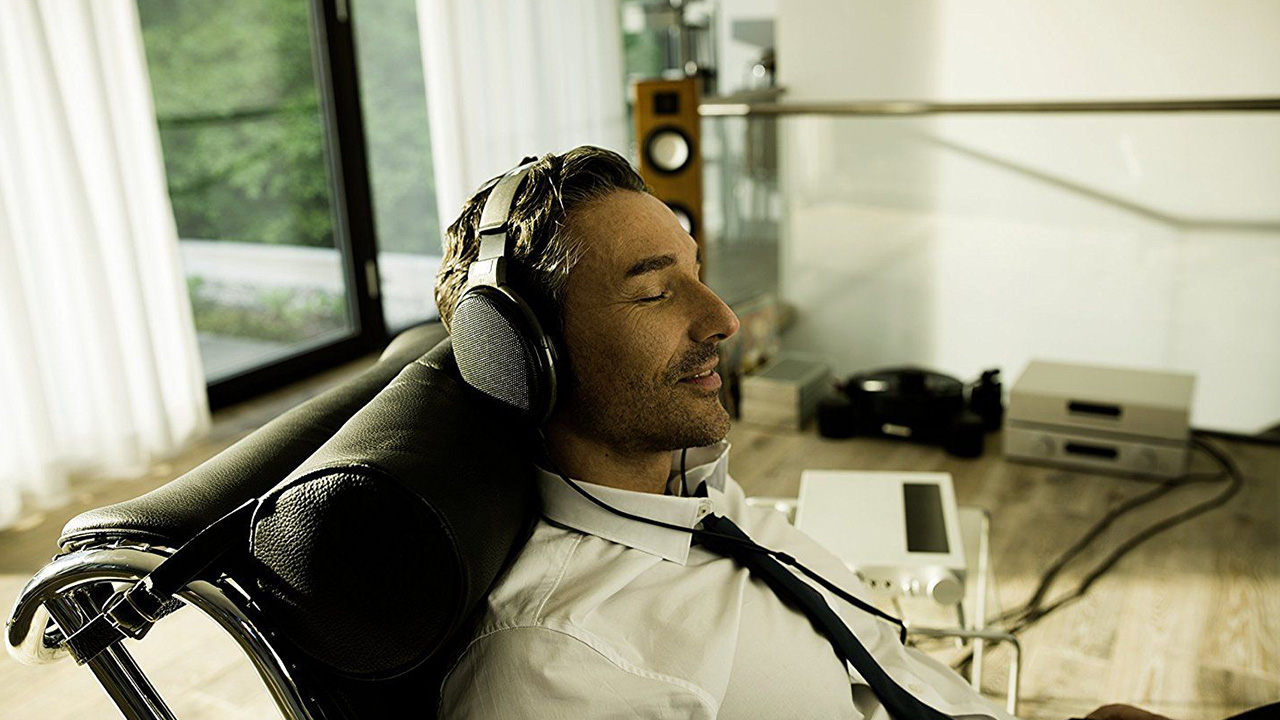 Whether you're looking to boost your productivity or pursue fitness goals this year, a little music can go a long way. And kicking off the Roaring '20s with a new pair of headphones might just help you achieve both. But you don't have to wait until the next big holiday sale to get yourself a snazzy set of ear gear.
Amazon is one of the best places to find discounts on headphones year-round. And while many of the headphones currently on sale are from lesser-known brands, you can still find deals from big-name companies like Apple, Beats, Sennheiser and more.
As always, Amazon Prime members get free shipping on all items. You can also get 5% cashback if you make purchases with an Amazon credit card. Here's a quick breakdown of some of the week's best Amazon headphone deals.
Amazon Deals on Headphones
Apple AirPods (Latest Model)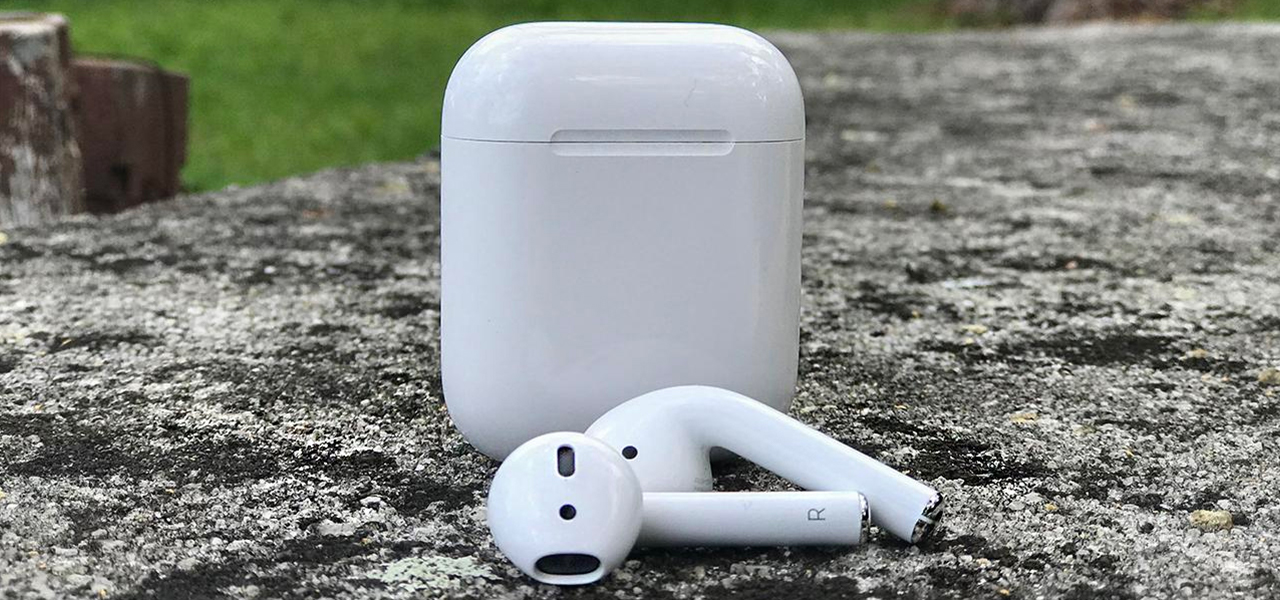 Charging Case: Sale Price: $129.00 | Regular Price: $159.00
*Wireless Charging Case: Sale Price: $169.00 | Regular Price: $199.00
Specs:
Up to five hours of listening time and over 24 hours with charging case
Quick access to Apple's assistant by saying "Hey Siri"
New Apple H1 headphone chip delivers a faster wireless connection to your devices
*Charge up wirelessly with Qi-compatible charging mat or via lightning cable
Amazon Review Scores:
Charging Case: 4.5 out of 5 (based on 25,753 ratings)
Wireless Charging Case: 4.5 out of 5 (based on 5,412 ratings)
---
Sennheiser HD 650 Open Back Professional Headphones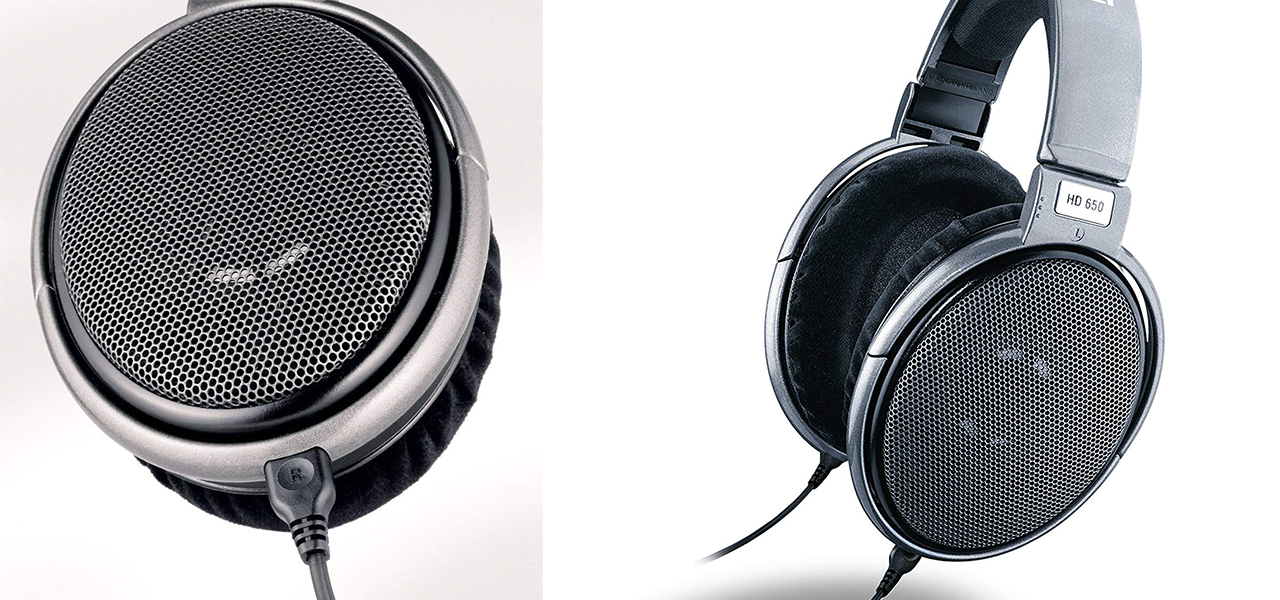 Sale Price: $399.93 | Regular Price: $499.95
Specs:
Highly optimized magnet systems for minimum harmonic and intermodulation distortion
Improved frequency response of 10 39,500 Hertz (10 dB) for rich sound
Cable length 118 inches
Amazon Review Score: 4.7 out of 5 (based on 1,434 ratings)
---
HIFIMAN HE-400I Over Ear Planar Magnetic Headphones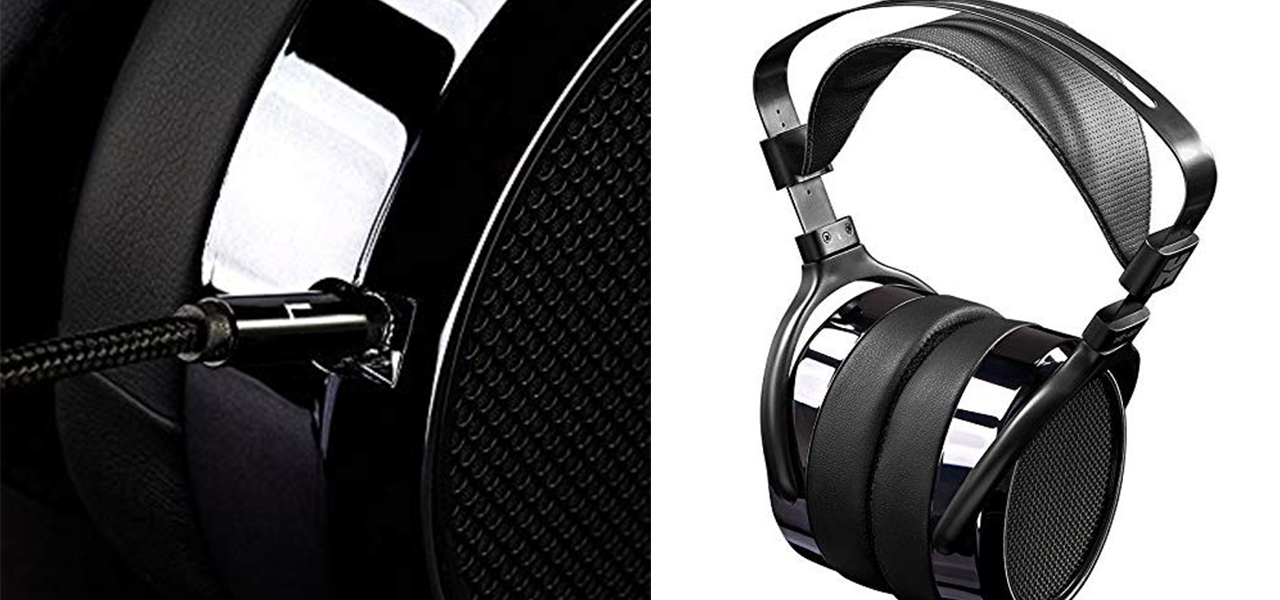 Sale Price: $169.00 | Regular Price: $499.00
Specs:
Planar Magnetic offer extremely low distortion and high signal input as well as excellent transient response.
Cable and Connections: Dual 3.5mm connections with 1.5m removable cable
Improvements in the new generation result in 30% weight reduction and increased sensitivity.
Amazon Review Score: 4.0 out of 5 (based on 522 ratings)
---
Bose SoundSport Wireless Headphones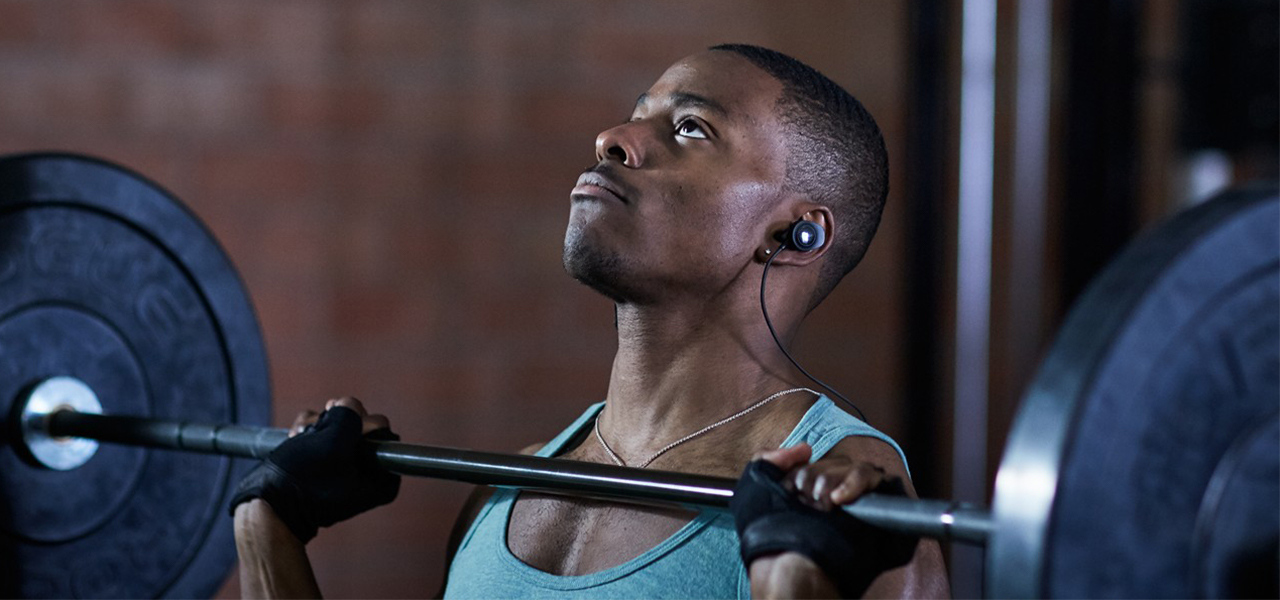 Sale Price: $129.00 | Regular Price: $159.00
Specs:
High-quality audio experience with Bose active EQ
Sweat and weather resistance so you can exercise with peace of mind
Up to 6-hour battery life per charge
Amazon Review Score: 3.9 out of 5 (based on 10,515 ratings)
---
Sony WH-CH510 On-Ear Headphones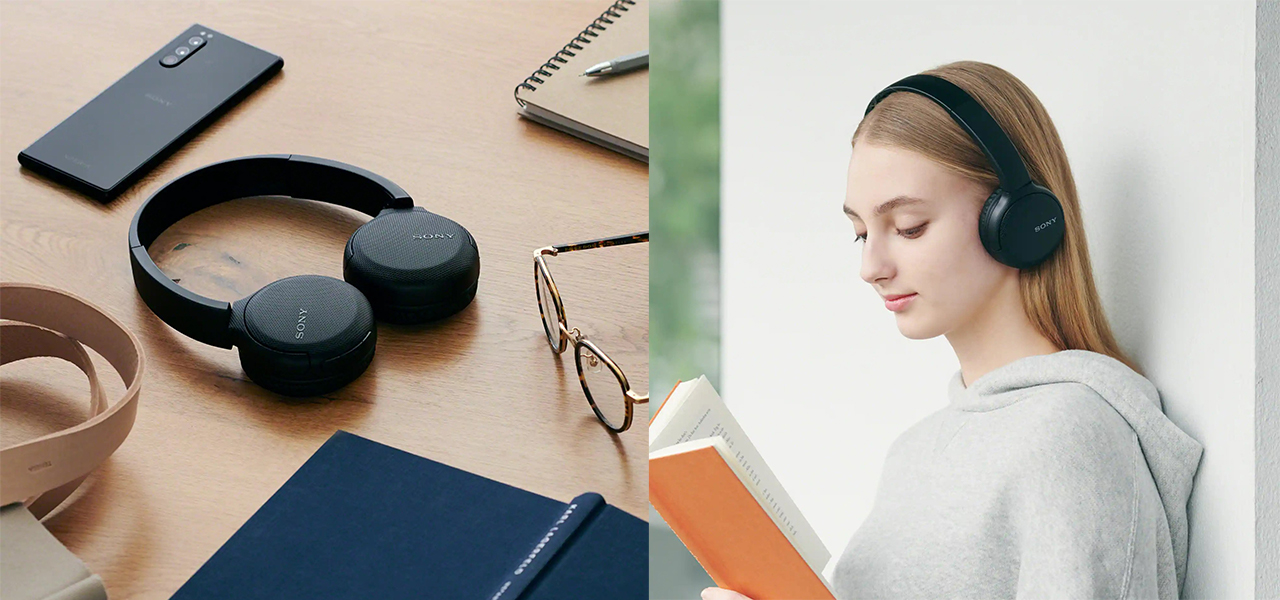 Sale Price: $38.00 | Regular Price: $59.99
Specs:
Up to 35 hours of playback time
Compact swivel design for easy travel
Next-gen USB type-C connection for fast charging
Amazon Review Score: 4.6 out of 5 (based on 329 ratings)
---
Beats Solo3 Wireless On-Ear Headphones (Beats Club Collection – Club White)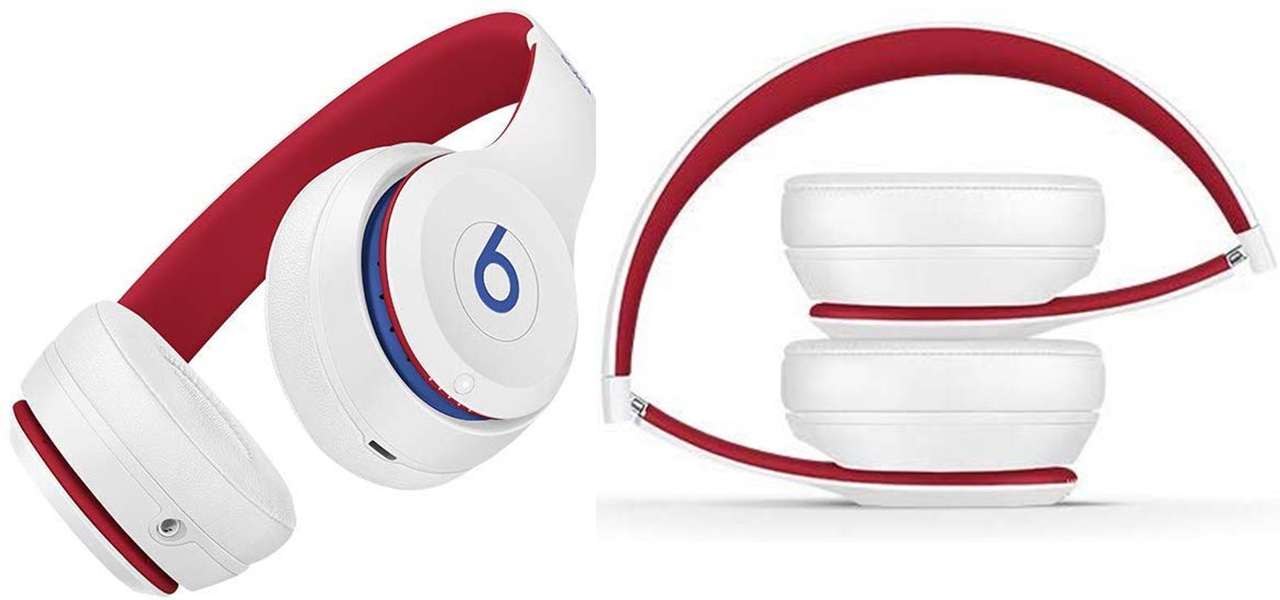 Sale Price: $199.95 | Regular Price: $299.95
Specs:
Up to 40 Hours of Battery Life
Take calls, control your music and activate Siri with the multifunction on-ear controls
Adjustable fit with comfort-cushioned ear cups made for everyday use
Amazon Review Score: 4.6 out of 5 (based on 385 ratings)
---
Anker Soundcore Life Q20 Hybrid Noise Cancelling Headphones

Sale Price: $49.99 | Regular Price: $59.99
Specs:
40 hours of playtime extended to 60 hours in standard music mode
Double press the play button for enhanced playback of bass-heavy genres
High-Res Audio certified with extended frequencies up to 40 kHz for extra clarity and detail
Amazon Review Score: 4.4 out of 5 (based on 1,239 ratings)
---
Philips HiFi Precision Stereo Over-Ear Headphones (Black)

Sale Price: $65.80 | Regular Price: $90.00
Specs:
50mm neodymium drivers deliver a full spectrum of sound
1.5m cable gives you freedom of movement for indoor use
Comfortable double layered headband cushion and breathable ear cushion for longer comfort
Amazon Review Score: 4.6 out of 5 (based on 1,363 ratings)
---
TAGRY Bluetooth 5.0 Wireless Headphones

Sale Price: $44.99 | Regular Price: $99.99
Specs:
30-Hour playing time with portable charging case
LED Display Charging Case
Built-in High-Quality Noise Reduction Technology
Amazon Review Score: 4.3 out of 5 (based on 1,455 ratings)
---
Bose QuietComfort 25 Noise Cancelling Headphones (Apple Devices)

Sale Price: $129.00 | Regular Price: $177.00
Specs:
Lightweight Wired Headphones for Apple Devices
1 AAA Battery Required
Inline Mic/Remote for Music and Calls
Amazon Review Score: 4.2 out of 5 (based on 9,468 ratings)
---
Kissral Wireless Earbuds with LED Display Charging Case

Sale Price: $42.74 | Regular Price: $129.99
Specs:
Individual power display of earbuds and charging case
Built-in 3000 mAh charging case to give you 90 hours of playtime on the go
IPX7 Waterproof
Amazon Review Score: 4.3 out of 5 (based on 2,966 ratings)
---
Tips on Getting the Best Deals on Headphones at Amazon
The sheer amount of products available on Amazon can make shopping overwhelming, but there are some ways to find the method in the madness. Here are some tips and tricks to help you find the best headphone deals possible.
There's definitely a sense of FOMO around the Lightning Deals, since they can come and go in the blink of an eye. Thankfully, Amazon has an "Upcoming Deals" tab on their HoliDeals page. It's definitely worth a click, as you can get a preview of tons of sales before they go live. There's also a running timer listed below each item that tells you exactly when the deal will drop, so you can be first in line to take advantage.
You can find this section next to "Browsing History" on the main page. As the title indicates, these are deals that have a 24-hour layover for today only. Simply filter the selection in the sidebar to "Headphones" and you're good to browse. But if you miss out on a nice pair of headphones, don't worry. The competition is fierce in the audio market and you may find something similar if not better for the same price or lower. For the most die-hard bargain hunter, make sure to frequent the "Today's Deals" section daily.
Not all outlets are located in an oasis out in the desert far from civilization. It may come as a surprise, but Amazon has an outlet, too. On this part of the website, you can find thousands of overstock items for sale. And, like "Today's Deals," you can filter the results to show only headphones. Some of the discounted products in the Amazon Outlet coincide with the daily deals, but others don't, so it is definitely worth a look if you enjoy digging for treasure.
4) Make a Wishlist
Amazon sometimes offers targeted discounts for products you revisit but don't purchase. These take the forms of coupons that can be clipped for either a fixed amount of savings or a percentage off. So if the headphones you want aren't in your price range yet, just toss it in the "Save for Later" list and check back on it ever so often.
5) Choose No-Rush Shipping
While No-Rush Shipping doesn't necessarily save you money on headphones, it can save you a little on a number of digital products that you may be listening to. When you choose this option, the expected delivery time is about five to seven days and you are rewarded with $1 to use on eBooks, digital music, videos and apps.
6) Amazon Gift Card Promotions
Every once in a while, Amazon likes to host gift card promotions for buying certain products. For example, if you opted to pre-order Google's Pixel 4, you earned a $100 gift card that you could put towards a really nice pair of headphones. While it is hard to predict which products will be the next target of this deal, these types of offers will definitely grace our Frontpage. If you are worried about missing them, you always have the option of setting up a Deal Alert for Amazon gift cards.
7) Amazon Trade-In Program
Amazon offers gift cards for trading in your old, unwanted items. This is a great way to save on your next pair of headphones when you are upgrading or replacing previous ones. With the program, you can trade in all sorts of electronics, cell phones, video games and even books. So if you have a Dr. Seuss's Beginner's Book Collection that your kids have grown out of, you can get a trade-in value of up to $3.61 for it. Not terribly phenomenal, but better than collecting dust and taking up shelf space. After all, savings are savings!
8) Browse the Seller's Page
When you search for headphones on Amazon, the website may throw you an overwhelming 100 pages of results. But if you know exactly what brands you love and trust, this will make finding the deals even easier. Top sellers like Bose actually have store pages on Amazon. So instead of using the search function, you can go straight to the Bose page and find all the featured discounts for their products. This will help shave minutes off your browsing session. As they say, time is money.
We all love new things but there is nothing wrong with opting for a "new-to-you" product. If you're looking to stay close to your budget while getting something beyond your pay grade, then this is the way to go. Renewed products can see discounts anywhere from 20% to 50% off. While refurbished, pre-owned, or open box items entail some risk, Amazon gives you peace of mind by offering a 90-day return policy on these items. If there are any issues with your device, you have the option to replace or refund it within the Amazon Renewed Guarantee period.
---
Looking to stay up to date on all the latest headphone deals? Set a Deal Alert and we'll let you know whenever a new headphone deal goes live.
You can also check out the top Amazon deal from the front page of our website:
Search URL: https://slickdeals.net/newsearch.php?firstonly=1&pp=20&sort=newest&rating=frontpage&filter%5B%5D=12029&forumid%5B%5D=9&hideexpired=1&r=1
Image Credit: Philips
GZH6FtF-H6g