How to Save Money on Stuff You're Going to Use Anyway at Amazon
The deal even stacks, so you get $15 off every $50 you spend.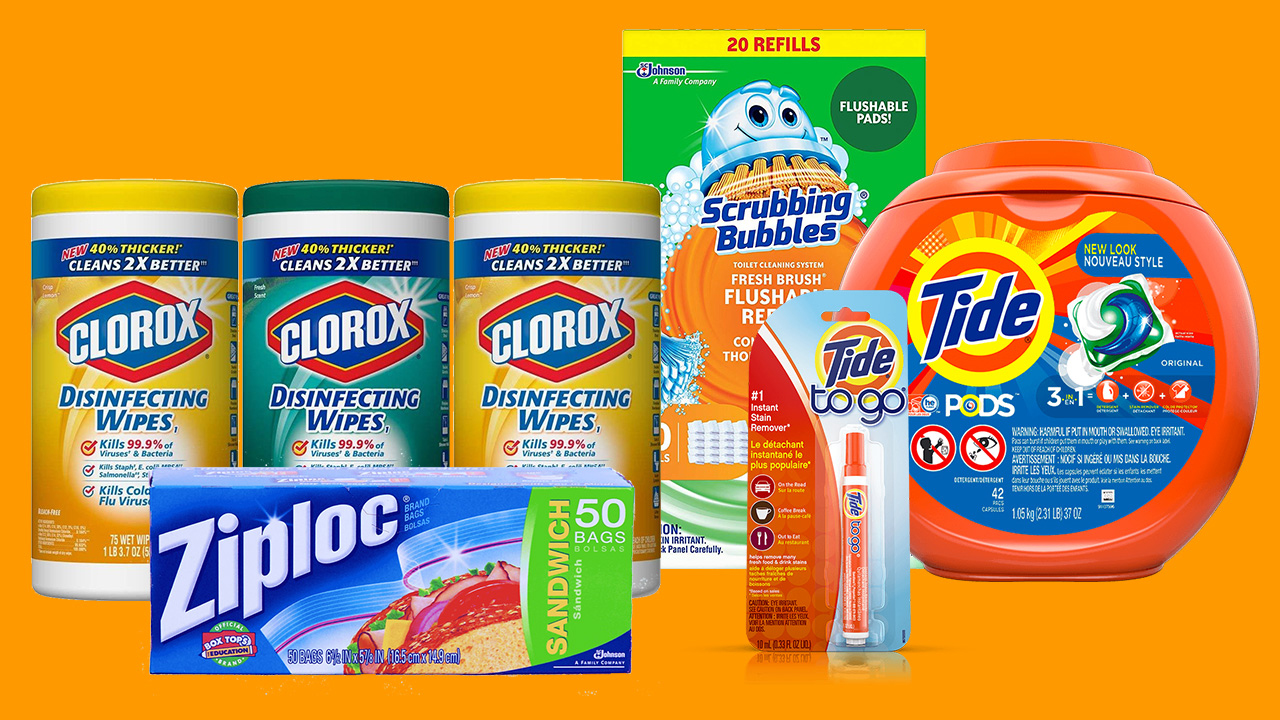 For a limited time, Amazon is offering $15 off any order of household supplies over $50. To receive your $15 discount, all you need to do is buy your housewares from this handy list of eligible items — the offer is automatically applied when you go to check out. Shipping is free, and Prime members can receive free One-Day Shipping where available.
Over 300 items qualify for this discount, the overwhelming majority of which are cleaning supplies. Normally, it's pretty hard to get excited about buying these crucial items, so you might as well get a little extra bang for your buck as you replenish your supply of Ziploc bags.
One genuinely exciting aspect of this deal is the buy more, save more perk. According to Slickdealer bigjayfanclub from the last time we saw this deal, it stacks on multiples of $50. So, if you spend $100, you will save $30, if you spent $150 you will save $45 and so on.
If you don't care what store your detergent comes from, this is a great way to save some money. However, dedicated Target fans who use Cartwheel discounts may be better off sticking to what they know. Slickdeals user hehehehahaha notes that while this deal is solid, many of these items can be purchased for slightly less by using Cartwheel and manufacturers coupons at Target.
Easy Ways to Spend $50 on Household Essentials
The good thing about buying toilet paper and dish soap is you'll always need it, and you'll always use it. Why not save yourself the headache of rushing to the store at the last minute?
Anyone feeling practical can capitalize on some Amazon sales and restock household essentials. Here are some qualifying items you were probably going to buy anyway that will help eat up that $50 qualifying threshold:
Add all of the above items to your cart, and boom: a $53.42 total drops to $38.42 before tax.
Now that you're finished with your practical shopping, you can start thinking of slightly more exhilarating ways to spend your money. If you've had your eye on a little gift for yourself, set up a Deal Alert for it and we'll let you know when it goes on sale.
Thanks to NightHound for posting the original Deal Thread.
---
Deal Value: $15 in Amazon credit when you spend $50 or more on eligible Amazon household items.
Timeframe: For a limited time only or while supplies last. Certain items are already out of stock, but you can still order them for now.
Things To Remember: You can stack multiples of $50 to save multiples of $15. You have to buy from the list of eligible items. Prime members receive free one-day shipping.
You also might like this hot cleaning supply deal from our Frontpage:
Search URL: https://slickdeals.net/newsearch.php?firstonly=1&pp=20&sort=newest&rating=frontpage&filter%5B%5D=510056&forumid%5B%5D=9&hideexpired=1&r=1
---
Any product or service prices/offers that appear in this article are accurate at time of publish, and are subject to change without notice. Please verify the actual selling price and offer details on the merchant's site before making a purchase.