Google Shopping Has AirPods Pro for an All-Time Low Price Right Now
Apple's new premium earbuds feature ANC, sweat-resistant design and a retail $250 price tag.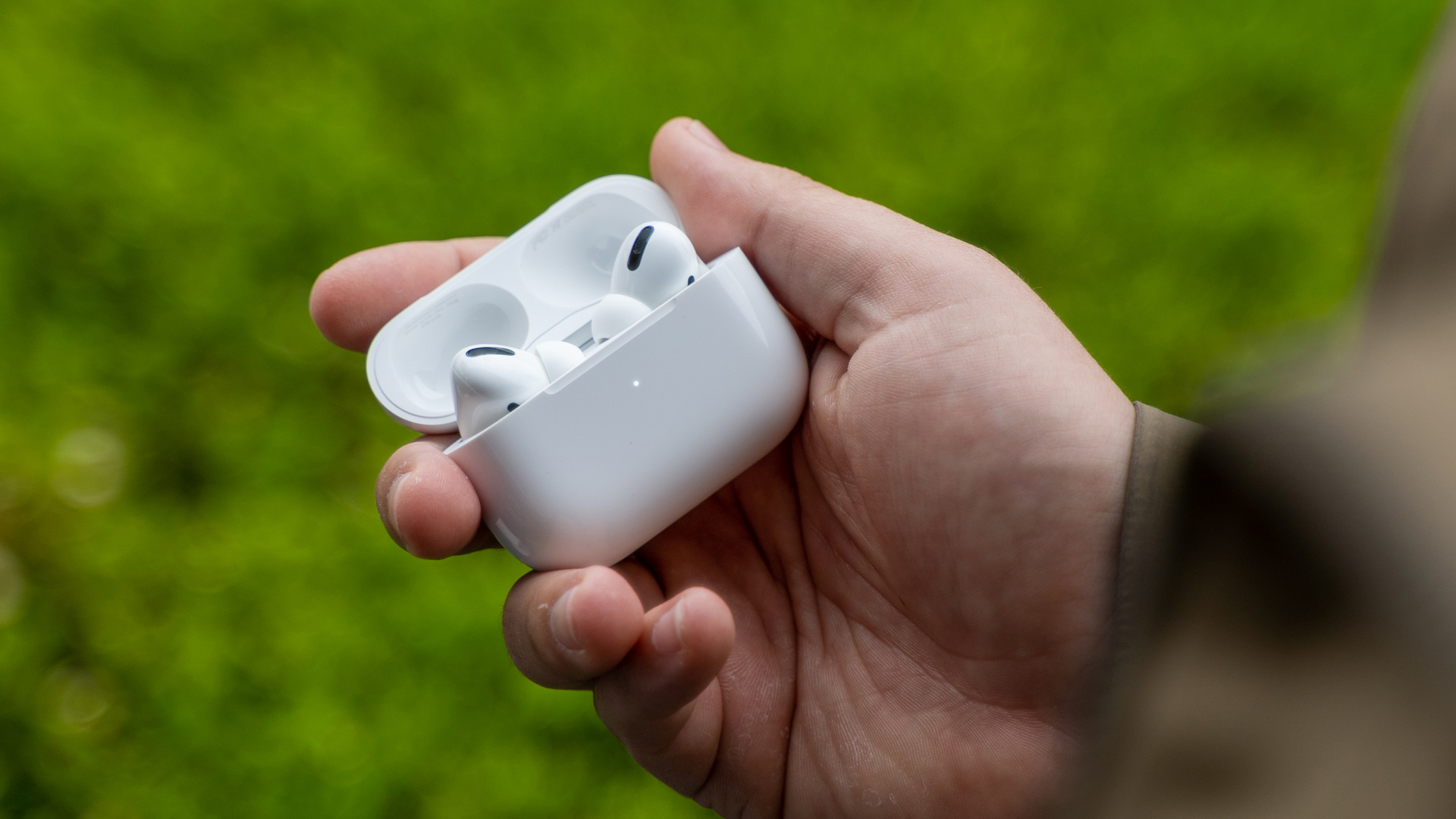 You can bring home a pair of Apple AirPods Pro headphones for 20% off at Google Shopping. While these premium earbuds normally cost $250, they're on sale for $199.98 at the link below. The seller – Nationwide Distributors – has been previously featured on our Frontpage, so you can be sure it's legit. It also feature fast, free shipping.
If you missed out on the above deals, several retailers have AirPods Pro for $219.
Order AirPods Pro from:
BrandsMarts | Amazon | Walmart
Alternatively, Costco and Sam's Club have AirPods Pro for $234.
Historically, Costco, Walmart and Amazon are the stores that most frequently offer AirPods Pro sales. Google Shopping also usually has discount AirPods Pro, but since this platform pulls from storefronts across the web, you need to be careful of knockoffs. If the price looks too good to be true (in this case, anything under $200 new is suspect) and you don't know the retailer, make sure you do your research before pulling the trigger on Google Shopping.
Earlier in 2020, Verizon and AT&T were battling it out over the all-time lowest price for AirPods Pro. Google After several $1 incremental price drops, Google Shopping took home the all-time low price by offering AirPods Pro at $210. While the current deal isn't quite that good, it's only a few dollars more, so don't feel too bad if you missed these recent sales.
Order Apple AirPods Pro from Apple
For reference, the original AirPods and the updated version cost $159-$199 when they first came out, the latter of the two just months before the Pro edition.
RELATED: Moving From Good to Great: Apple AirPods Pro Review
avsXWPKQFW4
What's New With the AirPods Pro?
While the price jump is quite steep, Apple did effectively rebuild the original AirPods from the ground up. The new AirPods have a different profile and fit, in addition to a variety of fresh features.
Silicone tips in adjustable sizes. Users can perform a comfort fit and audio test to determine which size of silicone tip works best for their ears.
Active Noise Cancellation (ANC). Using an outward-facing microphone that detects external sound, the AirPods Pro counter the sound with "anti-noise." This setting can be toggled on and off by exiting Active Noise Cancellation and entering "Transparency mode."
Adaptive EQ that claims to automatically tune music to the shape of your unique ear.
Improved bass drivers, amplifier and H1 chip.
Sweat and water resistant, making them more gym-friendly than their predecessors.
At least four and a half hours of listening time on a single charge (advertised).
How Do the AirPods Pro Compare to Other Premium Earbuds?

Since the original AirPods debuted, a number of challengers have entered the total-wireless arena. The new AirPods have some exciting new features, but only time will tell how they hold up to the competitors.
Beats By Dre Powerbeats Pro
Powerbeats Pro cost the same as the AirPods Pro, but often go on sale for $199.95. They have nine hours of listening time, twice as long as the AirPods Pro. They are also sweat and water resistant, and have secure-fit earhooks.
Amazon Echo Buds
At $129.99, Amazon's Echo Buds are one of the most cost-efficient premium options on the market. Like AirPods Pro, they come with three sizes of ear tips, a sweat-resistance rating, and around five hours of listening time per charge.
Sony 1000X Wireless Noise-Cancelling Headphones
With a body similar to the Echo Buds, but slightly more expensive at $199.99, the Sony 1000X offers noise-canceling capabilities, Ambient Sound Control with normal mode and voice mode and a customizable equalizer. It has an advertised nine-hour battery life, but only three hours of listening time on a single charge.
Are the AirPods Pro Worth Upgrading To?
If you are an Apple loyalist, looking for headphones to work out with or simply enjoy the aesthetic value of AirPods, they're most likely worth it. However, if you already have a pair of AirPods, this might be a harder sell. Both of the most recent AirPods models advertise a five-hour battery life, as opposed to the AirPods Pro's four and a half hours. This makes sense, as ANC tech requires additional power, but if you're not too excited by active noise cancellation or the sweat-resistant build, there's really no reason for you to spend another $250.
If you don't have any particular allegiance to Apple, it looks like the competition offers most of the same features at a similar or lower price point. Make sure to consider all available options before you choose the one that's right for you.
You also have to consider the cost of replacing these tiny and incredibly lightweight earbuds. If you are out of warranty or don't have Apple Care+ coverage, it will cost $89 per earbud to replace a set that has been damaged or lost.
Other AirPods Deals

If you aren't looking to drop $250 on a pair of (easily losable) earbuds, we have seen a few deals on the original AirPods. Keep an eye out for deals on older models as Black Friday 2019 creeps closer.
Alternatively, set a Deal Alert for the set of AirPods you're most interested in, and we'll let you know as soon as a good sale goes live.
UP NEXT: Sam's Club Membership Is Still 'Free' Right Now
You also might want to check out this hot headphones deal from our Frontpage:
Search URL: https://slickdeals.net/newsearch.php?firstonly=1&pp=20&sort=newest&rating=frontpage&filter%5B%5D=21983&forumid%5B%5D=9&hideexpired=1&r=1
---
Any product or service prices/offers that appear in this article are accurate at time of publish, and are subject to change without notice. Please verify the actual selling price and offer details on the merchant's site before making a purchase.