Earn a Free Year of Apple TV+ by Purchasing Apple Products
Get a glimpse at Apple's library of all-original content, including shows with some big names attached.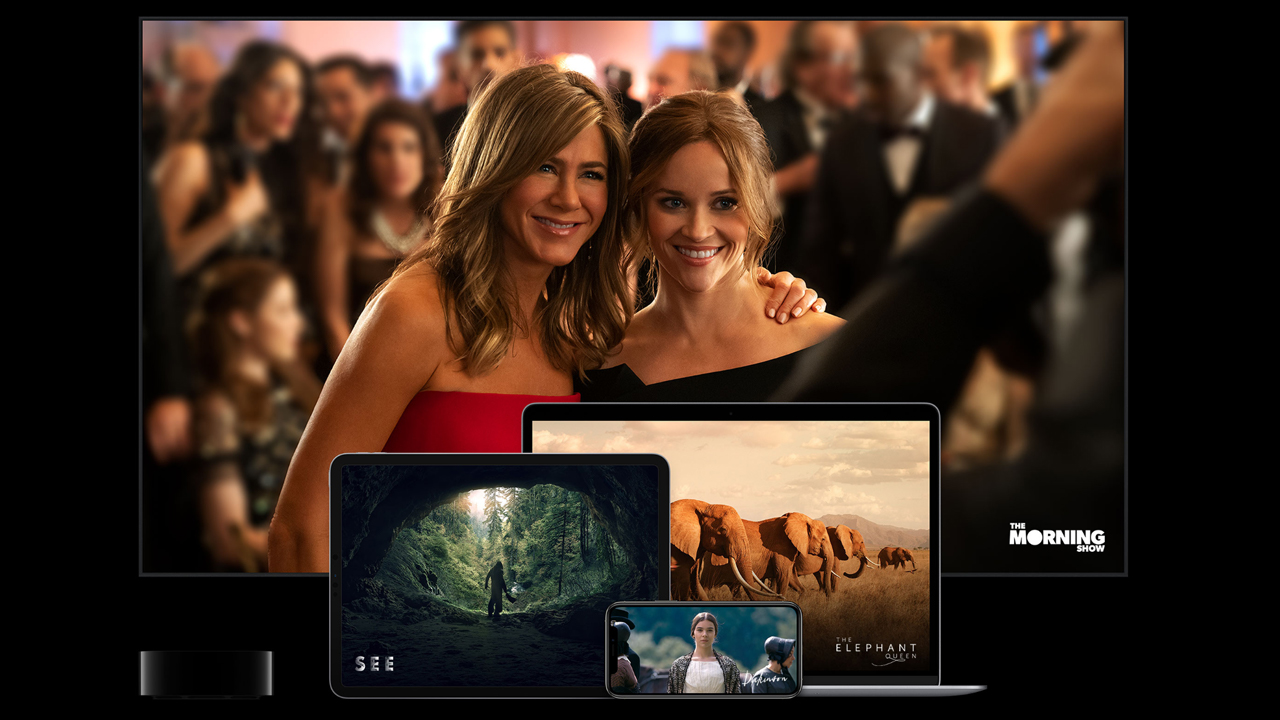 The streaming wars are heating up, and Apple has finally entered the fray. In what's likely a response to the free, year-long membership deals offered by HBO Max and Disney+, Apple is giving a free year of Apple TV+ to anyone who buys a new iPhone, iPad touch, Apple TV or Mac computer. And don't fret if you were a day-on iPhone 11 adopter; Apple is extending this offer to anyone who purchased a qualifying product after September 10th, 2019.
While Apple products tend to be on the pricier side, this is a pretty solid incentive to upgrade if you've been holding out. Apple TV+ costs $4.99 a month, so this yearlong subscription is worth $59.88.
To redeem this offer, you'll need to sign in to your new Apple device. After that, open the Apple TV app and you should get a pop-up that describes the offer. Just click the button that reads "Enjoy 1 Year Free" and you're all set! If for some reason you do not get the prompt upon opening the Apple TV app, you can access the offer from the Apple TV+ channel page.
What Can I Watch on Apple TV+?
Apple TV+ officially launched on November 1st, offering a tight selection of original content for streaming.
Unlike other streaming services, everything on Apple TV+ is an original program. While this means the programming on Apple TV+ has been painstakingly curated, it also means there is a relatively small amount of content on the platform. With only a handful of shows and even fewer movies, Apple is banking on the quality of its programming to outweigh the quantity.
Here's a look at was is currently available on Apple TV+:
If you want to stay up to date on everything Apple, set a Deal Alert and we'll notify you when a new deal pops up.
You also might enjoy this popular Apple deal from our Frontpage:
Search URL: https://slickdeals.net/newsearch.php?firstonly=1&pp=20&sort=newest&rating=frontpage&filter%5B%5D=525850&forumid%5B%5D=9&hideexpired=1&r=1
Fc1MGu_WzmA
---
Any product or service prices/offers that appear in this article are accurate at time of publish, and are subject to change without notice. Please verify the actual selling price and offer details on the merchant's site before making a purchase.