Cowabunga! Arcade1UP is Debuting a Teenage Mutant Ninja Turtles At-Home Cabinet
This blast from the past is coming back soon, and you can order one now.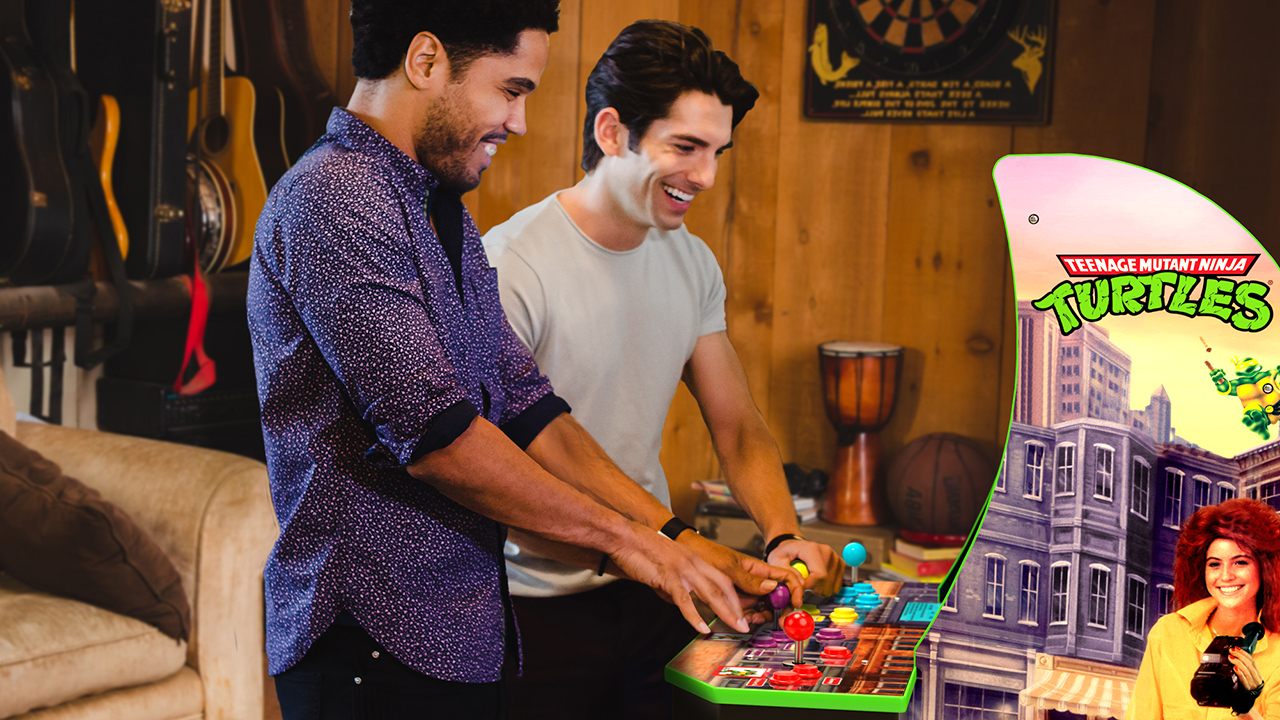 Hold onto your pizza, because the Teenage Mutant Ninja Turtles are looking to crash in your living room. The nostalgia-fueled Arcade1UP is bringing the arcades of the past into the future by selling classic arcade machines for at-home use, and now the Turtles are next up on the company's roster.
The next edition to the Arcade1UP lineup will feature Konami's classic Teenage Mutant Ninja Turtles as well as Turtles in Time, and was developed in partnership with Nickelodeon. The machine will be available exclusively via Walmart in the U.S. starting October 18th, and it costs $399.99
That's a hefty chunk of change, but Walmart's Affirm program allows you to pay via monthly installments of $39.99. This option might be attractive if you're interested but don't have the cash on hand for this purchase. Be sure to check the interest rates you might be paying though as that's the quickest way for a good deal to get worse.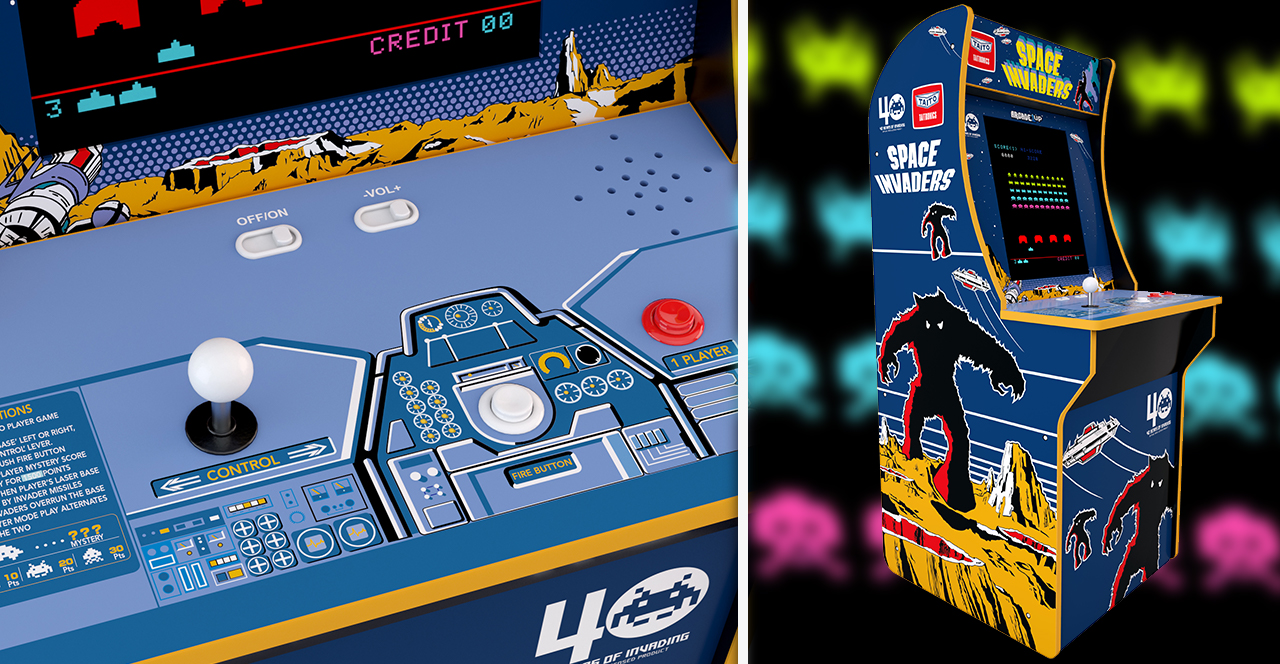 Arcade1UP Cabinet Specs
If you're new to the world of at-home arcades, there are some things you should know about these machines. They typically stand at 45.8″ H  x 22.75″ D x 19″ W, which means you'll need a decent amount of space in your place to house one. It's definitely still smaller than a real arcade cabinet, but you should plan to allot the same amount of space as you'd need for an average-sized mini fridge.
Arcade1UP machines are designed to plug into any standard AC outlet and feature the games' original artwork. They also (thankfully) do not require coins to play, so you and your friends can take on the Shredder as many times as you want without breaking the bank.
You can read the full specifications for each machine on the product pages at Arcade1UP.com.
Other Radical Arcade Machines from Arcade1UP
The lineup at Arcade1UP is pretty impressive, and it's getting better all the time.
On top of the new Teenage Mutant Ninja Turtle machine, the company has also announced a new Marvel Super Heroes Arcade Cabinet to celebrate the 80th anniversary. The new machine will cost $399.99 and feature three games: Marvel Super Heroes, X-Men: Children of the Atom and The Punisher. The cabinet also features some pretty radical artwork of Thanos with the Infinity Gauntlet, which might be worth the price by itself. While an exact ship date has yet to be confirmed, the product page estimates orders will start going out November 2019.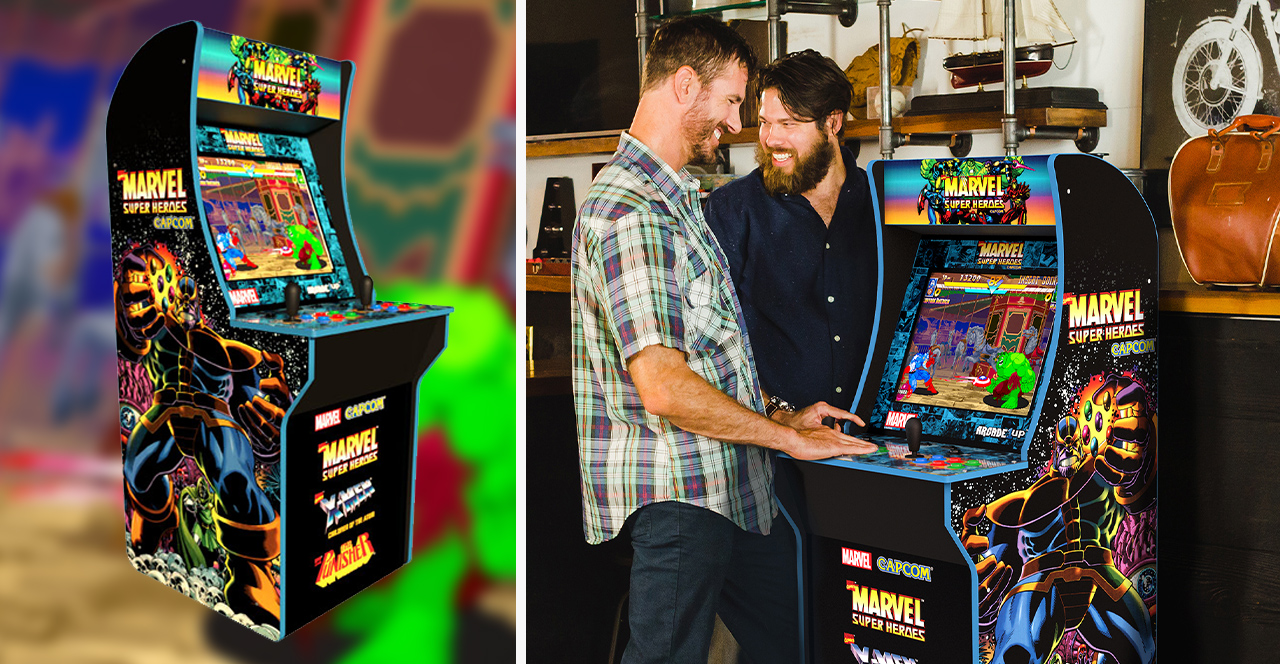 If you're looking for a retro-gaming fix that's a little easier on your wallet, Arcade1UP has machines priced as low as $249. You can find Street Fighter Arcade Cabinet on the site for that price, and it includes three games: Street Fighter II Championship Edition, Super Street Fighter II The New Challengers and Super Street Fighter II Turbo.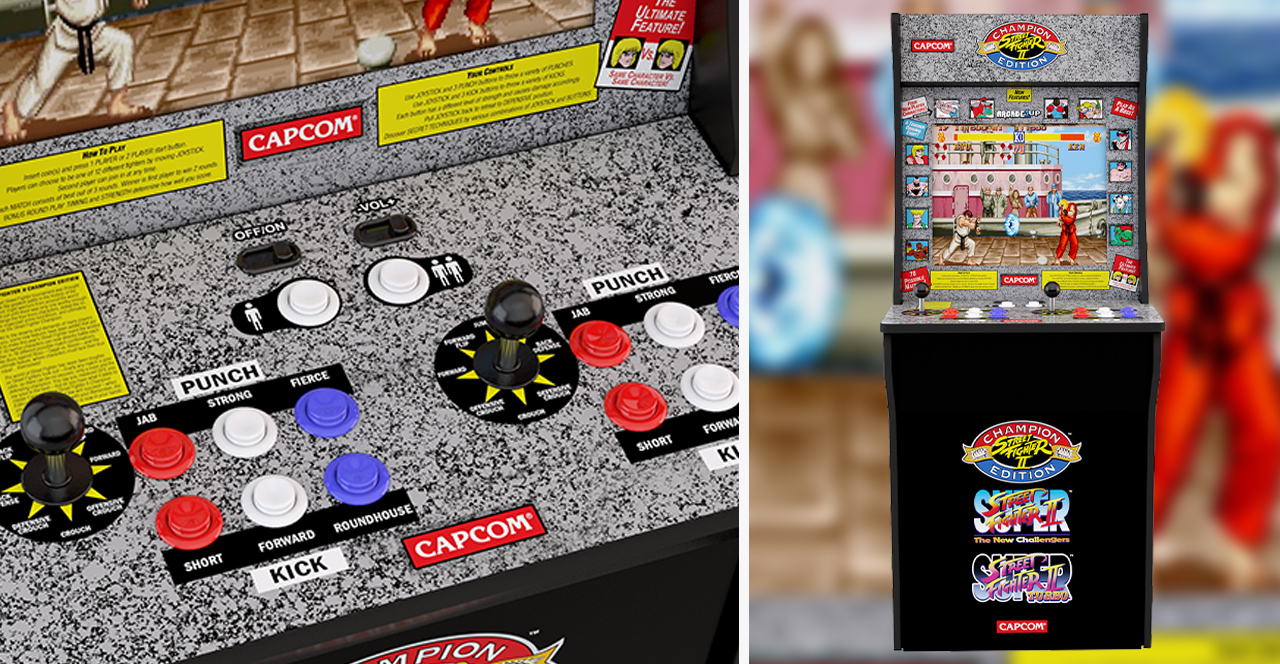 If you're a Star Wars fan, it might be hard to ignore this awesome, retro arcade machine featuring three games: Star Wars, The Empire Strikes Back and Return of the Jedi. Unlike most machines that are controlled with joysticks, this one includes a unique starfighter steering wheel.  You can find this machine available at Walmart and GameStop for $499.99.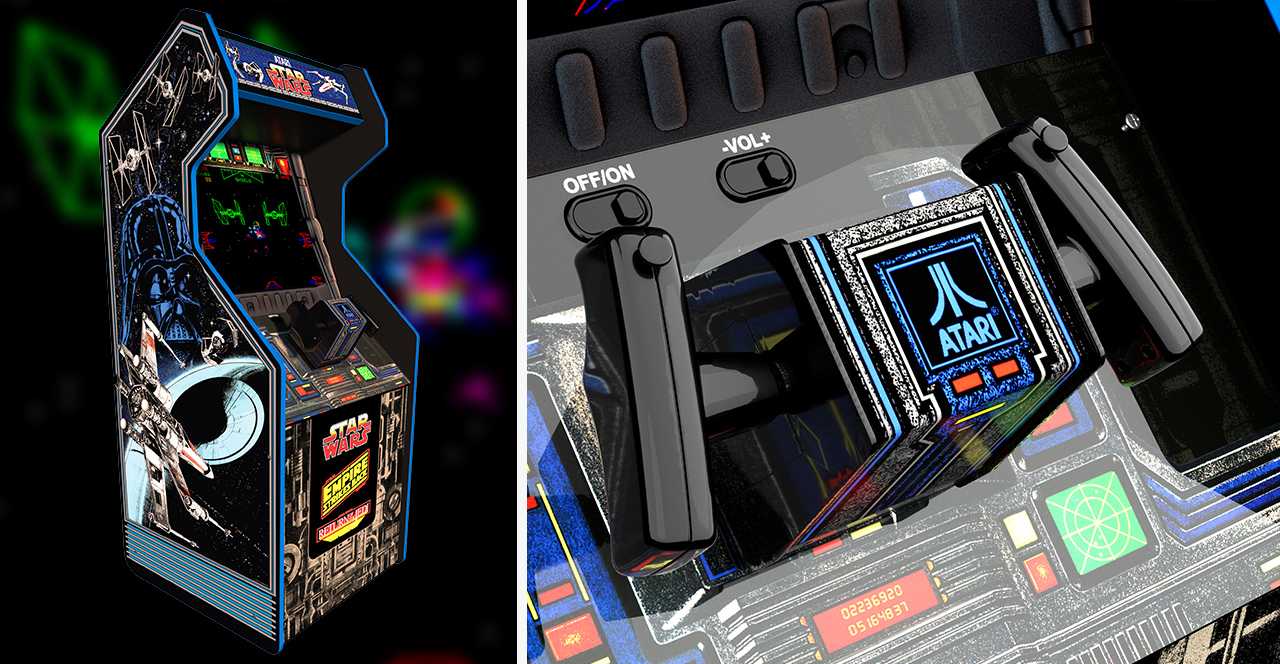 Want to stay up to date on the latest games from the past? Set a Deal Alert and we'll notify you the moment a new deal on arcade machines goes live.
You also might like this (slightly more modern) video game deal from our Frontpage:
Search URL: https://slickdeals.net/newsearch.php?firstonly=1&pp=20&sort=newest&rating=frontpage&filter%5B%5D=309&forumid%5B%5D=9&hideexpired=1&r=1
All images courtesy of Arcade1Up.
ncKxk_Yhu_A
Our editors strive to ensure that the information in this article is accurate as of the date published, but please keep in mind that offers can change. We encourage you to verify all terms and conditions of any product before you apply.