A Free 30-Day Audible Trial is Worth Up to $126
Save big on best sellers, new releases and book collections with those free Audible credits.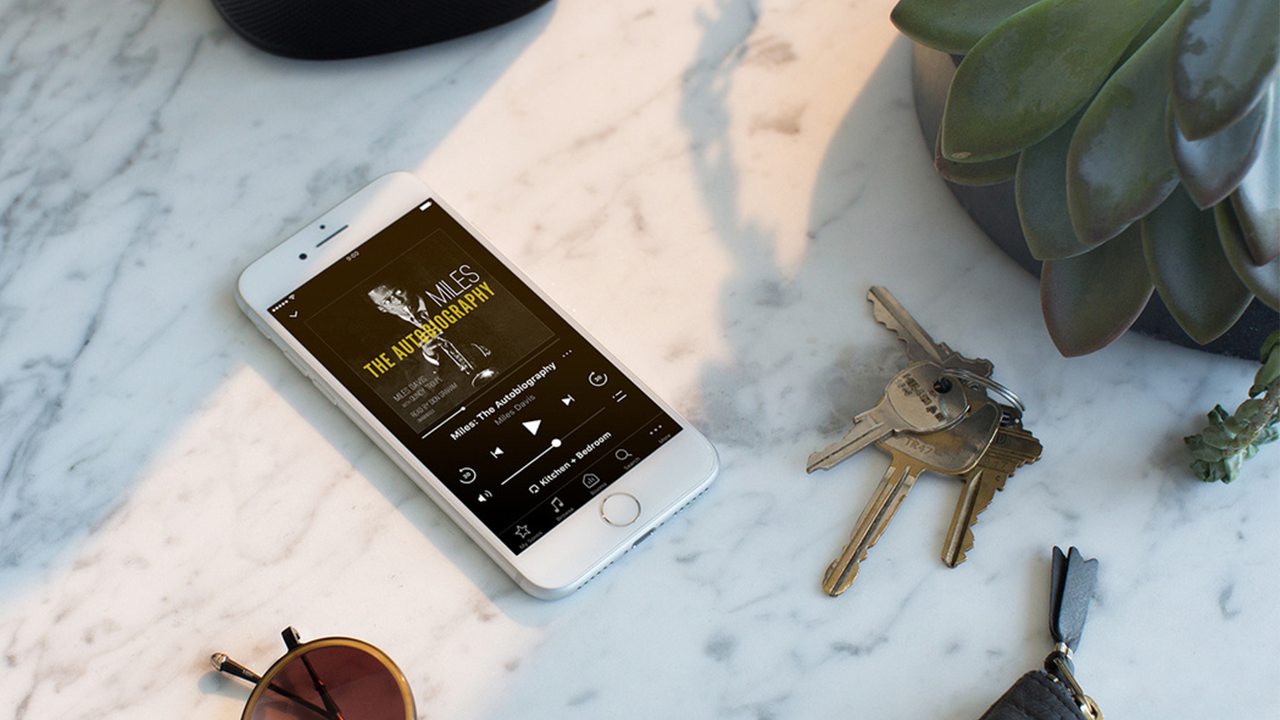 UPDATE: The free 30-day Audible trial has always been a great value for new customers. For a limited time, however, it looks like select returning customers will now qualify for the trial as well. Check out this deal thread from Slickdealer NastyN8 for more details:
threadID: 13118755
And read our article below on the benefits of Audible trials to see if it's a good fit for you.
---
If you've been thinking of giving audiobooks a try, you've likely already heard of Audible. And for good reason.
The popular audiobook service offers a ton of perks and access to some of the most popular books around. And the value proposition from the free 30-day trial is, frankly, spectacular.
New members receive two free audiobooks, two free Audible Originals titles, access to an exclusive fitness program and a free subscription to audio digest versions of The New York Times, The Washington Post and The Washington Journal.
That's potentially over $120 of free stuff, and you get to keep the books if you cancel (which you can do at any time). Plus, you can listen to Audible anywhere with the free app or through any Alexa-enabled device.
But just how much money can you save with the free trial? We're taking a closer look at how to get the best value from your Audible trial and how to maximize those Audible credits to get the whole family reading. Or, rather, listening.
Already used your free trial? There may be hope yet. If your account has been canceled for some time, you might be eligible for another free trial promotion. It's definitely worth checking out.
What Can I Use My Audible Credits On?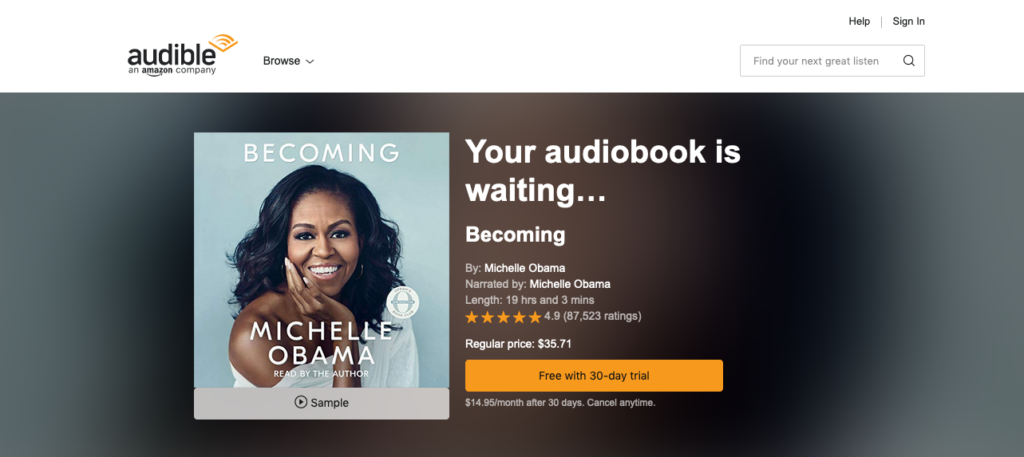 The two Audible credits you get with your free trial can be used on any books in its extensive library. Our advice? Go for best sellers and new releases to get the best value from your trial period.
For example, pick up Michelle Obama's Becoming (non-member cost $35.70) or part of the A Song of Ice and Fire series (Books 2 and 3 cost $63 each for non-members). All of those options are available for just one Audible credit. Your free trial could wind up saving you $126 if you go the Game of Thrones route!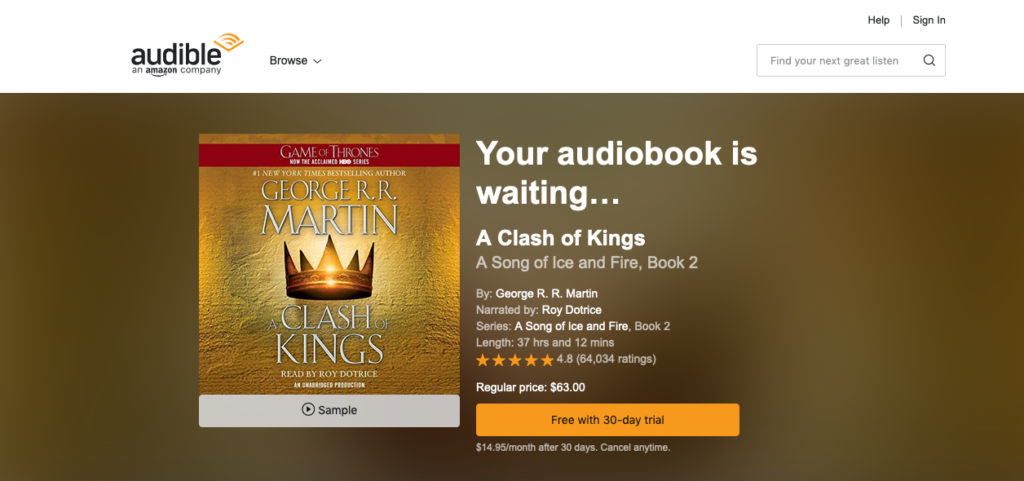 With the trial, you'll also earn two free Audible Originals, which typically cost between $6.95 to $7.95 each. The free offerings differ each month, but Audible members can choose from six selections. Past selections have included books by celebrities, such as Nick Offerman and Kit Harrington.
The best part is, your audiobooks never expire, even after your trial membership ends (remember, you can cancel at any time). You get to keep them forever. 
Maximizing Your Free Audible Trial
First things first, don't cancel your account until you redeem your credits. Unused credits are deleted, but your audiobook choices are yours to keep. You can listen to them over and over again whenever you want.
Even if you don't have time to listen to something right away, it's still worth using the credit instead of losing it. Again, you can get a $63 audiobook for free. If you do opt to keep your membership, you have a year to use your credits before they expire.
It is also a good idea to start listening to your books before your trial ends. Audible has a gracious return policy for its members and will return your credit if you did not like a book or its narrator — even if you finished the book.
Finally, do a little research before you use a credit. Specifically, check Amazon, as with some titles it's cheaper to buy the Kindle version and add on the Audible narration.
For example, you can purchase The Wonderful Wizard of Oz on Kindle for $0.99 and add on the Audible book (narrated by Anne Hathaway!) for an additional $0.99. The audiobook by itself costs $14.95. Still, considering you can get much more expensive books with your credits, going for cheap options like this won't earn you the highest value.
Audible for Kids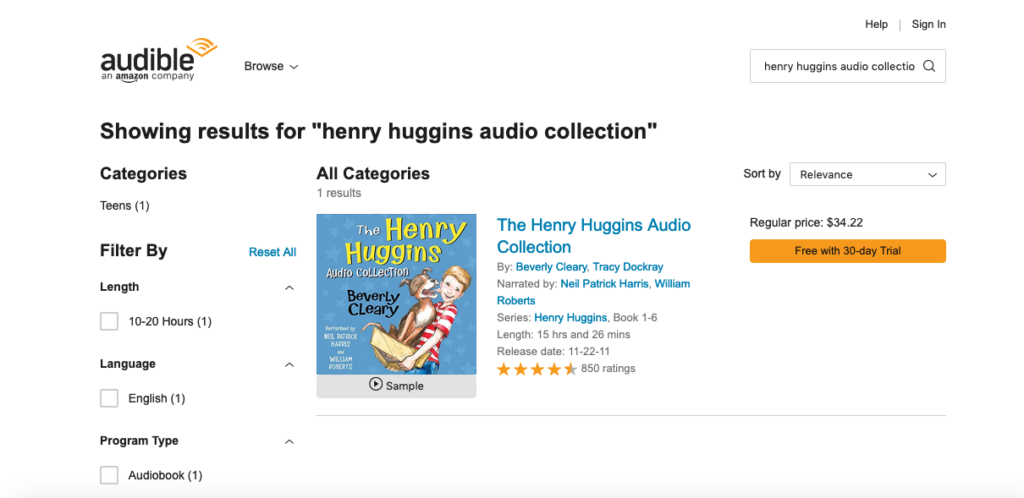 Limiting screen time while combating wails of, "I'm BORED," is no easy feat. But Audiobooks are a great way to have fun as a family, especially on long road trips. The right audiobook choice is essential, though. Don't waste your credit on a single book; look for a collection. And, your narrator matters.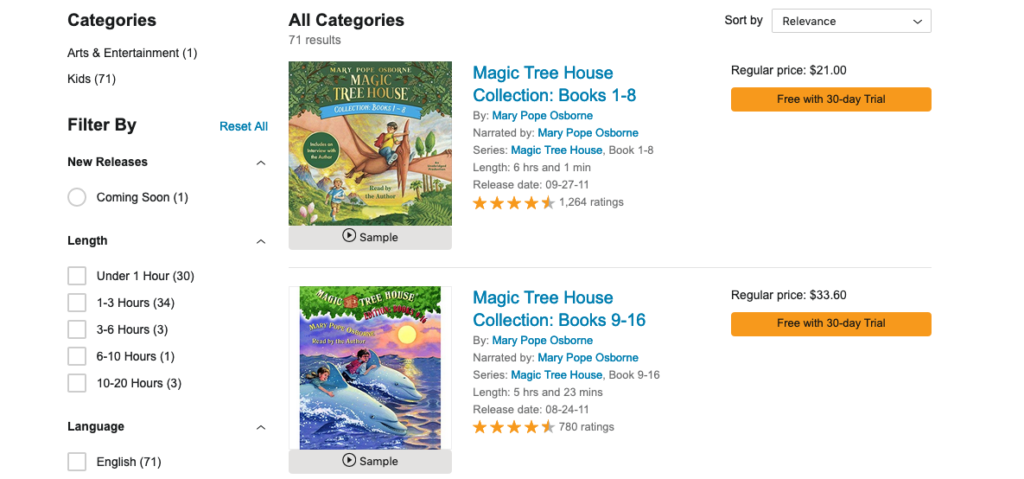 Some of our favorite Audible picks for kids include the Henry Huggins collection (non-member cost $34.22) by Beverly Cleary and partially narrated by Neil Patrick Harris; and the Magic Tree House Collection: Books 1-8 (non-member cost $21), written and narrated by Mary Pope Osborne.
Opting for a collection of books means you can use one free Audible credit to buy seven or eight kids' books and up to 15 hours of listening entertainment.
Take Advantage of Cancellation Offers
If you want to keep Audible after your free trial, it will cost you $14.95 a month. You'll get one audiobook and two Audible originals per month, plus all of the other benefits mentioned.
On the other hand, canceling Audible after your free trial may net you some special offers or bonuses. In the past, I've been offered a $20 bonus credit, as well as three months of half-priced membership. If you're on the fence about canceling, offers like these might tempt you into staying.
Our editors strive to ensure that the information in this article is accurate as of the date published, but please keep in mind that offers can change. We encourage you to verify all terms and conditions of any product before you apply.