Bank of America Travel Rewards Credit Card Is Loaded With Benefits, But These Are the Best to Maximize
Pay no annual fee while earning travel rewards.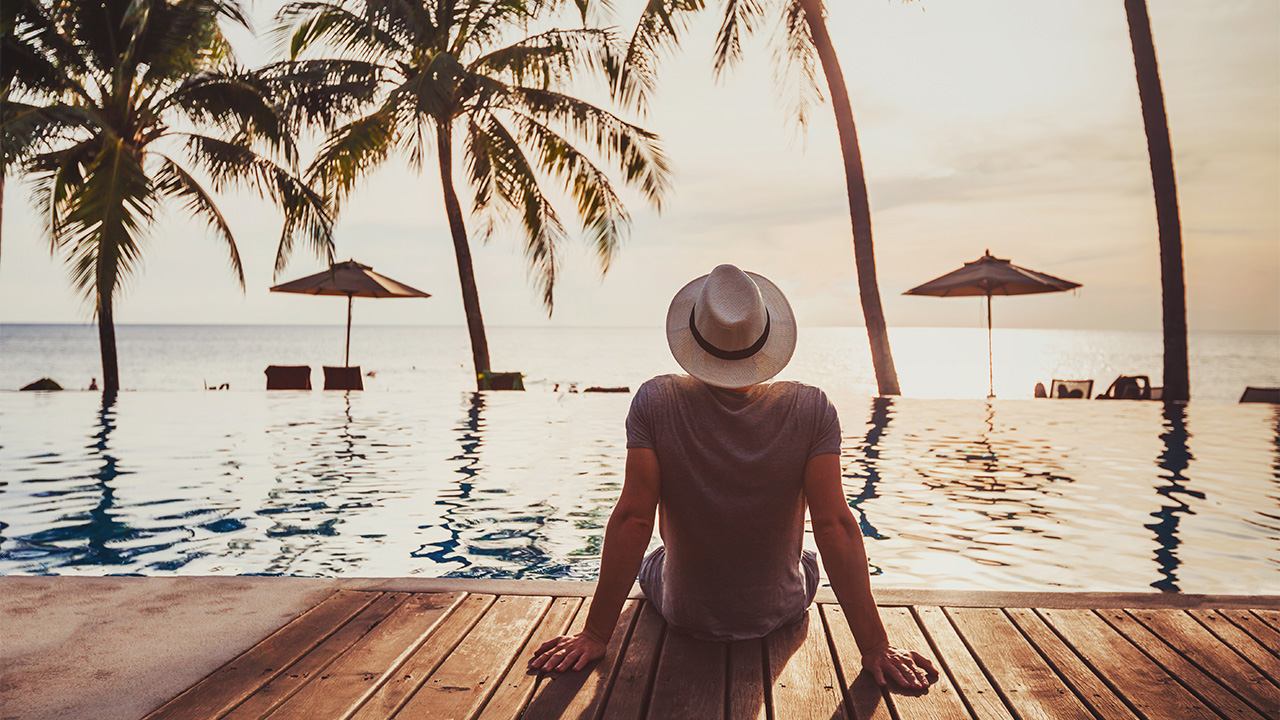 When you're trying to get the best bang for your buck on travel, a solid rewards card can go a long way toward helping you earn free travel — and provide other perks as well. The Bank of America® Travel Rewards credit card offers you the chance to earn points that can be redeemed for travel while providing a few other valuable benefits. Here are 11 reasons this card might be the right one for you.
Table of Contents
1. Earn Unlimited Points
With the Bank of America Travel Rewards credit card, you can earn 1.5 points for each dollar you spend on the card. You don't have to worry about rotating categories or purchase limits. Each time you swipe, you earn points that can be redeemed for future travel. Plus, there's no expiration on the points you earn, so they can be redeemed at any time. All points are redeemed for a statement credit, and redemption options start at 2,500 points.
According to the Bureau of Labor Statistics, the average household spent $15,495 on food, clothing, gas (and motor oil), entertainment and personal care. At 1.5 points per dollar, that comes to 23,243 points per year. Put your main spending on this card, and it could be worth $232.43 in travel redemptions.
2. No Annual Fee
You don't have to worry about paying an annual fee with this credit card. No trying to figure out if you're earning enough in rewards to offset an annual fee or make up for some other cost.
3. Generous $250 Welcome Bonus
After you spend $1,000 in the first 90 days, you receive 25,000 points. These points are worth $250 when redeemed for a statement credit for travel costs.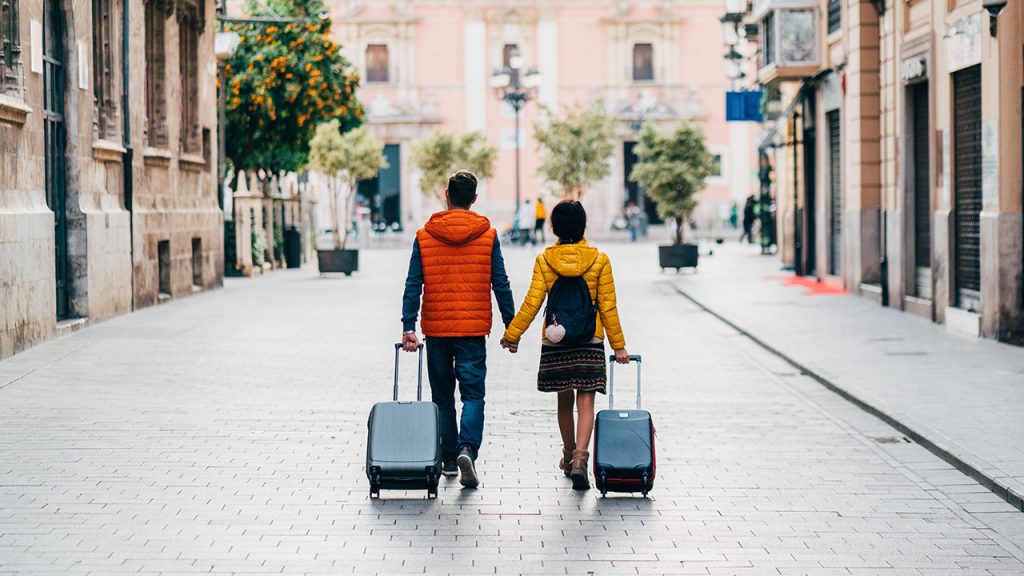 4. Flexible Redemption
One of the best benefits of the Bank of America Travel Rewards credit card is the fact that you can easily redeem your points for different travel experiences. You don't have to worry about blackout dates or special conditions. There's no need to worry about loyalty to a particular brand, either.
Your points are used for a statement credit to pay for travel expenses, including hotels, flights, cruises, vacation packages and rental cars. You can even redeem your points to pay for baggage fees.
>>TRAVEL: I Booked a Disneyland Vacation for Next to Nothing Using Points
Each point is valued at one cent, so redemptions, which start at 2,500 points, are worth a minimum of $25. However, there isn't a limit to the number of points you can redeem at once.
5. Boost Your Earning as a Preferred Rewards Member
If you sign up for Bank of America's Preferred Rewards program, you can earn your way to free travel much faster. Rather than earning 1.5 points per dollar, it's possible to earn up to 2.62 points for every dollar you spend. To qualify as a Preferred Rewards member, you need to have at least a three-month average of $20,000 in combined eligible checking accounts and/or Merrill investment accounts. It's free to become a member, so if you meet the requirements, all you need to do is sign up. However, you do need to take the step to sign up if you want the extra rewards. It's not automatic.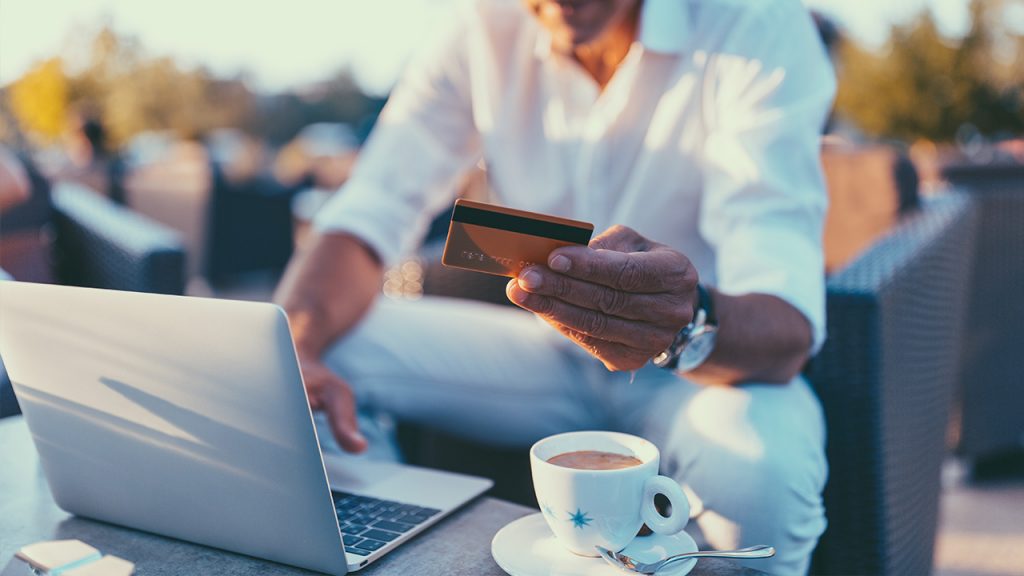 6. Introductory 0% APR Offer
Receive a 0% APR on purchases for the first 12 billing cycles. One advantage of using this offer is that you can gain points quickly by putting the cost of a major expense on this card and quickly meeting the threshold for the welcome bonus.
Not only that, but you can break down a large purchase into more manageable payments. It's even possible to use this card to pay for a vacation. Earn 1.5 points for each dollar, plus receive the welcome bonus. Now, you have 12 billing cycles to pay off the cost without worrying about interest. In the meantime, you can redeem some of your points to offset some of your costs.
7. No Foreign Transaction Fee
Because this card doesn't charge a foreign transaction fee, it's ideal for use when you travel overseas. Other credit cards might charge 3% on foreign transactions, but you won't have to worry about it.
8. Chip Technology
The Bank of America Travel Rewards credit card also comes with chip technology, which is designed to provide enhanced security and protection at chip-enabled terminals. This feature is especially useful for those planning to travel abroad since chip terminals are common in other countries.
9. Overdraft Protection
Link your Bank of America checking account to your credit card, and you could prevent declined purchases and returned payments. This adds an extra layer of convenience.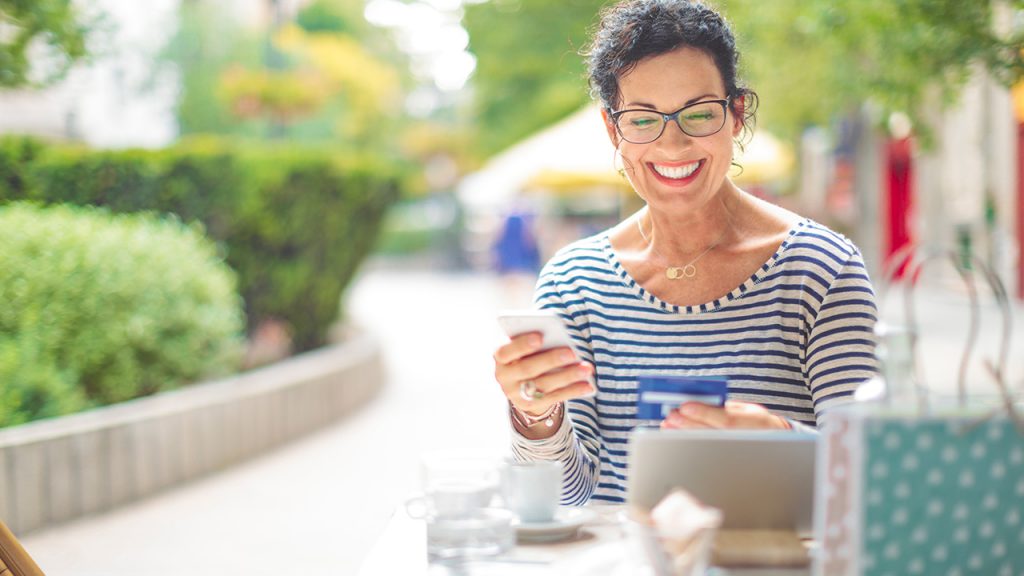 10. Monthly FICO Score
When you have the Bank of America Travel Rewards credit card, you can view an updated version of your FICO Score each month. Credit is increasingly important to your overall financial health. Access to your FICO Score each month can go a long way toward helping you stay on top of the situation and make better decisions about your money.
11. Account Alerts
Set up account alerts to make sure you're on top of due dates and your balance. On top of that, Bank of America is compatible with digital wallet technology. You can add your Bank of America Travel Rewards credit card to your phone and use it to shop at the store or even buy things in-app using Apple Pay or Google Pay. This card is also compatible with Samsung Pay.
Bank of America Travel Rewards Card Benefits
Bottom Line: Bank of America Travel Rewards Card Review
The Bank of America Travel Rewards credit card is a solid choice when it comes to travel rewards cards. You can earn unlimited points that don't expire and then redeem them for flexible travel rewards. Rather than trying to earn points through a hotel or loyalty program, you can instead earn points for each purchase and then redeem them to pay for any travel purchase — without worrying about restrictions or blackouts.
As long as you use the card responsibly, only paying for planned purchases and taking care of the balance each month after the 0% APR ends, it should be possible to use this card to your advantage, helping you save on travel.
Comparing Travel Rewards Credit Cards
Not sure if Bank of America's Travel Rewards card is right for you? We get it. Choosing a credit card that meets your needs is important, which is why Slickdeals' Credit Card Hub helps you compare the benefits of different cards, search credit cards by rewards categories, and explore cards by their issuers — all to find the best fit for your wallet.
>>NEXT: Best 'No Annual Fee' Credit Cards of 2020: Compare Current Rates, Rewards and Sign-Up Bonuses
We want to make sure you get the best deal! Our editors strive to ensure that the information in this article is accurate as of the date published, but please keep in mind that offers can change. We encourage you to verify all terms and conditions of any financial product before you apply. Also, please remember this content wasn't provided, reviewed or endorsed by any company mentioned in this article.
---
Any product or service prices/offers that appear in this article are accurate at time of publish, and are subject to change without notice. Please verify the actual selling price and offer details on the merchant's site before making a purchase.