10 Most Affordable Hotels in Las Vegas That are Still Worth Staying In
In a city built for spending, to save is revolutionary.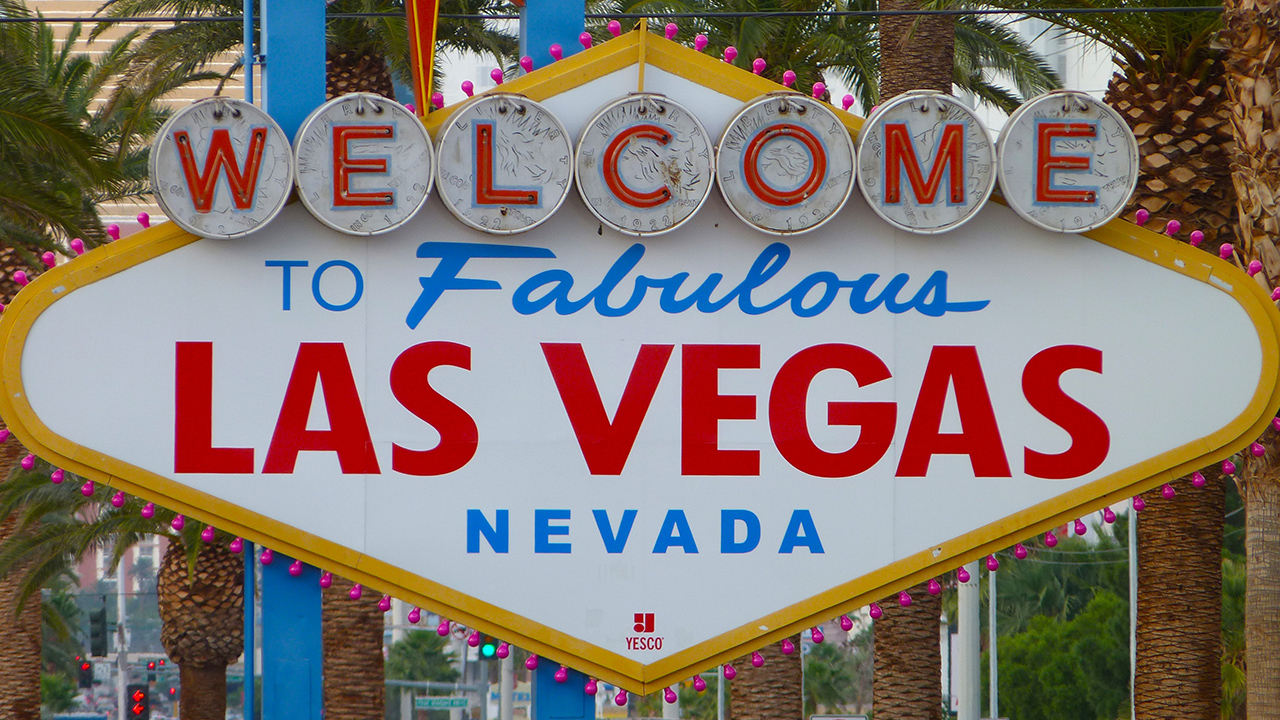 Chances are, you aren't going to Las Vegas to save money. The sooner you admit that, the more prepared you'll be. Now that you've come to terms with the reality of your situation, another shocking truth: you can book a decent hotel in Las Vegas for as cheap as $20 a night.
If that fact has renewed you with a sense of hope for your upcoming (or suddenly realized) Vegas vacation, it's time to think about what exactly you're looking for. Are you going for a week-long party or just a relaxing getaway with the option of dipping into the chaos?
No matter what you desire, there's a good chance you'll be able to find it within your ideal price point. Here are some of our top picks for affordable lodging in Las Vegas. Just keep in mind that most hotels in Sin City also charge resort fees on top of regular rates. But because almost all of them do it, our selections are still on the lower end of the price spectrum.
Most Affordable Hotels in the Heart of Vegas
1. New York-New York Hotel and Casino — Las Vegas Strip
Average Price: $120 weeknights |$ 210 weekends
Visit New York and Las Vegas in one vacation for a little less than it usually costs to stay in only one of those places. In addition to the Statue of Liberty replica and numerous theme park attractions, New York-New York features a spa and fitness center, Wi-Fi, pools, a casino and a golf course, as well as a wide variety of restaurants.
Note that this hotel may not be ideal if you are sensitive to cigarette smoke. It's still legal to smoke inside of Vegas casinos, and reviewers have taken issue with the smoke in the lobby.
2. Golden Nugget Las Vegas — Downtown Las Vegas

Average Price: $80 weeknights | $140 weekends
The Golden Nugget provides the same glitz and shimmer of its more expensive neighbors at a fraction of the price. Its complex houses a casino, several restaurants, performance venues and a swimming pool equipped with a shark tank. The rooms themselves are of average quality, with many different layouts to choose from.
And if you're looking for a quiet place to get away from the party, multiple reviewers have recommended staying in the quieter (and often cheaper) Carson Tower option.
3. MGM Grand Hotel & Casino — Las Vegas Strip

Average Price: $63 weeknights | $150 weekends 
You wouldn't think that the second largest hotel in the United States would be reasonably priced, but the MGM Grand is shockingly cheap on weekdays and comparatively inexpensive on the weekends.
Located in the dead center of the festivities, this four-star resort offers many amenities, including free parking and Wi-Fi, a swimming pool, a fitness center and a spa, in addition to the casino and all of its restaurants and facilities. Due to the breadth of available restaurants, breakfast is not included.
4. Oasis at Gold Spike — Old Vegas

Average Price: $20 for weeknights | $65 weekends
This recently renovated old staple of the Las Vegas Boulevard is best for those who don't care too much about partying or gaming, but still want to be close to the action.
Architecturally reminiscent of 1960s Las Vegas, Oasis is non-smoking, pet-friendly and very competitively priced for the area. Their facilities will suit travelers of all energy levels, should you and your companions argue over going to the library or the night club.
5. The Linq Hotel + Casino — Las Vegas Strip
Average Price: $45 weeknights | $120 weekends
If you want somewhere that feels luxurious without blowing your gaming budget, the Linq Hotel + Casino offers affordable spa services (including a Himalayan salt cave), complimentary in-room yoga mats and a zipline that coasts over the Linq Promenade. The rooms are oriented in many different ways, with one particularly interesting option featuring two queen beds with a lofted extra bunk. Wi-Fi and breakfast are not included, however.
Affordable Hotels Outside of Downtown Las Vegas and the Strip
1. Westin Lake Las Vegas — Henderson

Average Price: $130 weeknights | $160 weekends
Located on the shore of Lake Las Vegas, the Westin Lake Las Vegas is ideal for travelers who want to be a close, but still a safe distance away from the mayhem of the Strip. This resort is child-friendly with a wide variety of family activities, such as bicycle rentals and a game room.
And if you're looking to decompress after a long day out on the town, there is a pool and small private beach on the lake. However, if you want to gamble or smoke without leaving the building, this isn't the hotel for you.
2. Milo's Inn at Boulder — Boulder City

Average Price: $149 weeknights | $169 weekends
If you aren't into the colossal hotel party scene, the low-key Milo's Inn is the highest rated B&B in the Las Vegas metro area. Located 30 minutes from downtown, guests at this wine cellar/restaurant/B&B combo can stay in a comfortable guest room with a gas fireplace and bistro tables.
The shared courtyard features a waterfall koi pond and a fire pit. They're even pet-friendly — one reviewer said that not only did they prepare vegan food for her, but they even made food for her dog.
3. Suncoast Hotel and Casino — Summerlin

Average Price: $60 weeknights | $120 weekends
Surrounded by ranches and golf courses, Suncoast Hotel and Casino straddles the line between laidback and bustling. There is a selection of dining options, a pool and quite a few kid-friendly activities.
You get a lot of perks from the resort itself, but some reviewers found the room decor and amenities to be middling at best, especially the quality of the beds.
4. Siegel Select Las Vegas Boulevard — Paradise Valley

Average Price: $65 weeknights | $130 weekends
If you want to avoid those pesky resort fees and don't mind staying a few miles away from downtown, the Siegel Select might be the right fit for you. Located just south of McCarran Airport, this hotel is a great deal if you plan on staying a while.
Though you are free to stay for just a night or two, the weekly rates can run as low as $254. The suites come with a kitchenette and Wi-Fi, and nearby shopping options can provide whatever you might need during your stay.
5. M Resort Spa Casino — Henderson

Average Price: $100 weeknights | $165 weekends
M Resort Spa Casino offers Las Vegas Strip resort amenities in a scenic desert location on the outskirts of town. This luxury boutique hotel is known for its sophisticated array of spa services, and the spacious rooms feature floor-to-ceiling windows.
Previous guests have remarked upon the quality of the local restaurants, which are surprisingly inexpensive for the boutique setting. You'll also have access to a resort pool with the option of private cabanas. They do not provide free Wi-Fi or breakfast, but parking is free.
---
ncKxk_Yhu_A
Our editors strive to ensure that the information in this article is accurate as of the date published, but please keep in mind that offers can change. We encourage you to verify all terms and conditions of any product before you apply.