The Best Streaming Smartphones for Less Than $300
Start streaming for less.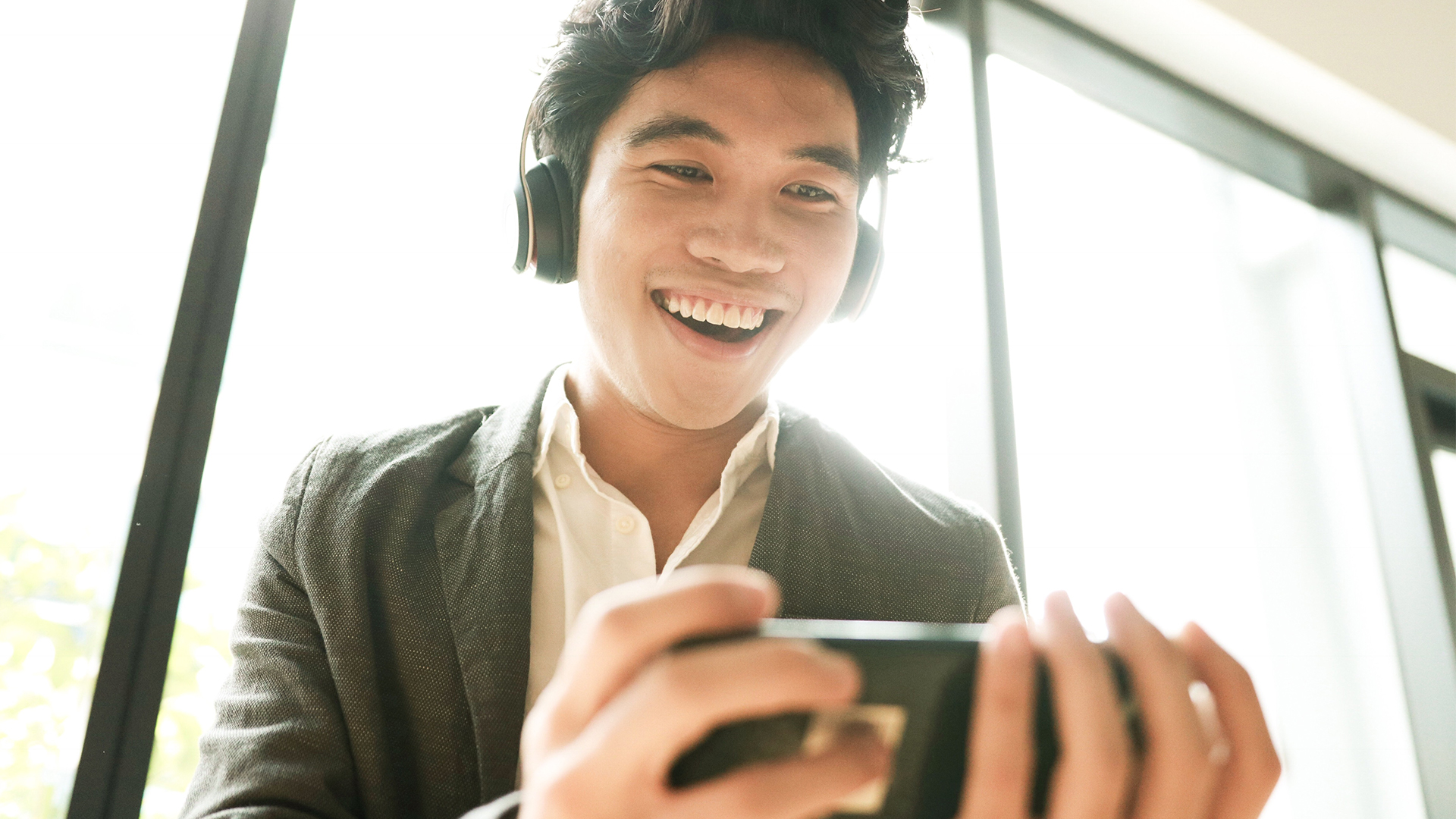 Moving past the hype of the latest phone drops, it's actually still possible to snag a smartphone these days for the modest price of $300 or less. While it may seem unbelievable, especially with many phones costing thousands of dollars, you simply have to keep an open mind and know that you'll have to say goodbye to those blue text messages.
Luckily, if you're already on team Android, you'll love the unbeatable deals ahead. Whether you're getting a second device for streaming purposes only or you just want a new cell that won't break the bank, check out what these underrated phones are about. They may not have the fanciest features, but if you're looking for an affordable way to stream on the go, they all hit the spot.
The Best Affordable Streaming Smartphones
Motorola Moto G Power

Sale Price: $229.99 | Regular Price: $249.99
Open Box Price: $183.99 
Reliable battery life is key for streaming. You don't want a phone that's going to die the minute you decide to watch an entire season of a TV show that's been on your list. The Motorola Moto G Power has an impressive 5,000 mAh battery inside it, which Motorola claims will last you up to three days before it needs a charge. Additionally, it has a crisp 6.4-inch Full HD+ display that's great for binge watching.
Deal Tip: Right now you can buy a Moto G Power unlocked and on sale at Best Buy for $229.99. There's also an Open Box option available for just $184. It also comes with free next-day delivery, or you can get it even sooner by choosing to pick it up at a Best Buy location near you.
Blackview BV9100

Sale Price: $264.99 (with $15 Amazon coupon) | Regular Price: $279.99
If you drop your phone all the time, you won't have to beat yourself up about it again with the Blackview BV9100. This smartphone is extra durable and claims to be drop-proof up to five feet. Moreover, its strong exterior design protects it from extreme temperatures and water. If you love streaming at the beach, you should certainly consider this option.
And that's not all. The Blackview's massive 13,000 mAh battery even allows it to double as a power bank. That's right, it's powerful enough for you to plug in and charge other devices to it.
Deal Tip: Take advantage of the Amazon coupon on this phone by clicking the coupon box underneath the price on the site. As soon as you click, a code will be added to your purchase for an additional $15 off.
LG Stylo 5

Open Box Price: $209.99 | Regular Price: $299.99
The LG Stylo 5 is similar to the Galaxy Note, minus the expensive price tag. It's a touchscreen that comes with a Stylo 5 stylus, which allows you to draw, take notes, and navigate the phone.
Once it's time to watch a video or movie, the Stylo 5 delivers with its 6.2-inch Full HD+ display. Many phone screens are only around 5 to 5.5 inches, so this is hands down a better viewing experience.
Deal Tip: It's currently available unlocked at Best Buy for $299.99, but if you're interested in going the Open Box route, you can buy it for just $209.99.
Samsung Galaxy A50

Sale Price: $244.98 | Regular Price: $289.98
The Samsung Galaxy A50's edge-to-edge view is unlike any other. Think about how much extra plastic you see on the sides or bottom of your phone. Who wants that? When your screen is small, it limits the size of the video you're watching even further. Fortunately, the Galaxy A50 remedies this issue with its crisp 6.4-inch HD+ display.
Deal Tip: Right now the Galaxy A50 is on sale for a limited time at Sam's Club for only $244.98 — $45 off its original price tag. There's a limit of five devices per member, though, so keep that in mind if you're interested in switching your entire family over.
Nokia 4.2

Open Box Price: $121.99 | Regular Price: $169.99
Thanks to the Nokia 4.2, you can get a touchscreen smartphone for less than $170. The device boasts a large 5.71-inch HD+ display with a slim body that can fit perfectly in your hand. At the same time, you may want to invest in a stand or PopSocket, which will let you easily prop your phone up for a more convenient streaming experience.
The Nokia also has a 19:9 cinema-like screen ratio that's designed for videos and games. On top of streaming, this smartphone will make it much easier for you to play your go-to mobile game. Even though there's faster 5G technology out there, this Nokia features 4G LTE speed that offers a reliable web connection. You can forget any lags or delays with whatever you decide to stream. All in all, it's an excellent value for a smartphone that falls well below the $200 price range.
Deal Tip: You can currently get the Nokia 4.2 for just $120 if you opt for an Open Box model at Best Buy.
---
No matter which phone piques your interest, set a Deal Alert to be notified whenever a new offer is posted. You can also browse through current offers on our Phone Deals page.
Up Next:
Our editors strive to ensure that the information in this article is accurate as of the date published, but please keep in mind that offers can change. We encourage you to verify all terms and conditions of any product before you apply.