27 Underrated Airline Partnerships that Maximize Your Benefits
Get ready to earn major miles.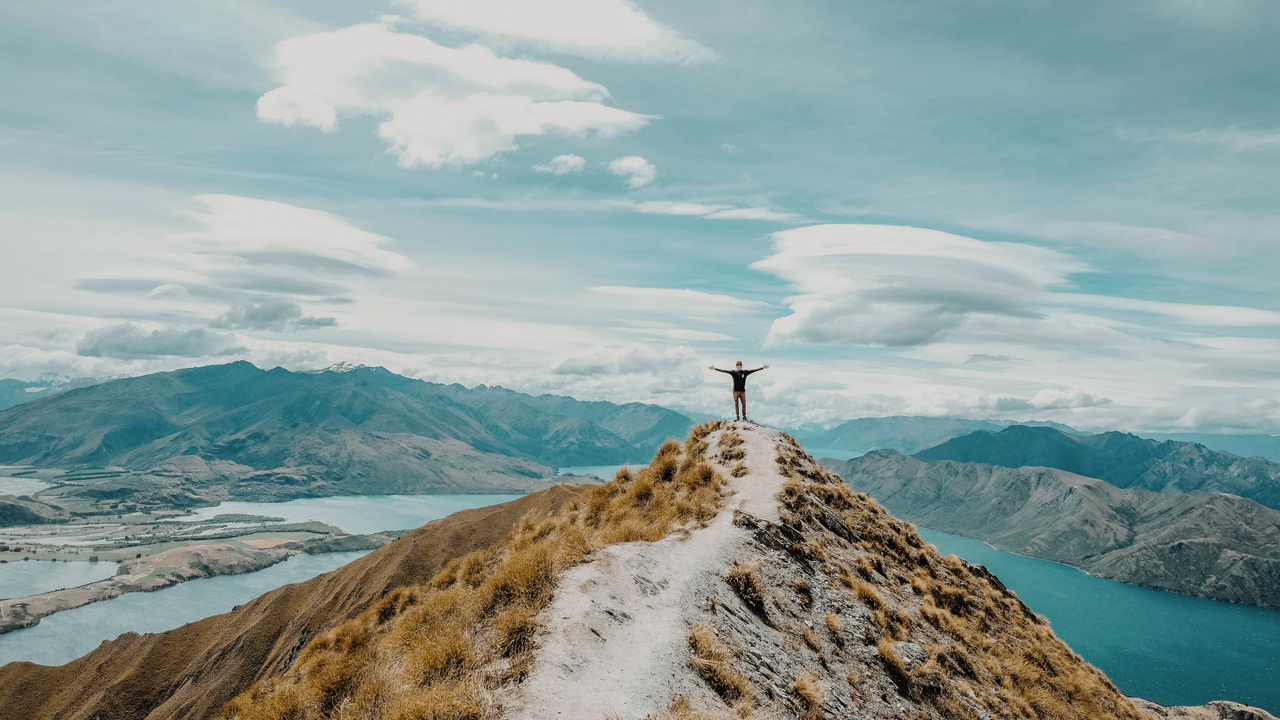 Imagine being able to get your next trip, hotel suite upgrade or that in-flight Wi-Fi for free. The best way to make this happen is to figure out exactly which other companies your preferred airline partners with so you can maximize your airline miles earning potential and loyalty benefits.
Depending on which airline loyalty program you belong to, you could be in for a whirlwind of amenities and fast-track point systems that less-savvy customers don't even know about.
To help you stay ahead of the masses and kick your travel-hacking game up a notch, we're taking a look at a number of popular airline frequent flyer programs and their associated partnerships to help you earn additional miles and perks.
Delta SkyMiles Partnerships 

Earn miles for your Delta SkyMiles account when you link it with your Lyft account. Since February 2018, customers of the ridesharing company can get 1 mile per dollar spent and two miles per dollar for all rides to and from the airport.
Loyalists may not receive extra miles for choosing this phone carrier, but they'll automatically have unlimited text, plus one hour of free data on-board all Delta domestic flights. This is a pretty nice perk, especially if you're not going very far.
Before you book that next vacation rental home, make sure to add your SkyMiles number. You'll earn one mile for every dollar you spend on qualifying Airbnb rentals. Just make sure you click through the collaboration link to ensure the place you want to rent is part of the promotion.
For an extra mileage boost, don't forget about your ticket purchases for sporting events, concerts and more in the U.S. and Canada via Ticketmaster. SkyMiles members can score one mile per dollar up to 2,500 miles every month from all bookings.
United MileagePlus Partnerships

Nothing beats being able to breeze past security — and with a CLEAR membership, you can. It's basically a TSA pre-check competitor. United (and Delta) provide loyalty program members with CLEAR for the discounted price of $119.
If you have a higher status, you can get away with paying only $109. And for the extra frequent flyers who are part of United's top-tier Global Services and Premier 1K programs (or those with Delta Diamond Medallion status), the membership fee is waived and CLEAR becomes completely free.
Want to accrue miles just by doing your regular shopping? Then, look no further than the United MileagePlus Shopping portal. Depending on the store, you can be awarded as many as 12 miles for every dollar spent.
This is an easy way to acquire points towards your next getaway. MileagePlus members can also earn up to 1,000 bonus award miles for spending a minimum of $150 in two weeks.
Lock in your accommodations as soon as you settle on your flights. Through United, you simply type in your destination and an entire list of hotels that fit any budget will pop up. In addition to convenience, you'll also get 2x the award miles for all reservations.
American Airlines AAdvantage Partners

If you're committed to one hotel chain, it makes sense to take that loyalty to the next level. American and Hyatt have a solid partnership that's definitely worth checking out. For each hotel stay, guests are provided 500 AAdvantage miles.
Are you more of a water person? American Airlines gives members up to three miles per dollar spent on cruise bookings, worth up to 30,000 miles. The American cruise booking site also frequently features great deals to make the planning process easier.
If American is the airline for you, you may want to consider applying for the Citi/AAdvantage Platinum Select card. You can then earn two extra miles for each dollar spent on meals at your favorite restaurants. It may not seem like much, but it could add up depending on how often you go out to eat.
Join American Airlines AAdvantage
JetBlue TrueBlue Partnerships 

Many of us rely on Amazon for just about everything, and now JetBlue's TrueBlue members can collect major miles for doing exactly that. Every dollar from eligible Amazon purchases earns you three TrueBlue points. There is a catch, though.
Only Amazon purchases made while you are on a JetBlue flight count towards your earnings. Plus, you must be logged in to Fly-Fi and shopping through a browser, rather than the Amazon app.
Yes, JetBlue will treat animals lovers with 300 TrueBlue points when they fly with their pet. And that's on top of the points you would earn just for booking the flight.
In need of a personal loan? JetBlue teamed up with SoFi to give customers low-interest rates and fixed monthly payments for those looking to consolidate debt or make a large purchase. Opting for this financial decision will also earn TrueBlue members up to 50,000 points, or one point for every $2 from the loan.
Southwest Airlines Rapid Rewards Partnerships 

Have some time on your hands? Use it wisely by voicing your opinion on surveys for brands you care about — and pick up Southwest Rapid Rewards miles along the way. If you complete your first survey within three months of signing up, you'll instantly get 500 miles and potentially more based on how many surveys you complete.
You can easily snap up 1,000 Rapid Rewards points just by sending a floral arrangement or gourmet gifts from 1-800-Flowers.com valued at $29.99 or more. All you need to do is add code RR22 to your order, along with your Southwest account number.
Using this leading wine delivery service will keep the miles coming. From a 2,000 point Rapid Rewards introductory bonus to three points per $1 spent on future purchases, there are multiple ways to get rewarded.
Alaska Airlines Mileage Plan Partnerships

Rover is a platform for finding pet sitters and dog walkers, and Alaska Airlines supporters can get big benefits from using their services. First-time users receive a $30 credit and three miles per dollar on the initial booking made before October 1st, 2020. Additional reservations earn one mile per dollar.
Airlines constantly team up with car rental companies and Alaska is no exception. Whether it's Avis or Hertz, you can land great deals when reserving through the airline, and on top of that, earn up to 50 miles a day for your Mileage Plan account.
If you ever find yourself in Alaska through the airline, stay at this local favorite and obtain two miles for every $1 spent on all reservations. Plus, you'll earn an additional mile for each dollar used towards food and beverage purchases (excluding alcohol).
Join Alaska Airlines Mileage Plan
Hawaiian Airlines HawaiianMiles Partnerships

Collect HawaiianMiles with each trip to Foodland, Sack N Save and Foodland Farms by linking a Foodland Maika'i account with your HawaiianMiles membership.
You'll earn one Maika'i point for every dollar spent at the grocery stores, which can then be redeemed for miles. You'll also earn three miles each time you use a reusable grocery bag at select stores.
Beyond groceries, malls in Hawaii are also in on the mileage action. The partnered shops host special shopping days where customers are awarded a mile for every dollar they spend. Mark your calendars so you don't miss out.
Flights aren't the only thing Hawaiian offers. The airline also provides stellar cruise packages, from which members can earn extra HawaiianMiles to the tune of one mile per dollar. Remember this when planning your next vacation out on the open seas.
Join Hawaiian Airlines HawaiianMiles
Emirates Skywards Partners

Emirates encourages its supporters to explore their destination hubs. For instance, it offers 400 miles for every excursion made on Arabian Adventures. If you have a trip coming up in the Middle East, don't forget to link your Emirates Skywards membership.
If you're really compelled to get to know the Emirates, look to the airline to bring your trip to life with a vacation package. You'll also receive 20% bonus miles for all three-night minimum packages.
Similar to the HawaiianMiles mall partnership, Emirates partners with the Dubai Mall app. Considering how many retailers are scattered all over the city, this can be extremely beneficial for shoppers, as Silver, Gold or Platinum members can nab a Skywards mile for every dollar spent. However, the lower-tier Blue members only earn a mile for every two dollars.
Air France/KLM Flying Blue Partners

Make the memories from your adventures last with high-quality photo albums — and receive miles for it (300, to be exact). Provide your Flying Blue number when you're ready to complete your order and the miles will come within four to eight weeks.
If you have to be roaming for phone calls during your travels, you might as well earn miles at the same time. Get seven Flying Blue miles per minute on outgoing calls with Travelling Connect's partner networks. You can even register up to three devices to have even more miles credited to your account.
---
ncKxk_Yhu_A
While we work hard on our research, we do not always provide a complete listing of all available offers from credit-card companies and banks. And because offers can change, we cannot guarantee that our information will always be up to date, so we encourage you to verify all the terms and conditions of any financial product before you apply.