The Apple Watch Series 5 is $100 off on Amazon
Here's where to find the lowest price on the Apple Watch 5, as well as some great deals on older models.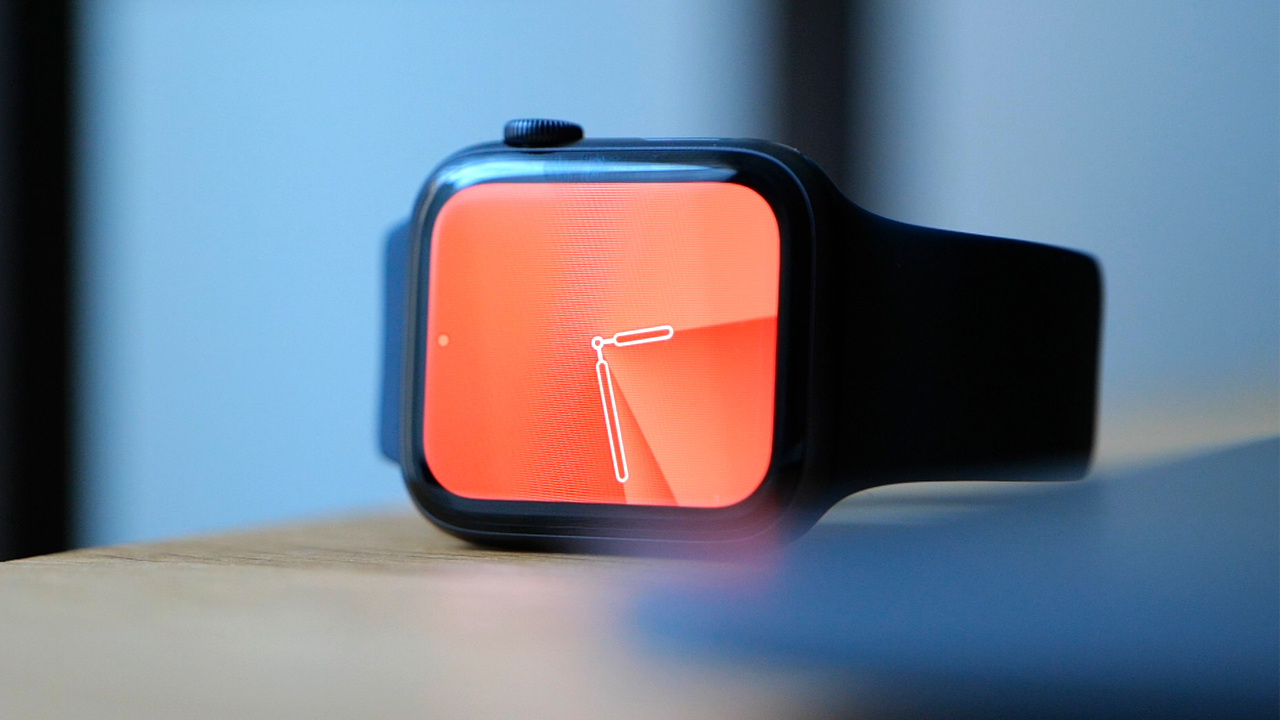 Smart wearables keep making an impact on the market and continue turning everyone's dream of living like James Bond into a reality. Of all the smartwatches out there, one of the best performing is the Apple Watch, which has sold well over 100 million units since its first release in 2015.
Check Apple Watch Deals on Amazon
To add to the excitement, Costco, Best Buy, B&H Photo Video and other retailers often runs deals on select Apple Watch models. And if you're willing to rock a Series 4 or 3 model, the discounts get even better. Here's our roundup of the best deals you can get on the Apple Watch right now.
Apple Watch Series 5 Deals on Amazon
GPS with Aluminum Case
0M4XoPEaqaA
Apple Watch Series 5 Deals at B&H
Additionally, B&H is offering discounts on the new Apple Watch. It's worth noting that B&H doesn't collect sales tax in certain states and provides free shipping, so you may wind up spending much less upfront.
Here are a few of our favorite options:
40mm GPS + Cellular
40mm GPS
Related: B&H's Payboo Credit Card Will Refund Sales Tax
44mm GPS
44mm GPS + Cellular
Apple Watch Series 5 Deals at Target
Target isn't offering any discounts at the moment, but here are a selection of Apple Watches that were recently on sale. Price drops tend to be cyclical, so it's still worth checking regularly if you have a gift card or Target RedCard.
GPS with Aluminum Case
GPS + Cellular with Aluminum Case
Apple Watch Series 5 Deals at Costco
Costco also isn't offering any Apple Watch discounts right now, but here are some items that were recently on sale.
If you're not a Costco member, you can still cash in on these deals, but you'll be subject to an additional 5% surcharge. However, that's still less than MSRP, so it's worth considering anyway.
Deals on Older Apple Watch Models
Apple Watch Series 4 Deals
Apple Watch Series 3 Deals
Frequently Asked Questions About the Apple Watch Series 5
What's New with the Apple Watch Series 5?
The latest version of Apple's wearable includes a few improvements over its predecessor, the Series 4. The most important feature among the changes is the intelligent always-on display, which dims when it's facing away and lights up when your wrist is raised or the display is tapped. Even with the screen active at all times, Apple states that the watch still maintains the 18-hour battery life of the previous model.
The company also introduced the Compass app; exclusive to the Apple Watch Series 5. This new addition is great for hikers and spelunkers as it features information like heading, incline, latitude, longitude and elevation. The watch also includes apps to help track your heart health, menstrual cycle and fitness.
For owners of the cellular version, the Series 5 also includes a new International SOS feature that could literally save your life one day. If you find yourself traveling overseas and in dire need of assistance, just long press the side button to access the SOS.
The watch will dial your emergency contacts as well as the emergency services number specific to the country. This new addition to the Apple Watch will definitely be helpful to any travelers with health concerns or those daring globe-trotter types.
What Colors are Available for the Series 5?
For this latest generation of the Apple Watch, the company has taken customization to a whole new level. The case materials include stainless steel, aluminum, titanium and even a flashback to the classic ceramic white.
The Apple Watch Studio featured on the company's website lets you build your dream watch and provides a ton of choices to make the watch best suited for you. Apple has also teamed up with Nike and Hermes to allow you to show off your sporty side or your luxurious side.
Should You Get an Apple Watch Series 5?
Over the years, it has become commonplace for the iPhone creator to make incremental improvements to new generations of products and the latest Apple Watch is no different. While changes like an always-on OLED retina display and International SOS are intriguing, the Series 5 is essentially the same watch as the 4, which is part of the reason the 4 is being discontinued.
However, Apple has decided to keep selling the Apple Watch Series 3 despite its lacking some of the specialized elements of the later generations. At a starting price of $199, the 3 offers a much lower barrier to entry and is perfect for those just focused on fitness.
But if you are want to settle for the Series 4, vendors like Best Buy, Amazon and Walmart still carry stock and have discounted the price given the introduction of the newest iteration.
As it stands, the price of the latest generation Apple Watch doesn't justify upgrading from the Series 4 unless you're a die-hard fan who must have the newest gadget the tech giant has to offer. But if you've never owned a smartwatch and own an iPhone 5S or higher, the Apple Watch Series 3 is a great starter and is now more affordable than ever.
---
Image Credit: Apple
---
With a new series of products almost certainly in development, Apple may cut prices on older Apple Watches even lower as 2020 continues, so make sure to set up Deal Alerts for the models and styles you're most interested in.
And if you're looking for more offers, check out this popular deal from our Frontpage:
Search URL: https://slickdeals.net/newsearch.php?firstonly=1&pp=20&sort=newest&rating=frontpage&forumid%5B%5D=9&hideexpired=1&r=1
---
Any product or service prices/offers that appear in this article are accurate at time of publish, and are subject to change without notice. Please verify the actual selling price and offer details on the merchant's site before making a purchase.