10 At-Home Workout Equipment Deals That'll Keep You Fit During Quarantine
The gyms may be closed, but you can still keep up with your exercise routine.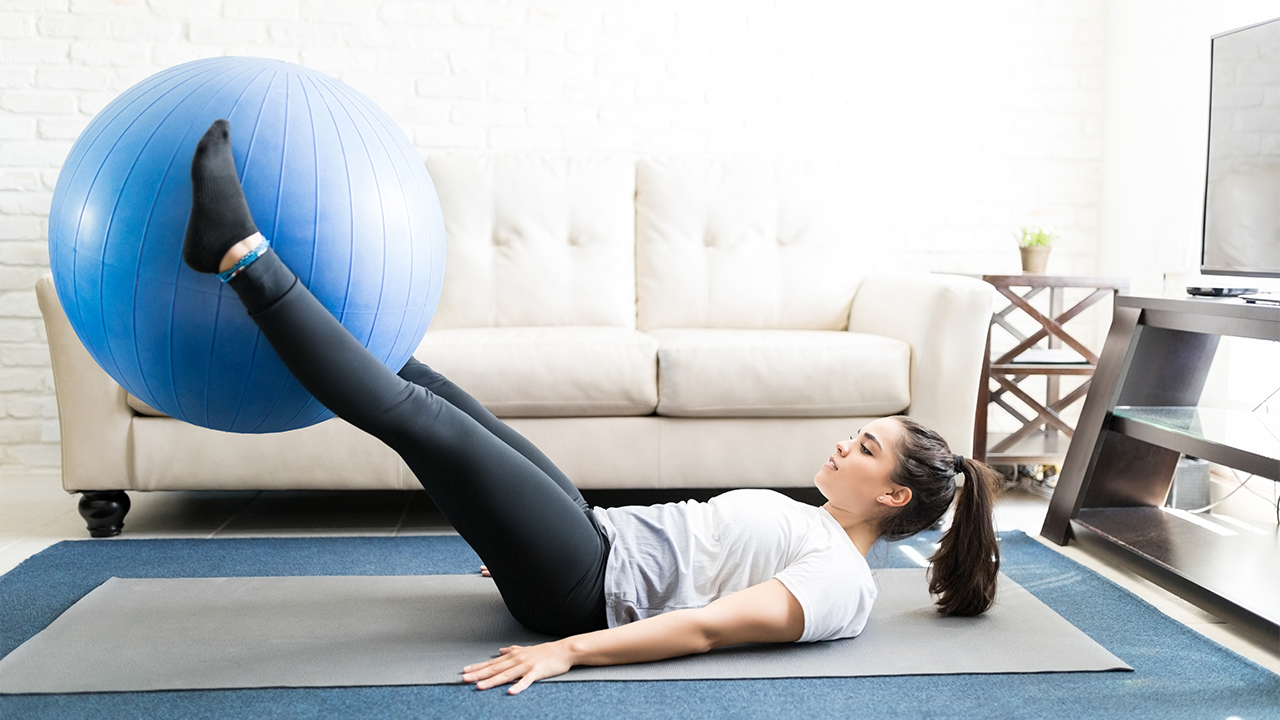 Quarantine has brought with it some unexpected lifestyle changes, like having to find new ways to work out now that gyms and workout studios are closed. Many fitness lovers rely on working out to maintain good physical and mental health — and they may be in need of a good workout session now more than ever.
With all the changes, many are now turning to online exercise courses and home workouts to indulge their love of fitness. And with the right equipment, the transition is actually more seamless than you'd think.
From fitness apps to FaceTime sessions with a trainer to classes streamed on Instagram Live, there are so many opportunities to participate in guided virtual workouts. Some workout studios are even starting their own channels so fans can follow their workout videos from the comfort of their homes, long after quarantine has ended. Alternatively, you can exercise on your own with a personalized routine, right in your living room.
But as every fitness enthusiast knows, exercise equipment takes the burn to the next level, no matter what kind of workout you're doing. Whether you're taking a yoga class with your favorite mat, sprinting on a foldable treadmill or doing squats with dumbbells, the right equipment will make you miss the gym a tiny bit less.
Ahead, find the best at-home workout equipment deals for your next sweat session.
RELATED: Where to Stream Free At-Home Workouts During the Coronavirus Pandemic
Best At-Home Workout Equipment Deals

Vertical Climber Folding Total Body Workout Machine
Sale Price: $219.99 | Reg. Price: $599
If you're desperately missing your indoor rock climbing or Rise Nation class, might we suggest a full body workout via this folding vertical climber? It's a high intensity workout that will help you burn calories while also building muscle.
The best part? You can easily fold it up and put it away when not in use.
Fitness Gear 20 lbs. Cast Hex Dumbbell
Sale Price: $19.99 | Reg. Price: $21.80
For all your strength training needs, from squats to lifting, it's more than worth it to invest in a good dumbbell. Constructed from cast iron, these 20 lbs. weights will be in your regular rotation for years to come.
Costway 2.25HP Folding Treadmill Running Machine
Sale Price: $729.99 | Reg. Price: $959.99
Whether you prefer to walk, sprint, jog or do a high-intensity combination of all three, there's no denying the value of a treadmill. This space-saving version comes with an LED touch display screen with info on speed, incline, time, distance, calories and pulse.

Gold's Gym 3-Pack Stretch Resistance Loop Band
Sale Price: $5 | Regular Price: $8.97
Small as they may be, these bands add a ton of resistance during your workout. They're ideal for toning and strength training whether you're targeting your upper body, legs or core. And they're on sale for just $5.
Deal Tip: Get them shipped for free with orders of $35 or more.
Dragonfly Pure Yoga Mat
Sale Price: $25 | Reg. Price: $30
To get your fill of downward dogs and backward bends, look no further than the vast selection of yoga courses available online. All you'll need is your favorite pair of leggings and a good yoga mat. This option has plenty of grip to help you nail your poses, as well as padding to avoid sore knees once class is over.
Deal Tip: Stay for their BOGO sale to get great deals on yoga blocks, bolsters and wedges.
Vivora Exercise Ball With Hand Pump
Sale Price: $16.99 | Reg. Price: $20
We love the exercise ball for so many reasons, but mostly because it serves a dual purpose. Not only does it serve as a great tool for strength training and burning calories during your workout, it also doubles as an office chair that targets your core while you're typing away on the computer or watching television.

OTVIAP Ab Wheel Roller
Sale Price: $87.63 | Reg. Price: $140.21
Just because you're home doesn't mean you have to only stick to crunches. This ab roller will help you target your midsection with increased fiction thanks to the grooves on the roller wheels. And don't worry about your hands getting sore or slipping from sweat, as the machine has anti-slip handles.
Everlast Protex3 Professional Fight Boxing Gloves
Sale Price: $89.99 | Reg. Price: $149.99
For boxers who want professional-level gloves to use on their punching bag at home, this pair comes with all the flourishes: layered foam to protect your wrists, moisture management and a tri-collar support panel for comfort.
Recumbent Bike
Sale Price: $394.99 | Regular Price: $799.99
If you're missing your spin class, raise your hand. The next best thing is an at-home exercise bike. This option comes with a comfortable design, wide seat and mesh back support.
And to track your progress, it includes an LCD display showing speed, time and how many calories you're burning with each ride.
---
Make sure you don't miss a price drop or sale on your favorite piece of exercise equipment by setting a Deal Alert. We'll let you know as soon as a new deal posts to our forums. Additionally, check out our Fitness Equipment Deals page for all the currently available sales and coupons.
Up Next:
---
Any product or service prices/offers that appear in this article are accurate at time of publish, and are subject to change without notice. Please verify the actual selling price and offer details on the merchant's site before making a purchase.