7 Small Space Equipment Deals To Stay Fit at Home
The gyms may be closed, but consider these budget options for home workouts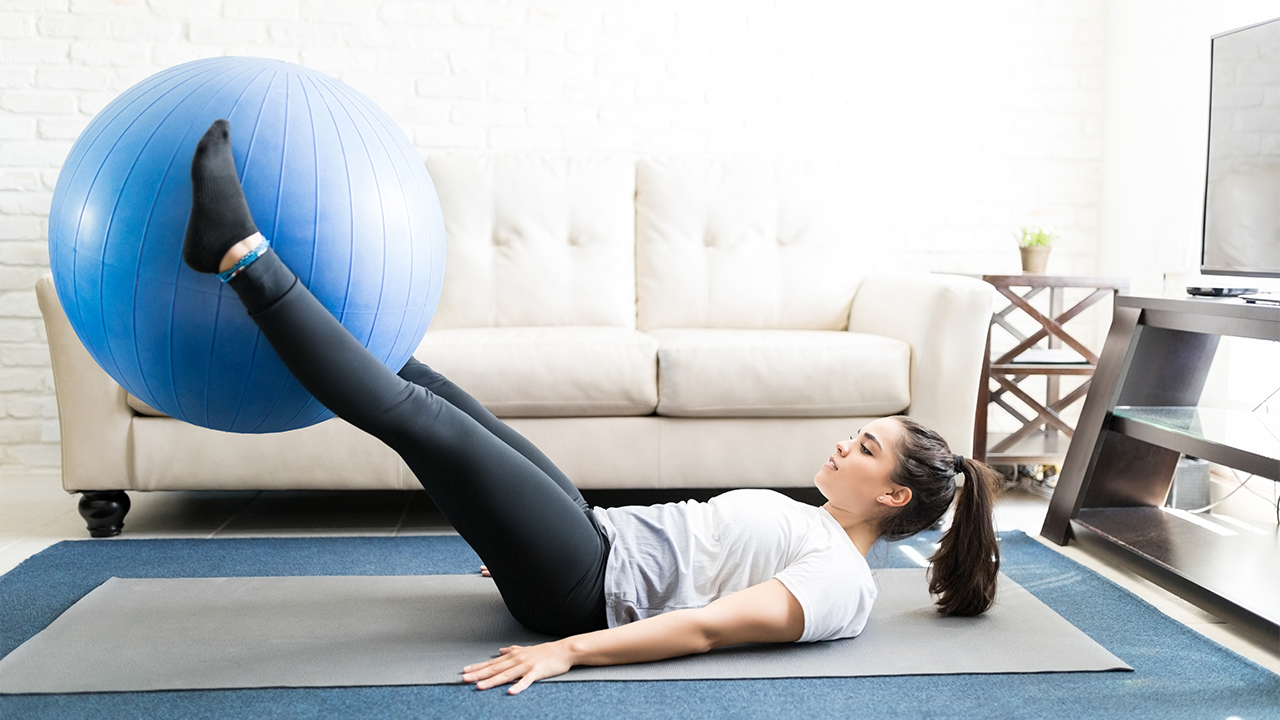 Quarantine has brought with it some unexpected lifestyle changes, like having to find new ways to work out now that gyms and workout studios are closed. Many fitness lovers rely on working out to maintain good physical and mental health — and they may be in need of a good workout session now more than ever.
With all the changes, many are now turning to online exercise courses and home workouts to indulge their love of fitness. And with the right equipment, the transition is actually more seamless than you'd think.
From fitness apps to FaceTime sessions with a trainer to classes streamed on Instagram Live, there are so many opportunities to participate in guided virtual workouts. Some workout studios are even starting their own channels so fans can follow their workout videos from the comfort of their homes, long after quarantine has ended. Alternatively, you can exercise on your own with a personalized routine, right in your living room.
RELATED: Where to Find the Best Deals on Apple AirPods
But as every fitness enthusiast knows, exercise equipment takes the burn to the next level, no matter what kind of workout you're doing. Whether you're taking a yoga class with your favorite mat, sprinting on a foldable treadmill or doing squats with dumbbells, the right equipment will make you miss the gym a tiny bit less.
1. A Folding Treadmill to Reach Your Daily Steps Goal Indoors

Reg. Price: $489.95 + Free Prime Shipping
If you're really tight on space, you'll love this treadmill. It's slightly narrower than the average treadmill at 49″ x 27″ x 42″ but still offers plenty of space for your workout on the running belt. It also neatly folds flat for easy storage and can fit under beds.
At 2.25 horsepower, it's not the most powerful treadmill, so it's better suited for walking though it still gets the job done for a light jog with a maximum speed of 12 km/hour, or about 7.45 mph. What's really cool, though, is that you can fold down the handrail for a completely hands-free workout, or pop it back up for more support. With the fold-away arm, it also becomes the perfect under desk treadmill and the best way to get your steps in while on Zoom calls or reading emails.
RELATED: Where to Stream Free At-Home Workouts During the Coronavirus Pandemic
It's also Bluetooth-enabled and has high-performance speakers, so you can connect your phone and play your favorite music while you exercise. Comes with free Prime shipping, and prices vary depending on the color.

2. Cast Iron Dumbbell Sets Actually In Stock
Reg. Price: $6.99 – $69.99 (depending on weight size)
For all your strength training needs, from squats to lifting, it's more than worth it to invest in a set of good dumbbells. Constructed from cast iron, these weights will be in your regular rotation for years to come.
3. A Folding Vertical Climber for a Total Body Workout
If you're desperately missing your indoor rock climbing or Rise Nation class, might we suggest a full-body workout via this folding vertical climber? It's a high-intensity workout that will help you burn calories while also building muscle. The best part? You can easily fold it up and put it away when not in use.
Sale Price: $222.99 | Reg. Price: $599

4. Stretch Resistance Bands Take Up Zero Space
Prices start at $9 and up

Small as they may be, these bands add a ton of resistance during your workout. They're ideal for toning and strength training whether you're targeting your upper body, legs, booty or core. While there are many combo and styles and accessories to choose from, many sets of bands can be purchased for as little as $9
5. Keep a Multi-Purpose Yoga Mat on Hand
Prices start $16 and go up to $94 for a gym mat

To get your fill of downward dogs and backward bends, look no further than the vast selection of yoga courses available online. All you'll need is nominal clothing (Pjs are fine) and a good yoga mat. If yoga is not your jam, you can still get a lot of use from having padded mat on hand for stretches, sit-up, push-ups or any general light weight lifting or workout. Up your home gym game by super-sizing to a six-foot by four-foot gym mat so you never have to think about being near the edge of your mat.
6. Build Your Core With an Exercise Ball
Prices start at $16 and up
We love an exercise ball for so many reasons, but mostly because it serves a dual purpose. Not only does it serve as a great tool for strength training by isolating movements while building your strength and balance, but it can also double as an office chair that targets your core while you're typing away on the computer or watching television.
7. Take a Seat on a Recumbent Bike
Reg. Price: $329.99
If you're missing your spin class, raise your hand. The next best thing is an at-home exercise bike. This option comes with a steel frame and can support up to 275 pounds.  Use the large LCD display that shows your mileage, speed, calorie burn, heart rate, and time to keep track of your workouts.
---
Make sure you don't miss a price drop or sale on your favorite piece of exercise equipment by setting a Deal Alert. We'll let you know as soon as a new deal posts to our forums. Additionally, check out our Fitness Equipment Deals page for all the currently available sales and coupons.
Up Next:
Our editors strive to ensure that the information in this article is accurate as of the date published, but please keep in mind that offers can change. We encourage you to verify all terms and conditions of any product before you apply.