Zoom In on These Black Friday DSLR and Mirrorless Camera Deals in 2021
Huge savings we can be thankful for from top brands like Sony, Canon, Nikon and more.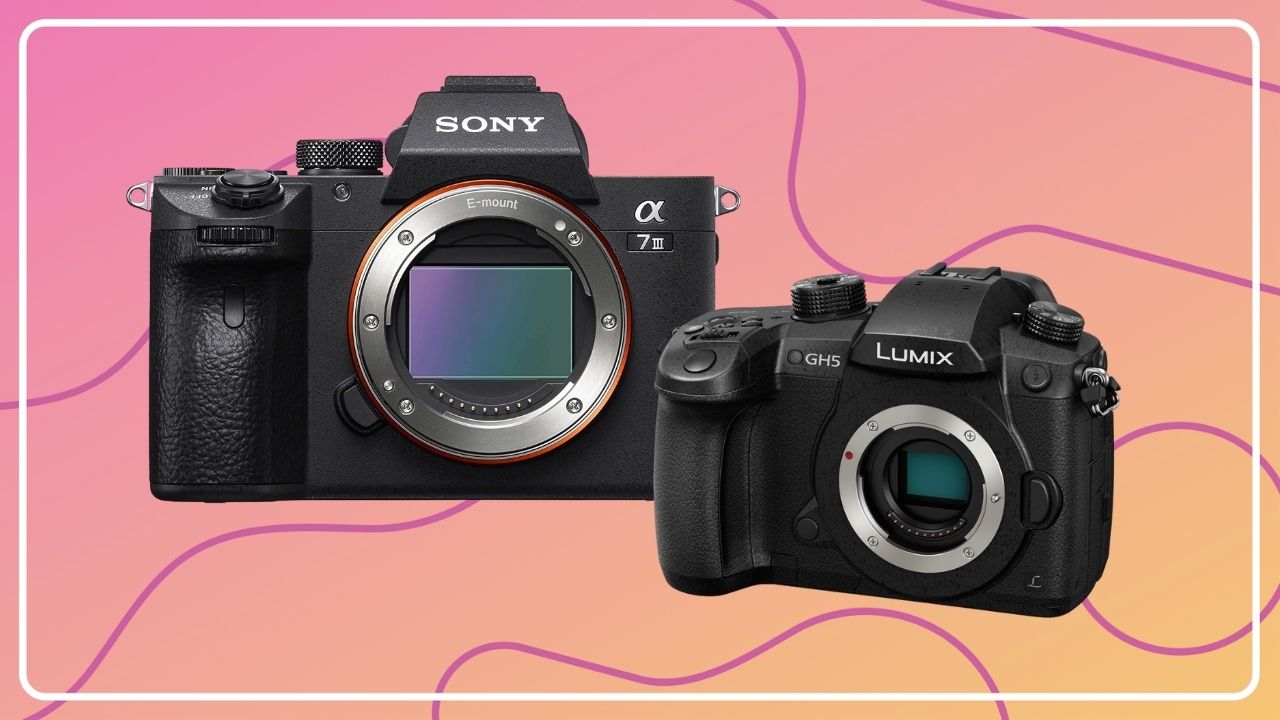 A picture tells 1,000 words, but you don't have to shell out thousands of dollars to take one. This Black Friday season, we are expecting big discounts and price cuts on high-quality cameras from brands like Canon, Nikon, Sony, Olympus, Panasonic and more. We've rounded up some of the best DSLR and mirrorless camera deals from Black Friday last year along with our predictions on camera sales coming up next month.
When Do Black Friday Camera Deals Begin?
As with the trend of recent years, retailers have released Black Friday discounts as early as the start of November, with even more deals dropping during the actual shopping extravaganza, which is on November 26th this year. We may see some retailers start their Black Friday sales even earlier in October to ease potential supply and shipping constraints caused by the pandemic. In fact, Amazon has already started rolling out early Black Friday deals for shoppers looking to get a head start this season.
Stay on top of the latest camera sales this Black Friday by creating a Deal Alert so you know exactly when deals drop.
Which Cameras Go On Sale During Black Friday?
Black Friday is the best time to shop for digital cameras because retailers usually offer incredible deals from the most popular camera brands. You can expect to find bargain prices for a wide range of cameras, including cameras for beginners, DSLR cameras, mirrorless cameras and top-of-the-line cameras for professional photographers. Whether you're looking for a high-end camera that will take the cleanest photos possible or you just need something to capture the holiday memories, there's likely a camera deal for you.
Where Can I Find the Best Camera Deals for Black Friday 2021?
If you're looking for some new photo gear to capture the magic of the holidays, you will likely find the best Black Friday camera sales from retailers like Amazon, B&H Photo Video, Adorama and Walmart. These retailers will have a wide assortment of camera brands and models to choose from. To make your Black Friday shopping easier, sign up for a Deal Alert and be instantly notified when the best camera deals are released.
Best Black Friday Camera Deals and Discounts (from 2020)
Canon EOS Rebel T7 DSLR Camera and EF-S 18-55mm IS II Lens Kit

Last Year's Sale Price: $439.00 | Regular Price: $768.60
The Canon EOS Rebel series is one of the most budget-friendly line of cameras out there. The Rebel T7 offers plenty for beginners, especially in the realm of convenience. These include built-in Wi-Fi, built-in NFC, remote shooting and wireless printing. All you need is the Canon Camera Connect app on your smartphone to utilize all these capabilities. If you plan on making short films on a budget, this camera can do the job at 1080p up to 30 FPS or 720p at 60 FPS. The Canon EOS Rebel T7 is an excellent bang for your buck at this discounted price.
This camera comes with two purchase options. You can either opt for the camera and lens only for $439 or bundle it up for just $40 more. The bundle includes memory cards, a flash, editing software, and a camera backpack. If you can spare the extra cost, then the bundle is definitely worth it.
---
Fujifilm X-T200 with XC 15-45mm F/3.5-5.6 Lens

Last Year's Sale Price: $519.00 | Regular Price: $819.00
As a top choice for beginners, this mirrorless camera is very travel-friendly and the body itself only weighs 13 ounces. For fans of the old school camera look, its retro design stands out in this modern era. This bundle is ready to go right out of the box and comes with a LitraTorch 2.0 LED light. To inspire your creativity, the LED also comes with a number of color filters so you can make your photos even more interesting. You also get a cleaning kit to ensure that every shot is crystal clear.
This bundle is currently out of stock.
---
Fujifilm X-T3 Camera with XF 16-80mm F4.0 R OIS WR Lens

Last Year's Sale Price: $1,499.00 | Regular Price: $1,999.00
If you're ready to take your photography to the next level, Fujifilm's X series cameras are a worthwhile upgrade. The X-T3 is one of the most popular choices in the line and it is the first to feature a new back-illuminated sensor. This structure uses a unique color filter array to enhance image quality while maintaining a high S/N ratio. For photographers who enjoy capturing live-action events, the X-T3 offers an impressive 30 FPS of continuous shooting and also features a Sport finder mode. This deal comes with an accessory kit as well as a full suite of photo editing software.
---
Fujifilm GFX 50R Medium Format Mirrorless Camera (Body Only)

Last Year's Sale Price: $3,499.00 | Regular Price: $4,499.00
Offering versatility in a small vintage package, the GFX 50R is a go-to camera for many looking for more post-processing freedom. In the device, you will find an X-Processor Pro that helps draw out the very best of the 51.4MP sensor. Not only does this powerful processor enhance your pictures but it optimizes performance in Fujifilm's unique Film Simulation modes to reproduce the most stunning colors in your video. If your shooting style is slow and methodical, then this may be the companion for you.
---
Sony Alpha a7 III Mirrorless Digital Camera Body with Accessory Kit

Last Year's Sale Price: $1,458.00 | Regular Price: $1,998.00
If you're looking for a well-rounded camera to shoot and record, then the Sony Alpha a7 is a great place to start. Built with improved speed and performance in low-light conditions, it is harmoniously suited for landscape shots and still images. For capturing a moving subject, this camera can fire at a continuous shooting rate of 10 frames per second. The Sony Alpha a7 is not just adept at photography. The device can help you start up that Youtube channel you've always wanted with 4K recording up to 30 fps or 1080p up to 120 fps.
This kit comes with a 64GB SD card, a spare battery, an external battery charger, and a camera bag. If you would like to purchase a lens with this camera, B&H also has some options to bundle one on the product page. This record low price isn't for everyone, however. The $540 savings is exclusive to qualifying members of B&H EDU Advantage. To verify your eligibility, just follow the link here. For those that don't fall in that category, you can still enjoy $300 off this mighty megapixel machine.
---
Sony a7R II Full-Frame Mirrorless 42.4 MP Camera – Body Only

Last Year's Sale Price: $1,298.00 | Regular Price: $3,199.99
We love Black Friday because of the high probability of finding something for half off. Well, this impressive Sony a7R II is available from BuyDig at a smile-inducing 59% discount. This camera is loaded with features but this price makes it suitable for people just entering the hobby. With all its capabilities, you won't tire of it soon and this Sony a7R II can be your companion as you transition into a photo pro.
This item is currently out of stock.
If you happen to be a student or educator, you can save even more on this heavily discounted Sony camera. Just fill out the verification form and you can snap an additional 10% off, making the device just $1,168. Shipping is free and you have 45 days to make returns if the product is not to your liking.
This education discount can also be applied to other Sony camera sale items available on BuyDig. To see the full list, check out the original deal post here.
---
Canon EOS RP 26.2MP Mirrorless Camera Bundle

Last Year's Sale Price: $999.00 | Regular Price: $1,399.00
Bundles are a great way to save and this one comes with everything you need from shooting to post-production. There are a total of 15 items included in the package: a RF 24-105mm F4-7.1 IS STM lens, battery accessories, memory card accessories, camera bag, cleaning kit and even software. This camera is popular among beginners because it is light, compact and extremely travel-friendly. Once you're done capturing life's precious moments, you can touch them up with a full suite of programs from Corel including AfterShot Pro 3, Painter Essentials 7, VideoStudio and more.
This deal is temporarily on backorder, but you can lock in the price and get it shipped to you as soon as there is stock.
This deal is also eligible for 3x Adorama rewards points. This kit can earn you 2,997 points which is essentially $30 off something in the future. You can enroll in Adorama Rewards by creating a free account on its website.
---
Panasonic LUMIX GH5 4K Mirrorless Camera

Last Year's Sale Price: $1,297.99 | Regular Price: $1,997.99
Showing off a rating of 4.8 out of 5 stars, this LUMIX GH5 camera is a go-to for many professional photographers and even videographers. Heralded by some to be the best camera under $2,000, this device can record 4K video at 60 fps or 1080p up to 180 fps. With extensive battery life and comfortable ergonomics, you can shoot to your heart's content for hours on end. Reviewers already agreed that the MSRP is a great bang for your buck, so this discounted price may be hard to pass up.
As usual, Prime members get free shipping on this product and you can get an additional 5% back when you purchase with an Amazon credit card.
---
Want to stay up to date on all the latest Black Friday camera deals? Set up the Slickdeals browser extension to be notified anytime there's a sale on the product you're eyeing. Download our Slickdeals App to get push notifications on deals as they are posted by our deal experts.
Our editors strive to ensure that the information in this article is accurate as of the date published, but please keep in mind that offers can change. We encourage you to verify all terms and conditions of any product before you apply.