Best Flight Deals from Chicago for the Holidays
Plan your winter getaway before the runways freeze over.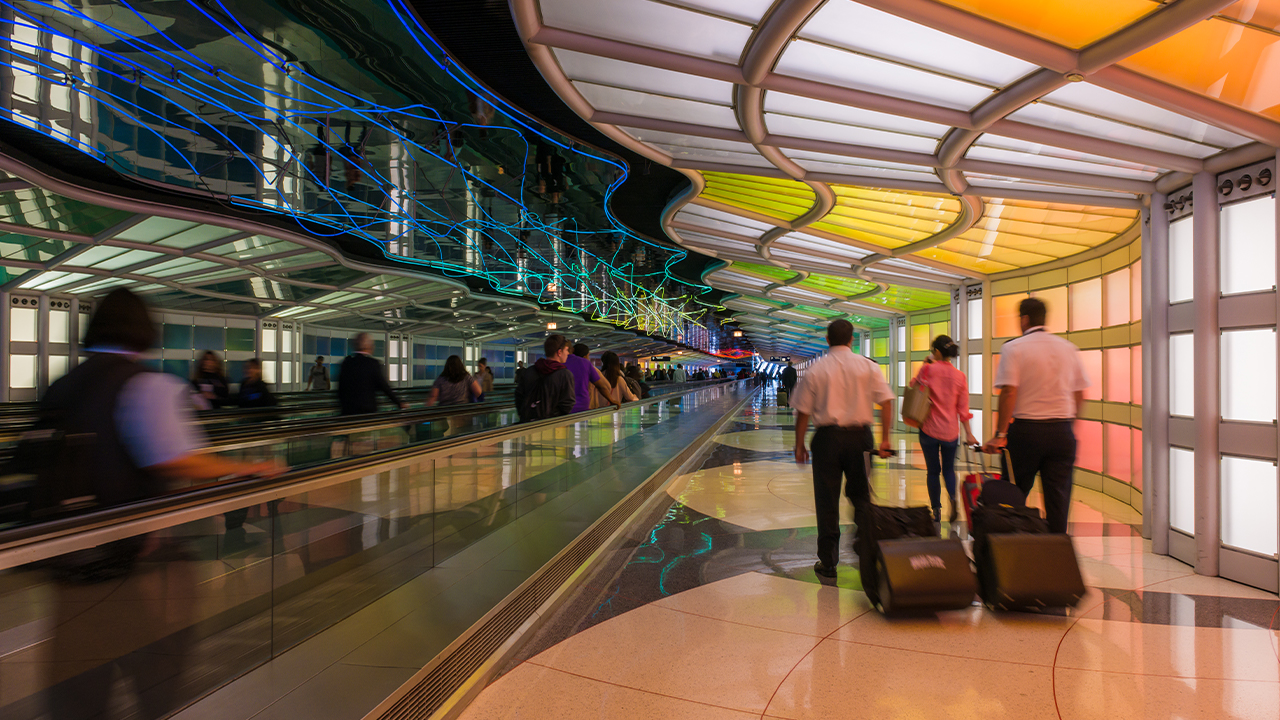 The holiday season is the one time of year where we can all enjoy each other's warmth and company as we collectively celebrate wintertime in all of its snowy and serene splendor. Unless you live in Chicago.
If you're are already plotting your escape from the sharp winds and bitter cold, that's okay, self-preservation does not make you any less festive.
In the spirit of the holidays, most of these flight deals are specifically priced for the month of December. But don't let that stop you from tweaking your Skyscanner search to see how things look for the early months of next year. You might find a fun present for your 2020 self!
Chicago to Orlando, Florida – Roundtrip, Nonstop

Travel Dates: December 2019
Price: From $67 roundtrip
Pro Travel Tips: As you might expect, this flight gets pricier closer you get to Christmas. Expect to spend $200 or more if you decide to travel closer to the day itself.
Otherwise, an outbound flight from Chicago will most likely cost $50 or less if you depart in the first half of the month. Perhaps it's time to take a strategically planned trip to Disney?
Chicago to Austin, Texas – Roundtrip, Nonstop

Travel Dates: December 2019 – May 2020
Price: From $97 roundtrip
Pro Travel Tips: For those who have no choice but to fly near Christmas, this is one of the cheaper trips available. If you leave Chicago on the 19th and return on the 26th, your roundtrip flight only costs $137.
Alternately, skip right past Christmas and scoop some airfare to SXSW, as this deal is good through May of next year. We can't help you with the price of those South by tickets, unfortunately.
Chicago to Paris, France – Roundtrip, One Stop

Travel Dates: December 2019
Price: From $322 roundtrip
Pro Travel Tips: It's best to leave Chicago mid-month to access these prices. For those who aren't necessarily trying to fly to Paris for Christmas, you can get similar prices on select dates in January and February as well.
Chicago to Punta Cana, Dominican Republic – Roundtrip, One Stop

Travel Dates: December 2019 – March 2020
Price: From $250 roundtrip
Pro Travel Tips: Due to this deal's wide window, you could conceivably skip a Chicago winter altogether and chase the sun to Punta Cana.
If you choose the most inexpensive flight offered through Copa Airlines, you'll be in transit for almost 15 hours because of the long layover in Panama City. For just $11 more, you can skip it and fly nonstop to the DR in four and a half hours through United.
Chicago to Beijing, China – Roundtrip, Nonstop

Travel Dates: December 2019
Price: From $469 roundtrip
Pro Travel Tips: Family? Holidays? We're not saying that it's advisable to drop everything and plan an impulsive week-long trip to China, but we are saying this is a remarkably low price for a flight to Beijing. Benjaminb1246 noticed a while ago that prices have already started to climb, and this flight is $40 more than it was last month.
Serra
recommends returning on a Monday or a Friday, but there are a few Saturdays that work as well.
Chicago to New Orleans, Louisiana – Roundtrip, Nonstop

Travel Dates: December 2019
Price: From $65 roundtrip
Pro Travel Tips: Take a load off in the Big Easy this holiday season with this cheap and quick flight
The lowest price is for a mid-month flight, but a peak Christmas travel time flight will run you around $125 to $150, depending on which day you leave. There is an incentive to stick around for New Years, though. Not only are the parties next level, but you will also save on your flight home.
Chicago to Cancun, Mexico – Roundtrip, Nonstop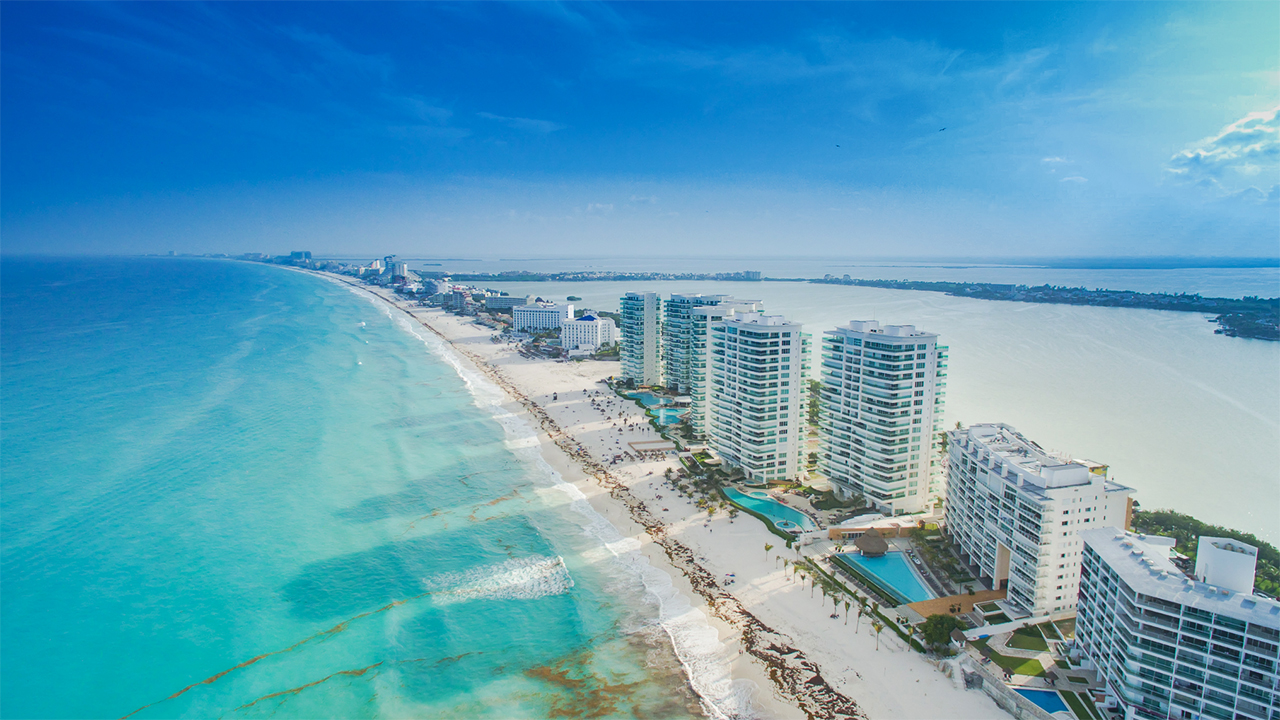 Travel Dates: January 2020
Price: From $170 roundtrip
Pro Travel Tips: This is more of a "present for a loved one" holiday flight than a "visit your folks" one. While you can fly for as cheap as $170, spending a meager $4 more will save you a hearty sum, as you will be able to fly American and avoid the Spirit carry-on upcharge.
While the best departure days are spread evenly throughout the month, the original poster serra warns that there are only two return days that allow you to replicate this low price — January 16th and 30th. Try to plan your trip around these days.
For extra travel protection or advice on how to turn your travel dollars into more vacations, check out our Credit Card Hub for the latest travel rewards cards sign-on bonuses.
And if you're looking for a more immediate discount, check out this popular deal from our Frontpage:
Search URL: https://slickdeals.net/newsearch.php?firstonly=1&pp=20&sort=newest&rating=frontpage&forumid%5B%5D=9&hideexpired=1&r=1
---
ncKxk_Yhu_A
Our editors strive to ensure that the information in this article is accurate as of the date published, but please keep in mind that offers can change. We encourage you to verify all terms and conditions of any product before you apply.