9 Companies That Make it Super Easy for You to Travel With Your Pet
Animal lovers, take note.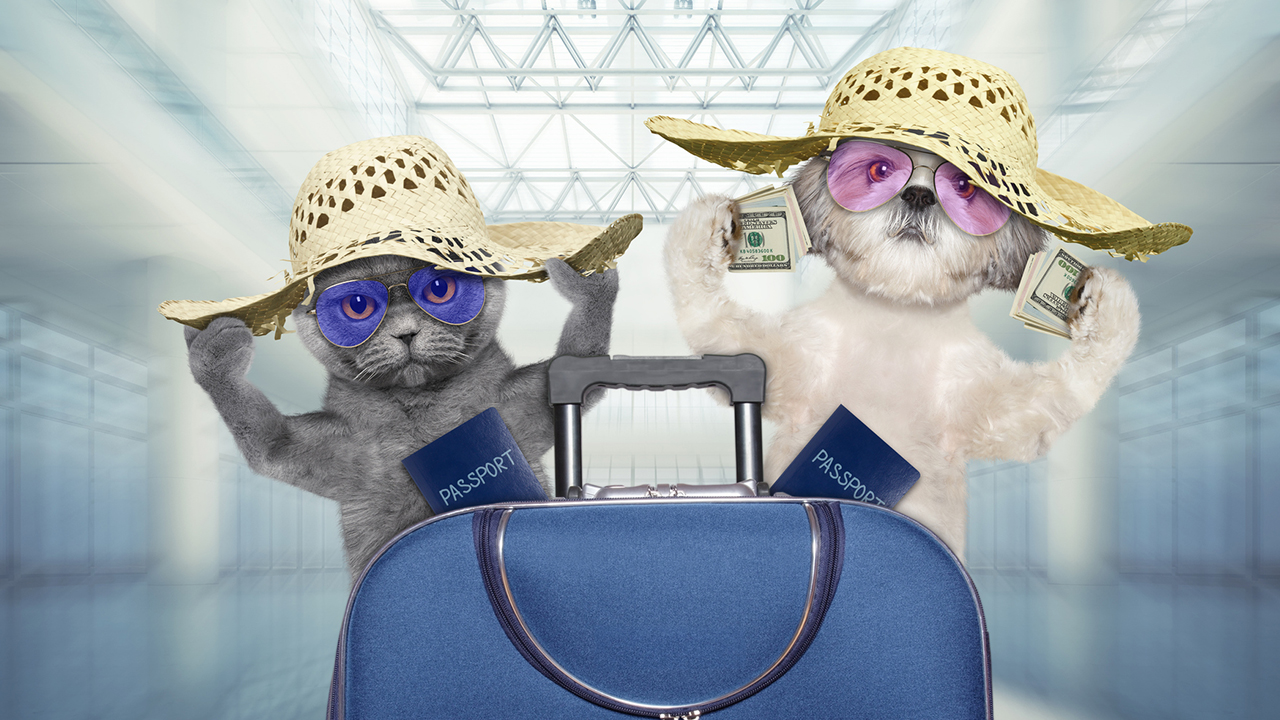 Nothing beats the joys of travel, but it's not quite the same when you have to leave an important member of your family behind. If you're a pet owner, you understand how difficult this can be.
Sadly, it's not always feasible to bring your fur baby along. Let's face it, most of the time hotels have strict pet policies and figuring out whether or not an airline will work with you is often not worth adding another layer of stress to flying.
The good thing is, it's almost 2020 and the list of pet-friendly companies continues to grow. For example, the Four Seasons has a separate room service menu for pets, while frequent travelers can even get extra miles for bringing a companion along on a JetBlue flight.
It's time to take advantage of these pet owner perks and start making travel memories with everyone you care about. Go ahead, scroll through and make note of the airlines, hotels, apps and more that can help you make the most of your next getaway.
Best Companies for Pet Travel
1. JetBlue

Bringing your furry friend onto a flight doesn't have to be a headache. With JetBlue, all you have to do is give the airline a heads up by checking it off in the extras section when booking your flight. Note, there is a $125 fee each way, but TrueBlue members earn 300 extra points per segment for adding a pet to a reservation.
Each customer can only bring one pet on-board, and it must fit in the FAA-approved pet carrier that will easily slide underneath the seat in front of you. For those headed to sunnier destinations, it's important to know that pets aren't allowed on routes to Jamaica, Barbados, St. Lucia, the Cayman Islands or Trinidad and Tobago. Additionally, there are a limited number of pets allowed on each flight, so make sure to plan ahead.
2. BringFido
Dog lovers, rejoice. You were able to bring your pal with you, so now what? Are there any parks nearby or restaurants in the area that allow pups inside?
Don't panic because BringFido is a platform that answers all the questions popping up in your head. The site and app provide a database of pet-friendly restaurants, parks, hiking trails and shopping destinations perfect for your trip. You can also find accommodations that allow dogs on BringFido without any booking fees. If you need a licensed veterinarian, sitter or groomer, that too is simply a click away.
3. Silvercar by Audi
Last year, the car rental service began its Four Feet Fleet program allowing pet parents to travel in style via the chic Audi A4 or Q5. If you'd like to bring your animal along with you, this is the form to fill out.
The request will cost you an additional $25 per day, and you can opt for a pet hammock in the car, but know that Silvercar is only available in select cities. Luckily, first-time drivers get 20% off with the promo code FIRST20.
4. Four Seasons
Whether it's in Washington D.C. or Dallas, some Four Seasons hotels across the country allow pets. There are different policies per property, so it's best to not take any chances — verify with the front desk ahead of time.
For instance, the fees and animal weight restrictions vary greatly. However, in Vancouver, be on the lookout for the hotel's separate room service menu which includes everything from dog biscuits to a cozy bed you can order straight to your room.
5. BarkHappy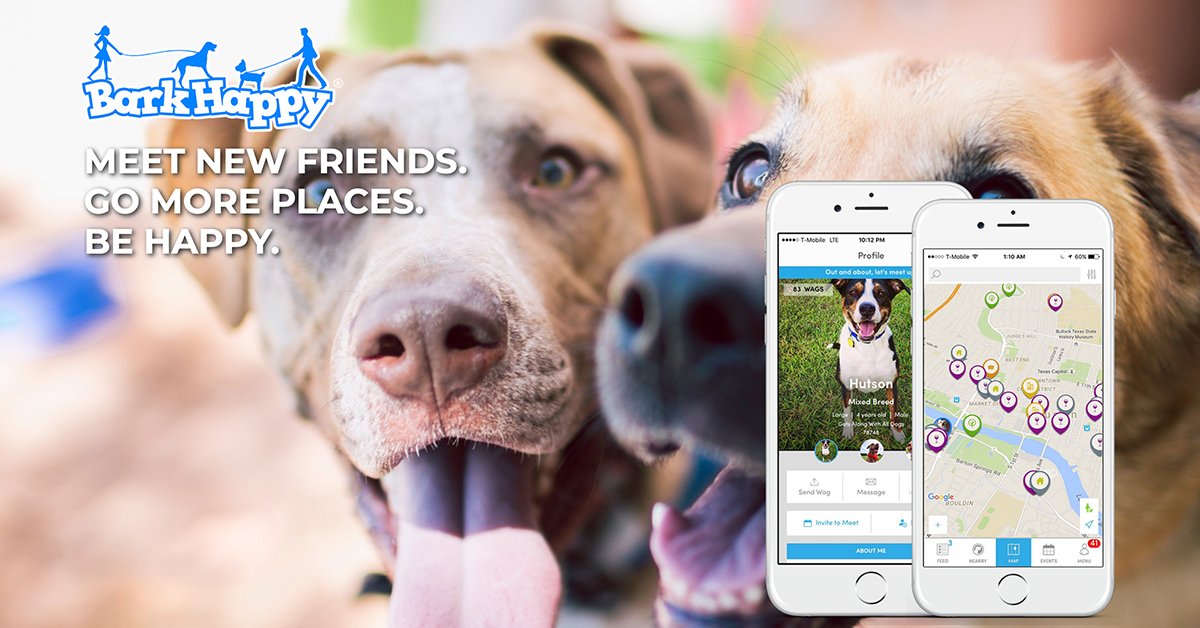 This app is all about connecting dog owners to one another. Through the BarkHappy app, you can find dog-friendly places close by or set up play dates with other dogs.
Additionally, it shows events with dogs in the area, or you could post something you're hosting. If you're trying to come up with something to do with your canine, download BarkHappy ASAP.
6. Red Roof Inn
At Red Roof Inn, pets always stay for free. A few ground rules include, guests can't leave their pet alone in the room and if you'd like to bring more than one animal along, you must check with the hotel first. This goes without saying, but don't be that person. Be sure to pick up after your pet.
As an added gesture of hospitality, pet travelers enjoy 15% off their next stay at any Red Roof location.
7. MyPet
Health is a priority when traveling and that includes your furry friends. MyPet has a VetFinder feature that locates the nearest veterinarian based on the zip code you're in. The site can also set pet medication reminders so you never forget to pick anything up again.
In addition, you can register to earn cashback rewards for purchasing certain medicines. And if you have extra time on your hands, there are health and wellness tips available that cover everything from being a new pet owner to nutrition plans.
8. Delta
For getaways further away, Delta is a popular pet-friendly choice. It costs $125 roundtrip within the U.S. and $200 for international travel, except Brazil which is only $75. Note, there are certain countries that don't allow any animal transportation, so do your research beforehand.
Keep in mind, your pet must be at least 10 weeks old for domestic travel and up to 16 for international destinations.
It's also on a first-come, first-serve basis and if you'd like to bring your friend into the Delta Sky Club lounge, the same in-flight rules apply. This means the pet must be in its appropriate carrier with the door secured as to not disturb other passengers.
9. PetCoach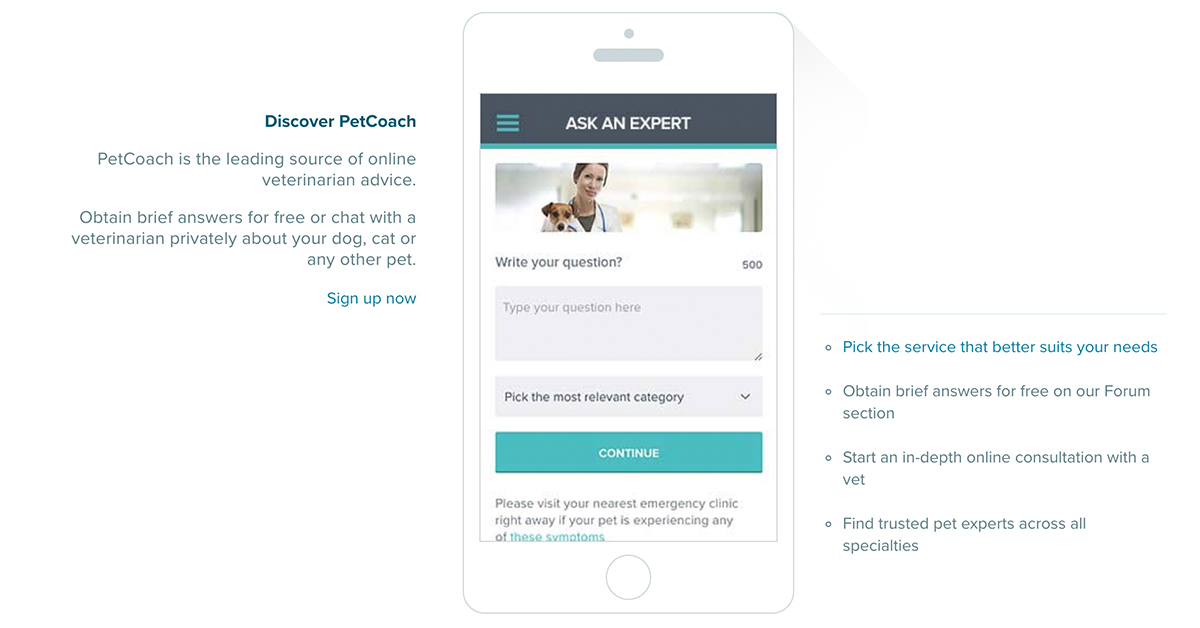 You never know what can happen when you're traveling. If an issue comes up, rest assured that you have help right in the palm of your hand. PetCoach provides free veterinary support 24/7, in case there's a problem.
You can submit an inquiry and get answers right away from a verified veterinarian or animal expert. Don't worry, the app isn't just for cat or dog lovers, it can help guinea pigs and fish and all other pet parents, too.
---
If you want to stay up-to-date on the latest discounts, make sure to set a Deal Alert with us.
UP NEXT: 
Our editors strive to ensure that the information in this article is accurate as of the date published, but please keep in mind that offers can change. We encourage you to verify all terms and conditions of any product before you apply.