How to Pick the Perfect Computer Monitor for Work Productivity
Make sure you're looking at the right features to get the job done.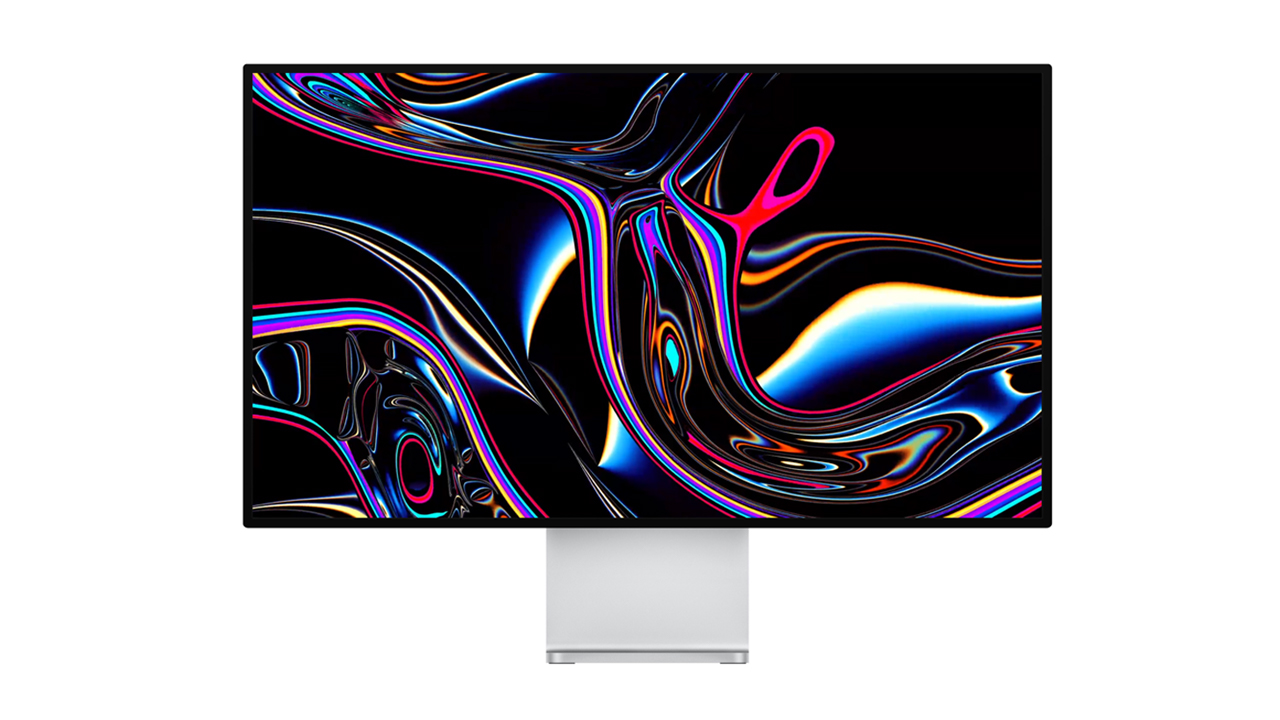 As the main interface to everything you do on a computer, the monitor is the one component that you should really invest in, as much as your budget allows. This is because while CPUs and graphics cards advance yearly, a monitor will last for several generations. 
There are plenty of monitors to choose from in the productivity category, but you'll want to ensure you focus on all the right specs. Will you be drafting documents and spreadsheets or are you working with exact color accuracy requirements? Do you need a stand or will you be using a mount? We're looking at what's important in the world of productivity monitors and featuring three of our favorite monitors for every pro.
What Resolution Should Your Monitor Use?
In terms of productivity, the more resolution the better. I would spring for 4K resolution without even considering lower resolution monitors. Prices on monitors have gone down a lot in the past year, and there's just no reason to accept 1080p screens.
What Type of Monitor Screen is Better?
Choosing a screen type will depend on what kind of work you're doing. If you're mostly just doing a lot of office productivity work, any cheap TN (twisted nematic) LCD display will do.
If color accuracy is critical, such as for photo or video work, you'll want to pay attention to calibration standards, like Adobe RGB, DCI-P3 color and other color standards. For these displays, higher-end IPS (in-plane switching) LCD monitors are your best bet. They are the only type of monitors that offer calibration to a wide variety of color standards. Monitors in the professional class will also typically come calibrated from the factory and provide you with the calibration results in the box.
You may have heard of OLED displays and all the hype around their punchy colors, but these panels are mainly used on phones and TVs, where you're not sitting for long periods on a static screen. OLED's burn-in issue keeps it from being a mainstream desktop monitor technology.
What's the Best Monitor Size?
Bigger is better when it comes to productivity. Get the largest monitor you can afford, but do avoid one thing: curved monitors. Curved displays came and went, and are 100% a fad. They don't typically use higher-grade panels and are not helpful when doing CAD and other design work.
Should I Care About Color Gamut Support?
All good modern monitors will come with at least 100% sRGB and near 100% Adobe RGB color gamut support. Better ones will also have DCI-P3 color gamut support. You'll want monitors that support these standards to ensure your monitor is displaying accurate colors in whatever work you do. While HDR is good for movies and media consumption, it's not going to be enough if you're planning to do serious art and video work.
*****
Our Top Three Picks for Productivity Monitors
The Best All-Around Productivity Monitor: Dell UltraSharp 4K USB-C U3219Q Monitor

Dell UltraSharp monitors have always been a crowd favorite. With simple design, plenty of connectivity options, and excellent panels, Dell knows what workers want. The UltraSharp U3219Q is a slick 32-inch 4K UHD monitor that supports everything a serious user would require: 95% DCI-P3, 99% Rec. 709, 99% sRGB, and DisplayHDR 400. These specs are good enough for even the most discriminating designer.
Dell's UltraSharp displays also come with other useful features, such as Picture-in-Picture, and Picture-by-Picture. You'll be able to connect two different machines and not have to keep switching between display inputs to keep a sharp eye on stock-tickers or other vital information.
While there are similar options from a few other companies, Dell's reputation for its UltraSharp monitors is indisputable. At $900, the Dell UltraSharp U3219Q isn't cheap, but as the old adage goes, you get what you pay for.
Buy the Dell UltraSharp U3219Q Monitor
The Best Productivity Monitor if Price Was No Object: Apple Pro Display XDR

At a whopping $5000, the Apple Pro Display XDR represents the pinnacle of productivity monitors — except it isn't a monitor for spreadsheets and word processing. Targeted primarily at designers, photographers and video editors, the Pro Display XDR is a 6K monitor with all the right checkboxes: 1000 nits, 1600 nits peak brightness, 1M:1 contrast ratio, 10-bit color depth, and DCI-P3 wide color gamut.
Unfortunately, even at $5000, the Pro Display XDR doesn't come with a stand. Most customers in this class will no doubt mount their monitors, but should you want one standing on your desk, you'll have to cough up an additional $1000 for Apple's stand. Fortunately, Apple does make you feel like you're getting your money's worth. The stand is supremely well designed and snaps on the back of the Pro Display XDR using magnets.
For those who aren't fans of glossy displays, Apple does provide a version of the Pro Display XDR with a nano-etched glass front panel for an additional $1000. Apple pitches it as being far superior to regular matte coatings, and from our own eyes, Apple's claim stands true. Users who opt-in for the nano-etched screen option will get the benefits of a matte display without the usual drawbacks, such as speckles and reduced contrast.
The Best Productivity Monitor that Can Also Handle Games: ASUS ROG Swift PG27UQ Gaming Monitor

At one-fifth the price of Apple's Pro Display XDR, ASUS's ROG Swift PG27UQ makes for a great productivity display that's also excellent at gaming. With color gamuts that come close to the Pro Display XDR, the only thing that the ROG Swift PG27UQ lacks is 6K resolution and brightness, but ASUS's display is still a bright and vivid display by any measure.
It may seem odd to use a 144Hz monitor like the ROG Swift PG27UQ for work duties, but once you feel what 144Hz is like compared to a 60Hz monitor, you won't want to go back. Any application you use will scroll and move much smoother. And the higher refresh rate is easier on your eyes for long sessions in calculating your company's balance sheet. 
Designers and producers will also appreciate the ROG Swift's PG27UQ's 4K resolution. Unless you're working in a serious production house editing high resolution RED footage all day, 4K ought to be plenty. And of course, when you're finished the day's work, ASUS's flagship monitor will be ready for any kind of gaming you throw at it.
Buy the ASUS ROG Swift PG27UQ Gaming Monitor
---
Find the right monitor at the right price by setting a Deal Alert. We'll let you know as soon as a new offer is posted to our forums. Additionally, you can browse our Monitor Deals page for all the latest price drops on monitors from a range of retailers.
UP NEXT:
Our editors strive to ensure that the information in this article is accurate as of the date published, but please keep in mind that offers can change. We encourage you to verify all terms and conditions of any product before you apply.