Best Credit Card Sign-Up Bonuses of January 2020: Compare Offers and Rewards
One of the best things about getting a new credit card is the potential to earn a lucrative sign-up bonus.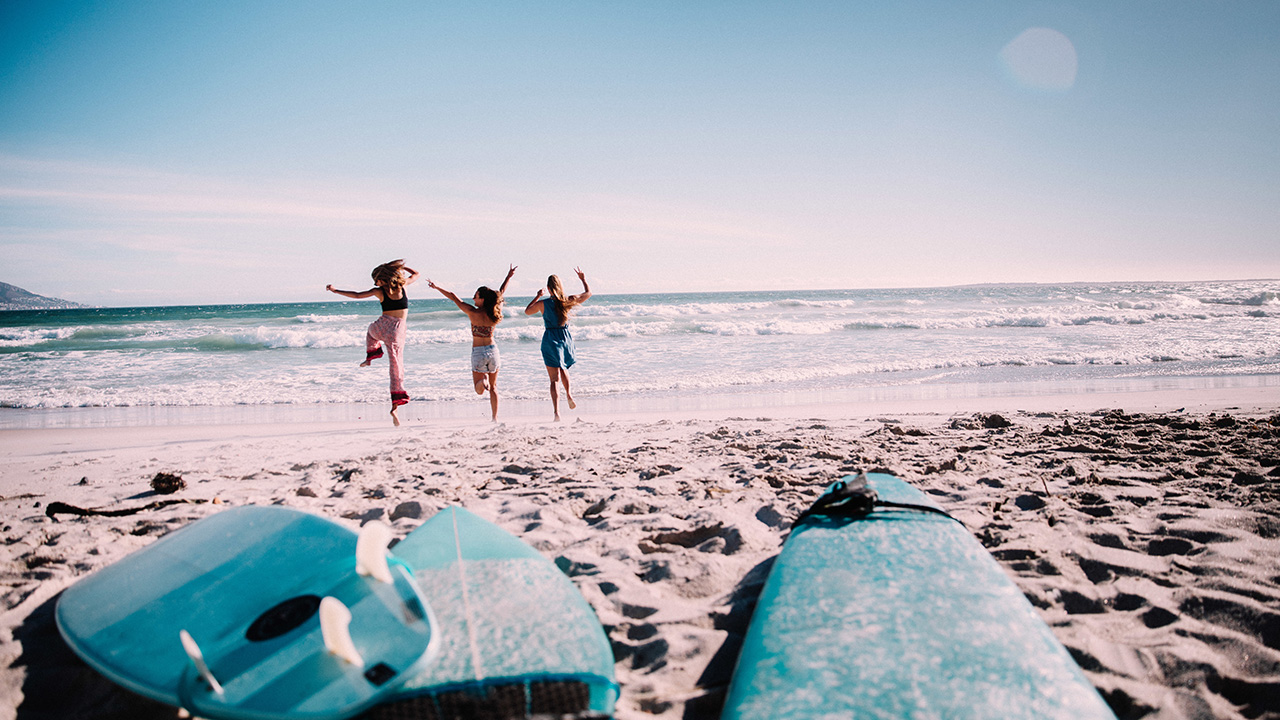 When using a rewards credit card, you are able to earn cash back, points or miles for each dollar you spend. But while it's always helpful to earn a couple of points on all of your purchases, it's even better to snag thousands of them at once, thanks to an impressive bonus offer.
Credit card bonuses are frequently available to new cardholders in exchange for meeting certain spending requirements. The best credit card bonus offers are often worth hundreds of dollars (or more), giving you a jump-start on your cash-back earnings and easily canceling out any annual fees your issuer may charge.
Popular Sign-Up Bonuses for New Cardholders
If you are considering a new credit card, take a look at the available offers below. They could easily net you hundreds of extra dollars in rewards, perhaps even on money that you planned to spend anyway.
Review the methodology our finance experts use to evaluate the best credit card sign-up offers in various categories.
Jump to the most frequently asked questions about welcome offers.
1. Best Travel Sign-Up Bonus: Chase Sapphire Preferred®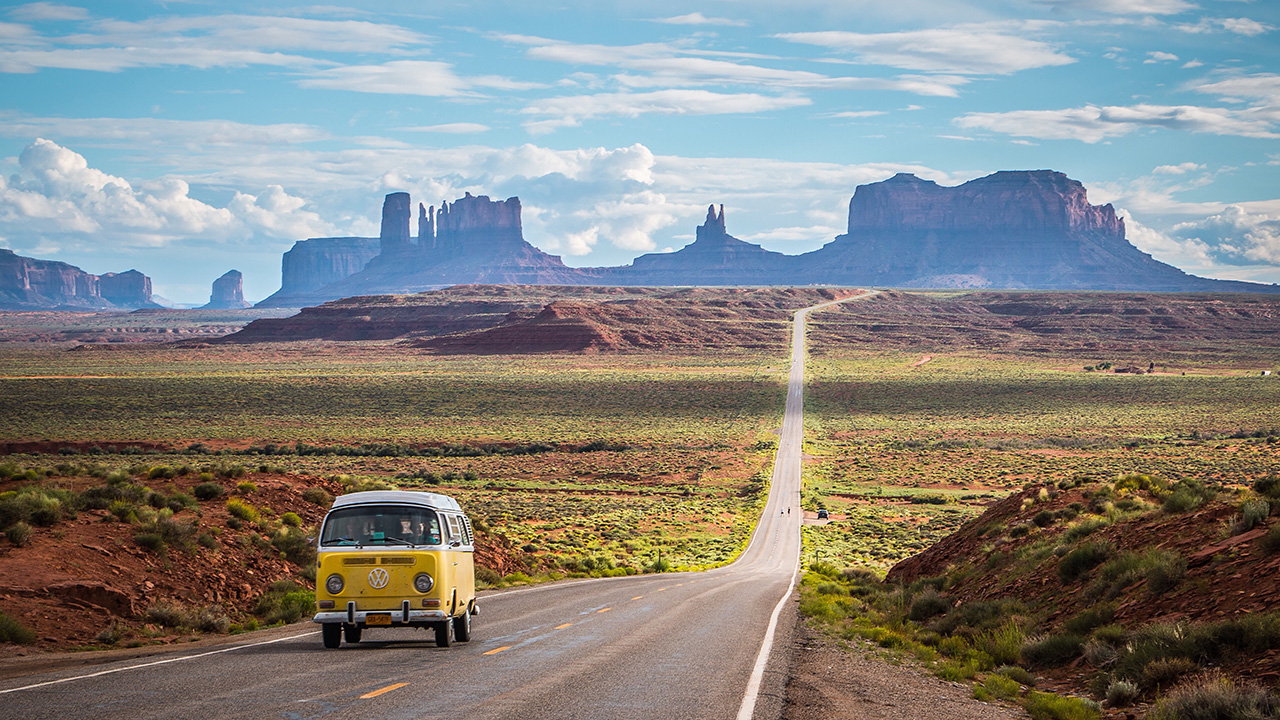 The Chase Sapphire Preferred Credit Card is currently offering 60,000 bonus points to new cardholders who meet a minimum spend requirements of $4,000 within the first three months of account ownership. If redeemed for a statement credit or gift cards, this is worth $600. However, if you redeem these points through the Ultimate Rewards portal, they are worth an impressive $750 toward travel.
Sign-Up Bonus: 60,000 bonus points who spend $4,000 during the first three months of account opening.
Rewards Rate: 2x points per dollar spent on travel and dining, 1x points on all other purchases.
Why We Like the Chase Sapphire Preferred: An excellent all-around rewards credit card, the Chase Sapphire Preferred is particularly beneficial to travelers. It not only earns 2x points on dining and travel purchases but earned rewards can be redeemed in a number of ways, including airfare and hotel stays through partner companies when you transfer your points.
When traveling, this card protects you with benefits such as trip delay and cancellation coverage, luggage delay and lost luggage protection, and even primary rental car coverage. There are no foreign transaction fees to worry about, making this an easy card to use no matter where you're going.
You can also transfer your points to a number of partner airlines and hotel chains, using them toward award flights and stays. Depending on how and where you transfer these miles, this could make your points even more valuable.
Who Should Use This Card? Travelers and cash-back fans.
Annual Fee: $95
2. Best Cash-Back Sign-Up Bonus: Capital One Venture Card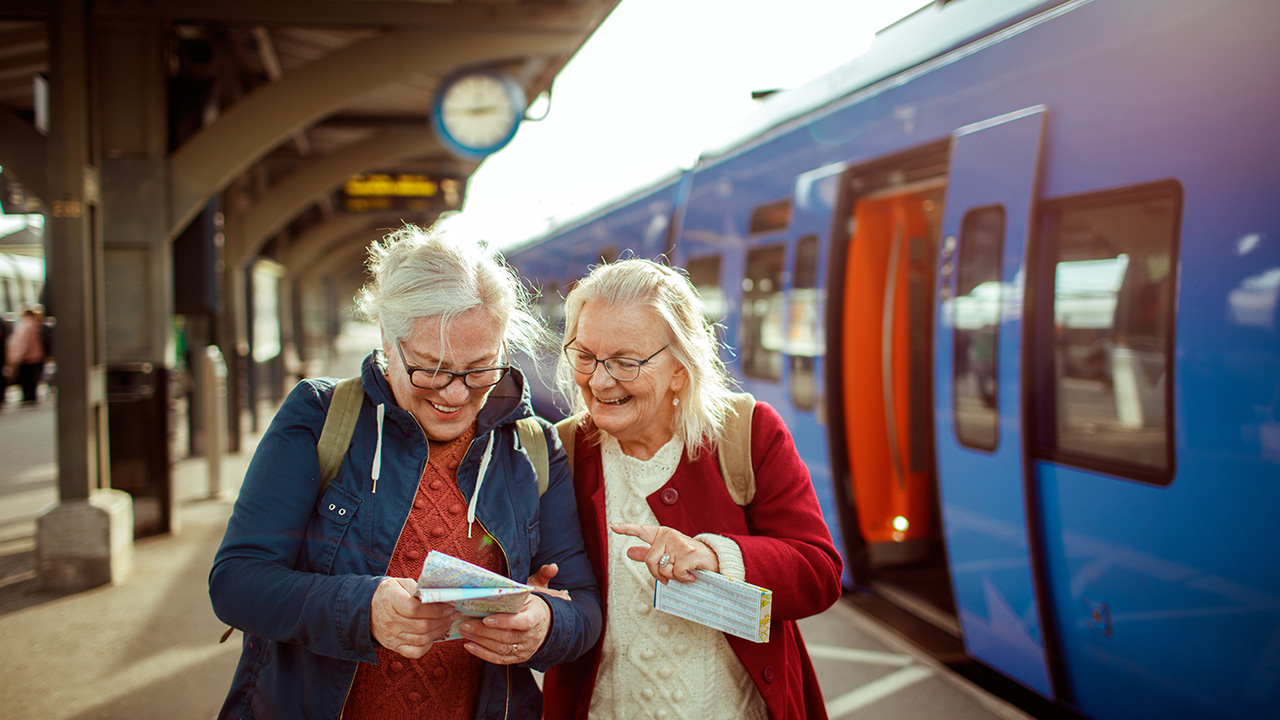 Rather than worrying about where you'll earn the most rewards with your spending, the Capital One Venture makes it easy: You'll rack up 2x points per $1 spent everywhere, no matter what you're buying. And, by spending $3,000 in the first three months that your account is open, you'll snag 50,000 bonus miles.
Sign-Up Bonus: 50,000 bonus miles after spending $3,000 in the first three months. You can redeem these miles — a value of $500 — for things like flights, hotel stays, rental cars and more. If you want, you can even transfer miles out to any of Capital One's travel partners.
Rewards Rate: 2x miles per dollar on all purchases.
Why We Like the Capital One Venture Card: It's easy to redeem points earned with the Capital One Venture Card: Simply log into your account and see the eligible travel purchases you've made with the card in the last 90 days. Select the ones you want to redeem points toward, and your account will be credited. If you'd rather use points for things like valuable award flights or hotel stays, you can transfer them out to one of 12 current travel partners.
The card charges no foreign transaction fees, and your rewards don't expire as long as your account remains open. Plus, you'll receive a credit of up to $100 to cover Global Entry or TSA PreCheck enrollment fees.
Who Should Use This Card? Travelers who want flexibility and flat cash-back rates.
Annual Fee: $0 intro for the first year, $95 afterwards.
3. Best Premium Travel Sign-Up Bonus: The Platinum Card® from American Express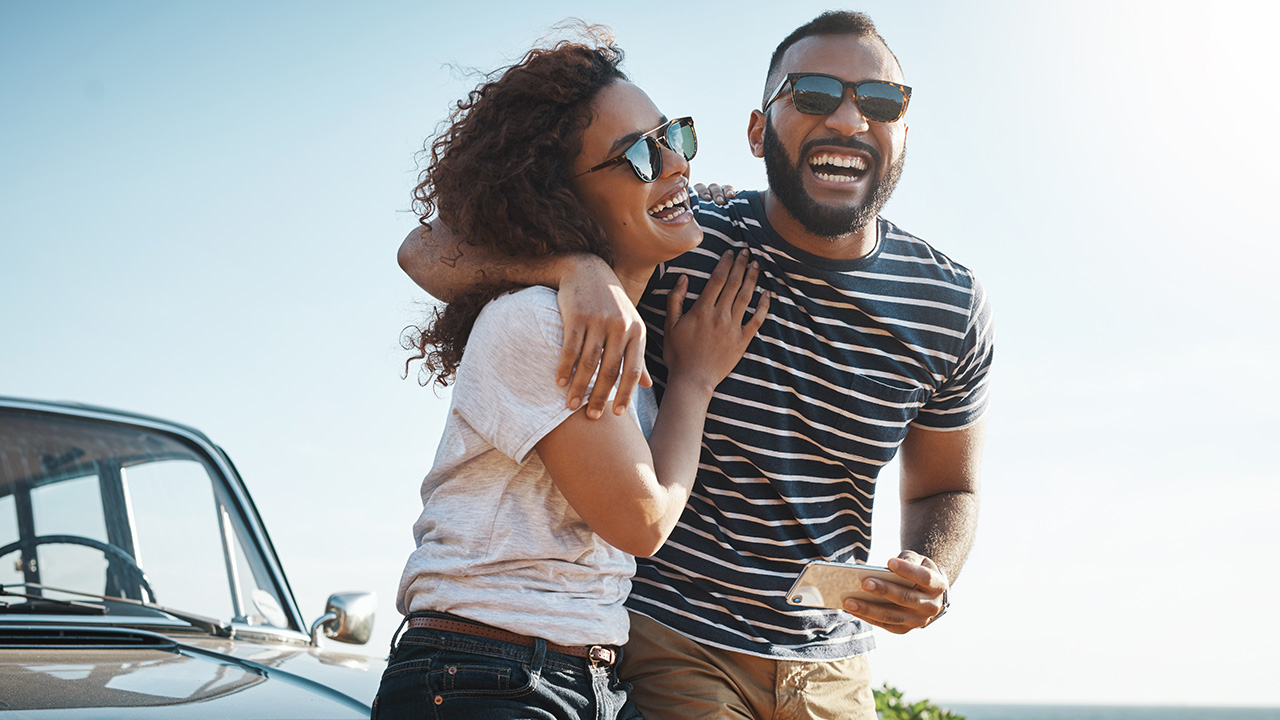 Arguably the most premium travel card available, the Platinum Card from American Express also offers one of the best intro bonuses and perks on the market today.
Sign-Up Bonus: 60,000 Membership Rewards points after spending $5,000 in the first three months of card ownership. The value of these points varies depending on how you redeem them. They are worth $360 as a statement credit, up to $600 toward gift cards, or as much as $1,200 when transferring them to hotel or airline partners.
Rewards Rate: 5x points for flights and prepaid hotels booked through American Express Travel.
Why We Like the Platinum Card From American Express: The annual fee on this card sounds painful but is easily recouped by a variety of premium features. With this card, you'll get luxury airport lounge access with the Global Lounge Collection, a $200 annual airline credit, up to $200 a year in Uber credits, up to $100 a year in Saks Fifth Avenue credits, and elite status with a number of hotel and rental car companies.
Who Should Use This Card? The Platinum Card is best for travelers who enjoy a luxury experience.
Annual Fee: $550
4. Best Airline Sign-Up Bonus: Citi® / AAdvantage® Platinum Select® World Elite™ Mastercard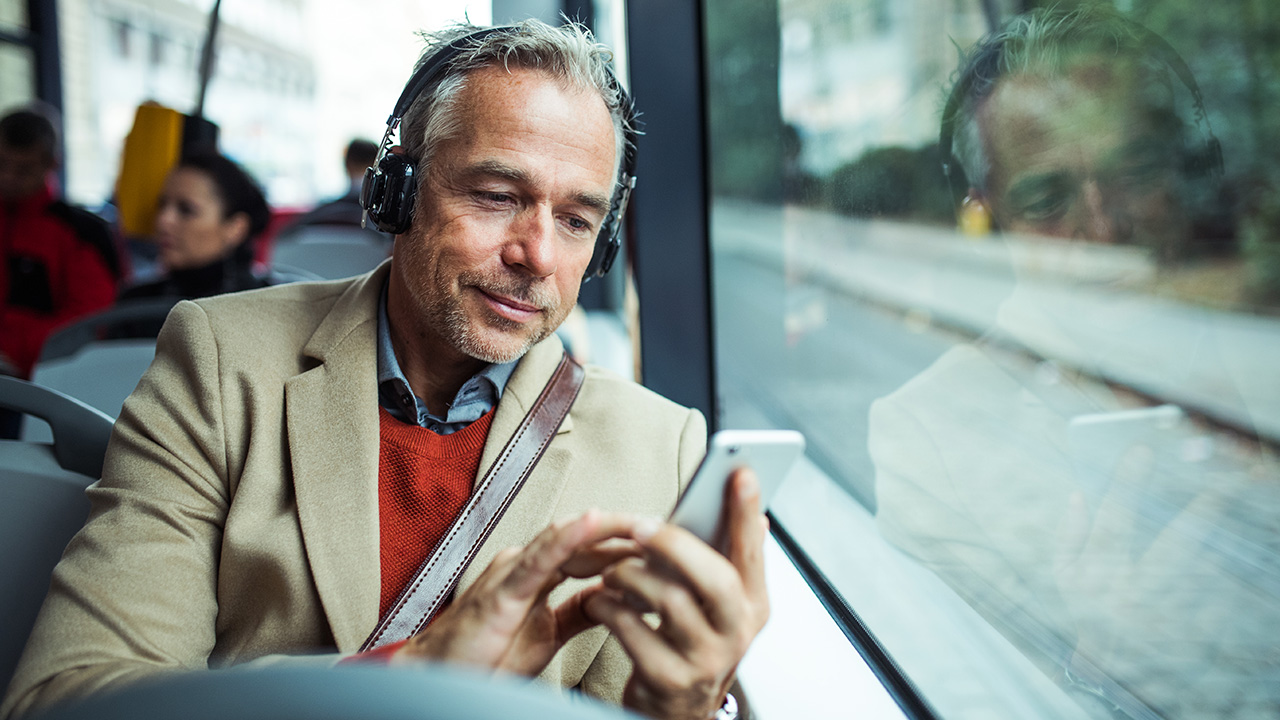 Some cardholders want a credit card that rewards them for staying loyal to one particular airline. If American Airlines is your airline of choice, you can't go wrong with the Citi/AAdvantage Platinum Select World Elite Mastercard.
Sign-Up Bonus: 50,000 AAdvantage miles to new cardholders, after making $2,500 in purchases within the first three billing cycles. These miles can be redeemed for American Airlines award flights; depending on where you plan to travel, this could be as many as four flights within the contiguous U.S. and Canada.
Rewards Rate: 2x points per dollar spent with American Airlines and at restaurants and gas stations.
Why We Like the Citi/AAdvantage Platinum Select World Elite Mastercard: American Airlines has a simple award flight chart with affordable redemptions, whether you're looking to fly here or abroad, in economy or first class. With this card, you'll also enjoy priority boarding on all American Airlines flights, the first checked bag free for you and up to four travel companions, and the ability to earn a $125 American Airlines credit. Also, cardholders won't pay foreign transaction fees.
Who Should Use This Card? Families and American Airlines travelers who enjoy (free) award flights.
Annual Fee: $99 (waived for first three months)
5. Best Hotel Sign-Up Bonus: Marriott Bonvoy Bold™ Credit Card
If you want a branded hotel credit card — allowing you to easily earn status and enjoy perks at a specific hotel chain — the Marriott Bonvoy Bold Credit Card might be the right choice.
Plus, new cardholders can earn 30,000 Bonus Points after spending $1,000 in the first three months of account ownership. These points can be redeemed for up to six free nights at Marriott properties, allowing you and your family the opportunity to save hundreds while traveling. Oh, and if you redeem four nights' worth of points, Marriott will give you a fifth night free — meaning that you could technically enjoy seven free nights from this bonus alone!
Sign-Up Bonus: 30,000 bonus points after spending $1,000 during the first three months of opening an account.
Rewards Rate: 3x points for every dollar spent at Marriott hotels, 2x points on travel purchases, and 1x point for everything else.
Why We Like the Marriott Bonvoy Bold: There is no annual fee with this card, making it perfect for budget-conscious travelers. You'll enjoy Silver Elite status, too, which means late checkouts, free Wi-Fi and more.
There are no foreign transaction fees and you'll enjoy purchase protection, baggage delay insurance, lost luggage reimbursement and complimentary Visa Concierge access.
Who Should Use This Card? Budget-conscious families and frequent travelers.
Annual Fee: $0
6. Best Business Travel Sign-Up Bonus: Bank of America® Business Advantage Cash Rewards Mastercard®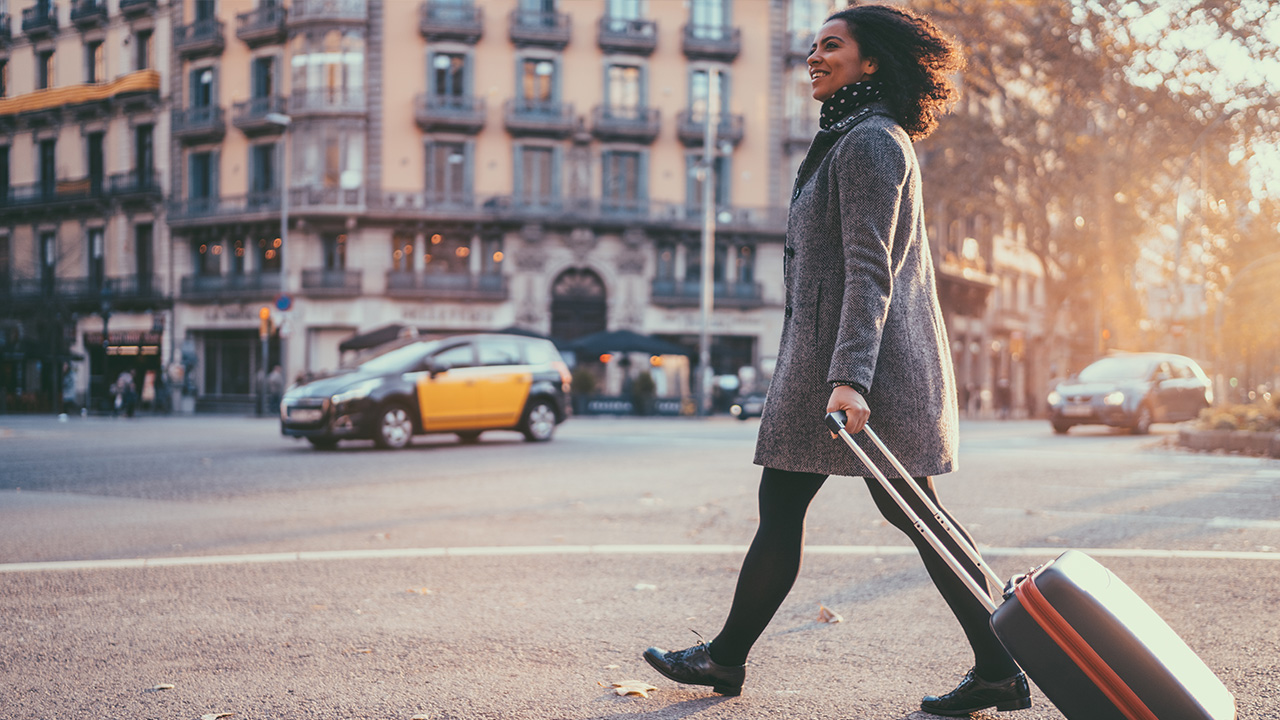 The Business Advantage Cash Rewards Mastercard is as simple as it gets: Spend $3,000 in the first 90 days of owning the card, and you'll get a $300 online statement bonus. This no-annual-fee business card offers great rewards that you choose.
Sign-Up Bonus: $300 bonus cash after spending $3,000 in the first 90 days of account ownership.
Rewards Rate: 3% cash back in the category of your choice. Pick one category each year between gas stations, office supply stores, travel, television/telecom & wireless, computer services, or business consulting services. Earn another 2% back on dining (on up to $50,000 in combined spending), plus 1% back on everything else you buy.
Why We Like the Bank of America Business Advantage Cash Rewards Mastercard: When it comes to cash back, there's no fuss, no hassle and no worry about redeeming points. Just spend, earn rewards and get a like-cash credit added right back to your bill. It can even be deposited into your Bank of America checking or savings account, if you'd prefer.
Who Should Use This Card? Business owners on the go.
Annual Fee: $0
7. Best Business Cash-Back Sign-Up Bonus: Ink Business Cash℠ Card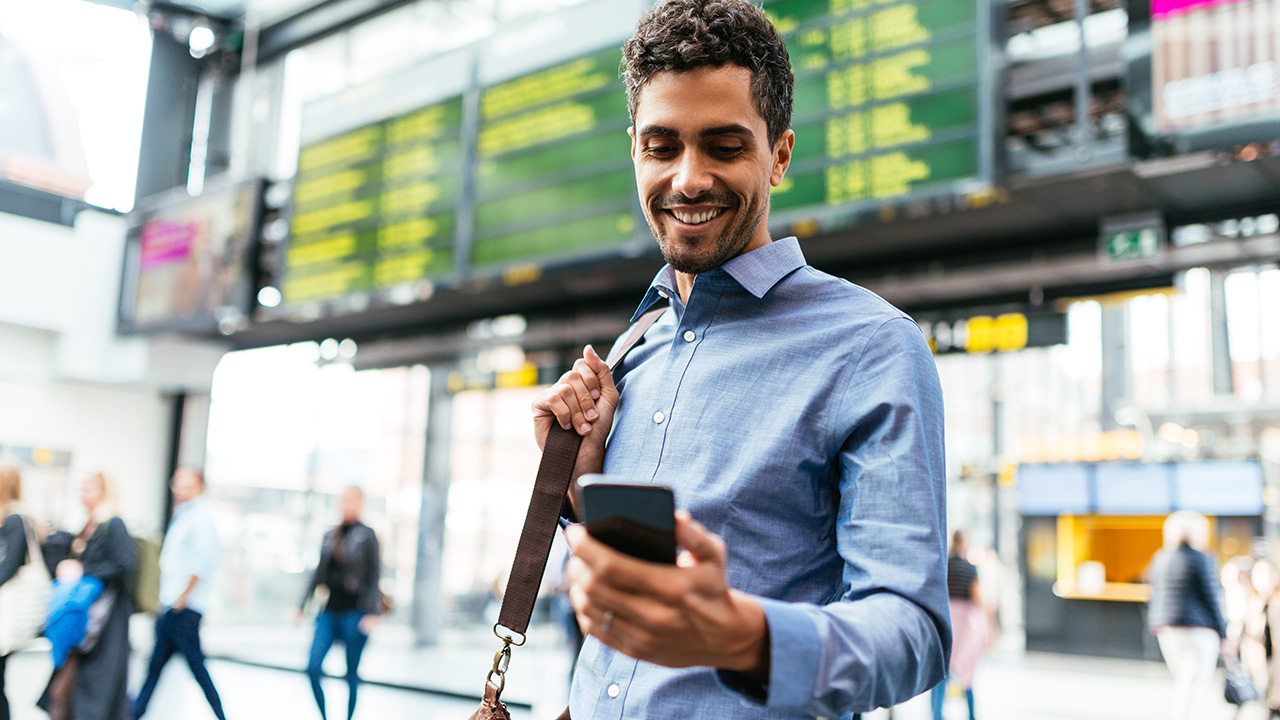 Your business expenses never end, so you might as well snag as many rewards as possible from them. With the Ink Business Cash Card, you can earn a $500 bonus after spending $3,000 in your first three months from account opening. No need to worry about miles or points redemptions, either: the bonus statement credit makes it simple and painless.
Sign-Up Bonus: $500 cash bonus after spending $3,000 in your first three months from account opening.
Rewards Rate: 5% cash back on office supply store purchases and internet/cable/phone service ($25,000 annual cap). Plus, you'll earn another 2% cash back on gas and at restaurants (up to a combined $25,000), and an unlimited 1% back on everything else.
Why We Like the Ink Business Cash Card: Employee cards are available at no additional charge and there is no annual fee. Plus, you'll enjoy protections like primary rental car coverage and purchase protection, as well as extended warranty coverage, when using the card.
Who Should Use This Card? Business spenders.
Annual Fee: $0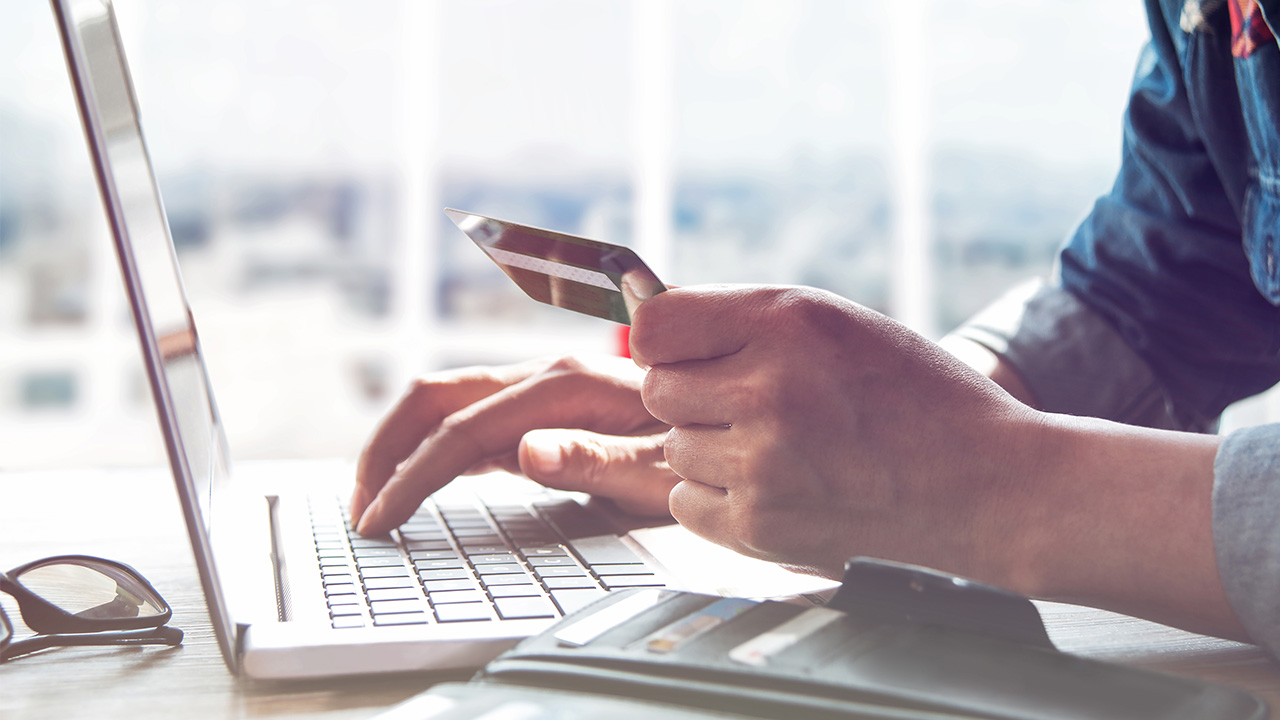 Methodology: How We Picked the Best Credit Card Bonus Offers of 2020
While the right rewards credit card for you will depend on a number of factors, these are some of our favorites right now that are also offering enviable sign-up bonuses.
EARN: Use the Best Credit Cards for Buying Groceries to Save Money at the Supermarket
We considered a number of factors when choosing these cards, including the value of the bonus, redemption options and whether or not the card charges an annual fee. To help ensure that the card is a great choice for you beyond that initial bonus, we also looked at the benefits included and the rewards rate on future purchases.
With each of these cards shown, you will enjoy either no annual fee or a fee that can easily be recouped with the benefits and/or bonuses offered.
Frequently Asked Questions About Sign-Up Bonus Offers
Table of Contents
What Is a Credit Card Bonus Offer?
Many credit cards will offer a sign-up bonus for new cardholders who spend a specific amount in their first three months. This amount varies by card, but typically card with higher sign-on bonuses require users to spend $4,000 to 5,000 in qualifying purchases in their first three months. Balance transfers, cash advances and annual fees will not count toward this bonus minimum. Credit card sign-up bonus offers can come in the form of cash back, miles or points. For some cards, the initial point bonus will qualify them for more perks, such as the use of an airline companion pass.
Types of Credit Card Bonus Offers
Credit cards that offer sign-up bonuses will offer them in two different ways, either in cash back or points/miles. Here is the break down of both.
Cash-Back Bonuses
Cash-back bonuses can be more flexible than earning points. Typically, you won't earn as much cash back as you would point and miles, but it is easier to spend. To redeem your cash-back bonus, just request a statement credit or have the bonus transferred to your bank account.
Points and Miles
Other cards reward you in points or miles. This can turn your sign-up bonus into a free vacation. These points/miles usually go farthest when redeeming them for travel. Some cards will allow you to redeem your points/miles for cash, account credit or gift cards, but the conversion rate isn't always as high. Redeeming points or miles might take a little more legwork since you have to make sure you are redeeming your hard-earned points/miles for top dollar travel plans.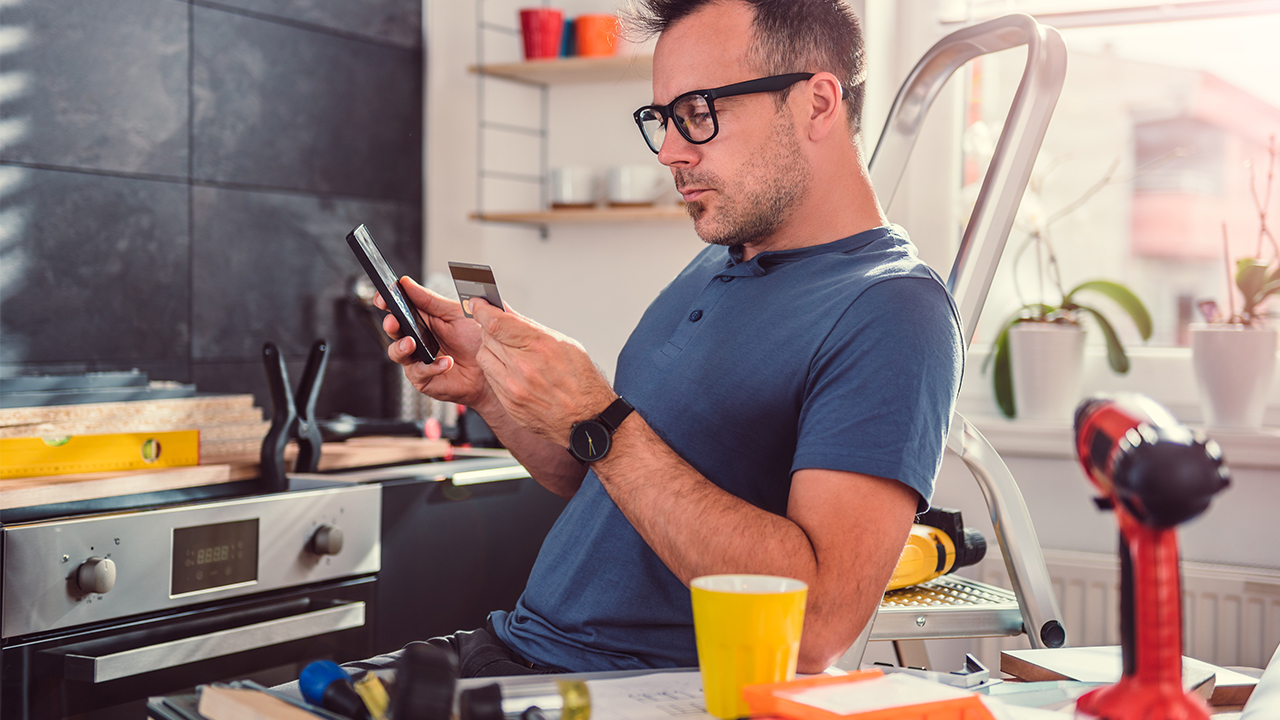 Which Credit Cards Give You Money for Signing Up?
Rewards credit cards and branded-travel cards typically have the best sign-up bonuses. Many cards are very similar in the everyday spending rewards they offer. Therefore, they might offer an enticing sign-up bonus to attract more users. Look for a rewards credit card that not only gives you an awesome sign-on bonus, but also a card that rewards you for how you spend money. If you don't spend a lot of money on travel, research cards that offer more rewards back on groceries and gas instead of travel.
How to Choose a Card with a Sign-Up Bonus
When choosing the best credit card for your budget, look at the sign-on bonuses. Weigh them carefully with the card's everyday spending rewards — for example, if you are torn between two cards, which one will give you more cash back throughout the year rather than just upfront. Here are a few questions to ask when you are comparing credit cards:
Can you reach the spending threshold?
This isn't as simple as just going on a grand shopping spree. Calculate how much you must spend to reach the threshold and if it fits into your budget. Anyone can blow $5,000, but not everyone can afford to do so without digging themselves into debt. Your sign-up bonus will not be worth it when you have a high-interest rate that comes when you carry thousands of dollars of debt.
Is the annual fee worth it?
If the card comes with an annual fee, weigh the fee against the perks. Cards with smaller annual fees typically come with smaller sign-up bonuses, but they also have lower spending minimums to activate the bonus also.
Is this the best offer for a particular card?
Credit card offers come and go. Try to research other offers the card issuer has promoted within the past year. There is a good chance similar bonuses will occur again.
What is the credit card sign-up bonus really worth? It is also wise to be realistic about how you will use the sign-up bonus. If you don't love to travel, then you will probably take a lower cash value for your bonus — i.e., your 50,000 points might only be worth $350 in cash rather than $500 in travel redemption.
Also, the promised 50,000 points a card might offer might only equate to $500 in perks when redeemed for a specific airline or hotel chain. Make sure to research the card's bonus redemption options, so you aren't stuck with a bonus you can't use.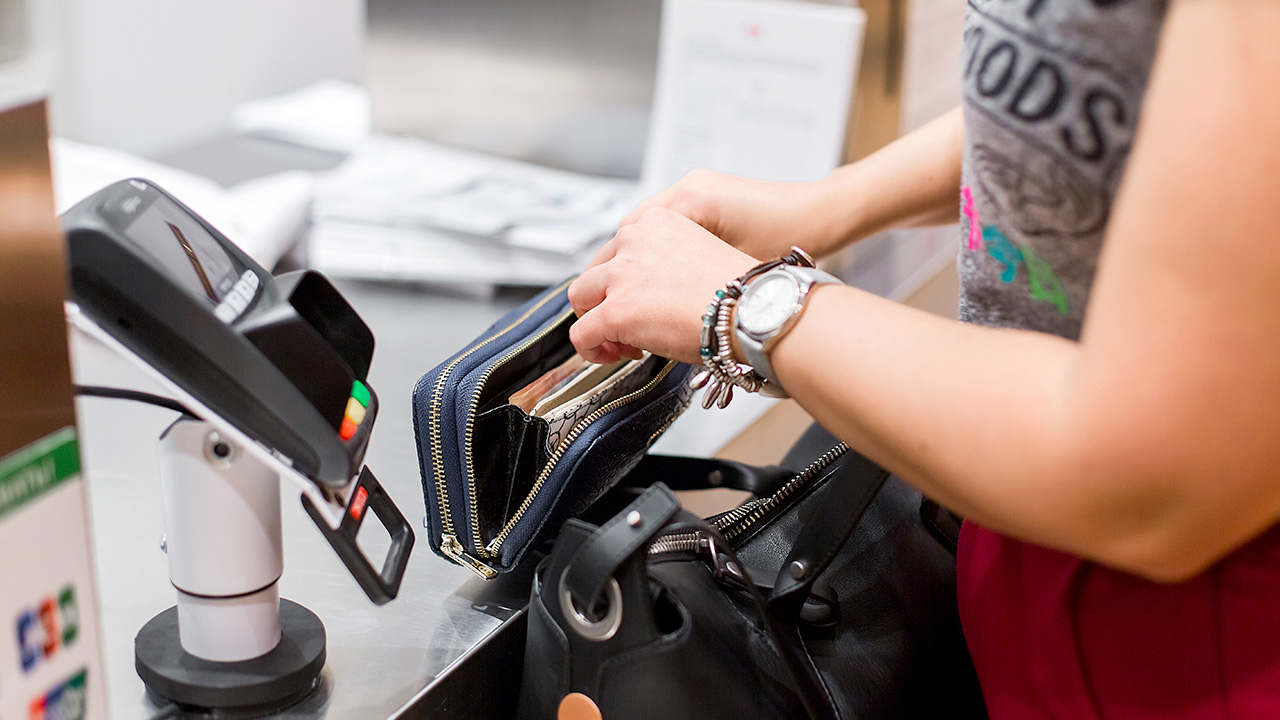 How to Maximize a Sign-Up Bonus
Once you know which credit card bonus you will be pursuing, it is time to make the most of it. Just a little more effort could land you more bonus points.
Time Your Applications Carefully
Timing is everything when it comes to credit cards. You want to apply when the card has the best offer, and you also want to apply at a time you were planning on spending more money, such as right before Christmas or right before booking a vacation. This will help you reach the spending limit faster. Make sure you have let enough time pass between similar credit card offers. For example, you must wait 24 months to receive another sign-up bonus from a Chase credit card.
Never Overspend
The desire to meet your spending limit might put you in a shopping flurry. Keep track of your spending to make sure you reach the minimum without racking up debt.
Look for Special Offers
Sometimes a card will allow you to add an authorized user for additional points. Other times, you can activate offers on your card to make your spending go even further.
Watch Out for Hidden Fees
Not every retailer lets you swipe your plastic for free. Some purchases will incur a convenience fee. These fees are common for online ticket vendors or third-party companies that allow you to pay your rent with a credit card.
Understand What Counts Toward Your Spending Threshold
Most cards will not count annual fees, transferred balances or cash advances toward the spending threshold. Many cards will also not count gift cards, lottery ticket purchases and similar purchases toward the bonus, either. Read your card's fine print thoroughly before you spend. When in doubt, a quick chat with your card's customer service line can help.
Be Careful About Returning Items
Any returns made on your card will not count toward your purchase total. Even if you return an item after you receive your bonus, the issuer can reclaim the bonus if your original purchases did not meet the spending requirements. This is at the discretion of the card issuer. But what if you really hate the sweater you bought? Try returning items in exchange for store credit rather than getting credit back on your card.
Are Sign-Up Bonuses Taxable?
Thankfully, most credit card bonuses are not taxable. As long as you earn your bonus through meeting a spending limit and it's for a personal account. The same rule applies for any money, points or miles earned through everyday spending.
Individuals using credit card sign-up bonuses for business purposes should consult a tax expert to ensure they are claiming bonuses correctly. If a credit card rewards you points, miles or a cash bonus just for signing up, then your bonus would be considered taxable.
How to Compare Sign-Up Bonus Offers
Still not sure about which rewards cards are right for you? We get it. Choosing a credit card that meets your needs is important, which is why Slickdeals' Credit Card Hub helps you compare the benefits of different cards, search credit cards by rewards categories, and explore cards by their issuers — all to find the best fit for your wallet.
NEXT: Best Rewards Credit Cards: Compare Offers, Sign-Up Bonuses and Rewards Earnings
We want to make sure you get the best deal! Our editors strive to ensure that the information in this article is accurate as of the date published, but please keep in mind that offers can change. We encourage you to verify all terms and conditions of any financial product before you apply. Also, please remember this content wasn't provided, reviewed or endorsed by any company mentioned in this article.