The Best Credit Cards for Bad Credit in January 2020: Compare Rates, Offers and APR
Opening a credit card when you have bad credit can be a challenge, but there are numerous card issuers that may be willing to work with you.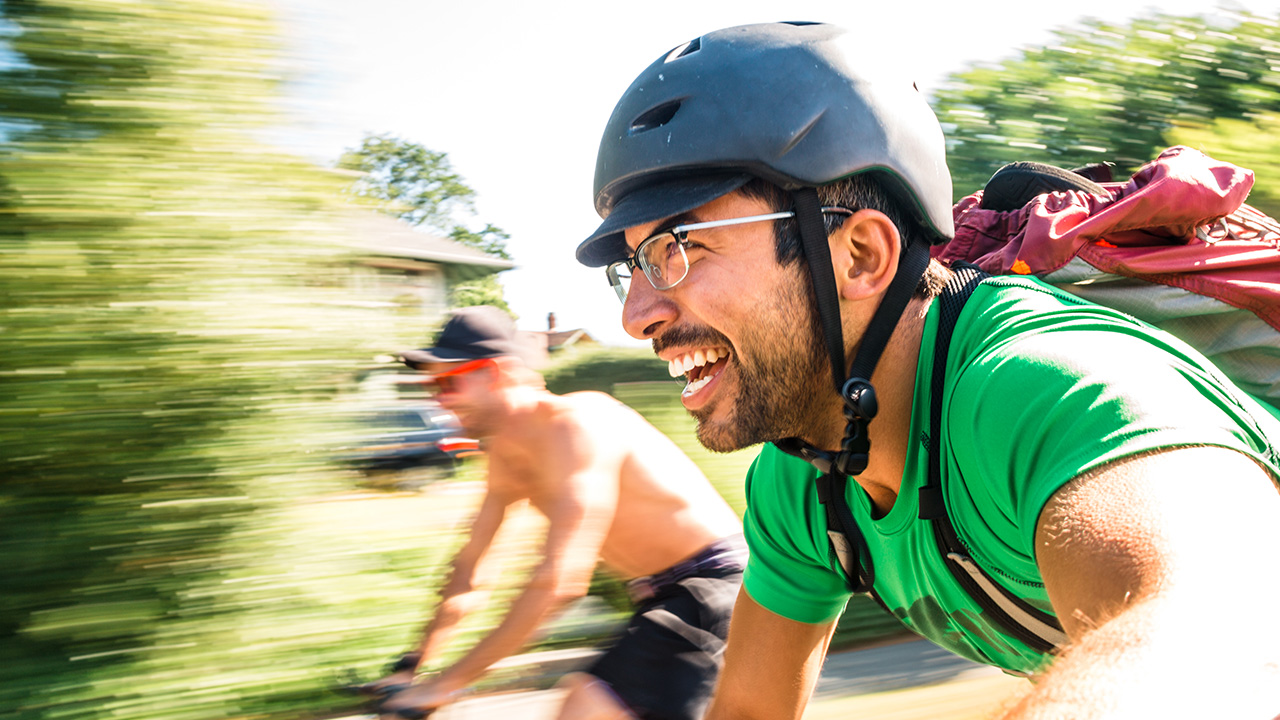 A credit card can be a useful tool when you're trying to rebuild your credit. Yet qualifying for a credit card when you have bad credit can sometimes be a challenge.
Thankfully, numerous credit card issuers are willing to do business with people who have less-than-perfect credit scores. You might not qualify for the flashiest rewards card on the market, but there are some decent credit card offerings available for subprime borrowers.
QUALIFY: How to Apply for a Credit Card and Actually Get Approved
Are you looking for the best credit cards for bad credit? The following list may be a great place to start your search.
Review the methodology Slickdeals' credit card experts use to evaluate and determine the best-in-class credit products in various categories.
Jump to the most frequently asked questions about credit cards for bad credit.
1. Best Secured Credit Card for Bad Credit: Discover It® Secured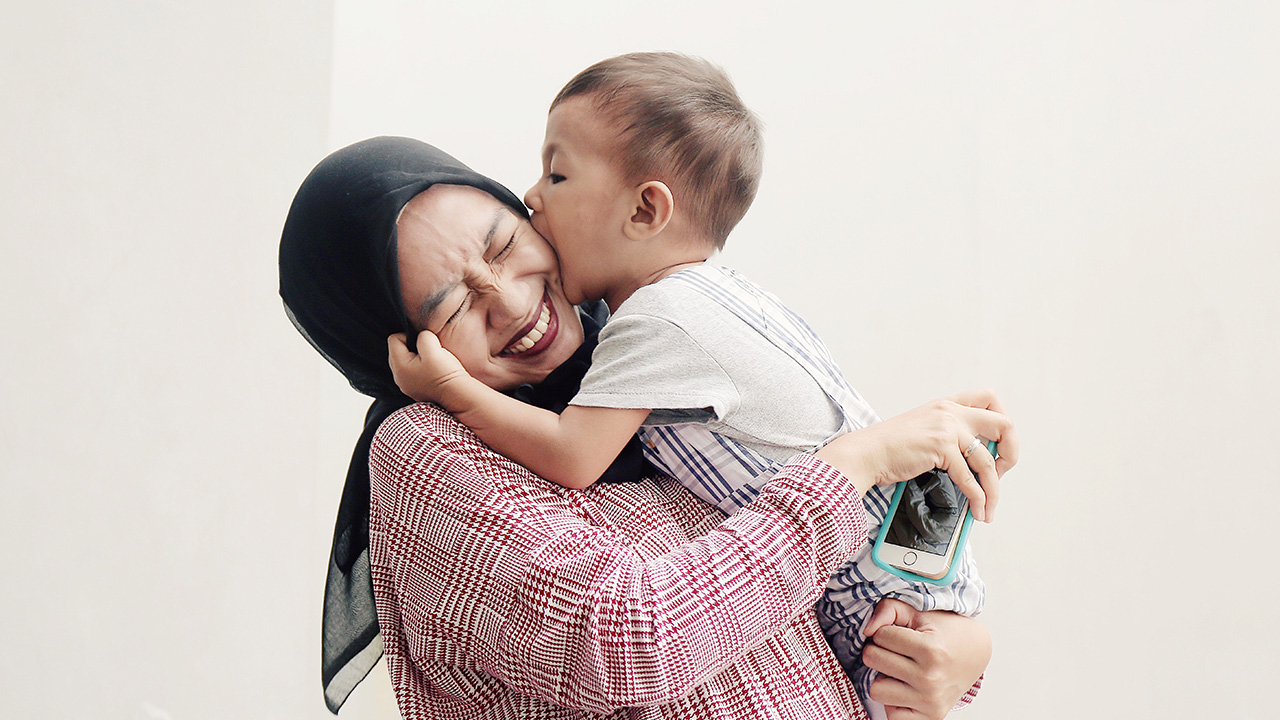 The Discover It Secured Credit Card can help you establish or rebuild your credit with all three major credit bureaus. As a cardholder benefit, you'll have free access to your FICO score each month. You can also sign up for free security alerts and get a notification whenever a new account shows up on your credit report.
Offer: Because the card is secured, you'll need to put down a security deposit when you open a new account. Your credit limit will be equal to the size of the deposit you provide. Once your account is eight months old, Discover will review it every month to see if you're eligible for an upgrade to an unsecured credit card. If you're eligible, Discover will refund your security deposit at that time.
Rewards Rate: 2% cash back at gas stations and restaurants, and 1% back on everything else.
Why We Like This Card: Rewards can be rare among credit cards for bad credit, especially secured cards. Yet the Discover It Secured card offers a chance to earn 2% cash back on purchases at gas stations and restaurants. You can earn an unlimited 1% cash back on all other purchases.
Who Should Use This Card? Cash back fans with credit challenges.
Annual Fee: $0
2. Best Unsecured Credit Card for Bad Credit: Credit One Bank® Platinum Visa® for Rebuilding Credit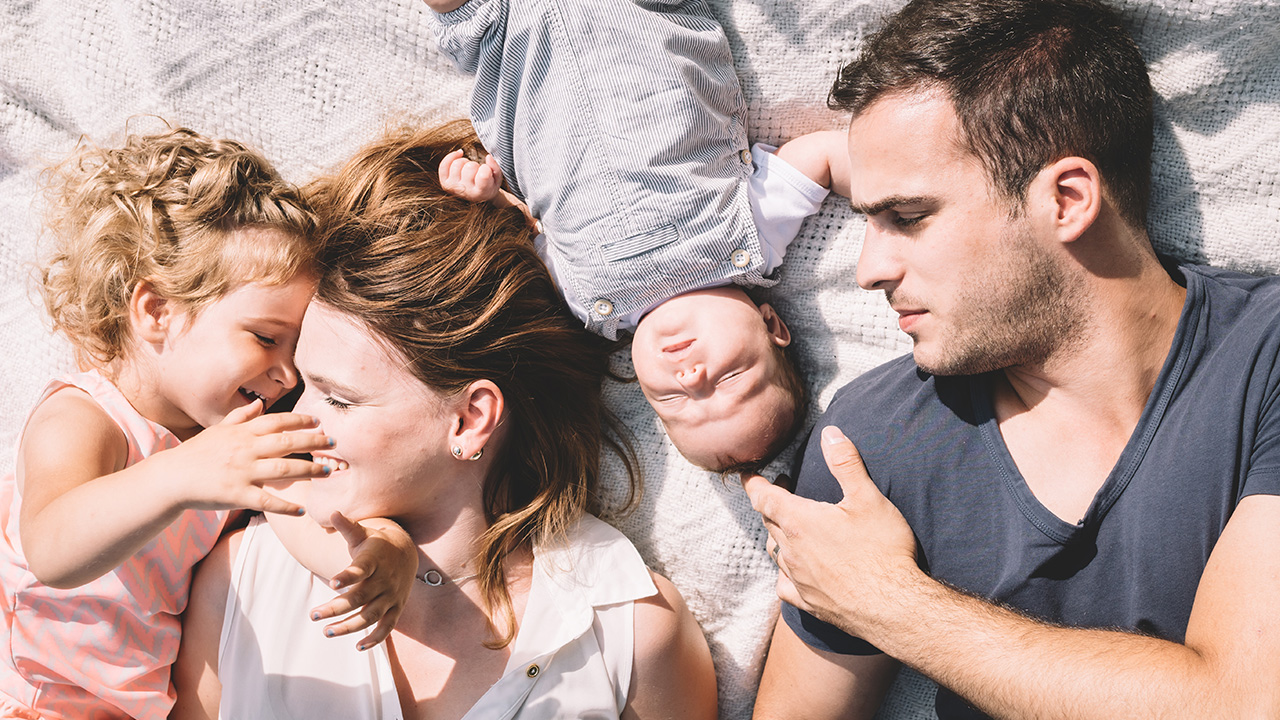 The Credit One Bank Platinum Visa for rebuilding credit offers people with bad credit or no credit a chance to establish a new account without a security deposit. The card's annual fee, based in part on your creditworthiness, can range between $0 to $99.
Offer: The card is reported to all three credit bureaus. So, if you manage your new account well, it might help you build and possibly improve your credit over time. As a cardholder benefit, you can register for free monthly access to your Experian ScoreX Credit Score.
The starting credit limit is $300 and you don't need a security deposit to open an account. You may earn future credit limit increases based on your overall credit performance.
Rewards Rate: 1% cash back on gas, groceries and other eligible purchases
Why We Like This Card: You can earn 1% cash back rewards on eligible (though not necessarily all) purchases. Many credit cards that cater to bad credit borrowers don't offer any rewards as part of the package. Of course, it goes without saying that building better credit is the best reward of all. Still, it's nice to have a card that offers you some extra value for your spending as a bonus.
Who Should Use This Card? Unsecured credit card fans with credit challenges.
Annual Fee: $0-$99 (depending on creditworthiness)
3. Best for Limited Credit: Capital One® QuicksilverOne® Rewards Credit Card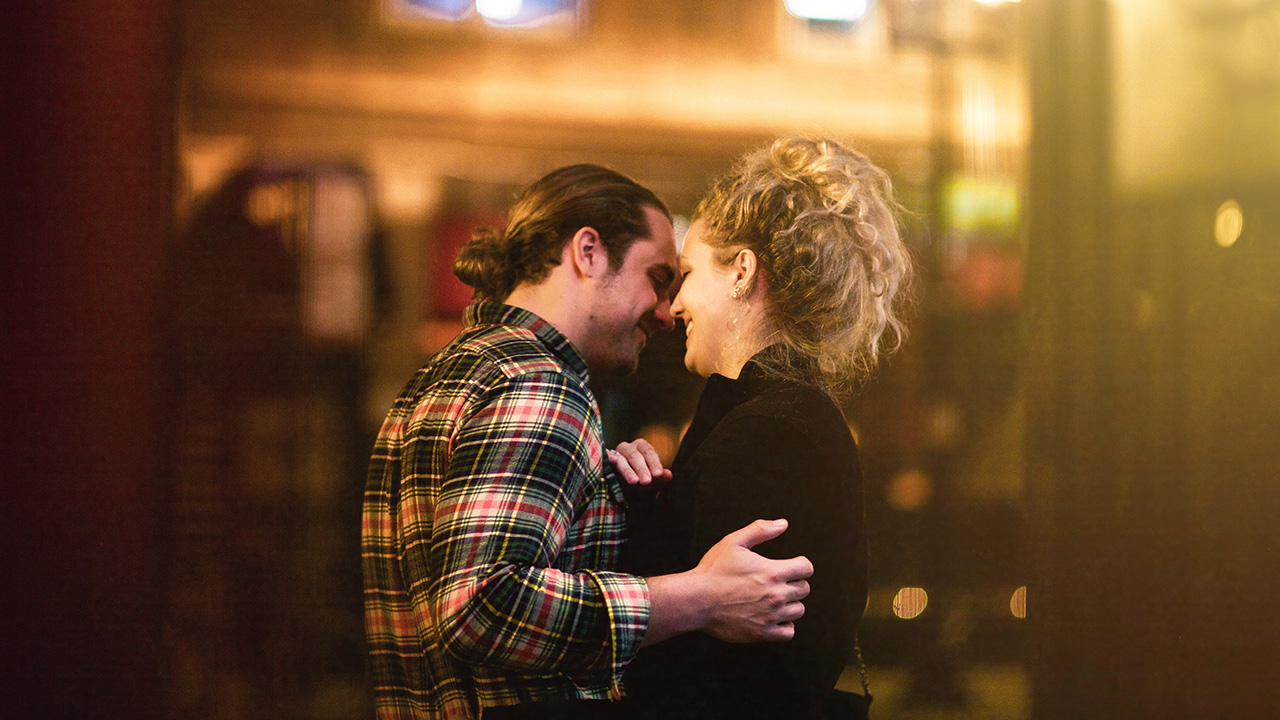 The Capital One QuicksilverOne Rewards credit card may be a good fit if you already have limited credit and at least an average credit score. But if you have no credit or bad credit, you're probably better off applying for a different credit card.
Offer: The QuicksilverOne may help you strengthen your credit for the future when you use it carefully. You can also enjoy free CreditWise alerts when there are changes on your Experian or TransUnion credit report. Yet it's worth noting that CreditWise access is available for free, whether you're a cardholder or not.
The card offers additional benefits like no foreign transaction fees, extended warranty protection on eligible purchases and travel accident insurance. Once you make your first five monthly payments on time, you may receive a higher credit limit.
Rewards Rate: 1.5% cash back on all purchases.
Why We Like This Card: The card's unlimited cash rewards can offset its modest $39 annual fee. You can earn 1.5% cash back on all of your purchases with no maximum spending limit. Until your credit improves enough to qualify for a more attractive rewards card, the Capital One QuicksilverOne is a solid cash-back option.
Who Should Use This Card? Cash-back fans with limited credit.
Annual Fee: $39
4. Best for No Credit: Citi® Secured Mastercard®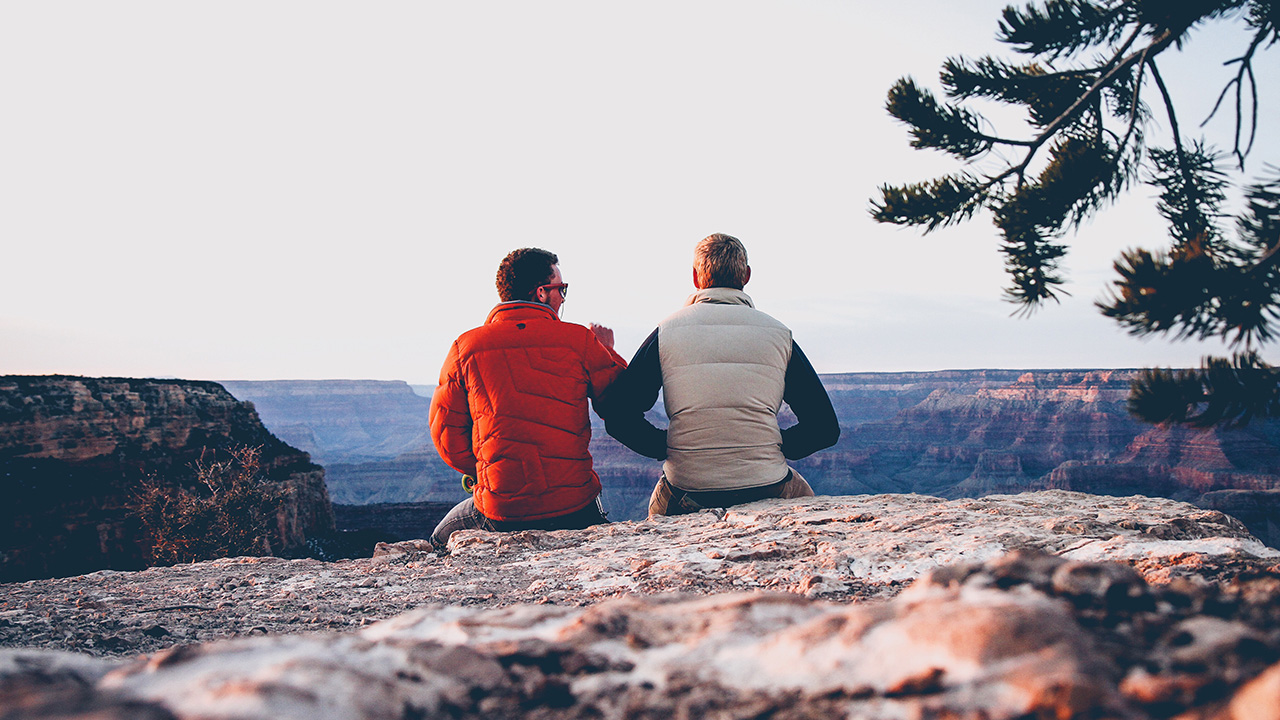 The Citi Secured Mastercard can help cardholders build, rebuild or improve their credit when they manage the account with care. Because the account charges no annual fee, it can be an affordable way to establish credit. If you've filed bankruptcy in the last two years, however, you won't be eligible to open an account.
Offer: The account does require a security deposit as collateral. The deposit is equal to the credit limit you receive on the account. Unfortunately, your security deposit sits in a holding account for a minimum of 18 months. During that time, it won't earn any interest.
The account, along with your payment history, is reported to all three major credit bureaus. Once you establish a credit score, you'll receive free monthly access to your FICO score as a cardholder benefit.
Rewards Rate: None
Why We Like This Card: The minimum security deposit to open a Citi Secured Mastercard is just $200. The initial deposit size is less than what some other card issuers require. If you're on a tight budget, this feature could help you start building credit with less cash out of your pocket upfront.
Who Should Use This Card? People who prefer a smaller security deposit.
Annual Fee: $0
5. Best for Bad Credit: Capital One® Secured Mastercard®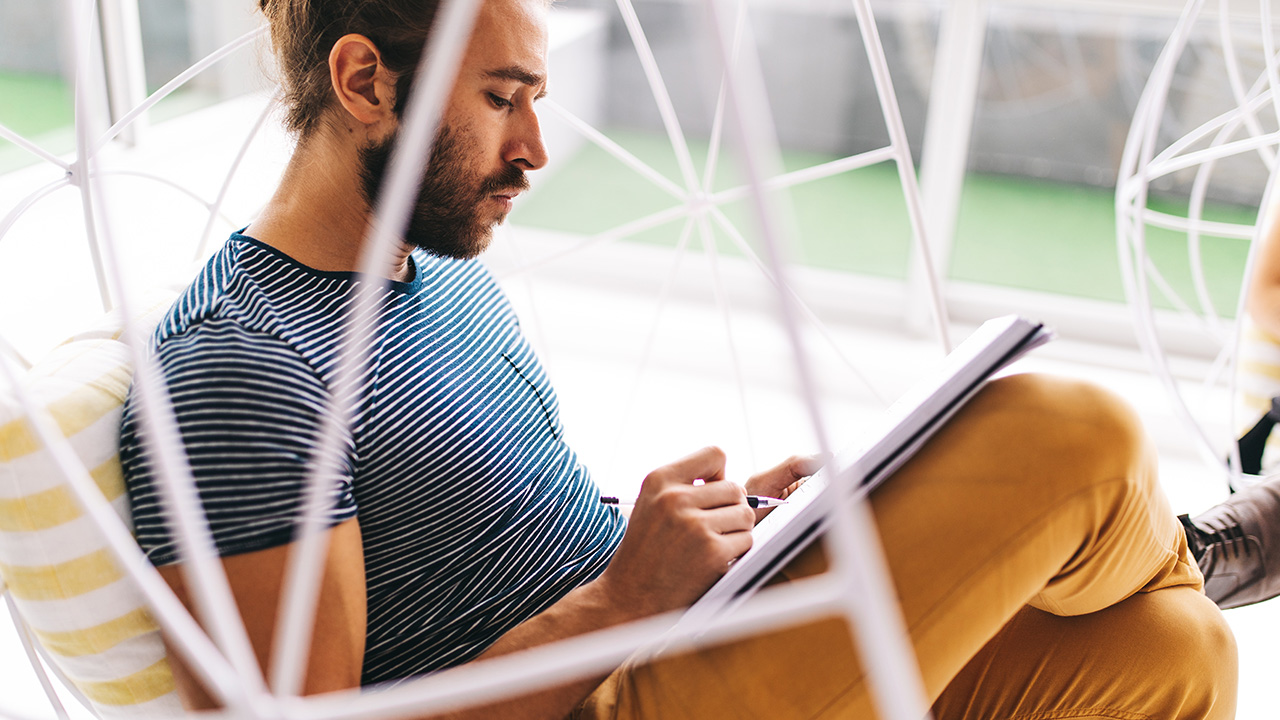 The Capital OneSecured Mastercard is a $0-annual-fee credit card that can help you to rebuild damaged credit. You can monitor your TransUnion or Experian credit report for changes through Capital One's CreditWise program (available to cardholders and non-cardholders alike).
Offer: Because the card is secured, you'll need to put down a deposit to serve as collateral for the account. The security deposit is refundable if you close your account and pay your balance in full. You may also receive a refund of your initial security deposit if the account is later upgraded to an unsecured version.
If you travel internationally, an added benefit is that the account features no foreign transaction fees. Unfortunately, the card does not provide any rewards, like points or cash back, when you use it for purchases.
Rewards Rate: None
Why We Like This Card: Although the account is secured, Capital One might accept a smaller security deposit to open your account. Depending on your credit and other factors, you may be able to put down either $49, $99 or $200 to secure your $200 initial credit limit.
Your credit limit may increase as you manage your account responsibly. After five on-time monthly payments, Capital One will review your account and may increase your credit limit (without any additional deposit on your end).
Who Should Use This Card? Fans of smaller security deposits.
Annual Fee: $0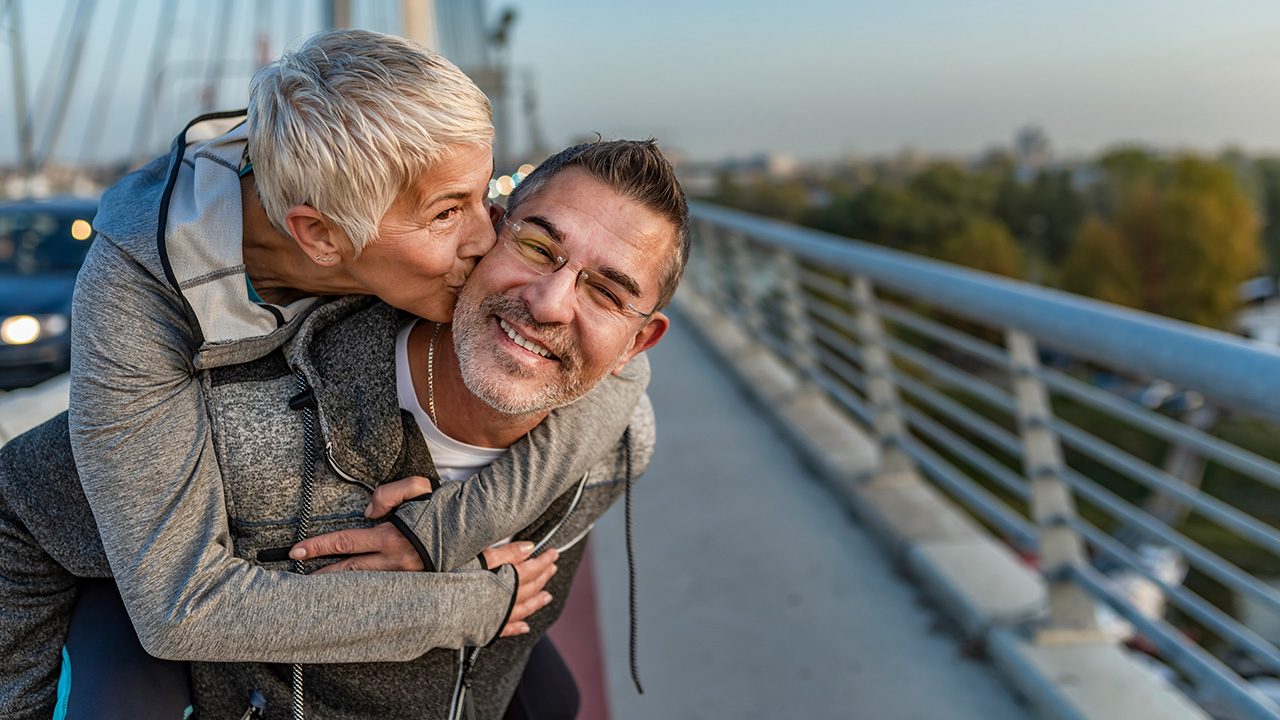 Methodology: How We Chose the Best Credit Cards for Bad Credit
We reviewed dozens of credit card offers for people with bad credit, limited credit and no credit. Our evaluations included comparisons of APRs, annual fees, security deposit requirements, rewards, cardholder benefits and other relevant information. Our goal is to give you well-researched, unbiased information to make the search for your next credit card a little easier.
Frequently Asked Questions About Secured and Unsecured Credit Cards
Click the links to quickly navigate the topics covered in this section of the article.
Table of Contents
What Is Considered Bad Credit?
Credit card issuers and lenders use credit scores to help predict the risk of doing business with you. In the U.S., 90% of top lenders use FICO scores to guide their decision-making processes.
MORE: This Credit Card Will Help Your Student Learn Good Habits
Base FICO scores range from 300 to 850. A higher credit score means you're less likely to become 90 days late on a credit obligation within the next 24 months. Although credit card issuers may use different versions of the FICO score, the chart below shows what lenders may consider as bad, good and excellent credit.
579 and Lower: Poor
580–669: Fair
670–739: Good
740–799: Very Good
800 and Higher: Exceptional
How To Build Good Credit
Your credit scores are 100% based on the information found on your credit reports. So, if you want to boost your credit scores, you need to focus on improving the information that influences those important numbers.
Keep every payment on time. Payment history affects 35% of your FICO scores.
Pay your credit card balances in full each month. Credit utilization (aka your credit card balance-to-limit ratio) has a big influence over 30% of your FICO scores. It's crucial to keep your balances paid down on low-limit credit cards, like the ones you may qualify for when you're building credit.
Don't close unused credit cards. This could raise your credit utilization and potentially lower your scores.
Review your credit reports often. If fraud or mistakes happen on your credit reports, it can harm your scores. It's your responsibility to notify the credit bureaus if a credit reporting problem comes up.
Apply for new credit strategically. When you apply for new credit, a "hard inquiry" is added to your credit report and might impact your score in a negative way. You don't have to be afraid to apply for credit, but you should avoid too many hard inquiries in a 12-month period.
How To Choose a Credit Card To Improve Your Credit Score
Before you start reviewing credit card offers, it's wise to check your credit and acknowledge where you stand. If your credit score falls into the "fair" or "poor" range listed above, you don't want to start applying for cards that require an excellent credit rating for approval. Instead, it's better to start with cards you're more likely to qualify for now.
NEXT: I Have a Dozen Credit Cards—Here's How I Keep My Credit Score in the 800s
When you find cards that seem like a good fit for your credit profile, you can weigh the pros and cons of different accounts side by side. Here are some questions to help guide the process.
Secured Cards: What is the size of the security deposit? How easy is it to get my deposit returned in the future?
Unsecured Cards: Is the account more expensive than a secured card with a refundable deposit? Can I graduate to a better card later?
Fees: Does the card issuer charge an annual fee? Do additional fees apply?
Rewards: Does the card offer cash back or other rewards for purchases? What is the rewards rate?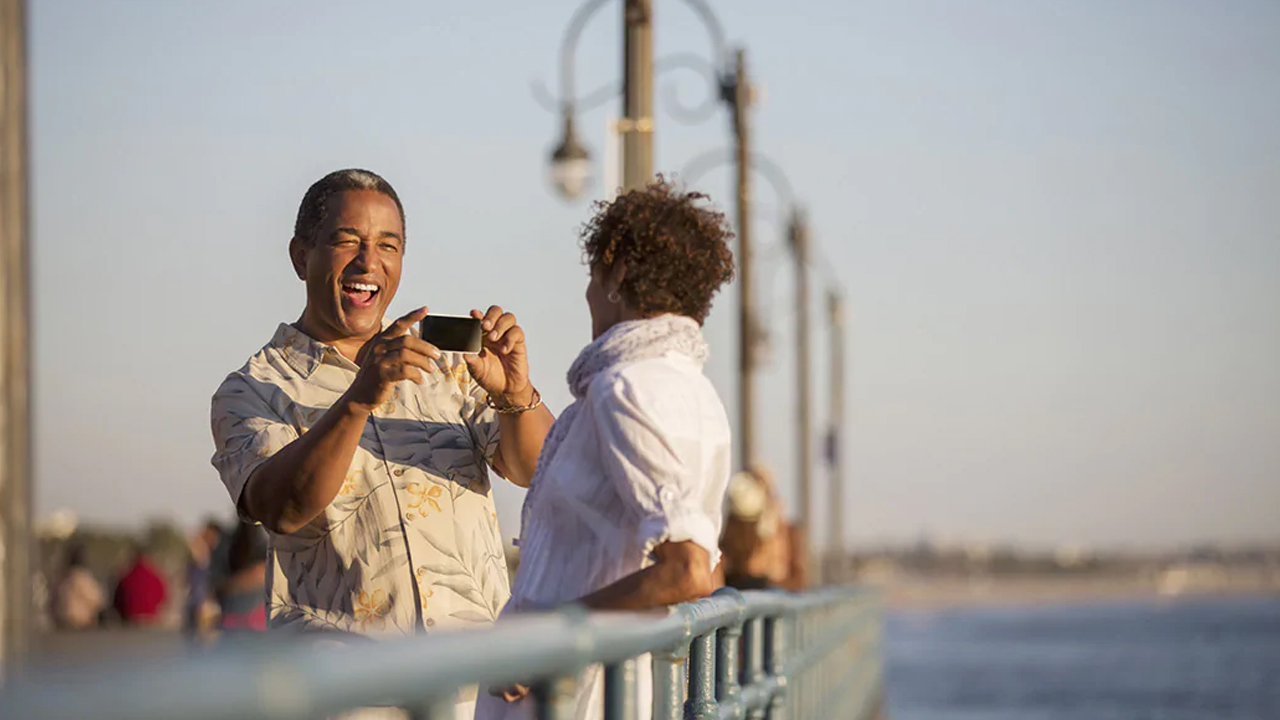 How To Get a Credit Card With Bad Credit
Before you apply for a credit card or any other form of financing, it's wise to do a little prep work. Make sure your credit is in the best shape possible (at least for the time being) and you might improve your approval odds.
Check your three credit reports. It's essential to check your credit reports with Equifax, TransUnion and Experian several times a year. You can claim a free copy of your three reports once every 12 months from AnnualCreditReport.com.
Dispute credit errors. Once you download your credit reports, review them carefully for mistakes. If you find any, the Fair Credit Reporting Act gives you the right to dispute them. When you dispute an error, the credit bureau processing your investigation has 30 days to verify the account or delete it from your credit report. You can find information about how to submit a credit dispute on the CFPB website.
Catch up on any late payments. Are you past due on any current credit obligations? If so, it's wise to bring those accounts current before you fill out applications for new credit.
Pay down credit card balances. If you already have other credit cards established, pay your balances down as much as possible before you apply for a new account. A $0 balance is ideal. Not only could paying down your credit cards potentially improve your credit scores, but it could also lower your debt-to-income ratio. Either way, you might look better on a new credit application.
Even the best credit cards for fixing bad credit won't solve all of your credit problems. But finding the right account can be a great step in the right direction, as long as you use it responsibly.
How to Get a Rewards Credit Card When You Have Limited Credit
Whether you're looking for access to a higher credit line or you have moderate to bad credit, qualifying for a credit card can be challenging. But there are solutions for consumers who are hoping to build credit.
1. Become an Authorized User
Young people and recent arrivals to the U.S. often have no credit history. Becoming an authorized user is regarded as one of the quickest ways to establish credit.
Being an authorized user means that someone else (the primary cardholder) adds your name onto their credit card account. Once approved, you'll receive a card in your name and make purchases as if it were yours.
As an authorized user, that account will most likely appear on your credit report, helping you establish credit
As an authorized user, that account will most likely appear on your credit report, helping you establish credit. If the primary cardholder has excellent credit, like my husband, yours can get a boost too. The downside is that if the primary cardholder does something negative, like miss a payment on that card, your credit could be affected.
Before being added as an authorized user, call the credit card issuer to see if it reports authorized user activity to the major credit bureaus.
2. Sign Up for Any Credit Card You Can Quality For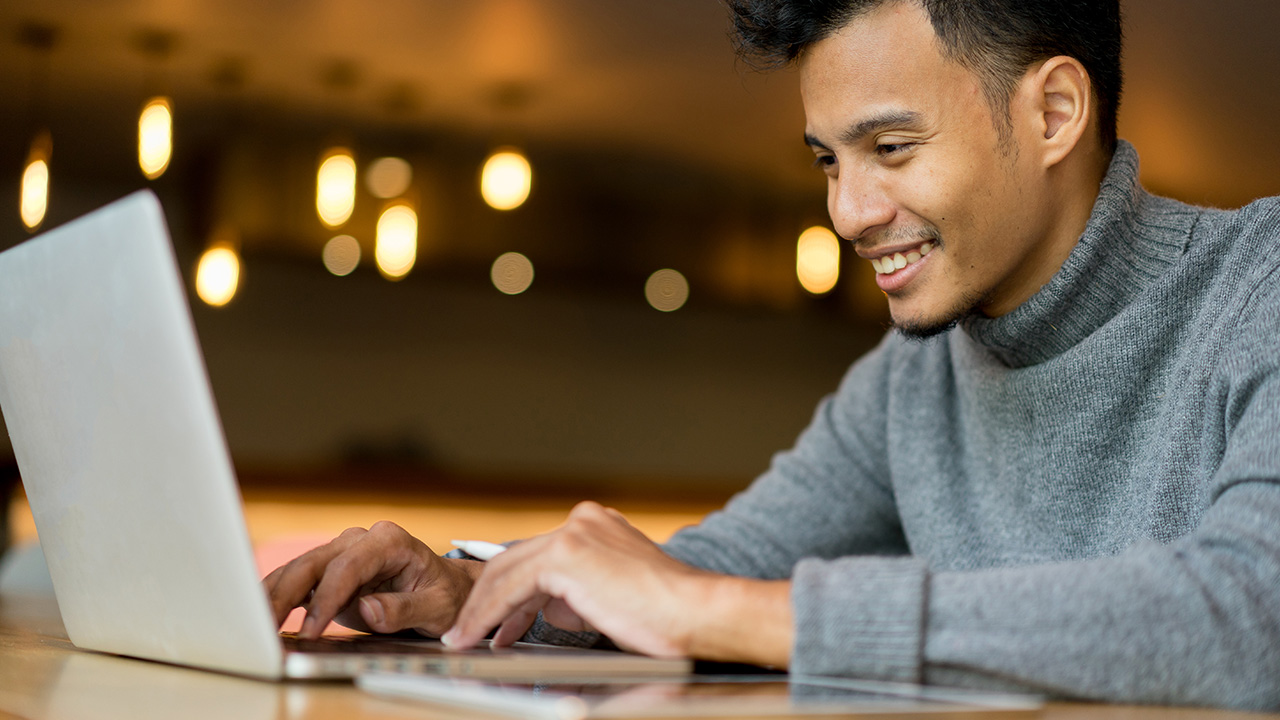 Let's back up a bit: We're not suggesting you sign up for any credit type of credit card — rather one that you can best qualify for.
For example, if you sign up for a card when you have bad credit or no credit history, like the Chase Sapphire Preferred — which requires the applicant to have excellent credit — you'll most likely be denied. Instead, consider a credit card that you a have a higher chance of being approved for based on your credit score.
Plenty of credit card companies allow you to check out pre-approved offers, or you can check credit card comparison sites which can suggest cards that are a good fit. Some of these cards offer rewards programs — though not as stellar as the ones you'll find for folks with excellent credit.
Cards like the Credit One Bank Platinum Visa can be easier to qualify for because of their terms and conditions; it has no annual fee (though it could be as high as $99, depending on your credit score), and you can receive 1% cash back on qualifying purchases.
Charge small purchases here and there, and pay off your balance each month. On-time payments help to boost your credit score.
3. Work Your Way Up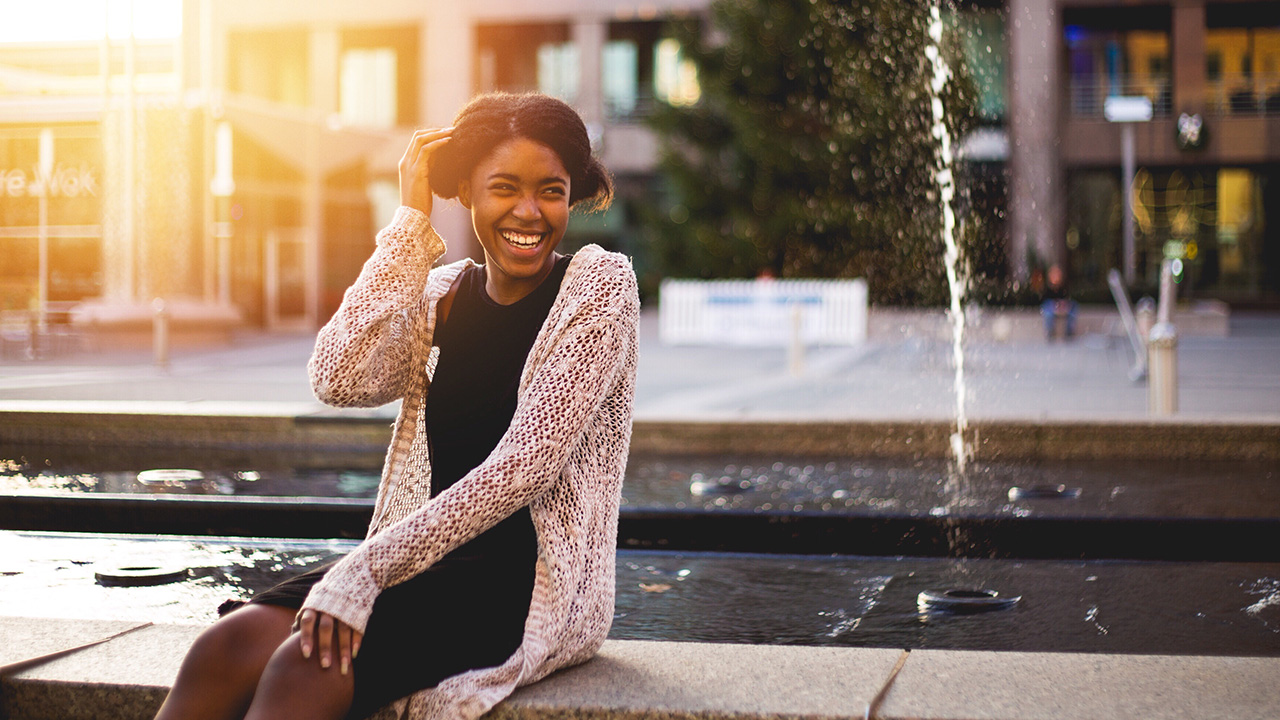 Once you have a credit card solely in your name, wait a little while longer before working your way up to better rewards credit cards. There's no set guideline as to long you need to wait, but watch your credit score and jump on the chance to apply for another credit card as soon as soon as your score creeps to the high 700s.
If you're ready to apply for another credit card, be cautious because if your application doesn't get approved, it could negatively affect your credit score. It might not decrease it by a whole lot, but better safe than sorry.
Many consumers who have built their credit to the 700s apply for a card like the Chase Freedom Unlimited® because it offers better cash-back rewards than basic credit cards. Once you're approved for a Chase card, it might be easier to get another one without it affecting your score too much.
Here are a few cards that worth considering:
Blue Cash Everyday® Card from American Express A cash-back rewards card with no annual fee? Sign us up! Seriously though, if you do quite a bit of grocery shopping, you'll be happy to find out you get 3% cash back at U.S. supermarkets (up to $6,000 per year). You also get 2% cash back at participating U.S. department stores and gas stations, and 1% cash back on everything else. If you were to make $1,000 in purchases within the first three months, you qualify for the welcome bonus: a $150 statement credit.
American Express® Green Card: Relatively new on the market, this card offers a few travel perks many people are really intrigued by. First, you get $100 each year in statement credits for your CLEAR membership (think TSA PreCheck) and another $100 toward LoungeBuddy access. Not only that, but you can receive 30,000 bonus points once you spend $2,000 within the first three months.
Bank of America® Cash Rewards credit card: Many like that the $200 in travel credits for airline incidental and airport expedited screening services exceed the $95 annual fee. If you make $3,000 in purchases within the first three months of account opening, you can qualify for 50,000 bonus points. Plus, earn 2x points on travel and dining plus 1.5X points on everything else.
When assessing which credit cards are right for you, look for issuers that provide an initial $200 credit line and will allow you to manage your account 24/7 with online access to virtual banking tools.
4. Practice Patience
It's easy to understand the desire to start getting the best rewards credit cards right way, but doing so will most likely end in frustration if you don't get your application approved. Instead, monitor your credit score carefully, build some credit and check for pre-approved offers before filling out an application form.
NEXT: Best Balance Transfer Credit Cards: Compare Rates, Terms and APR
We want to make sure you get the best deal! Our editors strive to ensure that the information in this article is accurate as of the date published, but please keep in mind that offers can change. We encourage you to verify all terms and conditions of any financial product before you apply. Also, please remember this content wasn't provided, reviewed or endorsed by any company mentioned in this article.