5 Best Credit Repair Companies: Compare Prices, Features and Guarantees
Learn what's wrong with your credit and how to fix it with these affordable, top-rated services.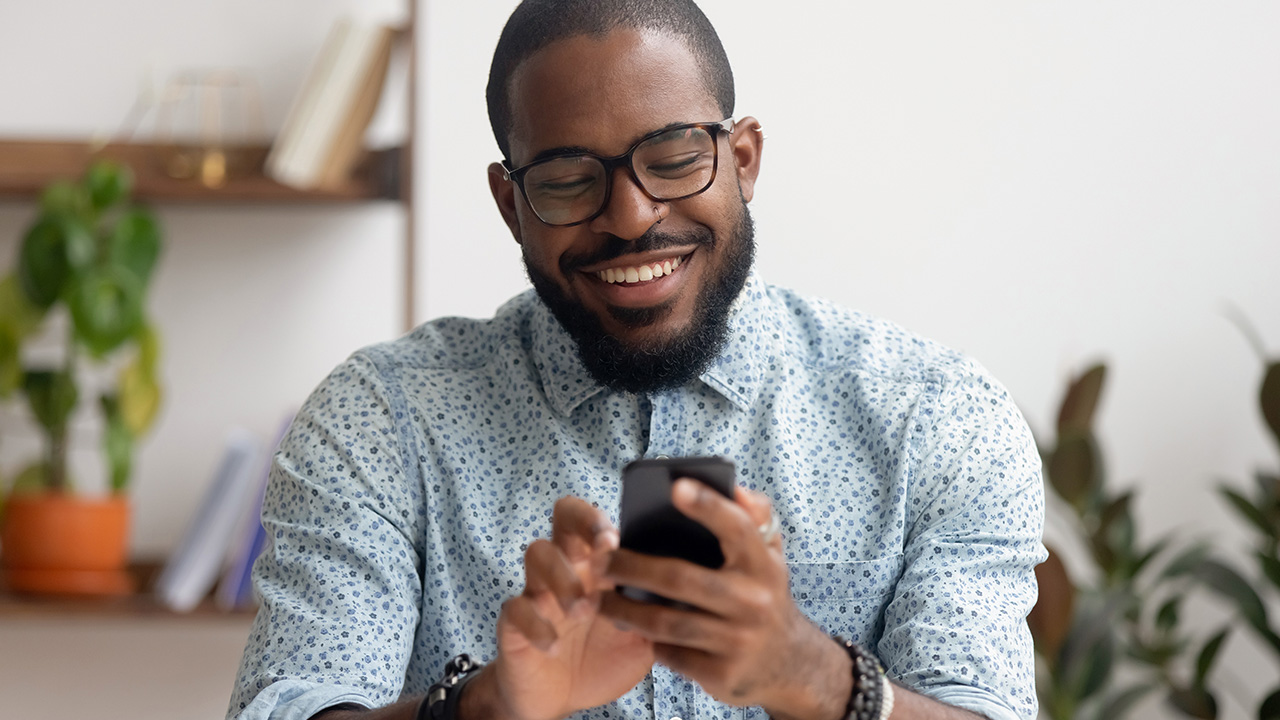 Errors and negative marks on your credit report can wreak havoc on your credit. According to a 2019 Consumer Financial Protection Bureau report, 44% of the consumer complaints received in 2019 were related to credit or consumer reporting. Over 80,000 of those reporting complaints involved incorrect information on a report.
Credit repair services help piece your credit back together by reviewing your credit reports and contesting negative marks on your behalf. They work with creditors and the major credit bureaus to clean up your reports, which can significantly raise your credit score.
While this is something you could do on your own, the time and effort involved in fixing your own credit make services like this attractive. Below is a look at the five best credit repair services we've come across, including the pricing and services they offer.
1. Most Experienced: Lexington Law
Lexington Law is one of the most popular credit repair services around and for a good reason. They've been in the credit repair business for more than 20 years and have helped over 500,000 clients. Lexington Law is a full-service legal firm based in Utah and Arizona, although their services are available in most states.
There are three levels of credit repair help available from Lexington Law. Concord Standard comes with the most essential repair services needed, while Concord Premier comes with basic services, along with additional services:
Credit score analysis
Inquiry assistance
Credit report monitoring
Alerts
PremierPlus is its most comprehensive package and features cease and desist letters to use, FICO score tracking, a host of financial tools, fraud alerts and identity protection services.
Credit repair service through Lexington Law also comes with access to its highly-rated mobile app, available on iOS and Android. The app gives customers access to credit reports from all three major credit bureaus, FICO score tracking and more.
2. Best Free Service: Experian Boost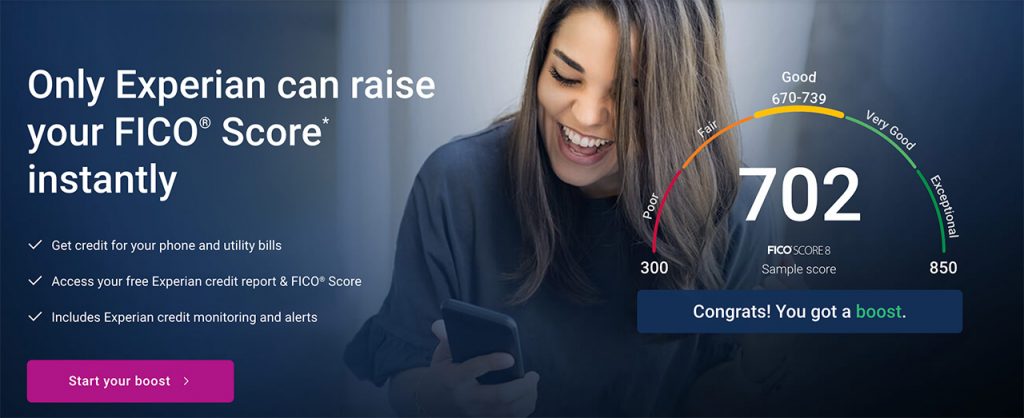 Experian Boost is not like other credit repair services. First, it's an entirely free service. It's also different because instead of going through your credit reports searching for errors, Experian Boost allows consumers to link bank accounts to add on-time payments from bills, like utility bills or cell phone services. On-time payments are a huge determining factor in your credit score. By allowing you to add more on-time payments, Experian helps you raise your credit score, which it claims to do instantly.
The free service scans your linked bank accounts, looking for eligible payments. You'll have a chance to verify the ones you want added to your credit file. From there, Experian goes to work to boost your credit score. According to Experian, your account information remains private.
Experian Boost also gives you free access to your credit report and FICO score. Along with its credit score boosting service, you'll also get Experian's credit monitoring service and notifications. Experian Boost is also accessible through the Experian mobile app, available on iOS and Android.
3. Best for Identity Theft Protection: CreditRepair.com

Unlike many other services on our list, CreditRepair.com doesn't charge a first work fee. There is an initial $14.99 charge to obtain your credit report. There are three tiers of credit repair service available. The Direct plan is the cheapest option and comes with up to 15 negative disputes and three creditor disputes per month, quarterly FICO scores, customer support, and credit report change alerts.
CreditRepair.com uses a three-step process to repair credit for customers:
Review credit file
Dispute negative records
Track credit score
There's not much difference between the Direct and Standard plans, except the addition of quarterly credit score analysis, 24/7 credit monitoring and the ability to challenge hard inquiries.
The Advanced plan steps up customer protection even further, with identity theft protection, including up to $1 million in identity theft insurance. You'll also receive access to several personal finance tools. If protecting your identity is important to you, the Advanced package may be worth the extra cost.
CreditRepair.com is owned by the same parent company as Lexington Law. Like its sister company, CreditRepair.com customers get access to a mobile app to track credit repair progress.
4. Best Overall: Ovation Credit Repair Services

Ovation offers the best overall credit repair services on the market. Part of the LendingTree family, Ovation offers customers two options: Essentials and Essentials Plus.
The Essentials plan is exactly what it sounds like. Customers get access to standard credit repair services, including the ability to dispute any negative or inaccurate item on your credit report. It also comes with a personal case advisor and access to several personal finance tools.
The Essentials Plus plan takes credit repair one step further by adding unlimited:
Unlimited challenge validation letters
Unlimited creditor goodwill letters
Ovation recommendation letter
Credit monitoring (of TransUnion credit report)
Ovation's credit repair service also comes with a no-risk refund policy. They are known for their one-on-one customer service and discounts for referrals, couples, military, and seniors. They even offer a $50 credit for switching over to Ovation from another credit repair company. Ovation has an A+ rating with the Better Business Bureau.
5. Best Value: Credit Saint

Credit Saint is another credit repair service with tiered packages to fit a wide range of needs and budgets. The packages range in aggressiveness and the amount and types of inaccuracies they check for each month.
For basic services, the Credit Polish package offers customers up to five inaccuracies disputed by Credit Saint a month, including late payments, account charge-offs, collections, and identity thefts. Credit Remodel comes with up to 10 disputes of inaccuracies a month, plus the inclusion of bankruptcies and repossessions.
For top of the line services, Credit Saint offers Clean Slate. With Clean Slate, you get unlimited help each month and correction and removal of all types of inaccuracies.
Credit Saint has an A+ rating with the Better Business Bureau, and all packages come with a 90-day money-back guarantee. There's no extra charge for personalized service since each package gives customers access to a personal advisory team to keep you up to date and on track to improve your credit. You'll get online account access, too, so you can track progress and see analysis of your credit.
Should You Use a Credit Repair Service?
If you're struggling with poor credit, using a credit repair service like those mentioned above could be your gateway to improved credit. It's up to you to weigh the cost of using a credit repair service versus doing all of the legwork yourself.
>>NEXT: Here's How to Get Free Credit Reports Every Week
We want to make sure you get the best deal! Our editors strive to ensure that the information in this article is accurate as of the date published, but please keep in mind that offers can change. We encourage you to verify all terms and conditions of any financial product before you apply. Also, please remember this content wasn't provided, reviewed or endorsed by any company mentioned in this article.
---
Any product or service prices/offers that appear in this article are accurate at time of publish, and are subject to change without notice. Please verify the actual selling price and offer details on the merchant's site before making a purchase.