Black Friday for Cruises is Here and These Deals are Too Good to Pass Up
Book before March 15th to take advantage of these offers.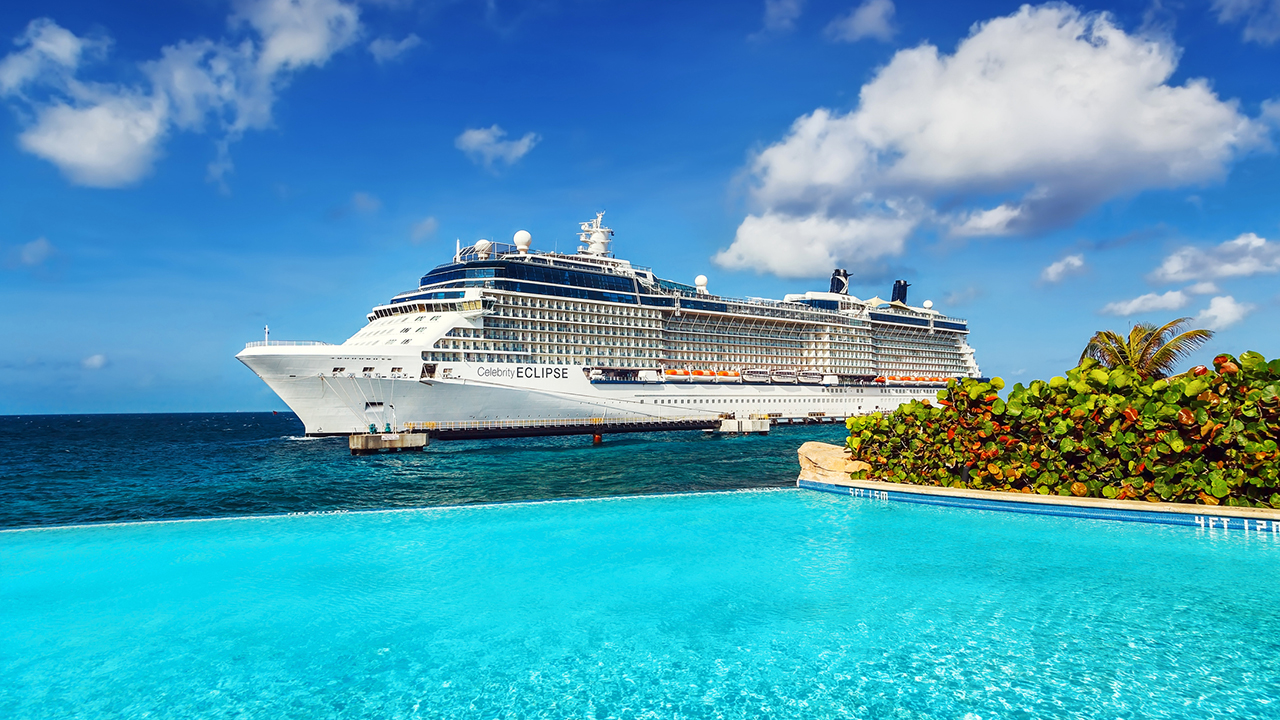 Wave Season has arrived! If you're unfamiliar, just imagine an extended Black Friday specifically filled with deals on cruises. From January 15th to March 15th, all the major cruise lines will offer huge discounts and promotions to entice people — mainly travel agents — to make reservations in advance. See, filling up cabins early on in the year prevents companies from needing to cut prices drastically as departure dates get closer.
In addition to markdowns on accommodations or travel packages, keep an eye out for other free or discounted amenities. For example, you might find complimentary airfare from select cities, free Wi-Fi, drink specials and much more. On top of that, deals are added daily, and according to the LA Times, the best savings can be found on Alaska-bound trips.
To make things extra easy, we're covering the best Wave Season 2020 deals so you can book ASAP.
Best Cruise Deals During Wave Season
1. Live Like Royalty for Less on Princess Cruise Line

In honor of its 50th anniversary in Alaska, Princess Cruises is selling a week-long double occupancy adventure, one-way from Anchorage to Vancouver starting at only $599 per person.
For $689, there's a roundtrip seven-day cruise from Seattle to Alaska. Departures are also available from select cities, including San Francisco, Los Angeles and Vancouver. These voyages include free dining on the ship's specialty restaurants, and up to a $900 onboard credit. However, these prices don't account for additional taxes and fees.
RELATED: Princess Cruises is Giving Away Free Stuff for its 55th Anniversary Sale
2. Enjoy Upgrades on Cunard
There's nothing sweeter than getting upgraded, and if you book by February 27th, 2020, Cunard cruise line will give you a better room than what you paid for. If you reserved an inside cabin, you'll be gifted an ocean view at no extra cost.
Additionally, travelers will receive 50% off deposits, and gratuities will be taken care of during their stay. For those already opting for luxury suite accommodations, the booking will come with a free drinks package.
3. UnCruise Has Small Adventures Ship, but Big Savings

The UnCruise line may offer smaller boats, but the discounts are mighty. You could save up to $1,000 per couple on its small-ship adventure cruises to Alaska, Mexico, Costa Rica and Panama, Belize and Guatemala and Hawaii.
For families and groups greater than four people, suites will be offered at up to 50% off. Just make sure to finalize things by February 28th, 2020 and enter the proper promo codes, which can be found on the UnCruise Special Offers page.
4. Pick Your Perk at Windstar Cruises
Instead of adding conditions to its deals, Windstar Cruises is allowing guests to make the deal their own. From $1,000 in spending credit to unlimited Wi-Fi, travelers can choose from a variety of different perks.
If you go with the "all-in" promotional package, you'll naturally get it all, which includes complimentary Wi-Fi, laundry service, gratuities and almost all beverages. Each cabin will also get up to two free bottles of wine, and those braving the journey solo can take advantage of lower rates.
5. "Get Nauti" in the Bahamas
Brace yourself for a $99 deal to the Bahamas from Palm Beach, Florida to Nassau or Grand Bahama Island, courtesy of Bahamas Paradise Cruise.
As if that's not enough, this affordable dream vacation includes 50% off a second guest, 10 free drinks, 15% off excursions and more.
6. Get Free Flights With Scenic Luxury Cruises

It's a hassle having to get yourself to a cruise departure port, but Scenic Luxury Cruises is getting rid of this headache by providing free premium economy flights on its 15-day Jewels of Europe or Romantic Rhine & Moselle cruises or the 12-day Breathtaking Bordeaux journey.
All other itineraries will still receive free economy tickets. Anyone who books before February 28th, 2020 will also get an extra 300 euros of onboard credit.
7. Take in the "View and Verandah"
Holland America's beloved "View and Verandah" sale is back.
While passengers missed the boat on the $50 beverage card bonus as they needed to book prior to January 17th, select 2020 and 2021 voyages are still eligible for a stateroom upgrade, on-board credits of up to $500 per room, 10% savings on excursions and so much more as part of the deal.
8. Save with Seabourn

Seabourn's signature savings event will blow you away. Bookings made this season will come with everything from complimentary suite upgrades to business class airfare. Does it get much better than this?
9. Star Clippers
Windstar Cruises isn't the only company letting people pick their Wave Season 2020 perks. At Star Clippers, guests have the option of choosing between $200 on-board credit per person, prepaid gratuities, complimentary massage and so much more.
10. Live the Dream in Alaska

Alaskan Dream is here to make your luxury cruise fantasies come to life. Beyond upgrades like most cruise lines are promoting, their biggest pull is $1,250 off the Inside Passage Sojourn itinerary. It's a unique experience that allows travelers to explore the stunning region of Southeast Alaska.
11. Plain and Simple Discounts at Azamara
Azamara is letting its deal speak for itself. The cruise line is offering a no frills 40% off discount on the over 125 sailings it has available from spring to next fall. All you need to do is finalize your plans and book before February 29th.
---
Make sure you don't miss any cruise deals by setting a Deal Alert. We'll notify you as soon as a new offer is posted. Interested in planning some getaways on land? Check out our Travel Deals page for all the best offers on flights, hotels and rental cars.
UP NEXT: