Need a Paint Refresh? These 9 Cheap Gadgets Are a Must
Whether you are painting out of love or duty, these accessories will help.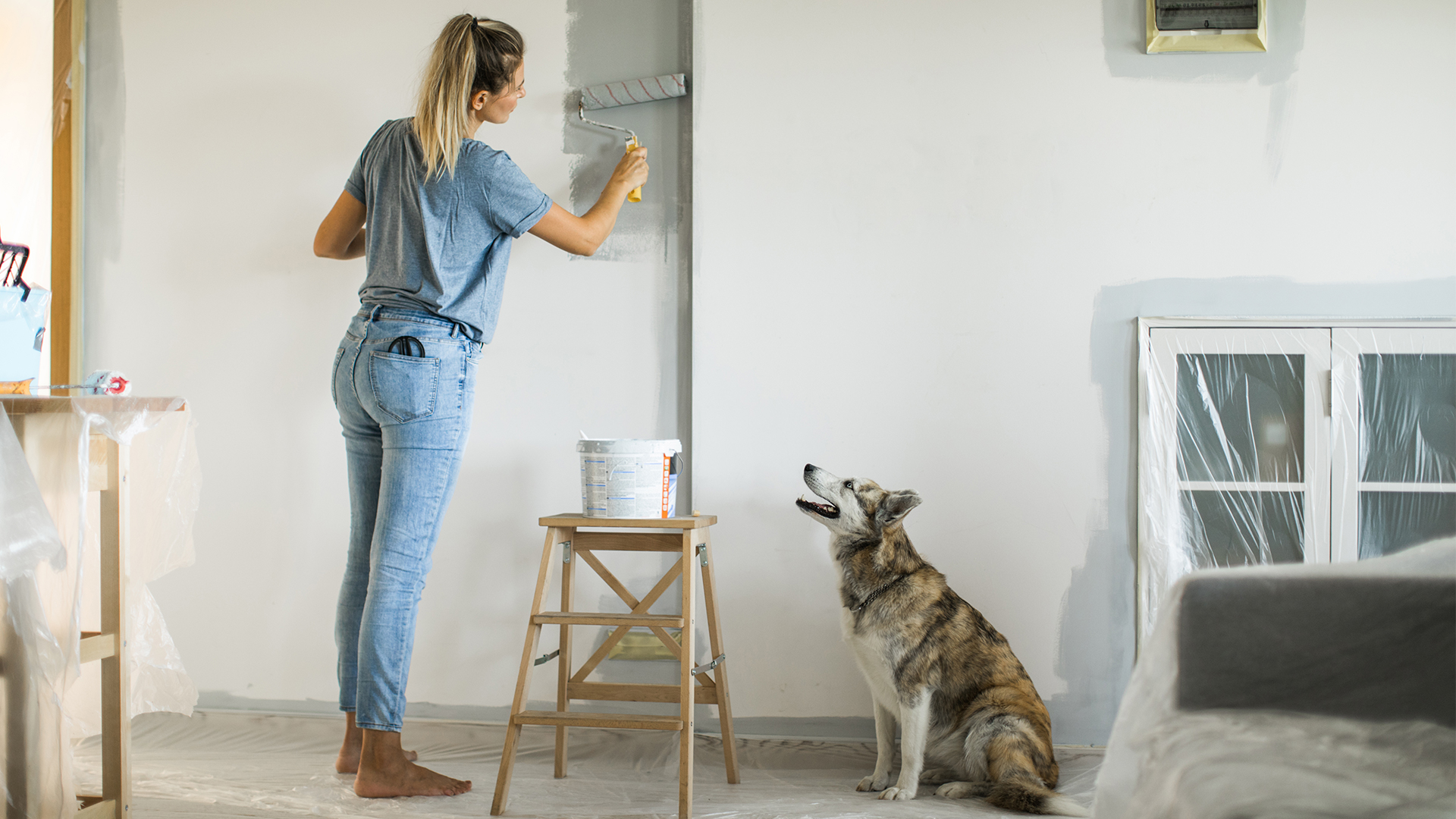 One of the biggest decor impacts you can make for the least amount of money is changing up the wall color. The right paint can make a room appear larger or more serene.
But undeniably, painting any room — large or small — can be a huge pain. Not only is it a lot of work to get the right color on the wall, but the clean up involved is also a hassle.
Thankfully, we have found must-have painting accessories to make the job faster and cleaner. And lucky for you, they all cost less than $15.
1. Shur-Line Paint Stirrer Drill Attachment

Reg. Price: $6.47
Buy the Shur-Line Paint Stirrer Drill Attachment
A gadget just to stir paint? We know this small gadget might not seem worthy enough to deserve space in your tool bag, but if you've ever mixed multiple cans of paint in one sitting, you know it is a small annoyance.
Attach this gadget to your drill for a quick way to mix evenly without getting a hand cramp.
2. HANDy Paint Cup

Reg. Price: $2.97
When you have to cut in or paint around delicate spots with a brush, a hand-held paint cup will save you a lot of back and forth to the paint can.
Additionally, one reviewer gave this awesome tip, "Quart size ziplock bags fit perfectly inside, with the top edge folded over the outside of the cup. I didn't have to clean this ONCE the entire time I used it."
3. Bates Choice Extension Pole

Reg. Price: $13.99
Buy the Bates Choice Extension Pole
Using a roller on an extension pole will cut your painting time in half. When you aren't using the extension pole for painting, you can use it for dusting, window cleaning, or even cleaning the inside of your windshields.
Pro Tip: Paint in large Ws to cover more area evenly, and always keep your roller evenly coated in paint. A dry roller means you will be pushing harder to get even coverage.

4. Shur-Line Paint Edger

Reg. Price: $11.40
Shop the Shur-Line Paint Edger
Cutting in or painting around all the trim and edges of the room first will help you get the room done more quickly. Doing this keeps your baseboard and door frames clean, and then you can use a roller to finish your painting job.
Cutting in can be time-consuming with a brush, so this paint edger speeds up the process. You can even attach it to an extension pole to paint the top of the wall.
5. Likwid Concepts Paint Brush Cover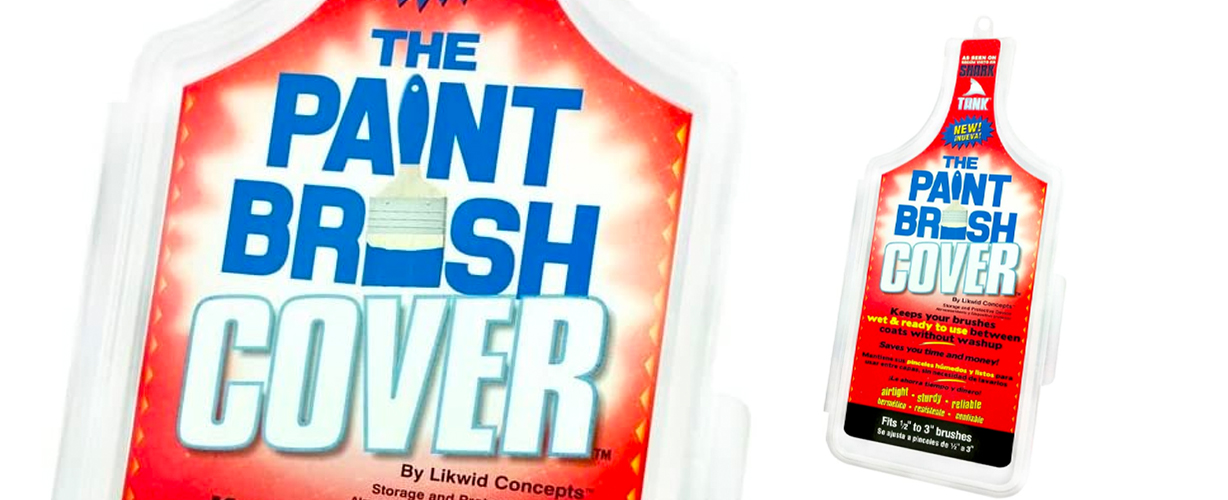 Reg. Price: $3.48
Shop the Likwid Concepts Paint Brush Cover
If you need to take a lunch break while painting, a paintbrush cover will keep your wet paintbrush fresh for when you're ready to tackle the job again.
One reviewer notes that it also "keeps the brushes shape and from dust getting in between bristles moving from one job to the next while it's still damp or over the weekend in the toolbox."
6. Likwid Paint Roller Cover

Sale Price: $5.48 | Reg. Price: $5.99
Buy the Likwid Paint Roller Cover
For keeping wet rollers from drying out between paint sessions, this cover gets the job done without the mess that comes with wrangling a plastic bag over the roller.
According to one Amazon review, "These work really well on normal paint rollers. If you are using the kind that are super fluffy that are for rough surfaces you may have to hold it closed with a rubber band."
7. CoverGrip Quick Drop 8 oz Canvas Safety Drop Cloth

Reg. Price: $14.99 for 3.5' x 4'
Buy CoverGrip Quick Drop Canvas Safety Drop Cloths
Sure, having a drop cloth bunch up around your feet and workspace is a safety hazard.
But even more disheartening is when that one splotch of paint finds its way to the floor where the drop cloth was supposed to be. To help remedy that common situation, this drop cloth has tiny rubber dots on the bottom to keep it in place.
8. FoamPRO 61-5 Fits-All Paint Can Spout

Reg. Price: $4.99 for a set of 5
For less than $1 per piece, this simple painting gadget will keep your paint rim and label clean, and prevent paint waste. Another alternative is the Paint Can Brush Holster for less than $12. It attaches to the paint can for easier pouring, and also has a holster to hold your paintbrush when it's not in use.
9. FROGTAPE Painter's Tape

Sale Price: $6.98 | Reg. Price: $7.58
Unlike the common blue painter's tape, FROGTAPE actually repels paint and therefore won't mess up your effort to get crisp lines.
The manufacturer says, "The Multi-Surface FrogTape has a clean removal up to 21 days. It may be best to heat the tape with a hair dryer to soften up the adhesive before pulling it from the wall. Use an all-purpose cleaner to remove any adhesive residue from the paint."
---
If you are looking to save big on your next painting project, set a Deal Alert. Many home improvement stores launch paint deals and sales on painting accessories around major holidays. Setting a Deal Alert lets you know right away when someone posts a great money-saving find.
Up Next:
Our editors strive to ensure that the information in this article is accurate as of the date published, but please keep in mind that offers can change. We encourage you to verify all terms and conditions of any product before you apply.