Ubisoft Store E3 Sale: Up to 90% off Games and Collectibles
Enjoy discounts on some of Ubisoft's biggest games from June 7th to June 17th.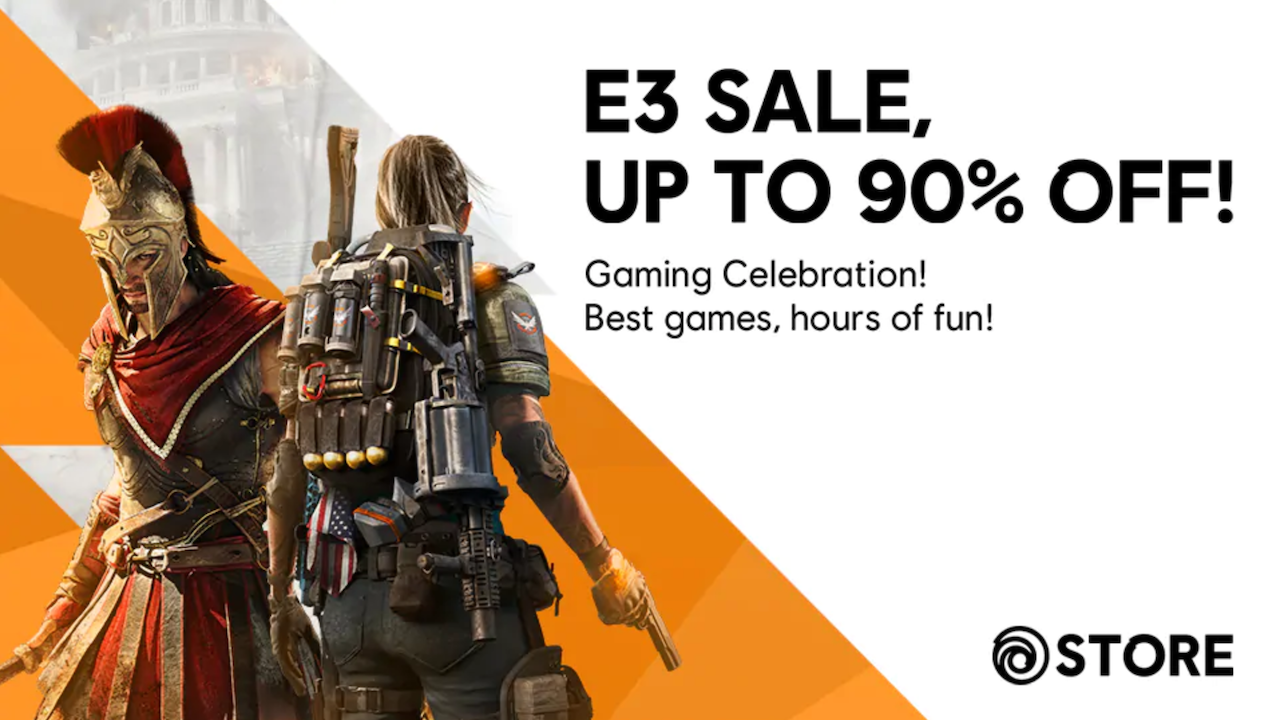 Keeping pace with console manufacturers Sony and Microsoft, Ubisoft is having a blowout sale on its digital storefront to commemorate E3 2019. Ubisoft's sale runs from June 7th to June 17th and features discounts on games and related merchandise. If that's not enough to get you excited, many of the sale games are available on multiple consoles, so you're often free to choose whether you want to play on Xbox One, PC, PS4 or Switch.
Related: PlayStation's Days of Play Sale: $10 PlayStation Hits and Discounted New Releases
The Best Deals In Ubisoft's E3 Sale
Great Games for Less
Many of Ubisoft's biggest games from the past couple years are up to 90% off, including:
Since The Division 2 came out in March 2019, it's exciting to see a 33% discount just a few months later. While it's not the lowest price we've seen for the game, it's still pretty reasonable, and you have the added bonus of being able to choose whether you want to download it on your PS4, Xbox or PC.
Deals on Clothing and Collectibles
Tried and true Ubisoft fans can also score some deep discounts on game-related apparel and collectibles, like:
There are loads of other savings opportunities on Ubisoft's website, so make sure to check out the full sale.
Related: Everything You Need to Know About Microsoft's Deals Unlocked E3 Sale
More publishers will likely offer similar deals on their catalogs once E3 is in full swing, so if you want to stay on top of all the best offers you should set up some Deal Alerts.
---
Any product or service prices/offers that appear in this article are accurate at time of publish, and are subject to change without notice. Please verify the actual selling price and offer details on the merchant's site before making a purchase.