The Best Fitness Apps to Use When You're Working Out from Home
Getting in shape can happen anywhere.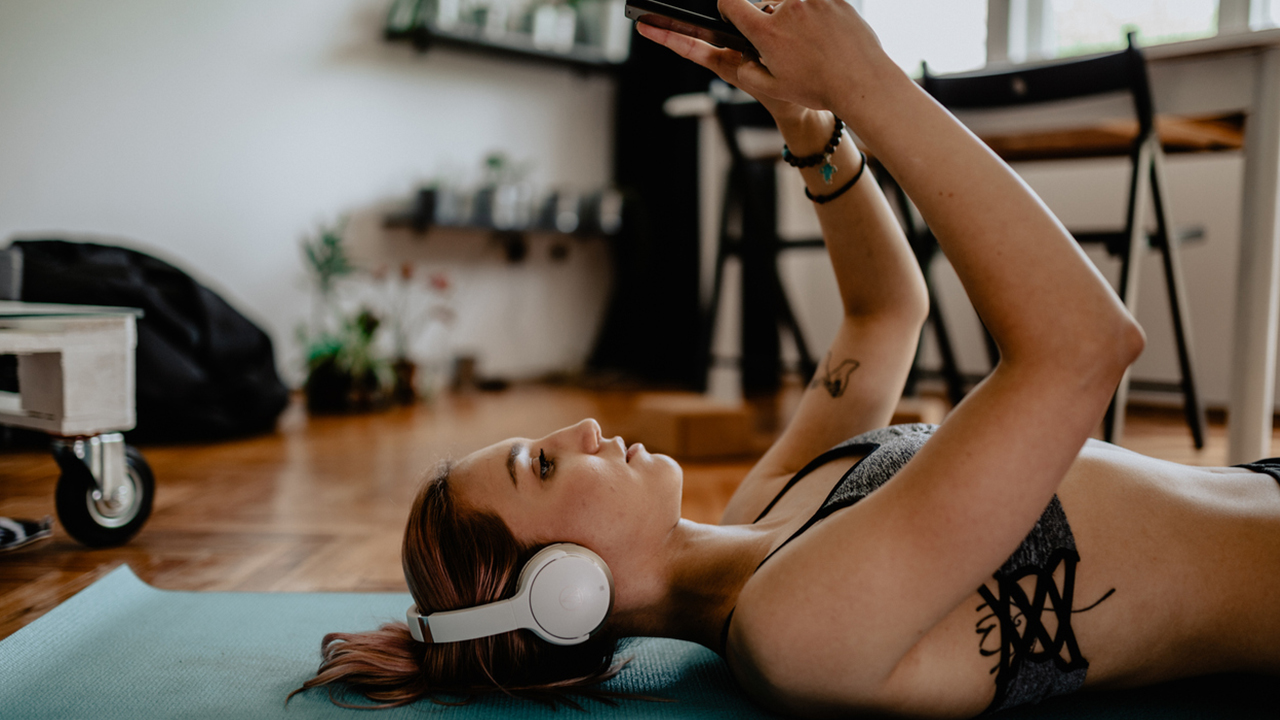 Regardless of the recommended social distancing due to the coronavirus, working out from home — or wherever you may be — is becoming more and more popular. Luckily, the best fitness apps are taking note of this trend and offering more remote classes that can be done from anywhere.
With the following options, you no longer have to head to a class or the gym. Everything can be done just by slipping on your workout gear.
Sometimes opting for this route can even be cheaper than those memberships that you may not use as much as you should. Rethink your workout routine and consider how you can save with these convenient alternatives.
Our 10 Favorite At-Home Fitness Apps
1. Tone It Up

Get tone with real trainers from the comfort of your home with Tone It Up. The platform features a crew of female trainers ready to motivate you to be the best you can be.
In light of the coronavirus, the company announced that it's making subscriptions free until mid-April for first-time users. Usually it costs $12.99 per month, so this promotion is a way to get one month at no extra cost.
2. Nike Training Club
Whatever you're training for, the Nike Training Club can help with more than 185 free workouts. And the more you use the app, the more useful the technology will be, as it will begin to recommend workouts based on your preferences.
Whether you're a pro or not, don't get intimidated. It's designed to be inclusive of all fitness levels.
Download the Nike Training Club App
3. Adidas Training by Runtastic

Similar to Nike's program, adidas Training by Runtastic features around 180 workouts complete with descriptions, so you can easily follow along. It's free to download, but there are additional premium member fees.
If you're committed to this app, it may be worth considering the upgraded subscription. It includes benefits such as an auto-pause feature, advanced statistics, personalized custom workouts and more.
Download the adidas Training by Runtastic App
4. 7 Minute Workout
This is reportedly a crowd favorite and it's pretty clear why. Who wouldn't want to get a workout in just seven minutes? 7 Minute Workout is free, and you don't even need equipment. The app offers a dozen high-intensity exercises, which you'll do for 30 seconds each with a rest period between exercises.
And if you get bored of the available workouts, you can always pay for more options. Pro tip: Slip on a button down shirt on top of your athletic wear, so you can easily switch into fitness mode after a day of working from home.
5. The Ness
During this difficult time, I'm all about supporting small businesses, like this Gwyneth Paltrow-approved bounce studio in NYC called The Ness. Don't worry, you don't need to be in the Big Apple to enjoy their classes.
In fact, sometimes you don't even need a trampoline because the studio offers a range of workouts digitally. People can try it out for free for three days, and after that it's $39.99 per month or $399 for the year.
6. Peleton
If you haven't jumped on the Peleton in-home workout trend, now may be the perfect time to start. You can snag a bike that's complete with workouts right on its screen for as low as $58 per month.
If that's out of your price range, consider the brand's more versatile option that includes equipment-free on-demand classes via its app, which first-time users can get for free for 90 days.
7. Mirror

Mirror has a similar business model to Peleton. However, instead of a bike, the company provides stylish mirrors for its customers that come equipped with a wide range of classes that they can stream instantly. From boxing to yoga, you can do just about anything from your home for $1,495 (or $42 a month).
However, you can save $350 until March 19th, 2020 with promo code MARCH2020. It's a big investment that could be worth the price tag if you're interested in exploring the different workouts it offers.
8. Centr
Want to look like Chris Hemsworth? Then download the actor's fitness app: Centr. It's a full program that not only includes workouts, but also meal plans, meditation tips and more to help get you in the best shape of your life.
To join, it costs $29.99 a month or $120 for the entire year.
9. ClassPass
Are you going through ClassPass withdrawals? Stay sane by snagging ClassPass Go. This is the company's in-home workout option that will allow users to choose a workout and follow along digitally via audio coaching from some of the best trainers around.
It's free for anyone with a standard ClassPass membership, but it's also available for non-subscribers at $7.99 per month or $47.99 a year. Keep your workout routines going even if you're quarantined.
10. Simple Habit

On top of staying active, it's equally as important to take care of your mental health. Simple Habit is designed to give you a safe space to give your mind and body a break.
The app doesn't cost a thing and is full of five-minute meditation sessions that give you the reset that you need. Go ahead and click to it after a demanding workout, and you may be surprised at how extra great you'll feel.
---
No matter how you're working out these days, make sure you're getting the best price on fitness equipment and apps. Set a Deal Alert and we'll send you an email whenever a new offer is posted.
Up Next: 
Our editors strive to ensure that the information in this article is accurate as of the date published, but please keep in mind that offers can change. We encourage you to verify all terms and conditions of any product before you apply.