How to Pick the Perfect Computer Monitor for Gaming
Here are our picks for top gaming monitors for 2020, no matter the budget.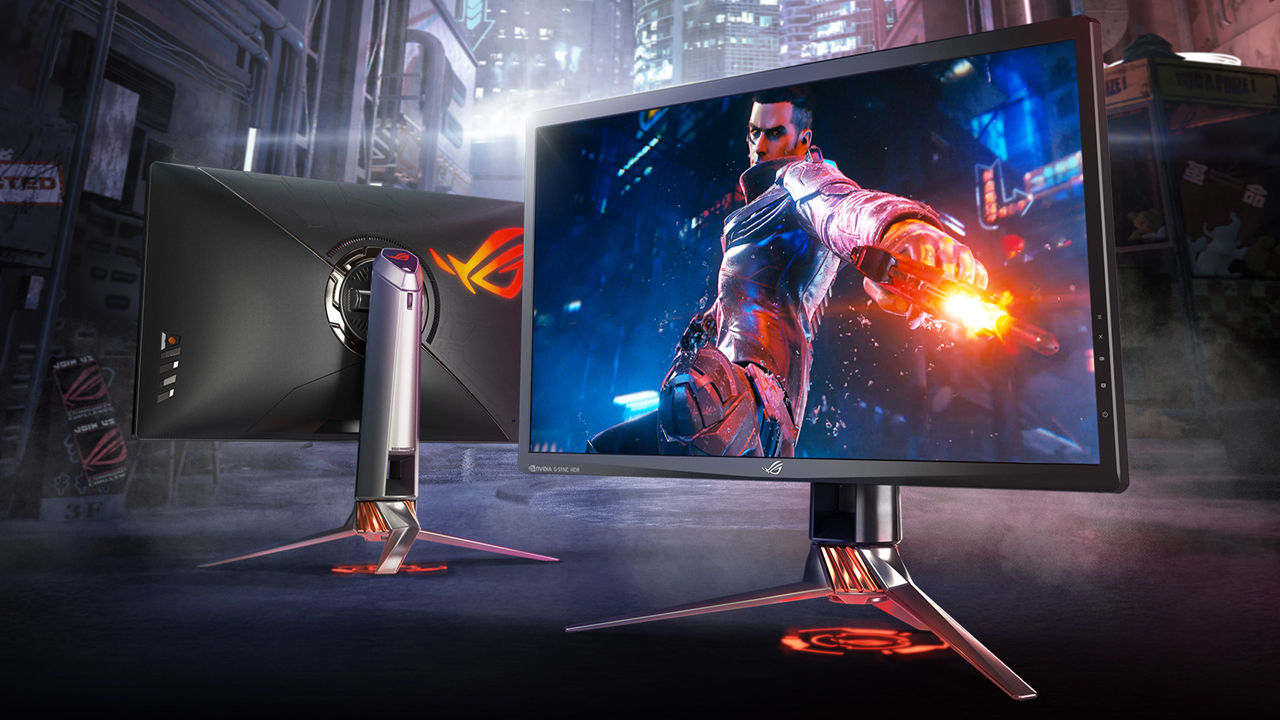 There's one rule I follow when I build or purchase a new PC: Always spend the most money on the monitor.
There are two reasons for this way of thinking. For starters, a monitor will typically outlast a PC. While your graphics card might change yearly, a good monitor will likely hold firm for two or three generations of upgrades.
The other reason to splurge on a monitor is simply for your own benefit. After all, you're going to be staring at this screen pretty much every time you use your new computer, so if you want to optimize your experience, it's critical you invest in the best possible monitor you can afford. This is especially true for gamers, as no one wants an inferior monitor ruining the performance or quality of their favorite game.
With so many gaming monitors on the market these days, it can be hard to tell which present the best value. As such, we're breaking down the key specs you should be focused on when buying to ensure you get the best possible monitor for your money.
What Specs are Most Important When Shopping for Gaming Monitors?

Refresh Rate
The most important specification for most gamers will be a monitor's refresh rate, essentially the speed at which images are drawn on the display. The faster the rate, the smoother movement will appear on the screen. These days, a 120Hz refresh rate is the absolute minimum for gaming. Even if you don't play a lot of first-person shooters, you'll appreciate the silky-smooth motion of a 120Hz screen for everything else.
Resolution
Choosing the best monitor resolution is partly a matter of preference, but your graphics card's capabilities also come into play. If you have a beefy, current-generation card, you might want to spring for a 4K UHD display. However, most games will perform at their very best at 1440p. This is considered the current sweet spot in terms of performance and resolution. Almost all graphics cards produced in the past several years will be able to handle 1440p without dropping below 60 fps. If you're planning on an upgrade once NVIDIA and AMD release their 2020 GPUs, a 4K display is also worth considering.
GSYNC/FreeSync Capabilities
Refresh rate syncing, whether from NVIDIA or AMD (most good gaming monitors include one or the other), won't matter much if you have a high-end graphics card, like a RTX 2080 Ti. However, older graphics cards will benefit from refresh rate syncing because it'll let your monitor match the current frame rate of your games. Dipping below 60 frames per second can introduce stuttering and tearing, so having G-SYNC or FreeSync can make an otherwise slow game feel much more pleasing to play. Your mileage here may vary based on your system specs.
Personally, I'd recommend G-SYNC over FreeSync, just because NVIDIA still has the best GPUs.
Our Top Three Picks for Gaming Monitors
The Best 4K Gaming Monitor: ASUS ROG Swift PG27UQ Gaming Monitor | Retail Price: $1,299.00

Given how new GPUs are expected to arrive later in 2020, it's worth taking a serious look at a native 4K gaming monitor. The ASUS ROG Swift PG27UQ is our top pick for high-end gaming monitors. The entire ASUS line of ROG Swift monitors have performed well, giving gamers high refresh rates without compromising on display quality.
The ROG Swift PG27UQ sports a native 4K display with 144Hz refresh rate and support for G-SYNC. Performance in fast first-person shooters should be a walk in the park for this monitor.
You won't have to worry about image quality either. ASUS packs the ROG Swift PG27UQ with HDR 1000 support, a Quantum dot IPS display supporting 97% DCI-P3 and an eye-melting 1000 nits of brightness. Additionally, 384 local dimming zones help the ROG Swift PG27UQ achieve deep blacks for a punchy, vivid image.
As of this writing, the ROG Swift PG27UQ is hovering around $1,250, but that still amounts to a near $750 drop from MSRP.
---
The Best 1440p Gaming Monitor: ASUS ROG Swift PG279Q Gaming Monitor | Retail Price: $699.00

If you don't plan on upgrading your graphics card anytime soon, our favorite pick for an excellent 1440p monitor is the ASUS ROG Swift PG279Q. Worth every dollar — especially if you can find it on sale — ASUS's venerable 1440p offering delivers gaming at 144Hz and can be overclocked to 165Hz if need be. For most users, 144Hz will be plenty satisfying. 
While the ROG Swift PG279Q doesn't support new color profiles like its beefier PG27UQ brother, it does come equipped with G-SYNC support and great out-of-the-box color.
These days, you can often find ASUS's ROG Swift PG279Q on sale for around $600, which is almost its historic low. In the past few months, we've seen the PG279Q jump to near $700, so if you spot a good deal, you may want to jump on it.
---
The Best Budget Gaming Monitor: BenQ EL2870U 4K HDR Gaming Monitor | Retail Price: $299.00

BenQ's EL2870U 4K display doesn't come with anything fancy like G-SYNC or FreeSync, but it does sport an excellent HDR 4K panel. It also offers plenty of screen real estate when you're not gaming on your PC.
Without support for anything above a 60Hz refresh rate, AAA gamers might find the EL2870U limiting, especially when playing fast-paced games. But for slightly older or less intensive games, the EL2870U will do fine. Its 1ms response time helps, as long as your graphics card can keep up. We suspect you'll mostly be gaming between 1080p and 1440p, but for its 28-inch size, images should still look good.
We like BenQ EL2870U because of its well-rounded spec sheet, but we like it most because it's budget-friendly. At $300, you can't go wrong if you're trying to build a low-cost machine.
---
Whichever monitor you decide on, make sure you're getting the best price by setting a Deal Alert. We'll send you an email as soon as a new offer is posted. You can also check out our Monitor Deals page for all the latest price drops on monitors from various brands and retailers.
UP NEXT:
Our editors strive to ensure that the information in this article is accurate as of the date published, but please keep in mind that offers can change. We encourage you to verify all terms and conditions of any product before you apply.