Best Graduation Gift Ideas for All Ages
Find the perfect gift for your grad and your budget.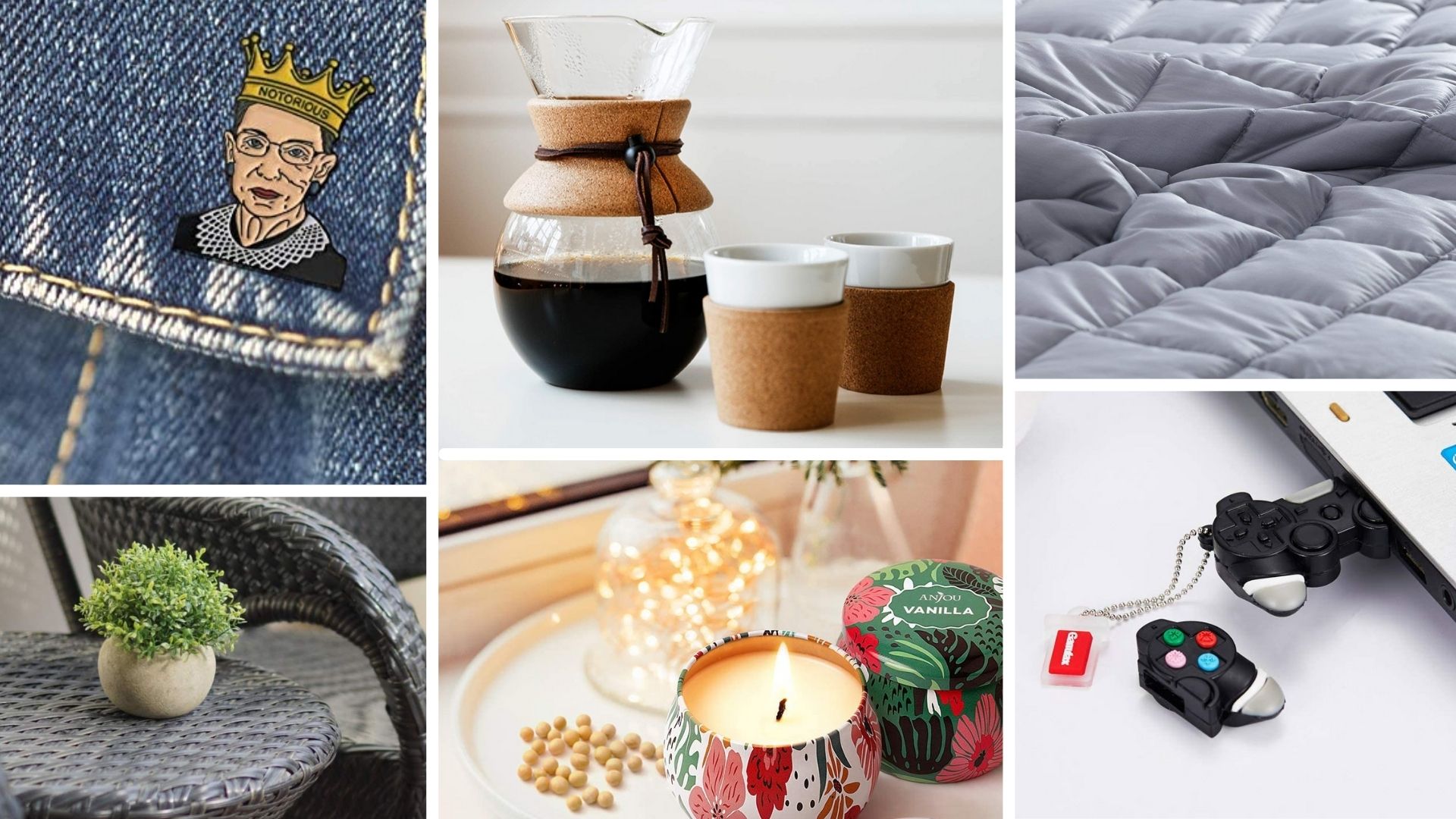 Grad season is here if you couldn't tell already by how many festive cars are on the street. When you search for graduation gifts, you are going to be inundated with cheesy bears holding diplomas and shirts that say "Straight Outta 'Grade Level.'" We are all about celebrating grads and the big day, but really, how many times will they wear their "Class of 2021" shirt? It's time to give grad gifts that are both fun and useful.
Whether someone is graduating from elementary school or college, all grads deserve to be celebrated. We've gathered the best graduation gifts for all ages and every budget so that you can commemorate the tassel of all your favorite grads this year.
Best Grad Gifts for Elementary
The transition from elementary school into middle school is a big one for most kids. Celebrate the occasion and make it special with some fun and cheap graduation gifts for elementary school that your student will love.
Under $10

Leaving elementary school is a big adventure and one worthy of this cool Adventure DIY Scrapbook for $8.99. Gift with a fun pen or marker set so the new middle schooler can keep track of memories and new friends. You could also consider these other creative gifts for less than $10:
Under $25

Did you know wrestler and actor John Cena writes motivational quote books? Not only are his books not cheesy, but they make the perfect gift for new grads. His book, Be a Work in Progress: And Other Things I'd Like to Tell My Younger Self, includes nuggets of wisdom like, "Each day, try to become a little less perfect and a little more brave."
Whether you're looking for something motivational or just fun, the gifts below are also good options for this age group:
Under $50

Tech grad gifts are always a hit. However, finding worthwhile technology for under $50 can be hard. If you want to give your elementary school grad a tech gadget, stick with name brands when you can and always look at reviews and ratings. Amazon's Fire 7 Tablet is just under $50 and can utilize everything from Audible to Disney+.
Here are some other well-rated gadgets we think elementary school grads will love:
Cheap Graduation Gifts for Middle School
Forgo giving the typical graduation signature dog or bear. Middle school graduates want to feel appreciated for not only their academic accomplishments, but also the fact that they are saying goodbye to childhood and becoming a teen. We've selected graduation gifts that respect middle school grads, while still offering a dash of humor and fun, too.
Under $10

For those who have fallen in love with the musical Hamilton, this "Not Throwing Away My Shot" Necklace will be a nod towards both Hamilton's and Lin Manuel Miranda's determination to succeed.
While sticking to a $10 is not always easy as kids get older, we think these options hit the right note for middle school grads:
Under $25

Put a little humor in your graduation gift by gifting this Tortilla Blanket. Add a card that says, "Taco Bout a Cool Graduate" or throw in a Taco Bell gift card so they can enjoy off-campus lunch in high school.
New high schoolers will also love these finds:
Under $50

Now that middle school is conquered, there are a lot of pool parties and summer celebrations that call for the perfect gift. And a JBL CLIP 3 – Waterproof Portable Bluetooth Speaker definitely fits the bill.  For more gifts that will help fuel your middle school grad's summer fun, check out these other ideas:
Best Graduation Gifts for High School
One degree closer to their dream job! We recommend gifting high school grads things that celebrate the amazing memories they had with friends, as well as practical gifts that will help them survive dorm life. If your grad already knows which university they are attending, consider gifting them a sweater or beanie from that college for a personal touch.
Under $10

A wallet is always useful, especially if it is a slim, minimalist wallet that also boasts RFID blocking. This wallet comes in several color options and is so affordable, you can sneak a Starbucks or Amazon gift card in there too. Here are some more useful winners in this price range:
Under $25

What teen doesn't love a basket full of goodies? Snacks and other consumable goodies are a great option for teens, and you can't go wrong by gifting a fun Snack Box Variety Pack for Grads. Whether you're looking for something fun, useful or just plain silly, here are some more ideas to consider:
Under $50

For high school grads moving out of state to get their degree, a state candle is a sentimental gift that will also keep their new dorm smelling fresh. You can find a unique candle scent for almost every state and most range from $20 to $30. Check out these other graduation gift ideas for friends and family:
Best College Grad Gifts on a Budget
Graduating from college is a huge accomplishment, and many fresh grads are a mix of excitement and overwhelm as they enter their chosen career field. Gift cards and cash will be the most appreciated gifts, but for those who want to give a little something extra, we've found several cool and useful ideas.
Under $10

You can't give them a car for under 10 bucks, but you can give them a new keychain personalized for them. Customization is free, and you can fit up to 10 characters on this key fob. Some other under-$10 ideas to help recent grads start their new lives include:
Under $25

A fun coffee cup with their favorite coffee shop gift card is always a winner, especially when looking for graduation gift ideas for friends. We love this "Now Hotter By One Degree" Mug, but you can also search mugs by degree field for interesting choices, too. Here are some other highly rated gifts:
Under $50

We admit that gifting a Tile gift pack isn't the coolest tech gift, but we bet it will be the gift that gets the most use. The two-pack gift set from Tile comes with a Tile Mate and Slim so grads can keep track of their keys and wallet or bag at all times. Or try one of these cool buys to make a new grad's life easier:
It's not every day that someone graduates, so making that person feel validated in their accomplishments is essential. We've listed 48 winning gift ideas that any grad will love, but if you are still in doubt, remember all graduates love gift cards, tech and food gift baskets. You can find virtually any gift card for any store or restaurant on Amazon, as well as food gift baskets or graduation celebratory sweets. For cool tech grad gifts that don't break the bank, set a Deal Alert for the gadgets grads really want so you can snag them at a low price.
Up Next:
Our editors strive to ensure that the information in this article is accurate as of the date published, but please keep in mind that offers can change. We encourage you to verify all terms and conditions of any product before you apply.