Four Cruise Lines that Let Kids Cruise Free in 2020
Bring the kids along without blowing your budget.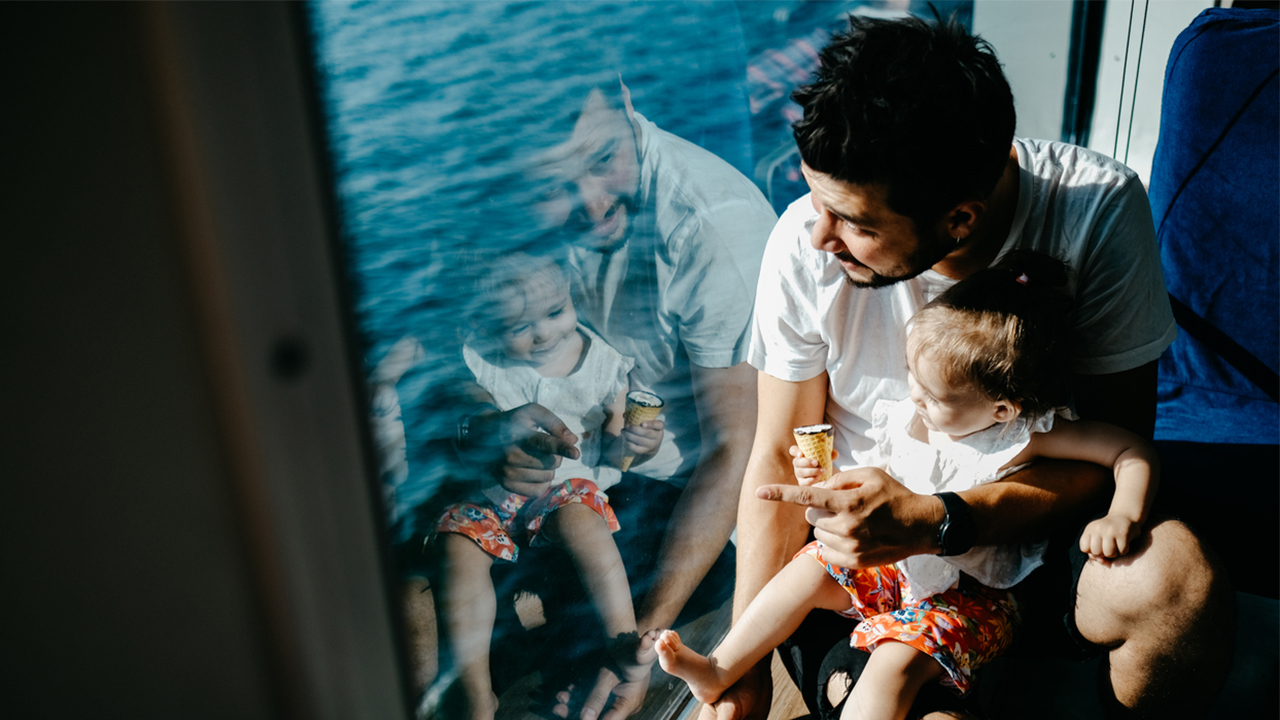 While I mostly book land-based trips in Europe and the Caribbean for my family, I've been known to throw a family-friendly cruise in the mix once or twice per year. This is partly because cruising is basically a pre-planned vacation. Once you pick a cruise line, an itinerary you want and a handful of activities to do in various ports, all you have to do is show up and enjoy the ride.
But it's also a relatively affordable vacation option when you consider what's included. Your cruise fare includes food, transportation and a floating hotel. Anything extra you pay for is mostly by choice.
Of course, some cruises are more frugal choices than others. And there are a few cruise lines that hope to lure in families by allowing kids to cruise free — at least part of the time. With week-long cruises ranging anywhere from a few hundred bucks to $6,000+ per person, this perk could lead to substantial savings for anyone cruising with kids. We're taking a closer look at the top cruise lines that let kids cruise free and finding out if they're really worth it.
Cruise Lines that Let Kids Travel Free
1. MSC Cruises

MSC Cruises "Kids Cruise Free" promotion is offered year-round on select itineraries in destinations like Europe and the Caribbean. However, note that only kids ages 11 and under can cruise for free with paid adults on itineraries included in this promotion.
Other kid-friendly amenities offered by MSC Cruises include free bottle warmers, strollers, bounce chairs and more for children ages three and under, as well as dedicated (and supervised) kids clubs for children ages three to 11. MSC ships also have teen clubs for young adults ages 12 to 17. And all the clubs feature organized activities that keep your kids busy while mom and dad enjoy some leisure time around the ship.
2. Norwegian Cruise Line

Norwegian Cruise Line lets kids cruise free through its "Free at Sea" promotion, which allows you pick up to five free offers in your cruise package. Options include free kids cruises, free open bar, free specialty dining, free excursions and free Wi-Fi. On select itineraries, you'll even see these freebies coupled with cruise discounts.
For the kids cruise free component of this promotion, up to two children can share a stateroom with up to two adults paying full fares — one free child per adult, basically. This promotion only works on select sailings, so you'll need to make sure the cruise you want is included. On the upside, Norwegian Cruise Line doesn't set a specific age limit for children, so kids ages 17 and under will qualify.
Find a Norwegian Cruise Line Itinerary
3. Royal Caribbean


Royal Caribbean doesn't allow kids to cruise free all year long, but it tends to offer regular promotions throughout the year. Currently, its kids cruise free offering apply to new bookings made until March 31st, 2020. It provides a free cruise fare for third guests who are 12 years or younger.
According to Royal Caribbean, kids can cruise free on eligible 4+ night cruises in Alaska, the Bahamas, Bermuda, Canada, the Caribbean, Europe, Hawaii and more. Some repositioning cruises also qualify for this promotion.
4. Crystal Cruises

Crystal Cruises is a luxury cruise line at its core, so prices for all of its itineraries start at a much higher rate. Where seven-night cruises on MSC Cruises or Norwegian Cruise Line typically start at around $300 to $400 per person, a weeklong itinerary on Crystal Cruises usually ranges from $2,500 to $6,500 per person.
That being said, Crystal Cruises does offer a generous promotion that lets kids cruise free when their parents really want a luxury experience. Currently, a third guest age 17 and younger can sail free in the same stateroom or suite with two adults of at least 21 years of age. This promotion only applies to select voyages, however, and it is capacity-controlled, meaning only a certain number of kids can sail free on each voyage.
Beware the Fine Print
As with most "free" deals, there are some details and fine print involved with these offers. For starters, you do have to pay government taxes and port fees for your kids, regardless of whether they're charged a traditional cruise fare. These fees will normally work out to less than $150 for a seven-night cruise, but they're still worth noting.
You'll also want to keep in mind the limitations set by each cruise line. Double check that the select ship or itinerary that you want applies to the kids cruise free promotion. And, of course, make sure your child is under the age limit to cruise free.
The Bottom Line
If you want to cruise on the cheap in 2020 and plan to bring your kids along, it's smart to explore cruise lines that let kids cruise for free or for a reduced rate. You'll still have to pay applicable taxes, fees and port charges for each child, but you could save hundreds of dollars per child or more when compared to the alternative.
Cruising can be a frugal travel option, but that's especially true when you're mindful of promotions and willing to be flexible with your travel plans. Finally, make sure to check for cruise deals, discounts and kids sail free promotions before you book your next family getaway.
---
Make sure you're always getting the best price by setting a
Deal Alert
whenever you're planning a vacation. We'll notify you whenever someone posts a great new deal.
UP NEXT:
Our editors strive to ensure that the information in this article is accurate as of the date published, but please keep in mind that offers can change. We encourage you to verify all terms and conditions of any product before you apply.