The Top 4 Kindle Alternatives for e-Book Lovers
These e-readers give the Kindle Oasis and Paperwhite a run for their money.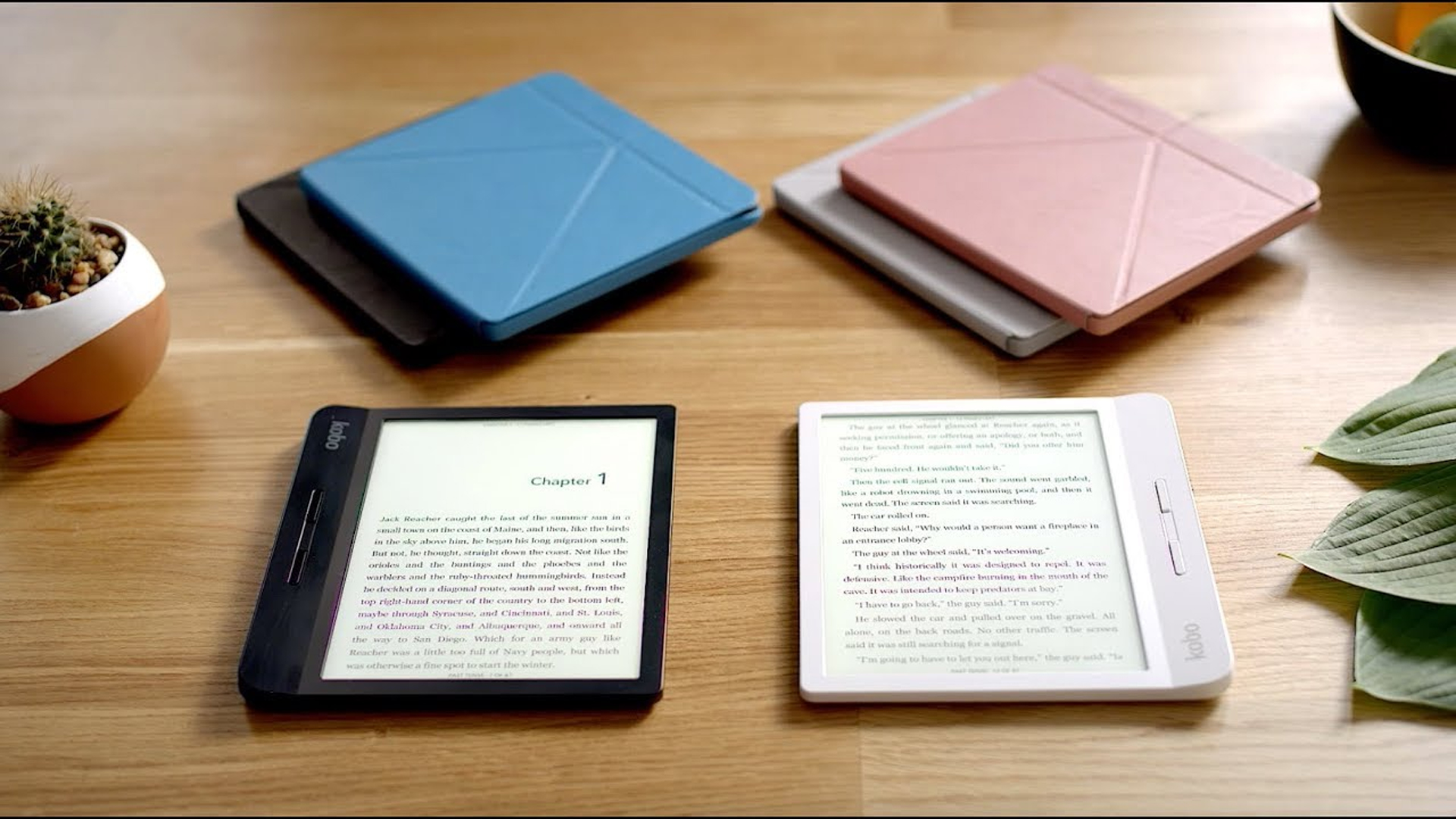 The e-reader is basically the best thing since frozen pizza. How else can you carry thousands of books while taking up less room than a tablet? Of course, when you think of e-readers, Kindle is probably what comes to mind.
While I am a huge fan of Kindles, they aren't the be-all and end-all of digital reading. This is especially true if you have ever tried to read a graphic novel or picture book on the device.
There are several other affordable and noteworthy e-readers to try if you want to venture outside of the Kindle bubble. We've gathered the top four Kindle alternatives and compared them with the Kindle Oasis and the Kindle Paperwhite to see how they measure up.
Likebook Mars E-Reader

Price: $219.99 at Amazon | Savings compared to Kindle Oasis: $30
The Likebook Mars brings a lot of perks to the table. Not only does it have more storage than the baseline Kindle Oasis with 16 GB, but it's also 0.8 inches larger and 2 ounces lighter. Running on Android 6.0, the Likebook Mars is PDF compatible and also comes with Audible built in. Plus, you'll get 24 grades of warm and cool lighting to make reading in any lighting a breeze.
While the Likebook Mars gives the Oasis serious competition, there are a few things to be aware of. First off, it is not waterproof. Additionally, the screen is made for finger touch, but will not work with a stylus. And in general, while the Likebook Mars has some tablet features, it is certainly no a substitute for a highly-rated tablet.
With that said, the Likebook Mars is a supreme e-reader overall.
Best for: Android lovers who need PDF reading perks.
NOOK GlowLight Plus

Price: $199.99 at Barnes and Noble | Savings compared to Kindle Oasis: $50
Similar to the Kindle Oasis, the NOOK GlowLight Plus offers page-like reading with E Ink technology. It's also waterproof — a plus for those who like to read in the tub, pool, or beach.
Readers can enjoy day and night reading effortlessly, since the NOOK is made to mimic the natural progression of the sun automatically. One win the NOOK holds over Kindle's Oasis is that the screen is bigger at 7.8 inches versus the 7-inch Oasis.
The Kindle Oasis does have 25 LEDs, while the GlowLight Plus only has 19 LEDs. And, the GlowLight Plus is almost three ounces heavier than the Oasis. This weight difference seems minimal until you are nose-deep in a really good story and your wrist aches.
Ultimately, if you don't mind these minor drawbacks, the Glowlight Plus offers a similar resolution and battery life as the Oasis at a $50 discount.
Best for: Readers who want a larger screen at a more affordable price.
Kobo Libra H2O

Price: $169.99 at Rakuten | Savings compared to Kindle Oasis: $80
The Kobo Libra H2O supports 14 types of e-reader formats, including EPUB, which is the formatting for most Kindle e-books. You'll also be able to access manga, graphic novels and comic books without having to worry about slow-loading graphics or ghosting.
Additionally, the Libra H2O's ergonomic design allows users to flip back and forth seamlessly from landscape to portrait mode.
New to the Libra is built-in OverDrive access, which many libraries use for easy digital book borrowing. If your local library uses OverDrive, you can use it for access to thousands of free books.
Audiobooks are not supported by the Kobo Libra H2O, however, nor can you choose text-to-speech when you prefer to give your eyes a break.
And if you are hoping your Libra can help you discover your next favorite read, don't set your expectations too high. Kobo is lacking when it comes to marketing similar or new titles, and it can be difficult to discover related titles on its interface.
Best for: Manga and comic lovers.
Kobo Clara HD

Price: $119.99 at Rakuten | Savings compared to Kindle Paperwhite: $10
Similar to the Kobo Libra H2O, you can access OverDrive library books quickly with the Clara HD. And the 6-inch e-reader holds up to 6,000 e-books with its 8 GB capacity.
Users can also enjoy ComfortLight PRO, which allows the light to gradually soften as the day progresses. This means you don't have to worry about your eyes when you're sneaking pages in bed.
If you were hoping to take Clara to the beach, however, think again. This e-reader is not waterproof. And like the other devices from Kobo, this version also does not support audiobooks. If these two features are important to you, then the Paperwhite is likely the better deal.
Best for: Readers who want the E Ink experience while also protecting their eyes at night.
---
Ready to shop for your next e-reader? Don't forget to set a Deal Alert so you can snag one the next time a sale pops up. You can also browse our Tablet and E-Reader Deals page for all the current offers.
Up Next:
---
Any product or service prices/offers that appear in this article are accurate at time of publish, and are subject to change without notice. Please verify the actual selling price and offer details on the merchant's site before making a purchase.