How to Book Actually Affordable Last-Minute Travel and Hotel Deals
These apps are your travel agent, pilot and companion.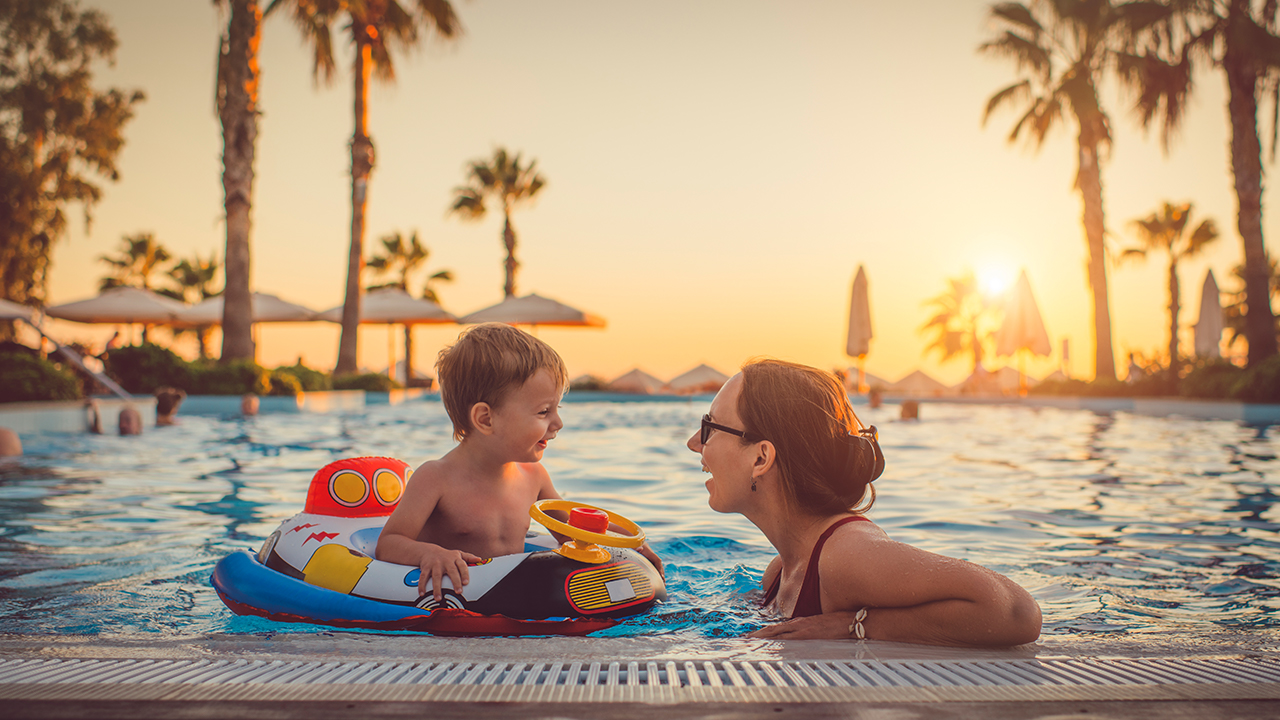 It's been a long week, payday is coming and you starkly refuse to spend this weekend lounging on the couch. The problem is, you're fried from your busy lifestyle and the prospect of traveling — let alone at the last minute — can be a lot to handle.
The good news is, you no longer have to spend your precious hours refreshing your cookies and pouring over sketchy hotel sites with the exact same promoted locations until you give up and say, "maybe next month."
These last-minute hotel booking apps and websites can help ease the burden for your spur-of-the-moment weekend trip or staycation. They serve a wide variety of purposes, from finding the best deals to choosing your destination and hotel for you. From impulsive jetsetters to meticulous planners, there's probably a service that suits your travel style and your budget.
Check out our list of booking services that will help you plan your last-minute getaway.
1. Booking.com
Best For: People who don't want to commit until they've found the perfect deal.

A tried and true travel site for more than 20 years, Booking.com offers deals on hotels, Airbnbs and boutique accommodations. You get the option to sort lodging by type, price and there are price-slashed "Secret Deals" for email subscribers.
While that particular feature is best suited for last-minute travels, Booking.com's greatest asset is its "free cancellation, no prepayment" option. If you see a good deal, you can lock it in until 24 hours before your arrival (sometimes longer depending on the specific hotel), and cancel hassle-free if you find something better.
Frequent users can join Booking.com's loyalty program, "Genius." Members save 10% or more on their bookings, in addition to other perks like free breakfast and room upgrades.
2. HotelTonight
Best For: Day-of travel plans.

HotelTonight's entire focus is discounted day-of bookings, but you are still allowed to stay for multiple nights. The shortlist of available hotels resets every day at noon, and gives users the chance to select rooms by fanciness tier — basic, solid, luxe, etc.
We've seen discounts as high as 70% off, but realistically you'll save somewhere around 25%. Because the HotelTonight list is curated, this site is good for guaranteed higher-quality bookings at the potential cost of wide selection. If you're just trying to skip town and live deliciously, though, that probably doesn't matter much to you.
3. One Night
Best For: Single night stays.

Like HotelTonight, One Night is specifically for same-day bookings. The main difference between the two apps is the price point and locations. One Night is owned and operated by Standard International, a high-end chain of hotels. This means higher-priced and trendier hotel options, so you'll get a tastefully curated list of upscale design and lifestyle options at your destination.
One Night is only for single night bookings, so don't expect to plan your entire vacation around it. As of 2019, One Night is only available for bookings in a select number of cities in the United States and Bangkok, but it sounds like it's working on adding more locations.
4. Priceline
Best For: Those who value deals over brand names.

Priceline is similar to the other catch-all booking sites, offering a selection of hotels, cars, cruises and flights all in one service. It has two features that set it apart from the others, however.
"Name Your Own Price" is its bidding service, which gives users the option to name their price, star rating and location to be blindly matched with a hotel within their price range below the standard market rate. While it will prompt you to bid higher if you aim too low, sticking to your guns might result in a massively discounted room if you end up winning the bid.
After discontinuing "Name Your Own Price" with car rentals, Priceline has made this function hard to find on its website. You can access the form by visiting BiddingForHotelRooms.com. If you don't feel like going through the bidding process, you can instead go for an "Express Deal" which operates similarly but tells you the price of your room before you book.
5. Jetsetter
Best For: If you don't care where you're going.

Jetsetter is just as much of a travel lifestyle site as it is a booking service. It offers travel guides and best practices, but its most valuable service is its "Flash Sales" section, available for email subscribers.
You have the option to enter your destination and date range (or lack of date range, if you're really adventurous). And you can also comb through the list of time-limited offers and plan your vacation around wherever is cheap and interesting. Some listings show the percentage off, while others list the price directly.
The list repopulates regularly, and you can keep your eye on the "Upcoming Sales" section at the bottom of the page so you'll be prepared to pull the trigger right when your dream vacation goes on sale. Jetsetter's booking options tend to skew on the high end, so this site is best for people planning on luxurious accommodations.
6. What A Hotel!
Best For: Luxury travelers who want exclusive benefits.

What A Hotel! is a luxury hotel booking service that provides customers with exclusive perks and benefits to sweeten the deal on rooms, yachts and even jets. Unfortunately, the base rates are not quite as heavily discounted as the other luxury services, but the exclusive perks are pretty sweet.
Some offerings include room category upgrades, complimentary continental meals, spa and food and beverage credits as well as late checkout options. If you were already set on spending a good chunk of change on your vacation, you can stretch it using What A Hotel!
7. Hotels.com
Best For: Staycations and impulse vacations.

Why knock the classics? Hotels.com offers all of the amenities of the other major booking sites, but its "Last Minute Deals" section is where you can really save big. If you're a neurotic traveler and the blind bag aspect of the other apps doesn't sit well with you, Hotels.com gives you all of the information about your hotel before you buy.
You can reserve everything from divey motels to luxury suites, and you can save over 50% by booking last minute. It also pays to join the loyalty program. When you collect 10 nights of hotel stays booked through Hotels.com, the 11th is free. When you sign up for "Secret Price" by giving your email address, you can save even more than the already discounted list price.
8. Hipmunk
Best For: New, nervous and knowledge-thirsty travelers.

Hipmunk is ideal for Type A travelers who need to know every last honest detail about where they are staying. Each listing lays out user-submitted data on the fees, deposits, check-in information, price comparisons, "vibes" and tons of other considerations before you enter any of your credit card information.
If you've ever been blindsided by hidden fine print during or after checkout, this site will ease your mind. Hipmunk generally doesn't offer special deals of its own, but it aggregates deals from other services and price matches or slightly undercuts them.
Unfortunately, your paralyzing indecision about where to go is now replaced with a new one: choosing which website or app to use. We can't make that choice for you, but now you can skip town with confidence knowing that you got the best possible deal. And remember, you can always set a Deal Alert with us to find the latest news on flight and travel deals.
If you're looking for something more immediate, you can check out this popular deal from our Frontpage as well:
Search URL: https://slickdeals.net/newsearch.php?firstonly=1&pp=20&sort=newest&rating=frontpage&forumid%5B%5D=9&hideexpired=1&r=1
---
ncKxk_Yhu_A
Our editors strive to ensure that the information in this article is accurate as of the date published, but please keep in mind that offers can change. We encourage you to verify all terms and conditions of any product before you apply.