9 Long-Haul Flights With Layovers That are Totally Worth Your Time
Experience multiple trips for the price of one.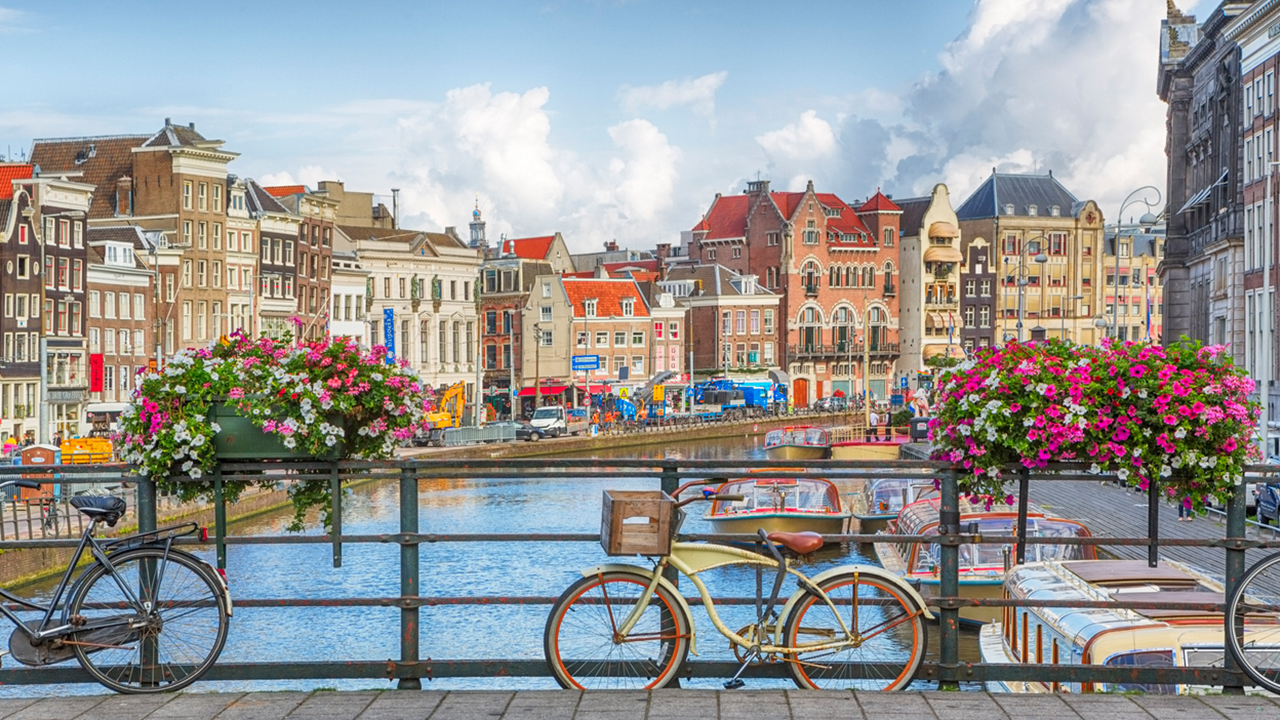 Unless you have a ton of miles or make arrangements months in-advance, air travel is often going to be one of your biggest travel expenses. With that said, you can be strategic with the routes you choose to maximize your experiences along the way. Make it a point to take the long way home with layovers that offer extra travel opportunities on your getaway.
While most travelers complain about non-direct flights, it's time to see these (often cheaper) options as blessings in disguise. Airlines are making it easier than ever for tourists to check off bucket list items during long stopovers, and some airlines will even cover the cost of certain city excursions.
San Francisco to Dubai — Layover in Istanbul

Price: From $878 roundtrip
If you're on the West Coast and interested in seeing Western Asia, this itinerary was made for you. Turkish Airlines has the ultimate Touristanbul program, which allows passengers with six to 24-hour layovers the chance to explore the iconic city.
This particular fare includes a seven-hour return stop that will give you plenty of time to make the first sightseeing tour of the day (which lasts three hours). I've opted for this activity myself on a different route in the past, and seven hours is the perfect amount of time. I was able to see an array of attractions without dragging on the stopover.
The best part of this service is that it's completely free for international passengers, and it includes transportation, a professional tour guide, meal services of either breakfast or lunch, and all museum fees. All you have to do is walk over to the hotel desk in the International Arrival Hall half an hour before the tour starts to participate.
The one catch is that U.S. citizens will have to pay a visa fee of $20. To make the process easier, you can apply online and know that it is multi-entry, so you won't have to apply again if you come back within 90 days.
Washington D.C. to Taipiei — Layover in Tokyo

Price: From $914 roundtrip
Head straight from one capital city to another. Since the stoppage time for these flights are both around 20 hours, you can visit Tokyo at a leisurely pace and likely see many of the city's highlights.
In fact, there are plenty of free sightseeing bus tours to hop on, and Americans don't need a visa to enter. A crowd favorite is the adorable Panda Bus, which explores the famous Asakusa district, well-known for the Sensō-ji Buddhist temple.
Once you make it back to your terminal, end your adventure at a relaxing airport spa, which are more affordable (and luxurious) than you might think. There are 15-minute head and facial treatments available for about $15, or 100-minute full-body sessions costing only $90.
Dallas to Rome — Layover in Doha

Price: From $1145 roundtrip
Dallas, Rome and Doha aren't three cities you would typically associate with one another. However, Qatar Airways is changing that and putting the Qatar capital city on people's radar. Both layovers here are nearly nine hours long, and according to the airline, that's enough time for a tour, as they only recommend a minimum transit time of five hours.
The airline offers a variety of tours that will definitely bring a different flair to your Roman holiday. Like Japan, Qatar offers visa-free entry for the nationals of more than 80 countries.
A few transit tour examples include a desert safari or a Dhow and Double Decker sightseeing experience, both priced at less than $100. Just know, you must make tour reservations 48 hours ahead of time and show up 90 minutes before the tour begins.
Atlanta to Prague — Layover in Paris and Amsterdam

Price: From $1315 roundtrip
See as much of Europe as you can with these Delta and KLM layovers. First, fly through Paris and take the train into the city center for 20 euros roundtrip. Unfortunately, this endeavor will take 50 minutes each way, so you'll probably only have time for a quick croissant and coffee run, or to see the Eiffel Tower from afar.
On the way home, you'll get 12 hours in Amsterdam. And luckily, it takes a mere 20 minutes at 5.40 euros each way to get to the downtown area from the airport.
Since the flight has you getting in at night, try out an evening canal tour, a walk through the famous Red Light District or make your way to the Anne Frank House (it closes as late as 10 p.m. depending on the time of year.) Moreover, rest easy knowing that you can breeze right through these Schengen territories — an area comprised of 26 European nations — with your U.S. passport alone.
Seattle to Cape Town — Layover in Dubai

Price: From $1219 roundtrip
Up to nine hours is certainly enough for Seattle residents to also explore this Middle Eastern hot spot during their trip to South Africa. Once you book flights through Emirates, you can book either a stopover package through one of the airlines' agents or click through to Dubai Stop to customize an itinerary. Not to worry, your passport simply needs to get stamped, and you won't need a visa given your short stay.
A standard city tour takes travelers on a scenic drive to the Dubai Marina, Burj Khalifa, Dubai Mall and more is only $70 a person, but there are also various other activities on offer.
Boston to Bangkok — Layover in Seoul

Price: From $1101 roundtrip
Seoul's Incheon International Airport has several complimentary tours for travelers in transit with no visa necessary. Each one showcases different parts of the city and is on a first come, first serve basis.
You can reserve your spot online, but a tour might only work out on the way back from Bangkok since that stop is more than 15 hours and tours can last up to five. Either way, you can't go wrong with seeing at least two major destinations in Asia on one trip.
Charlotte to Moscow — Layover in London

Price: From $1154 roundtrip
British Airways is looking out for its customers by offering an exclusive 15 euro rate to central London in 21 minutes. Forget expensive cabs or uncomfortable tube rides and take advantage of this rail service from Heathrow's terminal three.
On board, you'll also get free Wi-Fi, spacious seats and air-conditioning. You would be missing out if you don't stop by the bustling British capital on your way to and from Russia. Remember, applying for a visa ahead of time for Russia is required, but luckily, the U.K. is the exact opposite.
Philadelphia to Tokyo — Layover in San Francisco

Price: From $730 roundtrip
In addition to the Olympic Games, you can have a quick getaway to San Francisco this summer. The layovers with these flights range from 10 to 13 hours, giving you sufficient time to check out the city as the airport is just 13 miles away from the Bay Area's downtown.
Once you get into town, give the famous cable cars a try. It's the ultimate way to take in the views and get to know the neighborhoods. Rides are $6 each way, but consider buying a one-day visitor pass for only $14 if you're going to ride around a few times.
Los Angeles to Nairobi — Layover in Zurich

Price: From $663 roundtrip
This may be hard to believe, but getting to the middle of Zurich only takes 10 minutes by train. Considering your layovers range from about seven to 19 hours, there's no reason why you shouldn't go into town. Plus, Switzerland is a Schengen country, which means you won't need a visa.
A visit to Lake Zurich and a walk through the Old Town are both free and should be on your list. Note: There's a quick one hour and 15-minute stop in Dar es Salaam on the return flight, but that's not enough time to leave the airport in Tanzania.
---
Didn't see an itinerary that works for you? Check out our Travel Deals site for all the latest flight offers or set a Deal Alert for your airline of choice.
UP NEXT:
Our editors strive to ensure that the information in this article is accurate as of the date published, but please keep in mind that offers can change. We encourage you to verify all terms and conditions of any product before you apply.