Get Everything You Need to Start Camping for $69
Before winter starts, why not take a trip?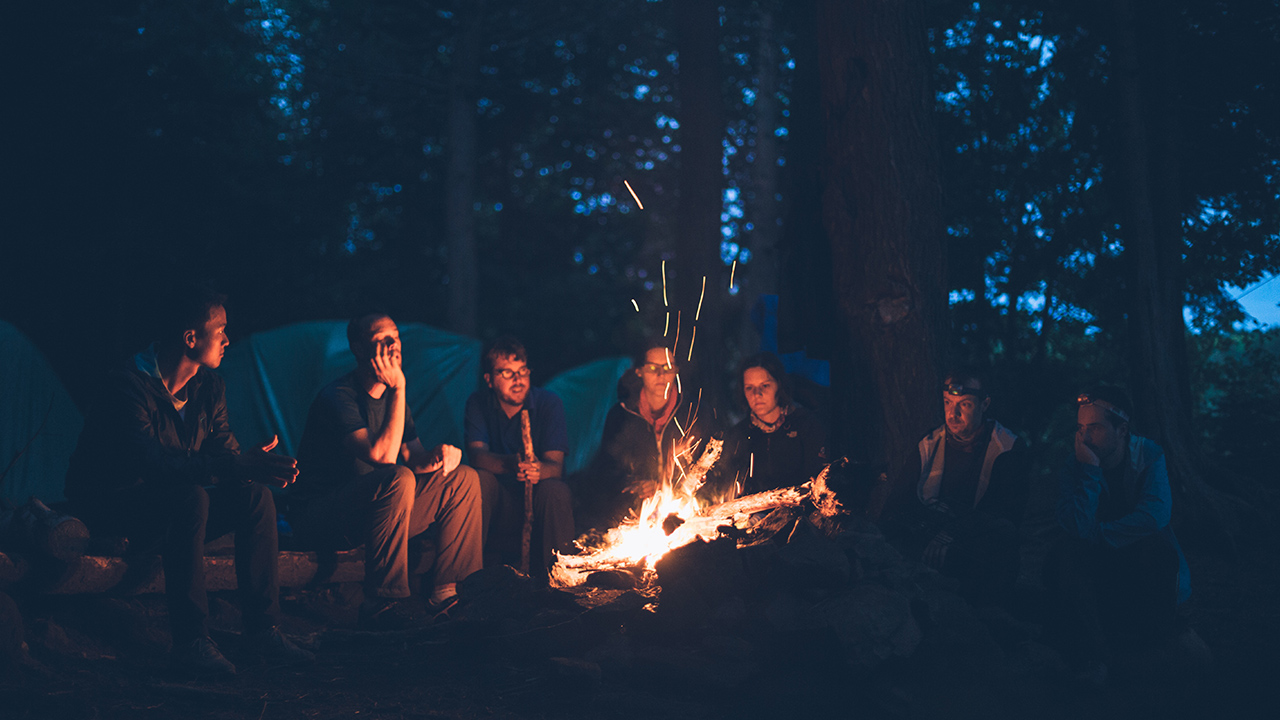 As appealing as a rustic weekend in the great outdoors may seem, sleeping on the ground can paradoxically cost an awful lot of money. For many, checking out the upfront cost of your first camping trip may as well be an advertisement for a temperature-controlled hotel room.
Luckily, there are plenty of budget-friendly camping options, and thriftiness and practicality are invaluable life skills when you're roughing it.
RELATED: Experience the Outdoors for Less: Great Deals on Camping Essentials
If you want to bite the bullet but don't know where to begin, the Ozark Trail 6 Piece Camping Combo with 4-Person Tent at Walmart is a great place to start. Originally priced at $98, you can get a full camping set for two for just $69 for a limited time.
You'll receive:
A four-person instant tent
Two folding chairs
Two sleeping bags
One collapsible LED lantern
Shipping is free, with the option to pick up in eligible stores. While it would be in your best interest to pick up a cooler, some tarps and weather gear along with the combo set, this entire package costs less than most comparable stand-alone tents at Walmart. As impressive as that is, this tent is still undoubtedly "budget-friendly" in quality.
Is This Ozark Camping Combo Worth It?
EtherGnat offered a balanced review from their purchase a couple of years ago:
It got my girlfriend and I into camping and we still use it when we need a smaller tent. I don't expect it will last forever (cheap and integrated poles mean you're screwed when something breaks), but it's SUPER easy to put up, works well in cooler weather (not a great tent in the heat as ventilation is only OK) and has held tight even in some pretty bad (but brief) storms. It's just big enough for a queen air mattress (recommend a thinner one as a thick one makes the tent seem much smaller) and a reasonable amount of gear.
All told, this is a good deal if you're interested in casual camping. Even if the integrated pole tent quits on you after a few trips, you still get your money's worth with the chairs, sleeping bags and lantern.
Once you have the bare essentials, you can use the money saved to buy funky multi-tools and the other less practical (but more exciting) camping gear.
Have something particular in mind? Set Deal Alerts for your favorite camping gear and we'll let you know the next time they go on sale in your price range. And if you're looking for a more immediate deal, check out this popular deal from our Frontpage:
Search URL: https://slickdeals.net/newsearch.php?firstonly=1&pp=20&sort=newest&rating=frontpage&forumid%5B%5D=9&hideexpired=1&r=1
Thanks to JMBauer74 for posting this deal.
---
Deal Value: Save almost $30 on a six-piece camping set for two people. Shipping is free, and you are able to pick up in-store at any eligible Walmart.
Timeframe: While supplies last.
Things to Remember: This is an entry-level camping tent, so don't take it anywhere with extreme weather. The tent runs a bit small.
---
Image Credit: Mike Erskine
---
2JsJkzL3GsY
---
Any product or service prices/offers that appear in this article are accurate at time of publish, and are subject to change without notice. Please verify the actual selling price and offer details on the merchant's site before making a purchase.