How to Find the Right Patio Furniture for Your Climate and Lifestyle
Find outdoor sets that fit your lifestyle and budget.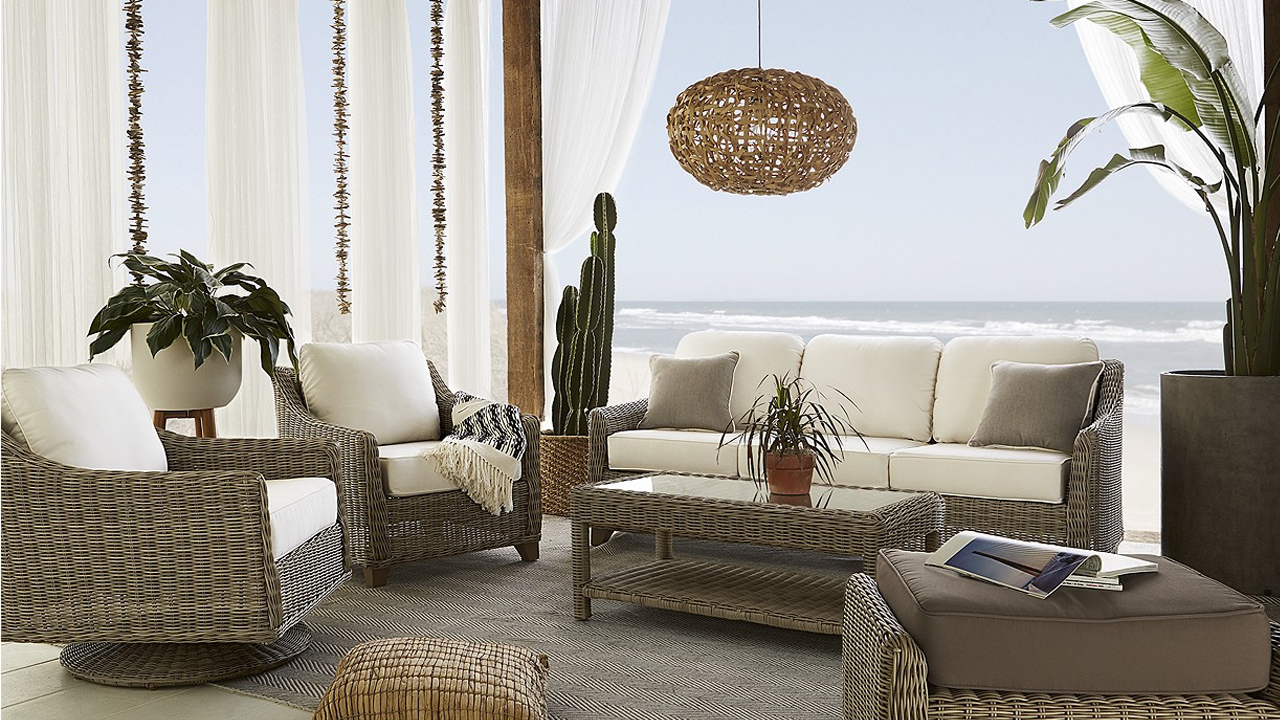 The right patio set can make spending the summer relaxing or socializing in your backyard all the more enjoyable. But to find the perfect patio furniture for your home, you'll want to consider your lifestyle, your space and the climate in your area.
If you live in rainy Seattle, for example, you might want to opt for synthetic wicker over a natural wicker material. Similarly, if you want to relax with friends or family, a comfy outdoor sofa will get more use than a wrought iron dining set.
We researched the best furniture pieces and materials for different lifestyles, spaces and weather conditions so that you can easily find quality outdoor sets that fit your needs and budget.
For the Socialite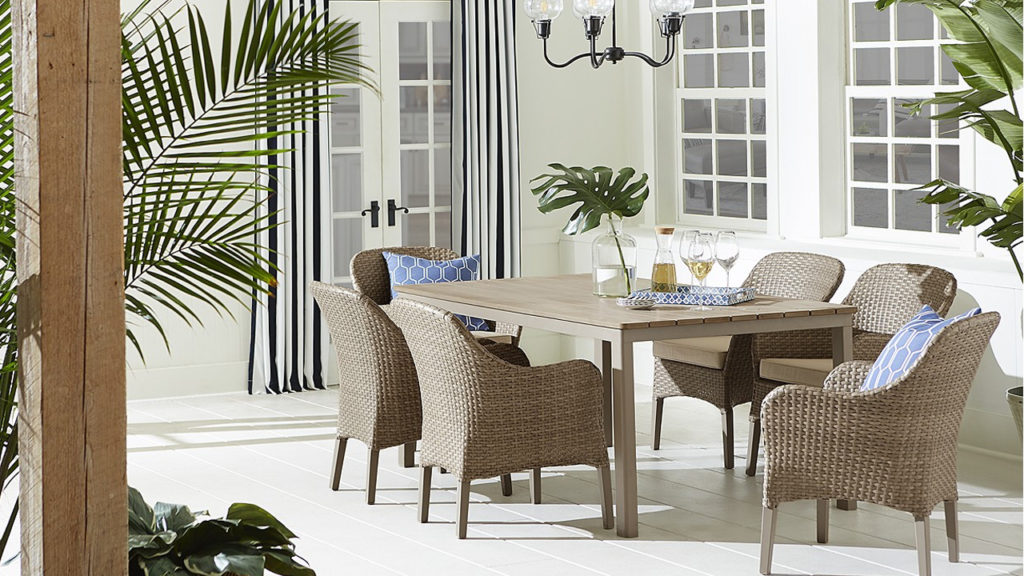 How you use your patio furniture is equally as important as the weather it will have to endure. To that end, always consider how you spend your time outdoors — and who you spend it with. Love to entertain? Summer is perfect for BBQs and glasses of Cabernet around the fire pit.
Look for sets that will give you maximum seating for your space. Aluminum and wicker pieces are weather-resistant and easy-to-clean, making them a good choice for frequent socializing. Wood and synthetic wood dining sets are slightly higher maintenance, but also provide a more luxurious look — perfect for your fancier outdoor dinner parties.
Here are two sets to elevate your entertainment game:
For the Weekend Relaxer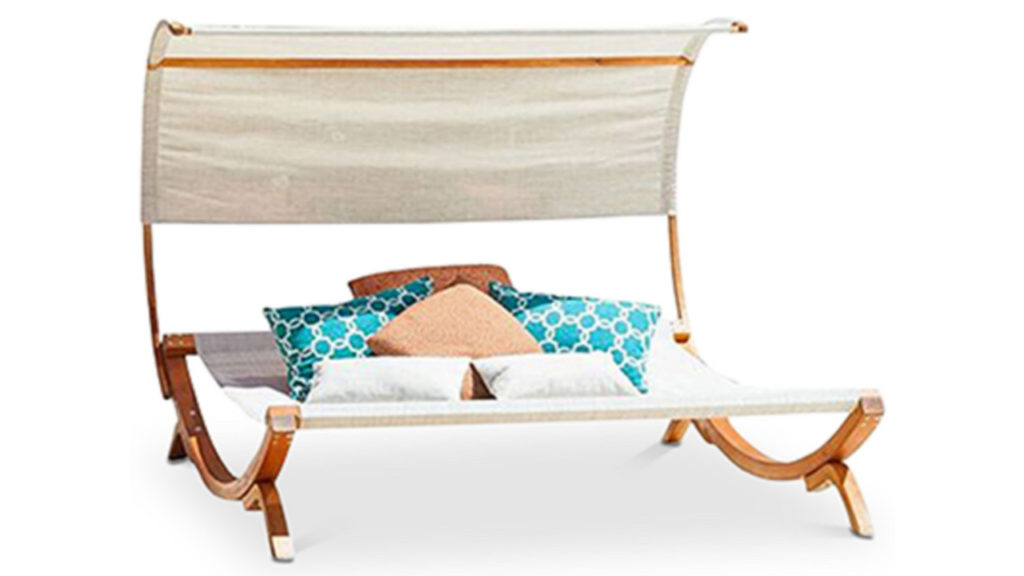 You work hard for the weekend, so invest in patio furniture that makes you feel like you're on a mini vacay. Whether you're relaxing with friends and family, or just enjoying the breeze with a good book, look for comfortable fabrics and options that allow you to recline or put your feet up.
These pieces can help you leave your work woes at the office:
For the Pool Lover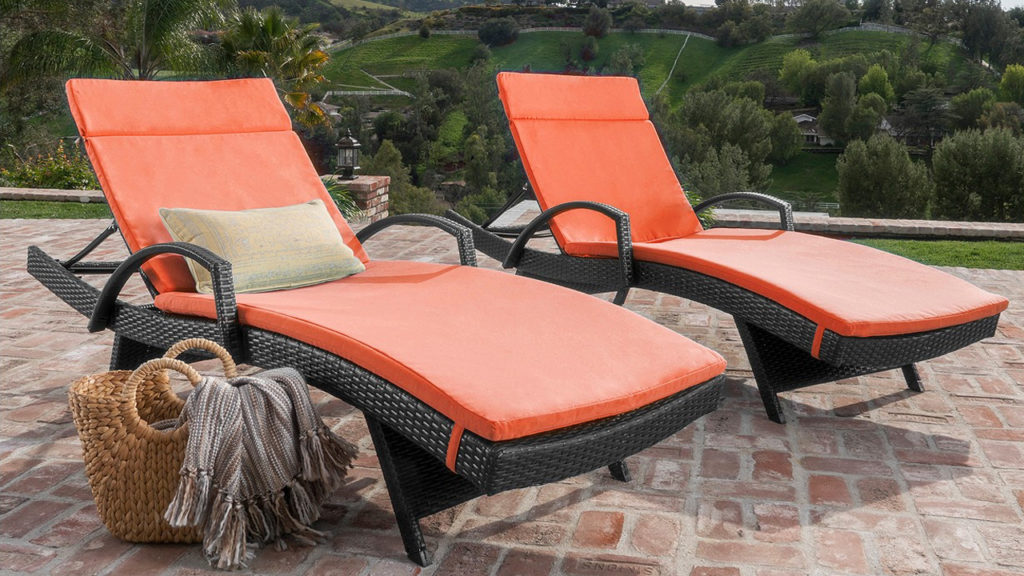 If your summer plans include swimming, lounging by the pool and more swimming, look for durable and water-resistant materials.
Also, consider investing in a large weather-proof umbrella or sunshade to protect yourself and your pool furniture. Finally, keep patio furniture covers on your lounges when they're not in use to extend their life and keep them clean.
If you're looking for a comfortable spot to lay out next to the pool, consider these comfortable lounge sets:
For the Family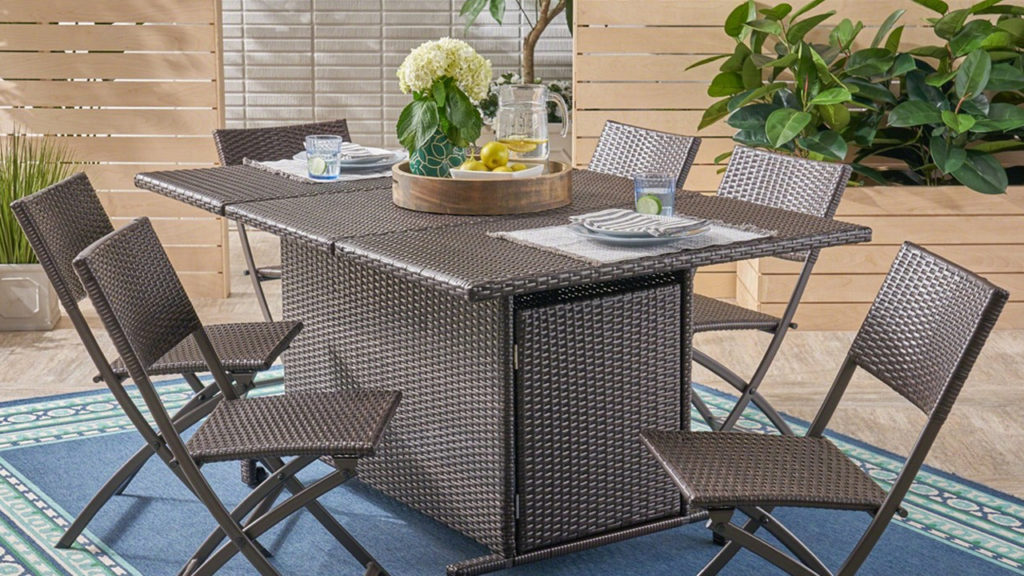 There's no getting around it, kids are messy. When you're shopping for patio furniture and have young kids in your household, picture each set with watermelon stains, ice cream drips and chalk graffiti. Look for a patio set that can hold up against these common summer stains, as well as roughhousing.
Family-friendly patio furniture should be easy to clean and all-weather resistant. Chances are you'll want to enjoy family time outside during fall and winter too, so buying sets that double as cold-weather patio furniture will stretch your investment.
Here are two choices your family might love:
A Patio Set for All Seasons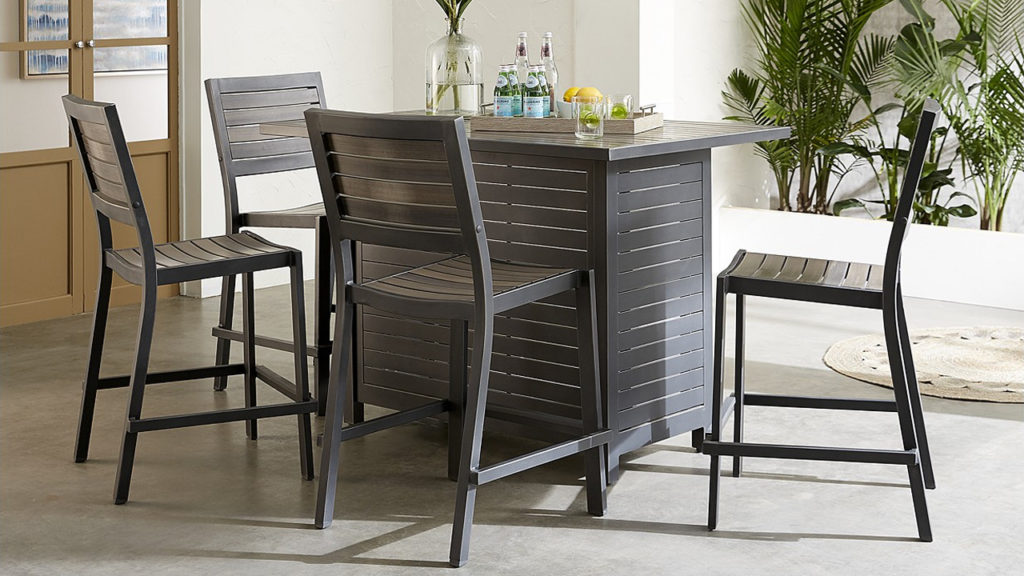 Your area's weather pattern should be an important consideration in your outdoor furniture purchase. Considering the expense, you want your patio set to last several years and give you those summertime vibes each time the season rolls around. And the material you choose could make all the difference.
As such, think about the dominate weather issues in your area and consider the following tips:
Humidity
Avoid patio sets made out of wood, as they can warp from the humidity. Resin wicker offers a comfortable look similar to wood, while also being low maintenance. You should also consider using a water-protection spray on any fabric elements of your furniture to increase their water resistance.
High Winds
Look for heavier sets that can withstand large bouts of wind. Choose patio sets in wrought iron and steel, rather than lighter aluminum and wicker sets.
There are several products to tie and weigh down your patio furniture, though, in case you fall in love with a lighter set. These weights, for example, are typically sold for canopy tents but can work for chair and table legs, too.
Rain
Resin wicker and aluminum can survive heavy rainfalls without damage. Avoid wrought iron, however, as too much water will eventually wear away the protective coating and lead to rust.
Additionally, while many outdoor cushions are water-resistant, look for UV- and mold-resistant brands, like Sunbrella. If your brand of cushion is only water-resistant, store them away when you expect a heavy downpour.
Cold and Frost
If you plan to use your furniture during the fall and winter months, opt for a material that won't rust or wear, like resin wicker and aluminum. Cold-weather patio furniture sets should be able to withstand rain, frost and snow. If you have a wood table, your best bet is to seal it before winter and store it in a dry place until spring.
Year-Round Sun
If you are lucky enough to experience sunny days for the majority of the year, then you can choose stylish wood furniture. Mosaic patio furniture is a good choice for individuals who experience mild summers, however, it should not be left out in extreme heat.
Invest in high-quality patio furniture covers to protect your pieces from fading and looking worn out. Be aware that wrought iron and steel furniture can withstand extreme temperatures, but they will hold on to their heat longer when kept in direct sunlight.
---
Ready to update your patio furniture? Set a Deal Alert to know when the best furniture sales are happening. Additionally, Macy's has most of its outdoor furniture and accessories for 50% to 60% off through July 16th.
Images courtesy of Macy's.
Our editors strive to ensure that the information in this article is accurate as of the date published, but please keep in mind that offers can change. We encourage you to verify all terms and conditions of any product before you apply.