Pokémon Sword and Shield Discounts – Here's How You Can Save up to 20% Today
Sword and Shield hit stores November 15th, and some retailers are already cutting prices.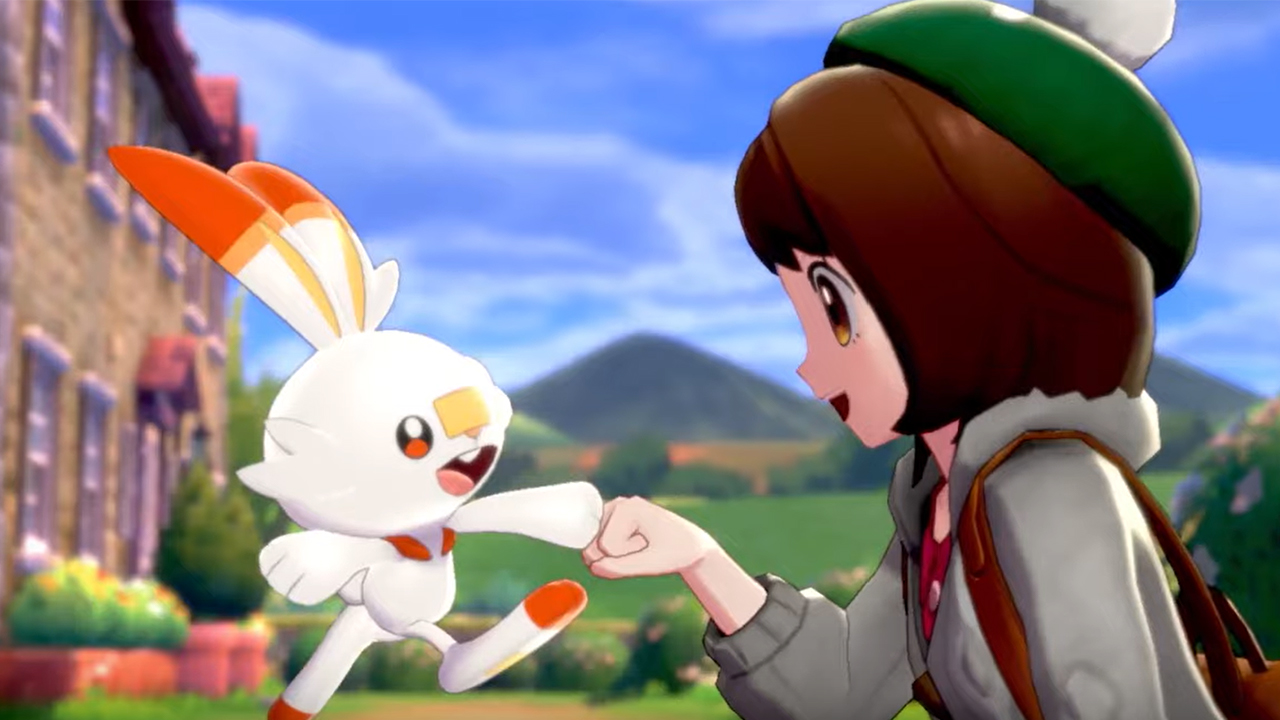 Pokémon Sword and Shield Release Date: November 15th, 2019
Editions Available: Sword, Shield
Platform: Nintendo Switch
MSRP for Pokémon Sword and Shield: Sword – $59.99 | Shield – $59.99
Get ready for a new journey, Nintendo fans: Pokémon Sword and Shield has finally arrived on the Nintendo Switch.
With a history spanning over 20 years, Pokémon has captured the hearts and minds of fans for generations. It's literally the highest-grossing media franchise of all time.
With such a following, there's obviously a lot of excitement surrounding this launch. The newest generation of the classic RPG series hit stores on November 15th, 2019, and retailers are already riding the hype train by offering discounts (though some are only available in-store).
We've rounded up all the best deals for Pokémon Sword and Shield. Be sure to check back in on this article for updates throughout the year!
And if you haven't seen any of Pokémon Gen 8 yet, check out the launch day trailer below:
Where to Find the Best Pokémon Sword and Pokémon Shield Deals
CDKeys
CDKeys has the lowest price we have found on Pokémon Sword and Shield, but keep in mind it is the digital copy of the game. If you don't feel like you need to own a physical box, you can nab Sword or Shield for $49.99 each.
Keep in mind CDKeys is selling the European version of these titles, but luckily Nintendo does not region-lock its games. If you're willing to create a new, European account for your Switch, you can take advantage of this deal and soon you'll be running from all the Bewears!
Walmart
While it's not a huge discount, Walmart does have a pretty good price on both Pokémon Sword and Shield. You can order Sword for $58.50 or Shield for just a little bit more at $58.70. Why one costs more than the other is unclear, but perhaps some Walmart Executive has a preference in Legendaries…
Some users have also reported steeper price cuts on both games available in-store (both were seen at $49.99). This is likely part of Walmart's recent initiative to discount games at launch, but participation varies from store to store, so make sure to call ahead before going shopping.
Target
While Target isn't offering any discounts on Pokémon Sword and Shield, the retailer does have an exclusive steelbook edition for fans who were planning on purchasing both games. This version of the game retails for $119.99 (the same price as buying both games individually) and includes copies of Sword and Shield as well as a store-exclusive steel package.
Best Buy
If you happen to be subscribed to Best Buy's Gamer's Club Unlocked program, you can get either version of the game for $47.99. If you are not a member, then Best Buy is selling it for $59.99 but you can still price match it with any major retailer at your convenience.
GameStop, Amazon

Even if you're not an Amazon or GameStop member, you still have the option to order Pokémon Sword and Shield from these outlets.
Both games are live on GameStop for the standard $59.99, while Amazon is selling it for $58.99 after checkout.
*****
It's highly likely more retailers will join the fray in the coming weeks and months, once the initial release day hype has subsided. That could mean new and better deals, so be sure to check back to see if we've found any more solid offers.
You also might like this hot Switch deal from our Frontpage:
Search URL: https://slickdeals.net/newsearch.php?firstonly=1&pp=20&sort=newest&rating=frontpage&filter%5B%5D=585800&forumid%5B%5D=9&hideexpired=1&r=1
Other Slickdeals Video Game Pre-Order Guides:
---
Any product or service prices/offers that appear in this article are accurate at time of publish, and are subject to change without notice. Please verify the actual selling price and offer details on the merchant's site before making a purchase.