This 65-Inch Samsung 4K TV Looks Like Art and It's $2,200 Off at BuyDig
This aesthetically pleasing TV comes with free shipping and free returns for 45 days.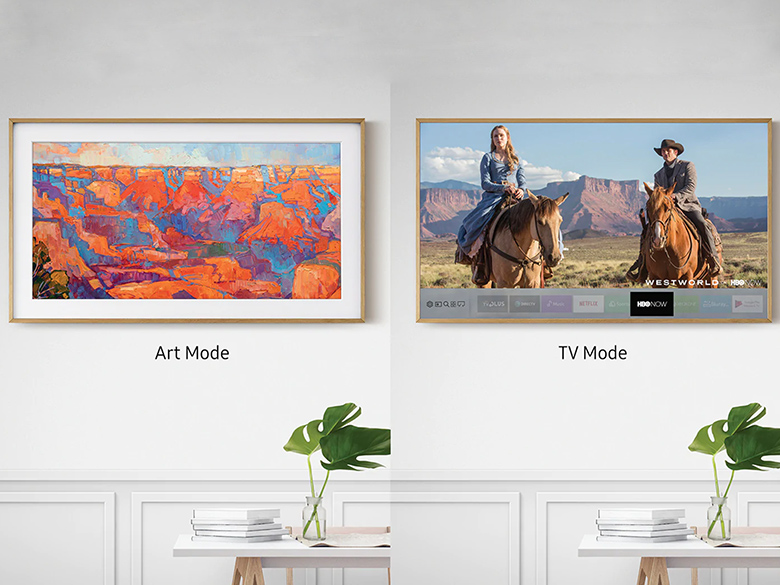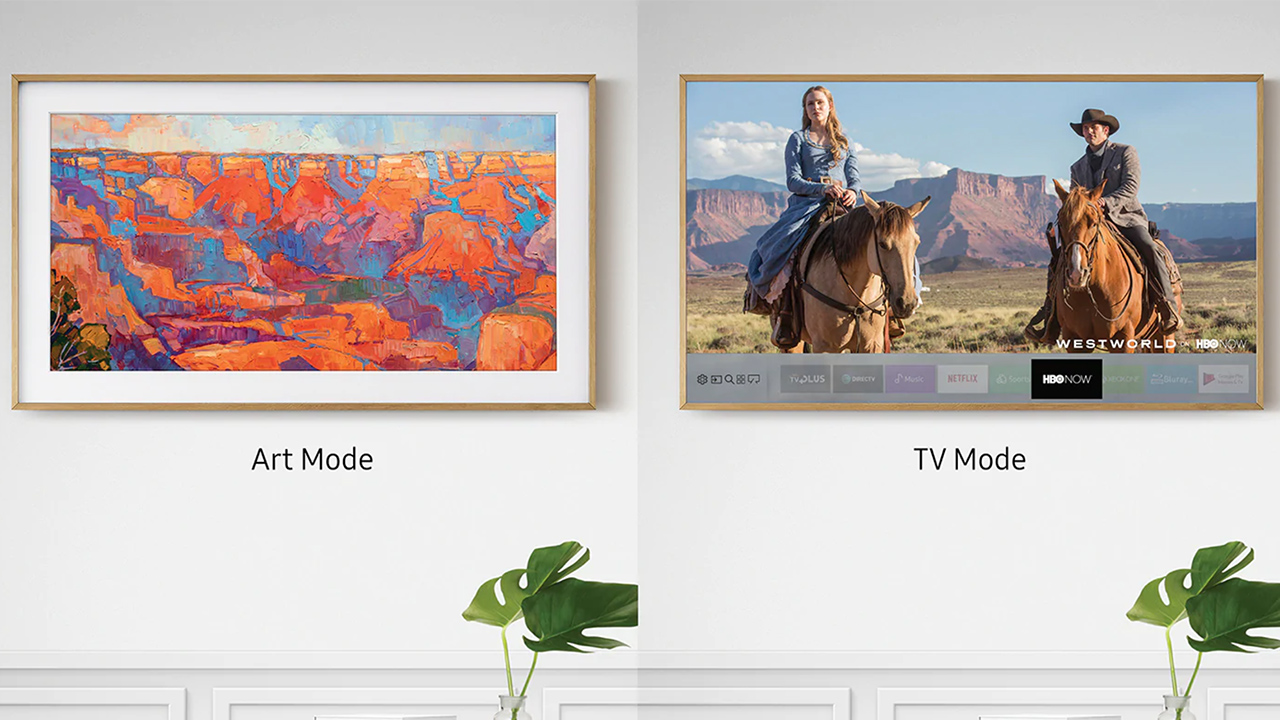 With TVs heading to the price chopping block every week, it might be time to upgrade your entertainment hub.
For a limited time, BuyDig.com is offering the Samsung 65″ Frame Premium 4K UHD TV (2018 Model) for nearly $2,200 off, bringing the price down to $1,299. That's $96 less than when we saw this deal a month ago, and around 63% off retail price. Not bad for a Smart TV that disguises itself as art when you're not using it.
There is no coupon code needed and the special pricing is reflected at final checkout. Free shipping is included, and if you need to return the TV for any reasons, you have up to 45 days to do so.
Is the Samsung Premium Frame 4K UHD TV Worth It?
This massive price drop is definitely enticing, but a little due diligence never hurt anybody. Lucky for us, the Slickdeals community weighed in with their opinions to help you decide if it's right for you.
Slickdealer 4Gryffindor shared an insightful and in-depth review of the Samsung Frame.
"The Samsung Frame 2018 does not have the eye popping brightness or color range of the Vizio nor the easy Roku navigation of the TCL, but where the Samsung Frame wins is:
The calming picture frame (if that interests you)

I tried to replicate on the TCL but it didn't have the same effect and was always too bright and didn't look like a real picture

The single wire connecting the TV to the input box looks nice

Super easy to hide one wire compared to other TVs

I also think the simple white remote control is nice
The included wall mount sits flush to the wall like a picture frame
The built-in apps like Netflix and YouTube TV are still new/updated enough to work well
I'm happy with my purchase and prefer it over the TCL or Vizio, but it's not perfect."
A few members mentioned the imperfections of the 2018 model, but others indicated Samsung addressed these issues with the 2019 model.
Slickdealer room1419 shared their experience with the latest version and said that they "absolutely love it." They also found that the newer model's "viewing angles are way better" and recommend the 2019 Samsung Frame if you have a really bright room.
But all in all, 2018 Samsung Frame TV has made a generally positive impression. Many of its owners have been happy with the ease of installation. Thanks to the unique single input connection via the breakout box, the TV really suits those who err towards minimalism. (Although there have been a few posters who've expressed frustration with the breakout box.)
As mentioned before, TV discounts are a common appearance here at Slickdeals. The 65″ Samsung Frame (2018 Model) is a hot deal right now but you may want to hold out for the price drop on the latest model.
In any case, be sure to head to our Deal Alert page and set up your notifications to find out about future TV discounts.
65″ Samsung UN65LS03N Frame 4K UHD TV Specs
3840 x 2160 Resolution (4K UHD)
Quad-Core Processor
Smart TV with Bixby
Art Mode
Customizable Frame
One Invisible Connection
No Gap Wall Mount Included
Special thanks to iconian for posting the original deal thread!
---
Deal Value: Get nearly $2,200 off
Timeframe: Limited
Things to Remember: Free returns for 45 days