10 Under $10 Sleep Aids if You Need to Get Back on a Regular Schedule
Rest is on the way.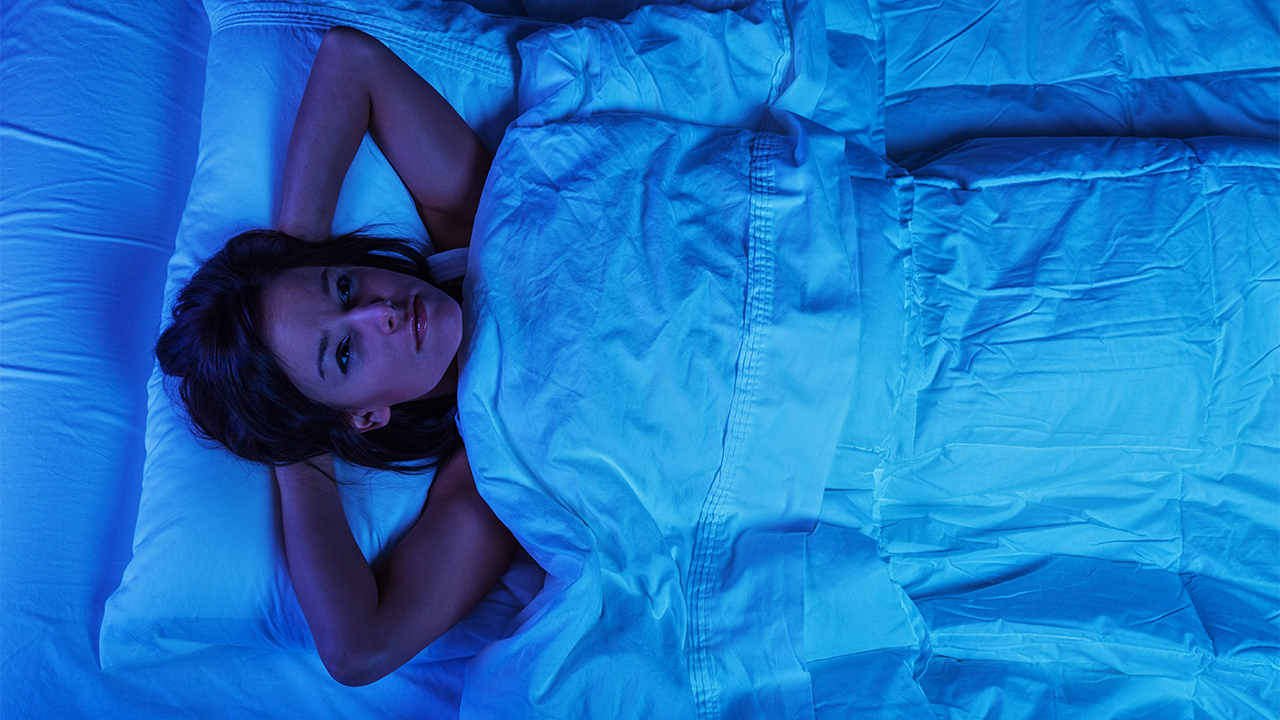 If you've basically become nocturnal, it's time to fix that. As a freelancer who often writes stories in the middle of the night, I'm right there with you.
On top of practicing good sleep habits like investing in a high-quality mattress that can give you instant rest, you'll likely also need the common sleep aids below to help get you the uninterrupted snooze you deserve.
Plus, every single item is priced below $10. If you ask me, that's a small price to pay to be able to sleep properly again.
Our Favorite Affordable Sleep Aids
Optimal Solutions Gorgeous Sleep Gummies

Sale Price: $5.59 | Regular Price: $7.99
First up are some yummy berry-flavored Gorgeous Sleep Gummies that are on sale now at Target for around $6. Not only does the brand claim to be delicious, each serving includes five milligrams of melatonin that's been proven to promote relaxation and sleep.
Deal Tip: To avoid paying for shipping, see if you can opt for complimentary in-store or curbside pick-up at your local Target.
Life Extension Melatonin
Regular Price: $6
Life Extension's formula is all about helping you stay asleep as it's designed to release melatonin over a period of six hours.
Deal Tip: You can buy one bottle that includes 60 tablets for $6.
If you think you need more than that or have other products you're interested in on the site, consider signing up for the company's VIP Autoship program — which rewards customers with an extra discount and automatic free shipping to schedule future orders — at no additional cost.
SpaRoom Organic Sleep Essential Oil
Sale Price: $7.99 | Regular Price: $19.99
SpaRoom's Organic Sleep Essential Oil available for 60% off at Macy's utilizes aromatherapy to help you fall asleep. There's no doubt that getting a whiff of this will immediately relax you.
Deal Tip: Free shipping starts at $25, but remember, curbside pick-up is available for most items and doesn't cost a thing.
Tylenol PM Extra Strength Pain Reliever & Sleep Aid Caplets

Regular Price: $6.49
If a headache or other pains are keeping you up, Tylenol PM is exactly what you need. Don't worry, when used as directed, it's a non-habit forming tablet.
Deal Tip: Tylenol PM can be found at Walgreens, but note that free shipping isn't included until you spend more than $35. To avoid these fees, just have the item shipped to the store closest to you and pick it up there.
ZzzQuil Nighttime Sleep Aid LiquiCaps
Regular Price: $4.99
Wake up feeling rested with ZzzQuil's Nighttime Sleep Aid LiquiCaps that will cost you just under $5.
Oilogic Slumber & Sleep Essential Oil Roll-On
Regular Price: $6.99
This less than $7 Oilogic roll-on has the perfect blend of essential oils that will lull you straight to sleep.
The Tea Spot Lights Out Sachets, Organic

Regular Price: $6.99
The name says it all as you'll definitely want the lights out after a cup of this tea blend from The Tea Spot. It's caffeine-free and guaranteed to make you sleepy in no time.
Deal Tip: Save an extra 15% dropping the price down to $5.94 by subscribing to deliveries at least every three months.
nuun Hydration Rest for Recovery Drink Tabs
Regular Price: $5.99
Incorporate nuun's Hydration Rest for Recovery Drink Tabs into your pre-bedtime routine for the ultimate mental and physical relaxation. It's light, refreshing and contains only 1 gram of sugar.
Sephora Collection x OLLY: Bedtime Beauty Travel Size
Regular Price: $7
If you've just been off-balance due to quarantine and don't need much to get back on track, then grab Sephora Collection x OLLY's travel size option, as it only comes with 10 capsules and will have you feeling and looking refreshed.
Mason Natural, Relax & Sleep

Regular Price: $5.27
This Mason Natural Relax & Sleep product has all natural ingredients with no added preservatives to give you the rest you need for only around $5.
Deal Tip: Make sure to browse the rest of the site for other useful health products as free shipping at iHerb doesn't start until you spend $20.
---
READ NEXT:
Our editors strive to ensure that the information in this article is accurate as of the date published, but please keep in mind that offers can change. We encourage you to verify all terms and conditions of any product before you apply.