Here Are the Best Small Business Checking Accounts Right Now
Stop paying unnecessary fees for your business transactions with these accounts.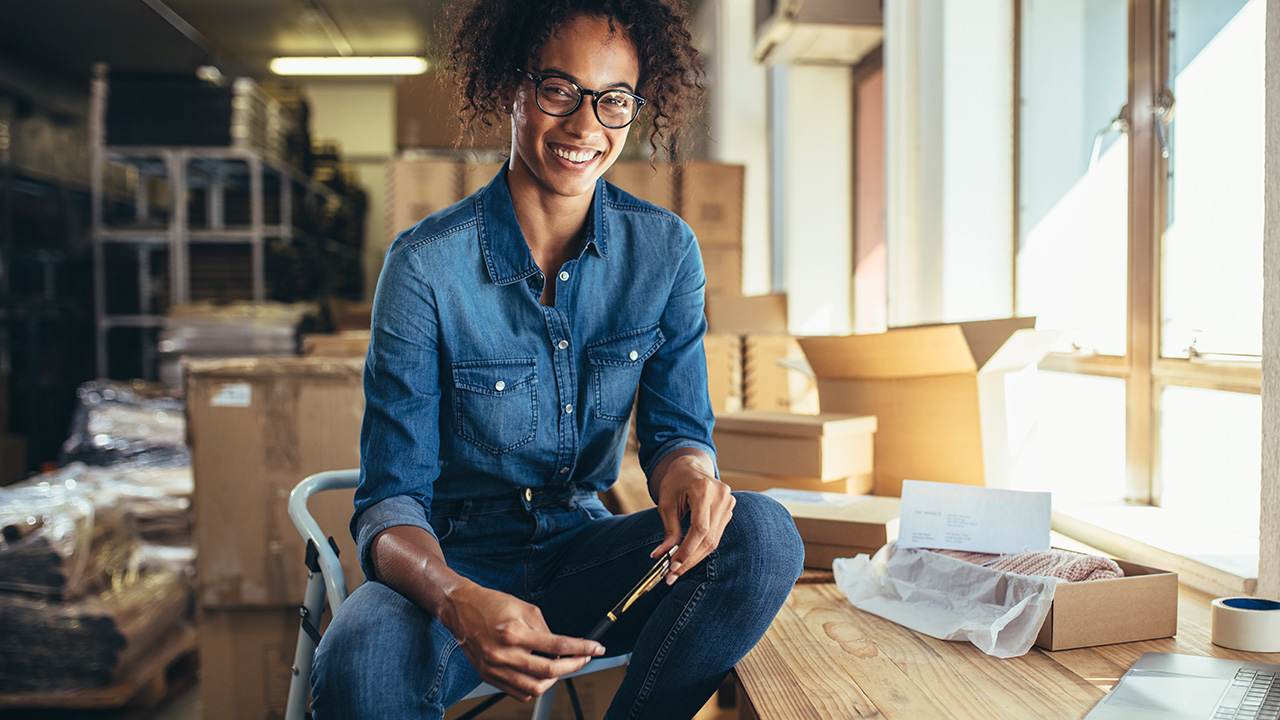 Whether you're getting serious about growing your small business or just really enjoying it being a side hustle for now, using a small business checking account is a great way to separate your personal and business finances. This way, you're not scrambling to figure out what's what during tax time. Plus, you'll be able to see the profitability of your venture (and if you have an accountant, they will love you for making their life easier).
Choosing the best account for your needs is really about how you conduct your business. Do you manage a lot of cash or receive a large amount of direct deposit transactions? Or do you prefer conducting all your banking online or need to go in person every once in a while?
We've rounded up some of the best business checking accounts — both brick-and-mortar and online options — to help you figure out which one you should go with.
Best All Around: Chase Total Business Checking
| | | | | | |
| --- | --- | --- | --- | --- | --- |
| Monthly fees | APY | ATM fees | Minimum deposit | Minimum balance | Promotions |
| $12 (if enrolled in paperless statements); $15 (enrolled in paper statements)† | N/A | None | None | None | No |
Chase Bank is one of the more popular banks due to the fact that there are plenty of branches nationwide and it consistently offers great customer service.
Most small banks have a limited selection of business accounts, but Chase has products from solo-run side hustles all the way up to Fortune 500 multinational conglomerates. I personally fall into the small business camp, with just myself and a couple of contractors working for my company. When I first compared options for a small business checking account, Chase had an account almost perfect for my needs.
Though the account technically is not free, you can waive the monthly fee if you maintain a minimum daily balance. However, if you're earning a decent amount in your business, waiving the monthly fee won't be that hard to do. This, combined with the fact that it offers service in a large number of branches throughout the country (and, of course, online), makes Chase a solid choice.
Learn more at our full Chase Total Business Checking review.
†Fees can be waived by maintaining a minimum daily balance of $1,500
Best Brick-and-Mortar Bank: BBVA USA Business Connect Checking
| | | | | | |
| --- | --- | --- | --- | --- | --- |
| Monthly fees | APY | ATM fees | Minimum deposit | Minimum balance requirements | Promotions |
| None | N/A | None | $100 | None | None |
Many brick-and-mortar banks tend to charge monthly fees and have minimum balance requirements. However, BBVA doesn't require either. If you want the option of going in person to conduct transactions, this small business checking account could be for you.
BBVA small business checking requires a minimum opening deposit of $100. Additionally, the account offers unlimited free online transactions. They can also process up to $5,000 in cash transactions for free (then $3 per $1,000 afterwards), up to five in-branch withdrawals and process checks ($1 per processed check or withdrawal afterwards) and up to two in-branch deposits per month ($4 afterwards).
Plus, there are more than 43,000 surcharge-fee ATMs throughout the U.S. and around 650 branches in Alabama, Arizona, California, Colorado, Florida, New Mexico and Texas.
Best Free Business Checking Account: Azlo
| | | | | | |
| --- | --- | --- | --- | --- | --- |
| Monthly fees | APY | ATM fees | Minimum deposit | Minimum balance requirements | Promotions |
| None | N/A | None | None | None | None |
Hate paying fees? Azlo is a great choice if you're not interested in worrying about balance minimums, out-of-network ATM fees or monthly maintenance fees. Azlo offers easy to use invoicing tools, mobile banking and you can link your account to a number of services to help run your business.
The downside is that you can't make outgoing wires or cash deposits. If you don't care about either of these features, then the limitations shouldn't matter. Whether you have a cashless business or not, you get access to the Allpoint network, with over 55,000 surcharge-free ATMs.
Best for Earning Interest: TIAA Small Business Checking
| | | | | | |
| --- | --- | --- | --- | --- | --- |
| Monthly fees | APY | ATM fees | Minimum deposit | Minimum balance requirements | Promotions |
| None | Tiered rates up to 0.12% depending on account balance* | None‡ | $1,500 | $5,000 for ATM reimbursements; otherwise, none | 0.40% introductory rate for one year† |
Many online business checking accounts don't earn any interest. Similarly, those that do typically require a large deposit or higher than normal monthly maintenance fees. However, TIAA Bank's small business checking account offers account holders a chance to earn interest and an introductory 0.40% APY† in the first year. Afterward, the APY is 0.12% depending on your account balance.
Other features include no monthly maintenance fees, ATM fee reimbursements, mobile check deposit and bill pay. This account is best for those who don't have many cash transactions, which are typically single-member LLCs or sole proprietors.
*regular APY after introductory rate
†APY is accurate at date of publish. Because rates fluctuate, always confirm offer details directly with the financial institution.
‡up to $15 in reimbursements a month, unlimited, if you maintain the required minimum balance amount
Best for Unlimited Transactions: nbkc bank Business Account
| | | | | | |
| --- | --- | --- | --- | --- | --- |
| Monthly fees | APY | ATM fees | Minimum deposit | Minimum balance requirements | Promotions |
| None | N/A | None; up to $12 in fee reimbursements worldwide | None | None | None |
If you're looking for a simple account that offers unlimited transactions, nbkc bank is a great choice. You won't earn interest, but you don't have to worry about minimum balance amounts or monthly fees. Plus, you get up to $12 in ATM fee reimbursements worldwide and access to 32,000 fee-free ATMs through the MoneyPass network.
Because nbkc bank only has a few brick-and-mortar locations, you can do all your transactions online. While nbkc bank business checking account is free, you can pay for add-ons like Desktop Deposit, where you can receive unlimited account support and make deposits from your computer.
This account is best for those who have minimal needs, such as those who are just starting out.
---
Any product or service prices/offers that appear in this article are accurate at time of publish, and are subject to change without notice. Please verify the actual selling price and offer details on the merchant's site before making a purchase.