Apple vs. Samsung: Which Company Has the Best Pre-Black Friday Smartphone Deals?
Get up to 85% off the new Apple iPhone 12 Pro and 64% off the S20 FE 5G with trade ins.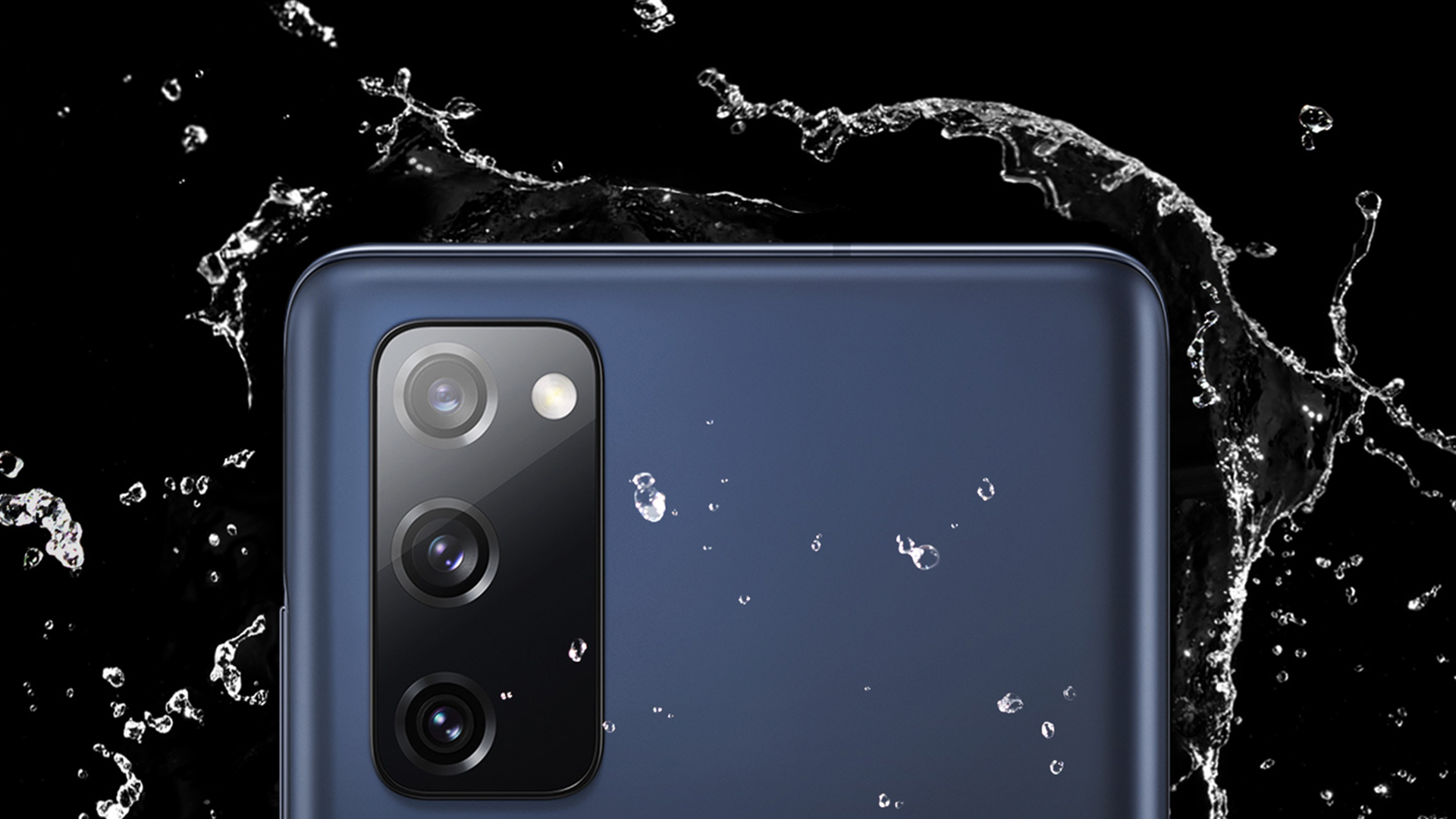 If you've been patiently waiting to upgrade or replace your phone, Black Friday is arguably the best time to do it. Though the biggest shopping holiday of the year falls on November 27th 2020, you don't have to wait until then to catch some really big deals. Retailers have been releasing early sales to alleviate the Black Friday pressure for a while now, and COVID-19 has made this strategy a necessity.
With the latest unveiling of the iPhone 12, Apple has partnered with several cell providers to offer some amazing discounts on its new device. But if you aren't a big fan of iOS, don't worry. Samsung has plenty of choices for Android users. Here are some of the best Samsung and Apple smartphone deals currently available during this pre-Black Friday period.
Pre-Black Friday Smartphone Deals

Samsung
Amazon's Prime Day featured a number of noteworthy discounts for Samsung phones. But if you missed out, you have a second chance as the electronics giant is still featuring a huge selection of deals for their devices on their own website. On top of the listed savings, Samsung is also giving additional discounts on select devices to individuals who fall under one of these categories: Education, First Responders, Government, Workplace and Military. Here are some of the offers in the spotlight. For all available deals just click the button below.
All Cell Phone Deals at Samsung
Trade In and Save Up to $450 on the Samsung Galaxy S20 FE 5G
Sale Price: $249.99 | Regular Price: $699.99
With this deal, you can take 64% off the Samsung Galaxy S20 FE 5G with an eligible trade-in. Though the company is well-known for its technological innovation, it has also gotten creative with the trade-in program. Samsung will also take phones that have a cracked screen for credit up to $350, assuming it meets several other qualifications. If you qualify for the Samsung Discount Program, another $52.50 can be shaved off the price tag.
Get Over 50% Off the New Galaxy S20 FE 5G
Sale Price: $339.99 | Regular Price: $699.99
If you are the type of person who likes to upgrade your phone every couple years, then this deal is right up your alley. On top of the half-off savings, this phone is part of Samsung's new buyback program when you finance the device. Just pay $8.50 monthly for 20 months and then you have the option of returning your device for a credit of $350. But if you absolutely love the new Galaxy S20 FE 5G, just continue making payments for the duration of 40 months and it's yours. The phone is unlocked so you can use it with any carrier.
Trade-in and Save Up to $1,000 on Galaxy Z Fold2 5G
Sale Price: $999.99 | Regular Price: $1,999.99
For owners of the previous Galaxy Z Fold or Z Flip, this is an opportunity for you to upgrade and save big with a trade-in. This device is also part of Samsung's financing buyback program so you have the option of returning it after 20 months for a value of $1,000. If you qualify for the Samsung Discount Program, you are looking at another $150 in savings for this phone.
Apple
Unlike Samsung, the best deals for iPhones are usually attached to a carrier. This isn't a big issue if you plan on adding a line, porting to another carrier or have a newer phone to trade in. If you fall under any of these categories, then there are some spectacular discounts to take advantage of.
T-Mobile: Up to $850 off iPhone 12 Pro or iPhone 12 with Trade-In
Sale Price: $149.99 | Regular Price: $999.99
For people looking to make the switch to T-Mobile, you can trade in an eligible device when you add a new line to save up to $850 on an iPhone 12 or 12 Pro. Of course, the max trade-in value is achieved with the most recent phones. But you can also get some value for phones all the way back to the 1st Gen iPhone. So maybe it's time to dig through the garage for one of those relics of the past. The discount of your trade-in is applied via 30 monthly bill credits.
AT&T: Get iPhone 12 Pro for $6.64/Month After Trade-In
Sale Price: $199.00 | Regular Price: $999.99
As a close runner-up to T-Mobile's trade-in deal, you can save up to $800 when you turn in an eligible device. However, the list for what can be traded in is a bit smaller with the oldest eligible device being the iPhone 6s. To utilize this deal just purchase an iPhone 12 Pro on an AT&T installment plan and activate with an unlimited data plan. Similarly to T-Mobile, the discount is applied via bill credits for 30 months.
Total Wireless: 64GB iPhone XR + $25 30-Day 1GB Prepaid Plan
Sale Price: $325 | Regular Price: $399
If you are on a budget and don't need the latest and greatest phone, the iPhone XR is still a very viable option for the remainder of 2020 and beyond. Prepaid plans don't sound as glamorous as unlimited plans but you can really cut down monthly costs if you have frequent access to Wi-Fi. To take advantage of this deal, there are some hoops to jump through but Slickdealer RevOne has laid it out for us in a good old step-by-step fashion. The device is unlockable after 12 months of consecutive service.
Tips for Saving Money While Shopping for Smartphones

Don't Assume You Need the Newest Model
Let's be honest, most users don't need the latest and greatest phone out there. This is especially true considering the hefty price tag that's usually attached.
Related: 12 Reasons You Don't Need an iPhone 12
But if you really want to be one of the first adopters of the next flagship phone, the best thing to do is to keep an eye out for pre-order deals. There is always some risk in opting for a product that is not out yet and, for that reason, companies are more generous with their discounts and offers.
Sell Your Old Phone
Another way to save on a new phone is to sell your old phone. While trading in your phone at a retailer is quick and painless, you often lose out on a bit of value for your phone. But with a little effort, you can sell your phone on eBay or Craigslist and get more money than vendors usually offer. On that note, make sure you always safeguard your phone with a screen protector and case. A single scratch on the screen may make a huge difference in what you can sell the phone for.
Holiday Sales
With all the brilliant marketing out there, it can be easy to cave-in and buy that shiny new phone. But with a little more grit, you can save a lot of money if you wait until the next big holiday. With the holidays coming up, cellular devices is a popular deal category and the discounts can be tremendous. Utilizing some Karate Kid discipline, you could be going home with two phones instead of one.
Utilize No-Interest Financing Offers
Sometimes it can be hard to drop $1,000 right then and there on a new phone. In the past, financing usually had a negative connotation. Sometimes the interest could add up and tack on another 20% or more to your original purchase price. However, many retailers have been offering zero-interest financing for purchases paid in full for certain lengths of time.
This is a great risk-free way to get the phone of your dreams and also helps as a credit builder. And with improved credit, you can save even more money by enjoying other low to no financing offers on future purchases.
Be Patient
Ultimately, saving money on your next smartphone boils down to being patient. Skip a generation of phones, hold out for a better discount or wait to pick up a new device until yours stops working. Phones today may not last as long as they used to (Nokia sure did make some bulletproof products), but they can still serve us well for many years. Take care of your phone, keep your eye out for sales and all that patience will pay off when a great deal comes around.
---
Don't see a sale yet on a smartphone you're looking for? Set up a Deal Alert to get notified of future phone discounts as soon as they appear.
Search URL: https://slickdeals.net/newsearch.php?firstonly=1&pp=20&sort=newest&rating=frontpage&filter%5B%5D=37101&forumid%5B%5D=9&hideexpired=1&r=1
---
Any product or service prices/offers that appear in this article are accurate at time of publish, and are subject to change without notice. Please verify the actual selling price and offer details on the merchant's site before making a purchase.