Save $100 on the Google Pixel 4 and Get a $100 Gift Card When You Pre-Order from Amazon
These are the top smartphone deals of the week featuring great phones from Motorola, Samsung and more.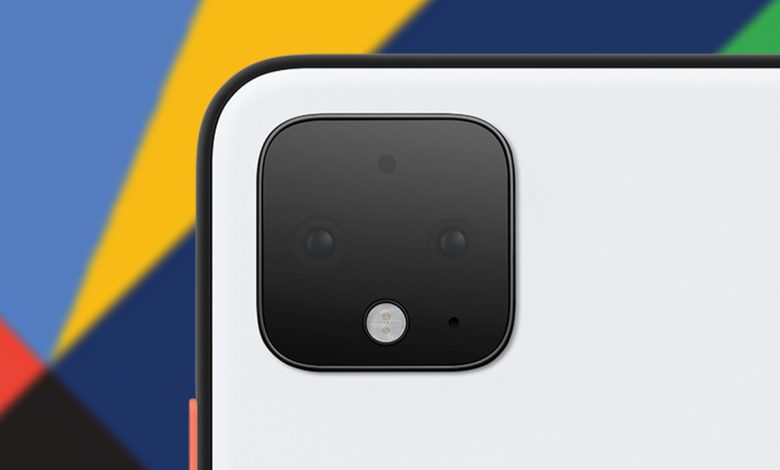 Since our cell phones are so crucial to our daily lives, the smartphone market is supremely dense with options. But with all that healthy competition out there, we can get some good deals on a lot of great phones.
Whether you're looking to get your hands on the next big flagship or just need something to fit your budget, there are a wide variety of choices out there. So if you are looking to replace or upgrade your current device, we have hand-picked some of the top deals you can find on smartphones this week.
Best Smartphone Deals of the Week
1) 64Gb Google Pixel 4

Sale Price: $699.99 | Regular Price: $799.99
5.7 -Inch FHD+ Flexible OLED at 444 PPI
Qualcomm Snapdragon 855 Octa-Core Processor
6 GB LPDDR4x RAM
Related: The Best Pixel 4 Pre-Order Deals and Discounts
For a limited time, you can pre-order Google's Pixel 4 with a $100 discount on Amazon and get a $100 gift card for free. This deal is also valid on the Pixel 4 XL which starts at $899 for the 64GB version. As always, shipping is free for Prime Members and Amazon credit cardholders can save a little more with 5% back when purchasing with the card. There is also a special promotion to finance the phone interest-free for 12 months when using an Amazon.com store card.
The phone is available in Just Black, Clearly White and Oh So Orange. Google's latest flagship phone is slated for delivery starting October 21st. But be aware, if you want that unique orange color, it may take anywhere from 2 to 3 months to ship.
2) 32GB Moto Z3 Play Unlocked Smartphone

Sale Price: $169.99 | Regular Price: $349.99
6-Inch 2160×1080 Super AMOLED Display
Snapdragon 636 Octa-core Processor
USB 3.1 Type C port w/ Motorola TurboPower charging
Now through October 29th, you can get your hands on the gaming-centric Moto Z3 Play for a nice 52% off its retail value. To put some more icing on the cake, Motorola is also throwing in a free Moto Mod accessory with the purchase of the phone. You can choose between a Moto Stereo Speaker ($60 value) or the Moto GamePad Mod ($80 value).
If you don't have a need for these extras, you can save an additional 10% off the Moto Z3 Play by applying the promo code YOUDECIDE10 in cart. This discount code can also be used on the 64GB version which brings the price down to $234. You also get a free power pack to help you game for hours more with the larger storage phone.
3) 256GB Samsung Galaxy Note 10+ (Aura White)

Sale Price: $799.99 | Regular Price: $1099.99
6.8-Inch Dynamic AMOLED Infinity Display with 3040×1440 Resolution
2.9Ghz Qualcomm Snapdragon 855 Octa-core Processor
12GB RAM
For a limited time, Verizon subscribers can get $300 off a 256GB Samsung Galaxy Note 10+ through Best Buy. The savings will come in the form of monthly bill credits and you'll be paying $33.34 a month for 24 months versus $45.84 each month. You also have the choice to buy the phone outright for $799.99 which also qualifies for interest-free financing up to 12 months and 5% back if you purchase with a My Best Buy credit card.
4) $150 Sam's Club Gift Card for iPhone 11

Sale Price: $549 (With Gift Card Accounted For) | Regular Price: $699
6.1‑inch all-screen LCD Multi-Touch display with IPS technology
A13 Bionic Chip
Dual 12MP Wide and Ultra-Wide Back Cameras and 12MP TrueDepth Front Camera
The iPhone 11 is Apple's latest contribution to the cell phone market. Released just a couple of weeks ago, the 11 has made waves with its surprisingly affordable price. While the phone isn't too much of an upgrade compared to its predecessors, if you are dead-set on getting one, you might as well get a little something back for it.
Related: The Best iPhone 11 Deals and Discounts
Now through November 8th, Sam's Club is offering a $150 Gift Card when you buy and activate an iPhone 11. This deal is also applicable for the higher tier versions, the iPhone 11 Pro and iPhone 11 Pro Max. One gift card is available per activation but they cannot be used on the same transaction or towards the Sam's Club membership fee.
Find More Deals on Smartphones Here
---
Tips for Saving Money While Shopping for Smartphones
Go Back in Time
Let's be honest, most users don't need the latest and greatest phone out there. This is especially true considering the hefty price tag that's usually attached. In the case of iPhones, the advancements between generations are quite minimal, so going for a previous model like an iPhone XR (starting at $499) versus the iPhone 11 (starting at $699) is actually a great choice. For Android users, the price difference between generations is even more extravagant with the Samsung Galaxy S9 available for almost half the price of the S10.
Related: The Best iPhone to Upgrade to in 2019
But if you really want to be one of the first adopters of the next flagship phone, the best thing to do is to keep an eye out for pre-order deals. There is always some risk in opting for a product that is not out yet and, for that reason, companies are more generous with their discounts and offers.
Sell Your Old Phone
Another way to save on a new phone is to sell your old phone. While trading in your phone at a retailer is quick and painless, you often lose out on a bit of value for your phone. But with a little effort, you can sell your phone on eBay or Craigslist and get more money than vendors usually offer. On that note, make sure you always safeguard your phone with a screen protector and case. A single scratch on the screen may make a huge difference in what you can sell the phone for.
Holiday Sales
With all the brilliant marketing out there, it can be easy to cave-in and buy that shiny new phone. But with a little more grit, you can save a lot of money if you wait until the next big holiday. With Black Friday coming up, cellular devices is a popular deal category and the discounts can be tremendous. Utilizing some Karate Kid discipline, you could be going home with two phones instead of one.
---
Don't see a sale yet on a smartphone you're looking for? Set up a Deal Alert to get notified of future phone discounts as soon as they appear.
You also might like this hot smartphone deal from our Frontpage:
Search URL: https://slickdeals.net/newsearch.php?firstonly=1&pp=20&sort=newest&rating=frontpage&filter%5B%5D=37101&forumid%5B%5D=9&hideexpired=1&r=1
Image credit:Google
FSHVDQ2Tv0A