Which Streaming Networks Are Best for Cooking Show Fans?
Whether you're an aspiring home chef or just a fan of cooking competitions, we're looking at all the top places to stream your favorite shows.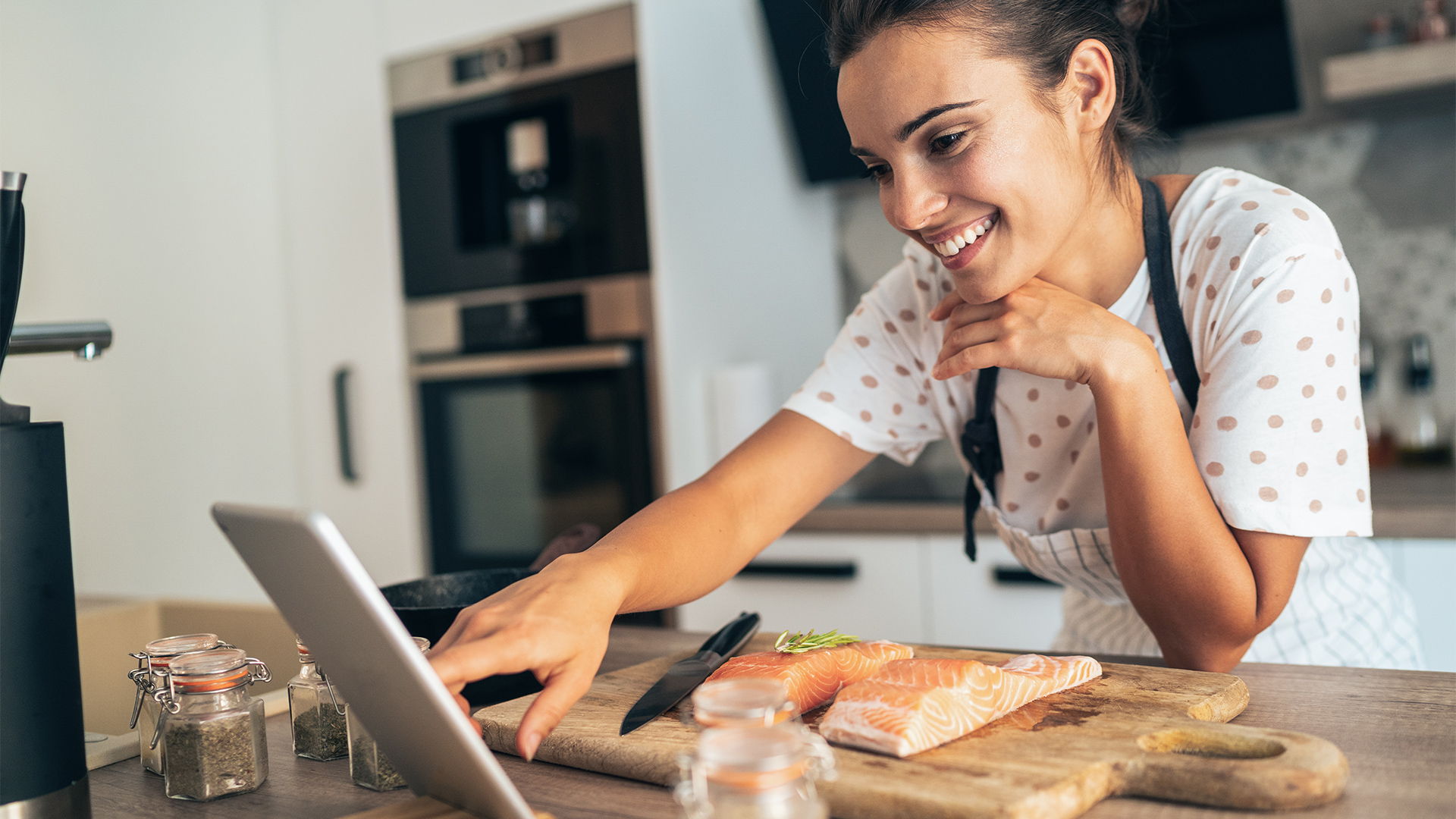 The proliferation of streaming services is great if you want to cut your cable bill, but it also means that finding cooking shows you love may require a bit of homework. So which streaming networks have the best cooking shows and competitions? We're covering all the top choices for foodies and home chefs alike to see which streaming services offer the most variety for the best price.
Pluto TV

Cost: Free, ad-supported
What You Get: Varies from month to month
Pluto has a price you can't argue with – it's free and supported by ads. Basically, it functions like cable TV — you get a guide to click through, pick a channel, and watch, with limited on-demand functionality and no DVR. Since Pluto is owned by Viacom, there's a distinct focus on the shows that company owns, ranging from Nickelodeon cartoons to MTV shows. It also has a dedicated cooking channel.
One unusual feature of Pluto is that it rotates out its binge-watching channels, meaning you may have different options month-to-month. Currently, for example, you can get a rolling stream of America's Test Kitchen and Cook's Country. How long will they stick around? Maybe forever! Or maybe not. Since it's free, it's worth checking out, but Pluto is probably more of an appetizer than a main course.
Philo

Cost: $20/month
What You Get: Cooking Channel, Tastemade, Vice and Food Network
Philo offers 61 cable channels with unlimited DVR for $20 a month. Two food show giants, Food Network and Cooking Channel, are included, which means you'll get a fairly comprehensive slice of recent food shows, competitions and instructional alike.
It's roughly equivalent to a standard cable package in terms of content, and has support from all major platforms. That said, it's not on-demand content, and your DVR recordings expire after 30 days. Still, if you're looking to keep your cooking shows while trimming your cable bill, Philo may be your best bet.
PBS Living

Cost: $2.99/month, on top of other subscriptions
What You Get: A library of PBS lifestyle content
PBS helped launch the cooking show as a genre, with Julia Child's first series The French Chef broadcast by WGBH. And they've been at the forefront ever since. While PBS is, of course, available free to anyone with an antenna, you can access on-demand content via PBS Living, a channel add-on available through Amazon Prime and Apple TV.
PBS Living is just $2.99 per month, which is a steal for what you get. Almost every modern PBS cooking show is represented on the service, with several seasons available. The focus is on actual cooking, as opposed to competition shows, so just be sure that's your jam. Unfortunately, as of this writing, there's no way to get this service outside Prime or the Apple TV app, so this is probably the best option if you've already got those services set up at home.
Watch PBS Living on Prime Video
Hulu

Cost: $5.99/month with ads, $11.99/month without
What You Get: Select shows from Cooking Channel, Food Network, Tastemade, Vice and Fox
Hulu currently has a deal with Scripps, the owner of Food Network and Cooking Channel, to feature recent seasons of their shows. Unfortunately, these aren't complete libraries — they generally only extend three to five seasons back. It's also unclear precisely how long this deal will last, as Hulu recently became majority-owned by Disney. Since Disney now owns Fox's production arm, however, this means you also get MasterChef and MasterChef Junior.
Hulu is also beginning to explore its own originals, recently launching the critically-acclaimed documentary series Taste The Nation, hosted by Padma Lakshmi. It's not clear if this is a new direction for the service, which has mostly focused on prestige dramas and comedies, so if you're not sold yet, keep an eye on it. You can also take advantage of a 30-day free trial before committing.
Netflix

Cost: $8.99 to $15.99/month
What You Get: Netflix Originals
Netflix occupies an interesting space in the cooking show world. It's increasingly focused on securing the rights to shows we wouldn't see otherwise, like Zumbo's Just Desserts, while also creating its own original cooking shows, including luxurious documentaries like the award-winning Chef's Table and competition shows like Nailed It! and Sugar Rush.
The downside, though, is that Netflix originals are being prioritized over other content more and more these days. So while there's no risk of those original shows disappearing on you, you may need to add another service to your streaming list to fill in all the gaps.
Streaming Device Deal
Make sure that whatever cooking content you're watching really makes your mouth water by upgrading your streaming experience. Check out these recent TV deals from our forums:
If you missed out on these deals, be sure to check out our TV Deals page or set a custom Deal Alert so you don't miss any price drops on your favorite products.
Up Next:
---
Any product or service prices/offers that appear in this article are accurate at time of publish, and are subject to change without notice. Please verify the actual selling price and offer details on the merchant's site before making a purchase.