Build New Worlds from the Comfort of Your Home with These LEGO Promos
New products and promos make for a fantastic LEGO spring.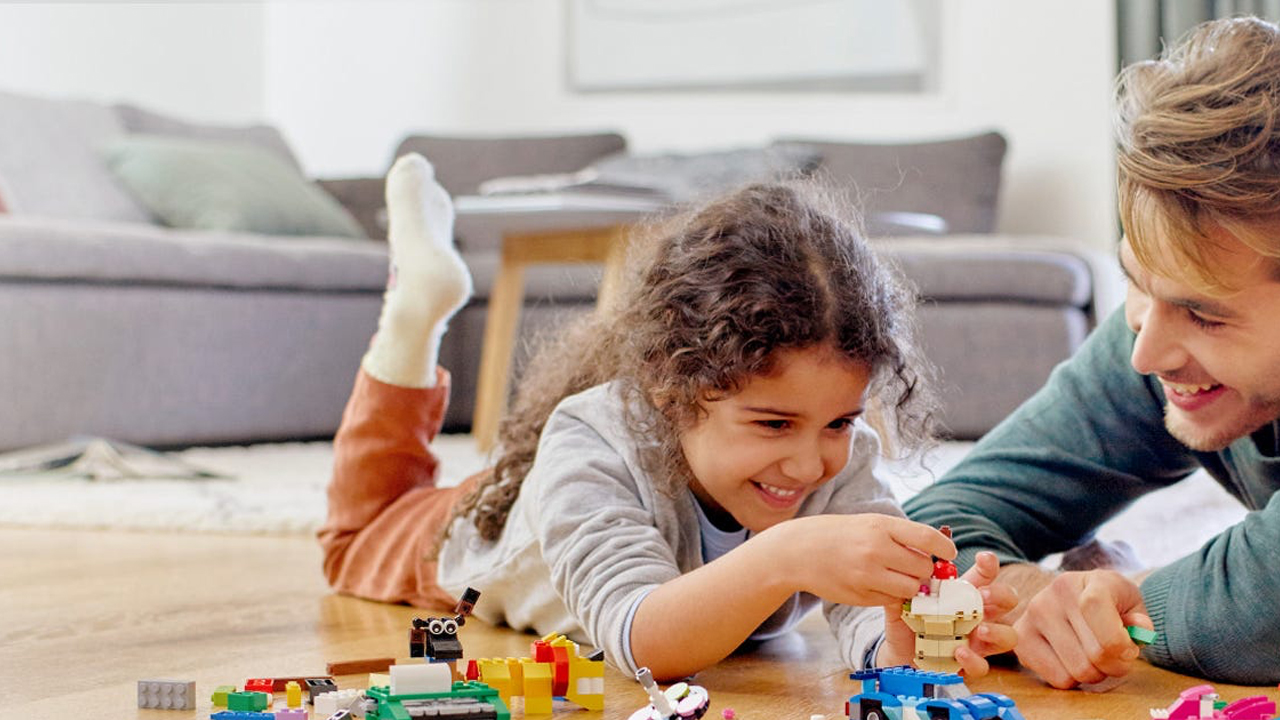 Whether you're the parent guiding your child's hands, the child filling your room with hand-built creations or the adult handling a serious challenge, LEGO is your DIY deity. Packing custom kits for everything from Star Wars spaceships to DC superheroes, LEGO has something for everyone.
While spring is known for bringing showers and flowers, it's also a time when seasonal promotions bloom. LEGO is offering a handful of seasonal promos perfect for the occasion, so we're taking a look at some of the hottest LEGO products and deals available this spring.
Brand New LEGO Sets

Think you already have all the best LEGO gear in hand? Think again! LEGO's new releases consistently pack a delightful punch, and the following brand new LEGO sets deliver more of that blocky goodness we know and love.
Hard-to-Find & Other LEGO Sets

Whether you're looking for that challenging exclusive set to fill your free hours or something more lighthearted and fun, there's a kit for you. Take a look at this list of LEGO sets perfect for a variety of building appetites.
LEGO Promos for Spring

From LEGO Trolls to a man wearing a banana suit, these springtime promotions from LEGO are definitely worth a look. Check out the following promotion periods to prep for the deal that strikes your fancy.
April 1st — April 30th: Enjoy a VIP Double Points Offer for orders on the Pop Village Celebration (#41255) and Volcano Rock City Concert (#41254) products from the LEGO Trolls lineup. LEGO VIP is a free membership wherein you earn points for shopping with LEGO, and get exclusive discounts, gifts and more.
April 10th — April 26th (U.S. & Canada only): For orders online and in-store, spend $35 or more on a LEGO Trolls purchase to get a free LEGO Poppy's Carriage (#30555) in the U.S. and Canada only. Available while supplies last.
April 17th — April 30th (Mexico only): If you're located in Mexico, spend at least 650MXN on LEGO merchandise to get a free LEGO Banana Party Juice Bar (#5005250). This promotion only applies to online orders, and is only good while supplies last.
---
Be sure to set a Deal Alert to make sure you get the best price on your next LEGO set.
---
Any product or service prices/offers that appear in this article are accurate at time of publish, and are subject to change without notice. Please verify the actual selling price and offer details on the merchant's site before making a purchase.